The first NYC solo show in 15 years at GRIMM, the photographer challenges our perspectives of reality with nine years' worth of boundary pushing imagery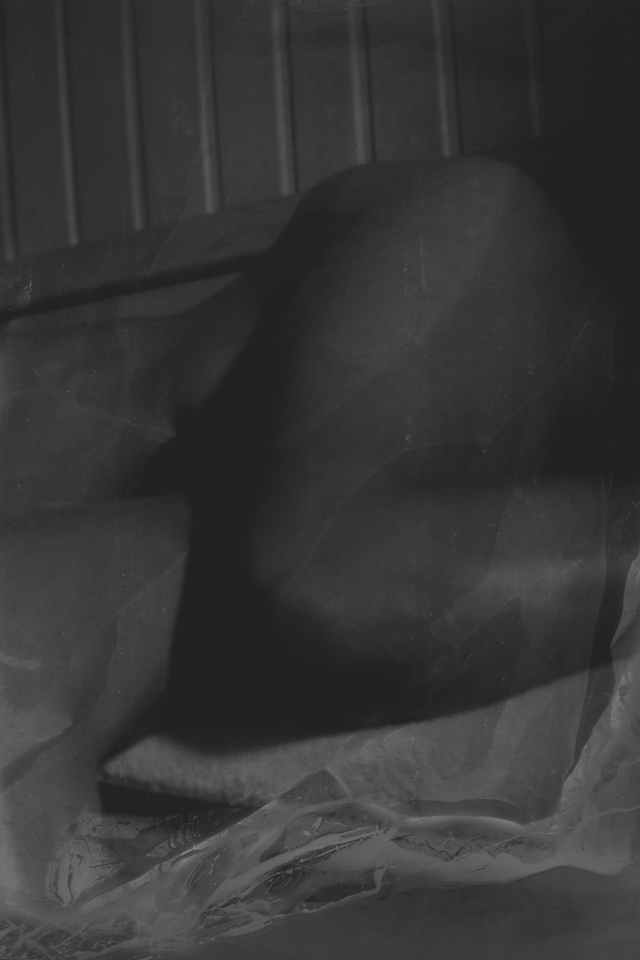 The opening image of Dirk Braeckman's first solo show of 15 years is quintessentially Dirk Braeckman. This photo greets you with a stark uneasiness; a body-like composition appears to be cradling itself amongst some crispy sheets and materials, the colours printed in a signature tone of ashy monochrome. Sombre, dark and melancholy, the name – S.N-U.N.-12, 2021 – is just as allusive as its subject matter, where you're not quite sure of its offering, let alone its narrative and context. But one thing we do know is that the piece is an ultra chrome inkjet print, mounted on aluminium and hung in a stainless steel frame; a technique widely employed throughout the photographer's boundary pushing practice. 
Minutes later and you'll float quietly past the image titled U.M.-V.P.-16, an almost opaque depiction of a subject laying on a a bed – their face obscured from the camera's gaze and the lines of the body only just visible to the audience. Similar to when a bright flash goes directly into your eye and your pupil rapidly adjusts to its surroundings, this gelatine silver print is hauntingly mysterious. What follows next is a series of landscape explorations, the sea crashing against the sepia-tinted cliffs and the dynamic ripples of the ocean reflecting the small amount of light available to the lens. You might not have come across anything so considered and technical before, where layers of life and perspective have been thoughtfully composed into a dystopian depiction of the world.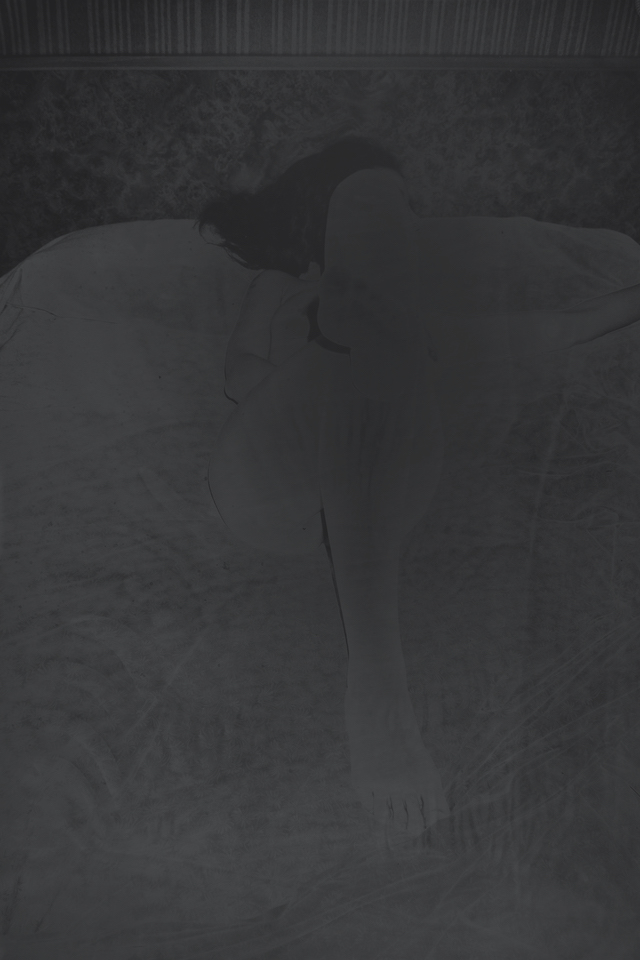 Based in Belgium, Dirk has spent the last 40 years as a photographer. Over this time, he's continued to build on his impressive portfolio replete with recognisable and undeniably expressionistic artworks, that of which have garnered him a credible name in the field. Instead of offering up his stories and motives on a platter for the hungry viewer to quickly ingest, Dirk contrastingly leaves a sense of mystery throughout all that he creates. He's a suckler for the darkroom, too; he works like a painter as he experiments with the creative process, altering negatives through various tools and double exposure techniques. The result of which is almost unrecognisable, from altered seascapes, darkened bedrooms, wallpapers and nudes awash in a tone of grey. What is reality, when conceived through the eye of this knowingly stirring photographer?
Toying with the unknown, Dirk's photography is very much the case of 'show don't tell'. It's an illusion ready to be found out – like the moment of uncovering a magician's trick. Whether we find this book of secrets, though, is something we can only hope for. But for now, revelling in the beauty of the imagery at hand is more than enough.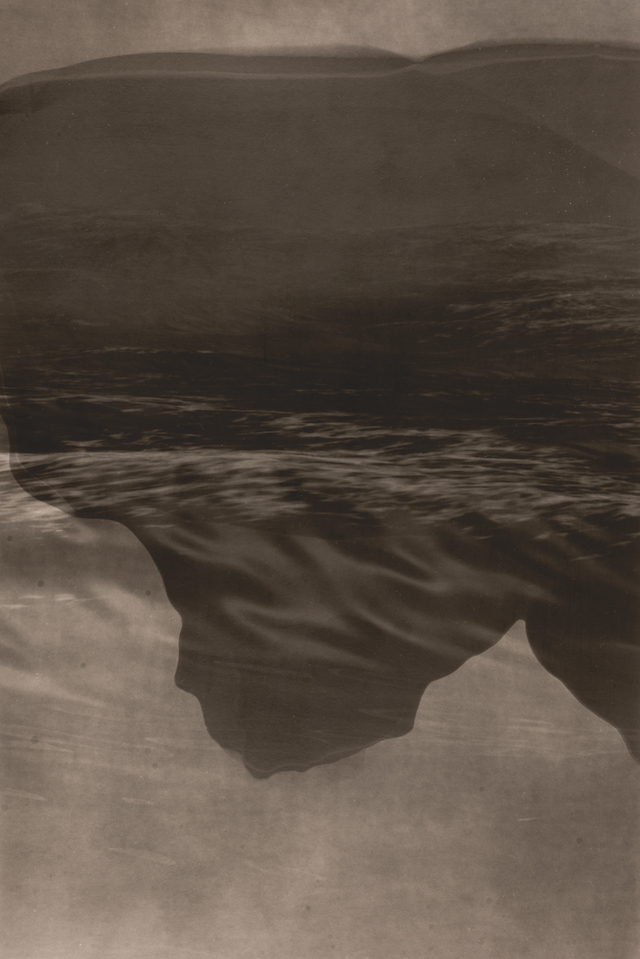 The exhibition features a wide-spanning collection of his works from 2012 to 2021 that not only give the audience a firm understanding of the breadth of his practice, but also his commitment to his artistic language. There's a synchronicity between each piece, where fluid movements of nature meet with the candid postures of his subjects. What I find particularly interesting, too, is the omnipresent feeling of light. In many of his photos, there's a glimmer of light presented in the frame. This is either portrayed as a more obvious ray of the moon or the more allusive, like the moment someone tries to photograph an artwork in front of them, only to have been met with the light bouncing off the frame. Other times, the light is more finely sprinkled than it is all-encompassing, but it's always there – keeping you in check with the reality.
Towards the final moments of the exhibition, you're then met with a piece named T.S.-O.S.-18. There's a familiarity about this one – the darker palettes, handing drapes and wallpaper. Yet what's different this time around is that there's no subject to be seen, no-one cradling their own body in the dimly it room. The absence of a person leaves you wondering whether what you've just been looking at was ever there at all; that art and photography a subjective, illusive thing. 
LUSTER./ is currently on show at GRIMM New York until 26 February 2022.