The photographer and 2013 finalist chats to Alex Jackson about the Google Street View-inspired work which could land him the £30,000 prize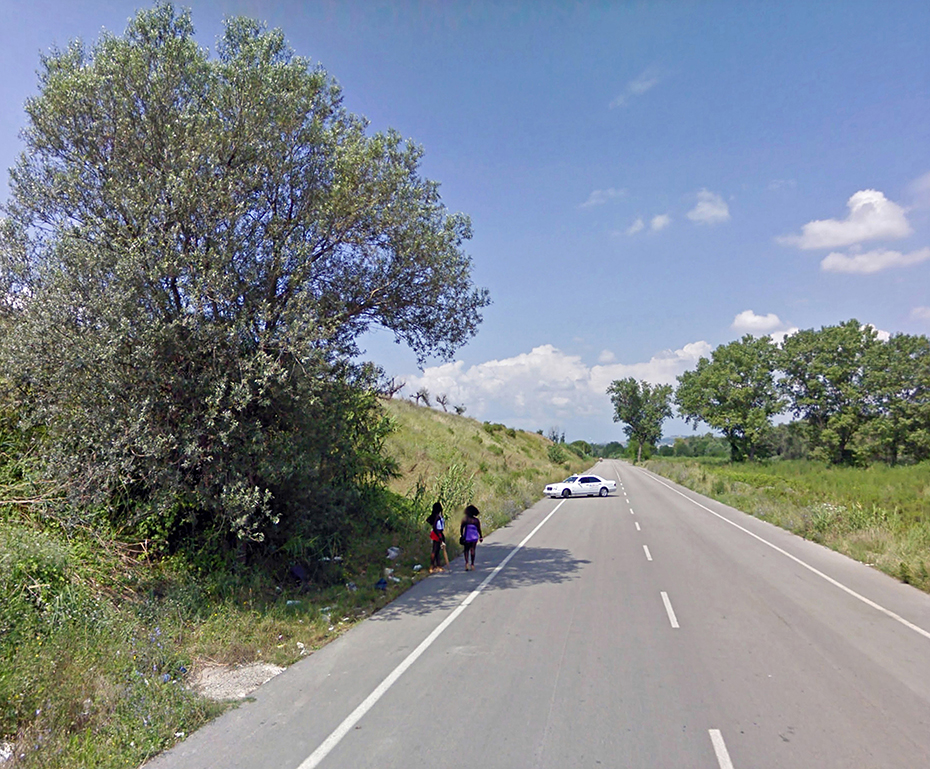 Currently presented at London's The Photographers' Gallery, the 2013 Deutsche Börse prize rewards any living photographer for an exhibition, or publication, that has "significantly contributed to photography in Europe" over the past 18 months, shortlisting the work of four hopefuls – with Mishka Henner's No Man's Land among this year's finalists.
Using information garnered from online forums where men discuss the whereabouts of sex workers, Manchester-based Henner presents Europe's margins via images from Google Street View's car-mounted camera, posing questions about the blurring of voyeurism, online information gathering and privacy.How does it feel to be shortlisted?
It all seems a bit quick. I've only been making this kind of work for a few years so for it to create so much attention is a bit scary.
What brought you to "this kind" of photography?
I stopped believing in the hype surrounding documentary photography and started taking more interest in how artists were working with images and what they thought of as documentary material. That seemed more interesting and less prescribed.

"I think people hang on too heavily to categories and ideas about what's acceptable.
I work with images of the world, that's it"
You used pretty unconventional research/production methods – your search term history must make for interesting reading?
Like most peoples', probably. I don't think there's anything unconventional about it at all. It's all out there; it's not complicated. People are online most of the day, every day. Whether at home or at work they're glued to it, using search engines, gossiping, discussing profound things – and that's all I've done. I've applied the same technique that most people are using every day of their lives, only I'm focusing on something pretty specific.
So why this project?
There're so many images being taken constantly without even being looked at, so there's a strong argument we need to look at them and do something with them. What I'm going to choose to show you is stuff that I think is really captivating in some way, worth showing.
What were the biggest challenges in putting this work together – answering hoary questions on what constitutes 'real' photography, perhaps?
Yeah, I just think that people hang on too heavily to categories and ideas about what's acceptable. I'm working with images of the world, that's it. Whether a robot's taken them, or a human being, the point is it almost doesn't matter any more. It's all out there, tonnes of material; it's not complicated.
Click here for more of Mishka's work. The Photographers' Gallery, 16-18 Ramillies Street, London W1F 7LW. Come back to PORT tomorrow as we'll be profiling the four finalists this week