The Dutch photographer explains how portraits became stories in her Deutsche Börse Prize-nominated series
In 1992, Dana Lixenberg travelled to Los Angeles for a magazine story on the race riots that broke out after the Rodney King trial. Outrage had spread through the local community after King, an African American taxi driver, was filmed being savagely beaten by several policemen who were later acquitted. 
After witnessing the one-dimensional reporting that seemed to reduce the complex and cultural situation to simplified gangland stereotypes, Lixenberg returned the following year to photograph residents of the Imperial Courts housing estate in Watts. The people there went on to become the focus of her 22-year project, Imperial Courts. Taken between 1993 and 2015, the series of portraits and its publication has earned the Dutch photographer a nomination in this year's Deutsche Börse Photography Foundation Prize.
The project began with her introduction to OG Tony Bogard, leader of the Imperial Courts Crips faction and unofficial "godfather" of the community. 'When I was introduced to him, he was very reluctant to trust me, or even work with me,' Lixenberg recalls. 'I kept showing up at his house and, eventually, he relented. Tony introduced me to his friend Andre who had just gotten out of jail, needed work and was interested in photography. I would meet him everyday at the playground with my camera, and we would hang out and he would make the introductions,which was very important. Tony had given his approval.'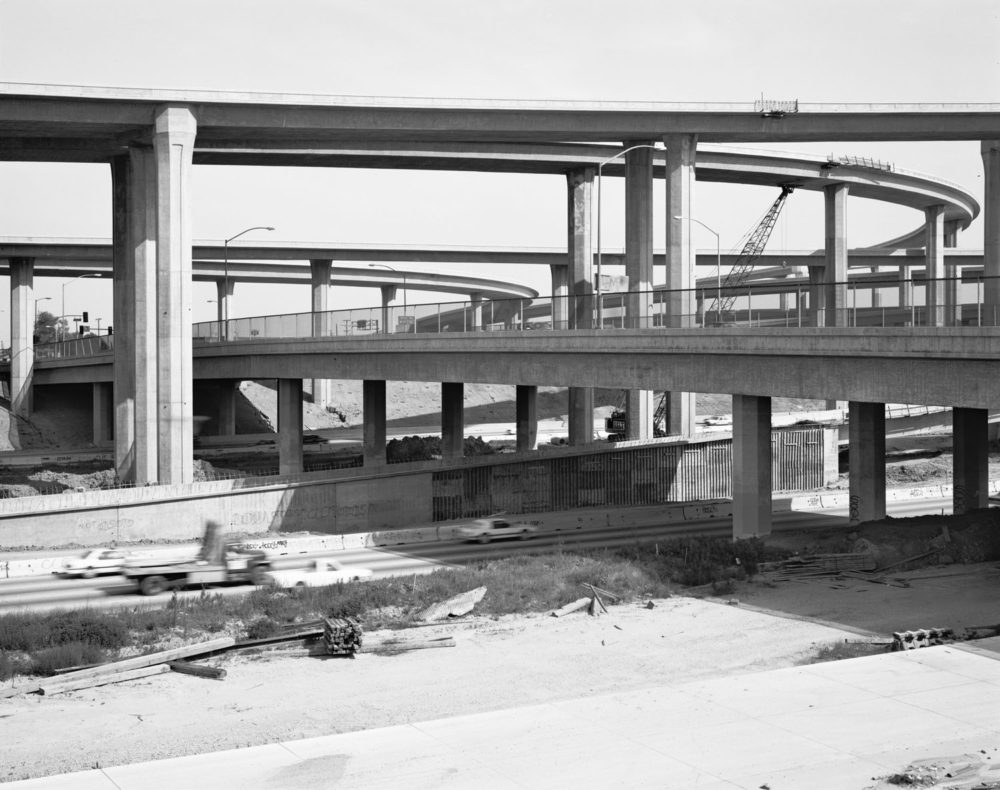 Despite Bogard's approval, Lixenberg was still met with wariness. 'A lot of people didn't want to have their picture taken,' she continues. 'I was seen as a negative. There was a lot of media attention due to a fear of new riots following the retrial of the four officers.' In the end, Lixenberg's slow, patient approach set her apart from the media frenzy. 'When I showed them the polaroids, they started to come around.'
The direct style of Lixenberg's portraits is a defining quality throughout her work. 'I like it when people don't perform too much, when you try and create a space where someone just is,' she says. 'For me it's all about the person, looking at each individual and tuning into the mood and the moment. Whether the beauty is shown through a tilt of the head, the body language, or the texture and light, there's a genuine exchange between me and the subject when I'm photographing them.'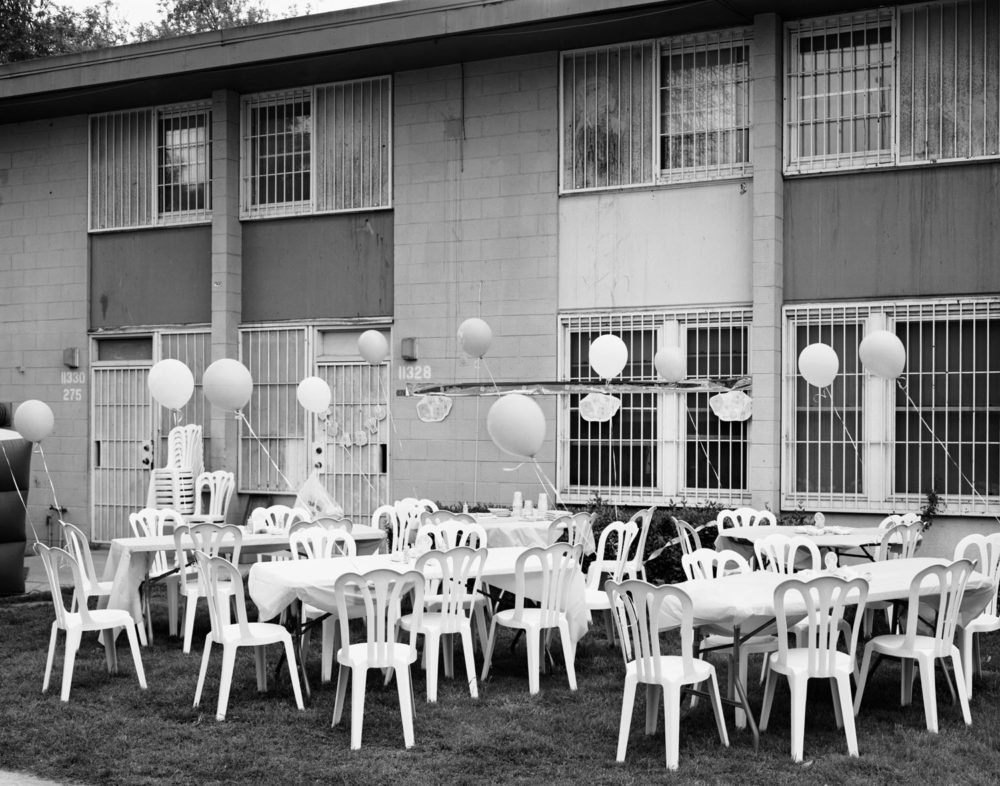 The 1993 photographs were exhibited in the Netherlands, and published in Vibe magazine, after which the work was shelved for fifteen years. 'I didn't feel compelled to do a follow-up,' says Lixenberg. 'That was never my intention when I did the first series but I'd given people prints and had stayed in touch over the years, and then, as more time passed, the responses became more powerful, and the residents would ask when I was coming back.'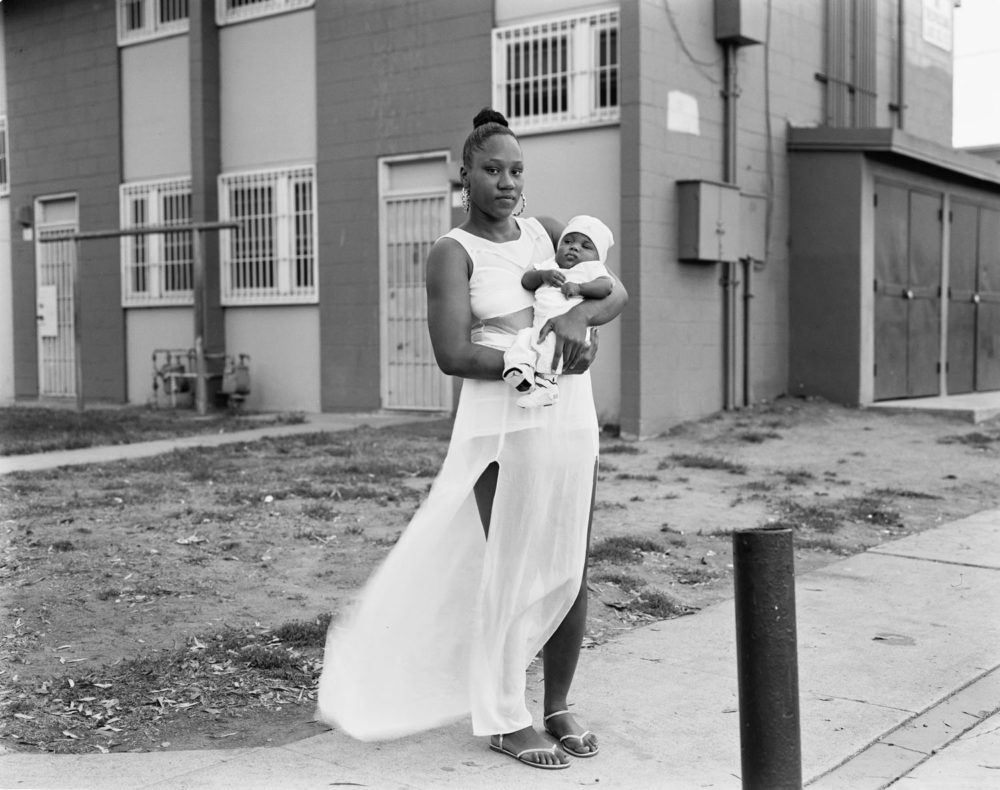 Lixenberg returned to Imperial Courts in 2008, but quickly found that it wouldn't be enough to simply produce new versions of the portraits she took in the 90s. She wanted to take the project further, and portray the community in all of its complexity. 'I wanted to photograph new people and new generations, and make group shots and landscapes. I used sound recordings to document the residents' reactions to the portraits so they could tell their stories in their own words, and video to show the movement and soundtrack of the area.'
Despite a few cosmetic changes, the social conditions of Imperial Courts had not improved. She found that the project, however, had become less political and more personal. It had become about memory and family, and the bonds that make up a community. 'People had passed away or were spending time in prison. New generations were born, and the pictures started to carry more weight. The more time passed, the more stories the pictures held. The pictures became stories.'
Dana Lixenberg's Imperial Courts 1993-2015 is on show at the Photographers' Gallery in London until 11 June