The British artist talks us through his first UK solo show in four years, held at London's Webber Gallery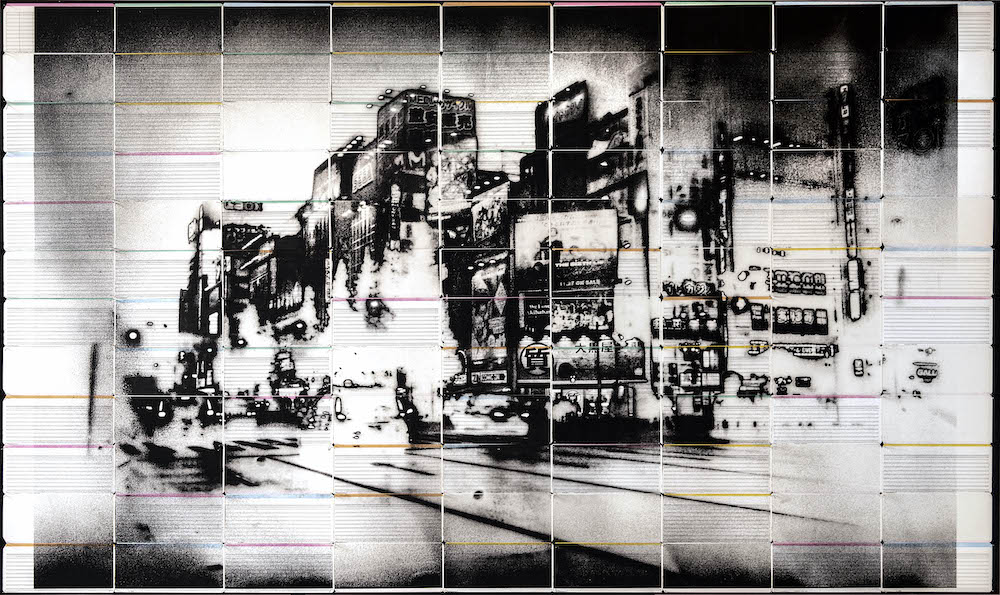 After months of UK closures, what better way to laud the reopening of art and culture than with a new exhibition of Antony Cairns, the British artist known for his long-term exploration into global metropolises. The first UK solo show in four years opening today at London's Webber Gallery, the works at hand shed light on his signature stark and dystopian style of photography; the type that depicts a futuristic landscape of a city seen through the murky night. Is this what a post-pandemic world looks like?
Antony's infatuation with his medium began early during his teenage years in the 90s. He'd started to experiment exclusively with analogue photography, to which he'd draw on the technique of black and white practices as his trademark. Spending time in the darkroom, he recalls: "I loved the red light darkroom experience and I have been obsessed with the idea of photography ever since."
In these earlier days of his practice, he'd also become engrossed in the subject of the city; a muse that would later ensue across all of his endeavours in photography, installation and sculpture. "The idea of photographing a city became an obsession for me," he adds. "I became interested in how photography can be used to show the character of a place, and for me it was London. So I started off by taking pictures that defined what London meant to me." In doing so, the artist began constructing imagery that presented a city in constant change – the fluctuation of the landscape, the deterioration of buildings, and even the sudden rise of new ones.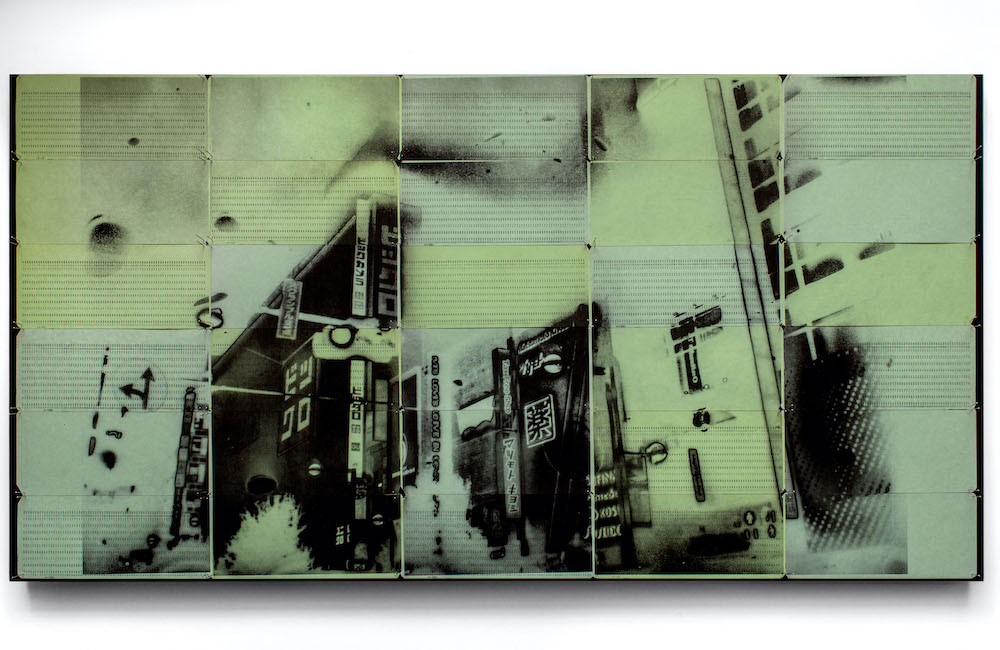 Antony addresses this notion of evolution throughout his artworks, which has seen him expand further afield from the UK into cities such as Los Angeles, Tokyo and Osaka. He's also been awarded the notable Hariban Award, with works shown internationally in exhibitions such as LDN at the Recontres d'Arles, as part of Arles festival in 2013, plus shows at the George Eastman Museum and the Tate Modern.
A key trait of Antony's is that he tends to shoot mostly in the night. Not only are the cities quieter during this time, but he also feels like he gains more access to space and time to take his pictures. "You could also say that my work sometimes has a science fiction feel to the photographs," he notes, citing a welcomed by-product of shooting with all but a street light and flash of a camera. The sci-fi genre typically presents a city "shrouded in darkness", and Antony's cities manage to mimic this viewpoint succinctly. It wouldn't be surprising if themes of space exploration, time travel, parallel universes and extraterrestrial life were to pop up in one of his images.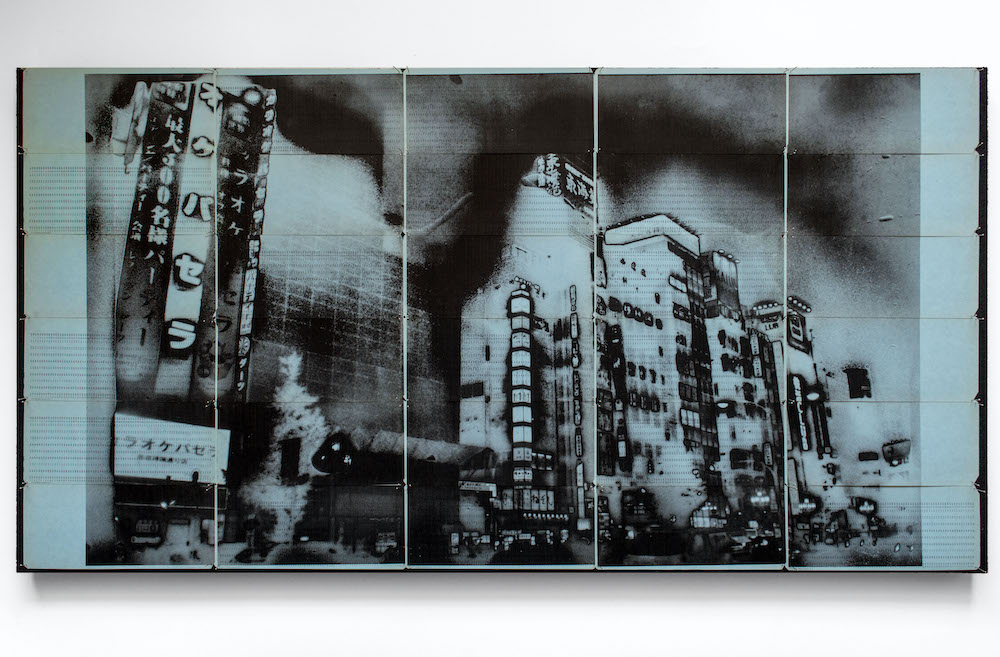 Antony's current exhibition, allusively titled CTY_TYO3 TYO4, sees the expansion of his works under the title CTY (which is an abbreviation of 'city'). Prior to this show, he published a selection of artist books named LDN (2010), LPT (2012), OCS (2016), as well as work created using translucent silver gelatine films applied to sheets of aluminium in LDN2 (2013), LDN3 (2014), plus experimental pieces crafted from electronic ink in LDN EI (2015). The city is his mediation, and a subject that will continuously take centre stage in all that he puts his mind towards. "My work is all about building an archive of imagery that defines what a city is, not just an individual city like Paris, London or Tokyo, but the idea of what a city means in a more philosophical sense. My images are pieces in a constantly changing jigsaw puzzle of the city."
Although not exclusively, the works presented at Webber Gallery are mainly of Tokyo and Osaka – two bustling metropolis located in the country of Japan. While shooting there, Antony was on a three-month residency in South Korea as part of the HyundaiCard Air artist residency program. Stationed on Gapado, a small island located between Jeju Island and the southernmost isle of Marado, it was here that he decided to travel through Asia and commence the collation of his imagery.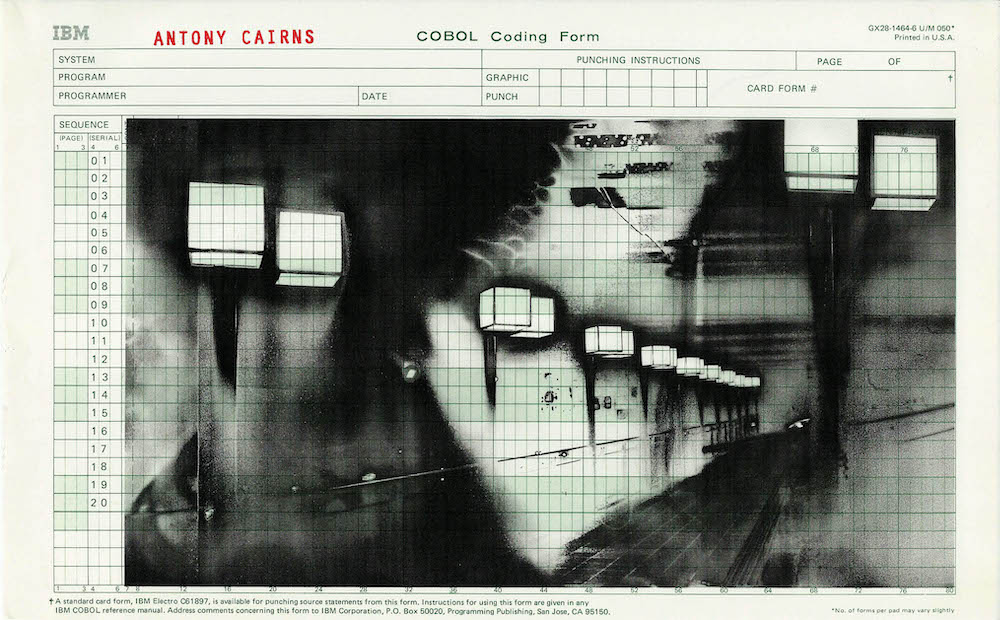 As for the process itself, he weaponises a host of "unorthodox" practices – a steer away from the traditional forms of photography and one that places emphasis on the use of a 35mm black and white film camera. From there, he develops the negatives but in reverse, "so it becomes a black and white positive, not a negative," he explains. Then he'll scan and utilises any supporting materials that he believes will suit the image's aesthetic. And sometimes, he'll use computer punch cards – a piece of stiff paper where holes can be punched into – or he'll upload the jpeg onto Electronic Ink Silicon screens; two approaches he's used in the exhibition. Other times, he'll use a vintage paper stock such as Cobol IMB computer forms. "I use these varying techniques because the process and the reproduction of a photograph is what I want my works to explore."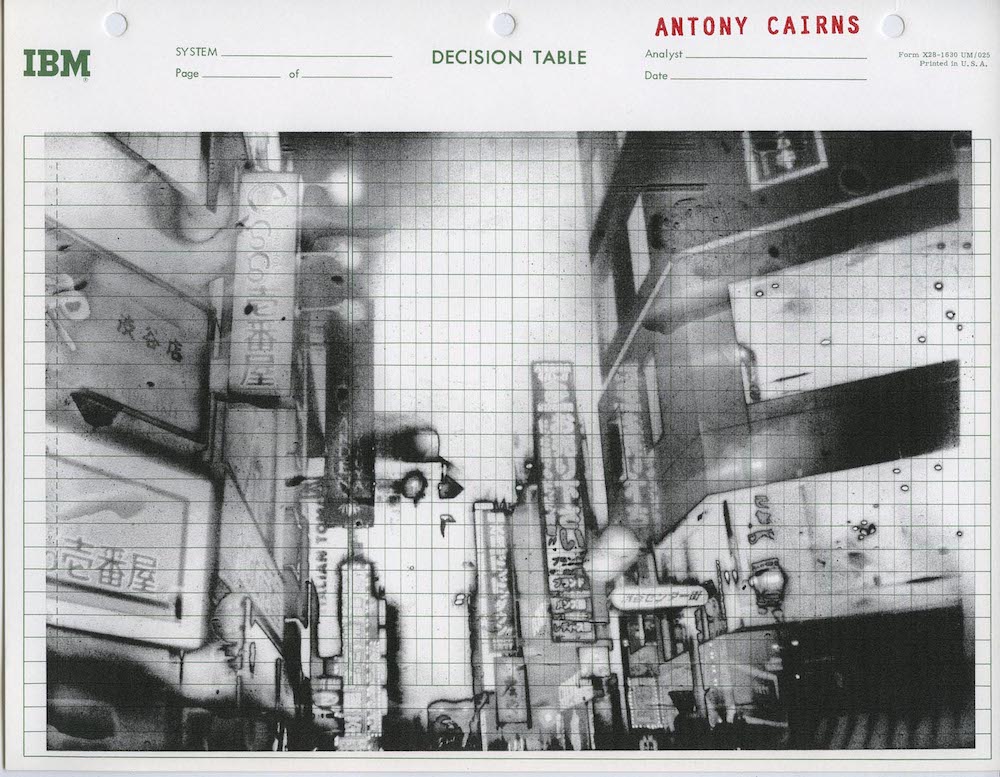 In some ways, Antony's techniques have garnered the cityscape to be unrecognisable. The streets we may have come to know in our regular lives have been splintered with a dose of the supernatural – devoid of humans and garnished with an overcast shadow. But really, Antony wants you to look at these pictures as if you were the real thing, as seen through his own artistic interpretation. "It doesn't matter which city, where or when, I want the viewer to feel that they are looking at a representation of the city."
Antony's show CTY_TYO3 TYO4 is on view at London's Webber Gallery from 22 April – 6 June 2021. The exhibition is accompanied by his latest book, Selected Computer Punch card artworks: Computer listing paper edition, published by Morel Books.