Eleonora Usseglio Prinsi looks at the Tate's latest architecturally inspiring artistic venture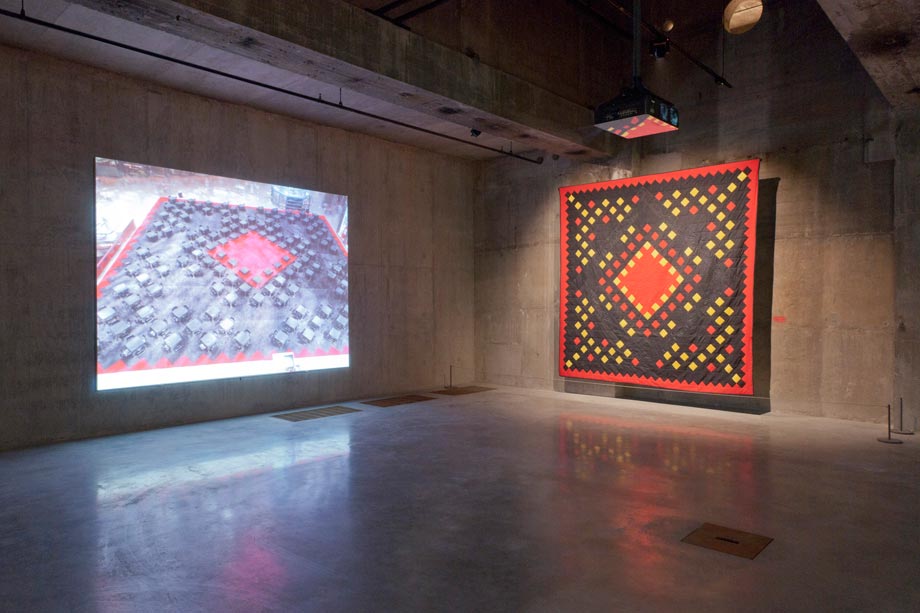 Don't be deceived by the appearance of The Tanks work site; underground, the heart of the new extension of the TATE Gallery starts to beat with its new full program of international performance, film, talks and live events.
After the opening of the Serpentine Pavilion, the Swiss architecture duo Herzog and De Meuronhave returned to London for the opening of the first stage of their new project due for completion in the 2016.
The newly opened first space is a dark art bunker created in the oil tanks area of the old Bankside Power Station. The addition ties in perfectly with the original whilst creating an innovative space that takes inspiration from the art around it whilst providing the opportunity for new artistic production.
The raw concrete columns of the entrance organises the hall, directing visitors to the new galleries. One houses two new prestigious acquisitions of the TATE collection, by Lis Rhodes and Suzanne Lacy. Suzanne Lacy shows The Crystal Quilt, an art public performance project realized in Minneapolis in 1987, in collaboration with almost 500 old women that represent the heart of this project.
With her creation Light Music (1975), Lis Rhodes uses film and sound to create a spatial performance that involve the visitor in a game of shadows and lights between two-projector face one another on the opposite extreme of the room.
The East Tank hosts the works of the Korean artist Sung Hwan Kim, including the film Temper Clay, which was commissioned by The Tanks and collaborates with American composer David Michael DiGregorio. The most interesting space is the new circular room that attempts to reinvent the idea of the museum as active space, able to house a large and multifaceted range of events. The space is composed around four columns that create around them different stages, a mix of lines and curves.
The museum opens today, housing the performance of Anne Teresa de Keersmaeker, with a changing weekly programme running for the next 15 weeks, until 28 October. Other notable events at The Tanks include: Eddie Peake's performance (21-22 July) which works with bodies, movement and personal memories; Tania Bruguera (31 July – 15 August) debates the conditions and social role of immigrants; the choreographer and dancer Boris Charmatz (25-30 September) and Aldo Tambellini (9-14 October) Retracing Black.
For more information, visit Tate.org.uk