Award-winning architect Mark Hines celebrates the ingenuity of the mezzanine, a privileged space with humble origins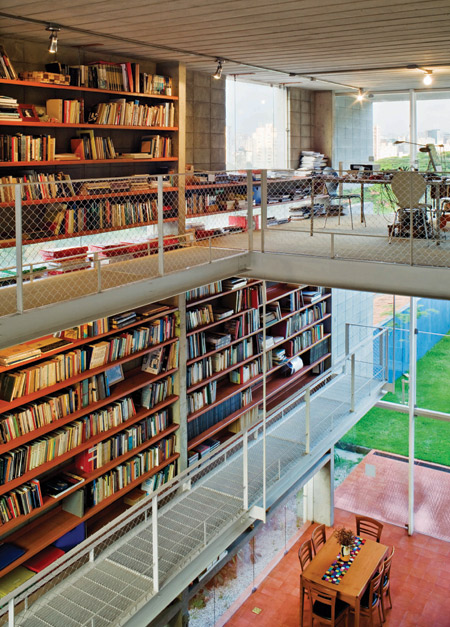 I love a good mezzanine. The very word sounds so sophisticated, so architectural. If you're talking mezzanines, you're probably talking to an architect.
Early mezzanines could be found in a medieval musician's gallery overlooking the hall in a large house, or perhaps in a chapel. Here, an elevated gallery allowed the house owner to be part of the service without having to join the masses below.
The word comes from the Italian mezzano, which means middle. A mezzanine can be just an extra mini-storey squeezed in between floors for practical reasons. In Renaissance Italy this was often used for storage or to house servants. Rather more excitingly, it can be an invitation to create a room within a room.
A mezzanine can be a privileged space, allowing a special moment to pause and admire the view. In landscape terms the mezzanine is the equivalent of standing on the edge of a cliff and looking out across the ocean.
One of the most extraordinary mezzanines I've seen makes us question the nature of space itself. The architect Sir John Soane needed a drawing office in his own house in London's Lincolns Inn Fields, but lacked space. Squeezing in a mezzanine, he had holes cut through its walls so he could spy on his assistants. Light drops around the room's perimeter into the surrounding gallery.
Soane's intervention is almost like a large piece of furniture. It is a highly complex space defining a smaller area within a larger volume, while at the same time suggesting new spaces around, above and below.
The room makes us wonder where its outer boundaries might lie or where space itself might start and stop.
Mark is an award-winning British based architect