Japanese architect Sou Fujimoto talks to PORT about his immersive new installation for COS at Salone del Mobile 2016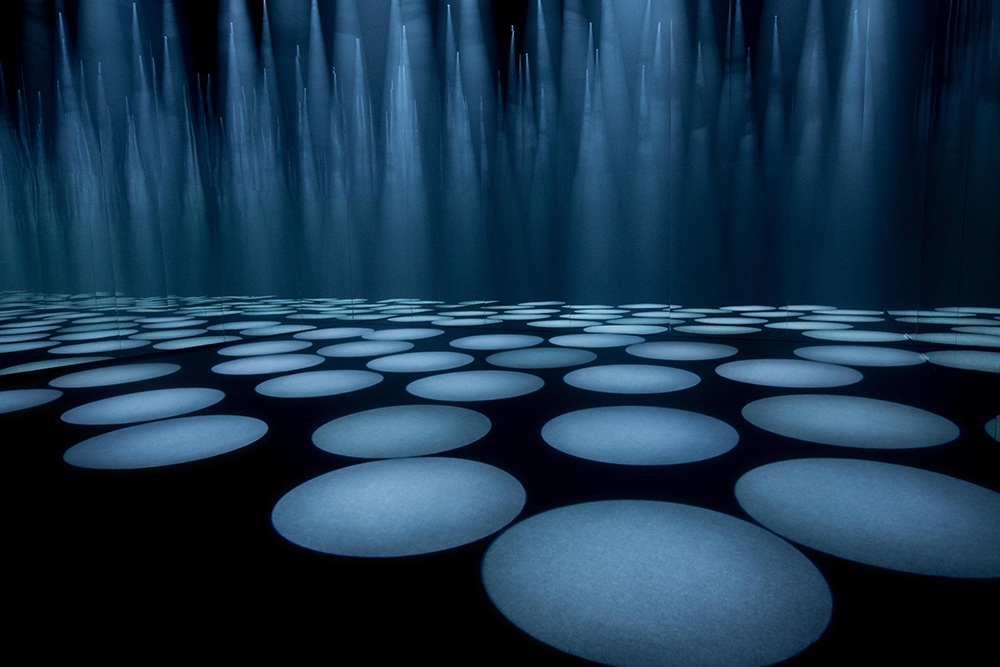 Cinema Arti, in Milan's San Babila district, screened its last film in 2007. Designed by architect Mario Cereghini in 1935, rebuilt as a cinema as part of the city's post-war reconstruction and very much a Milanese institution, the building has been largely derelict for years. That is until a collaboration between the architect Sou Fujimoto and international fashion brand COS transformed the space into a spectacular, immersive 'Forest of Light'.
In homage to the building's history, the spotlights emanating from the ceiling, alternately turning on and off in reaction to the movement of the visitors, echo the cone of light that for over 50 years flickered from the projectionist's cabin. Apart from a few stools and benches, the space is empty and the simplicity of the installation – consisting solely of an ever-shifting pattern of perfect white circles, appearing and disappearing on the floor of a dark room, reflected ad infinitum by the high mirrored walls – speaks of a shared, contemporary approach to timeless design principles.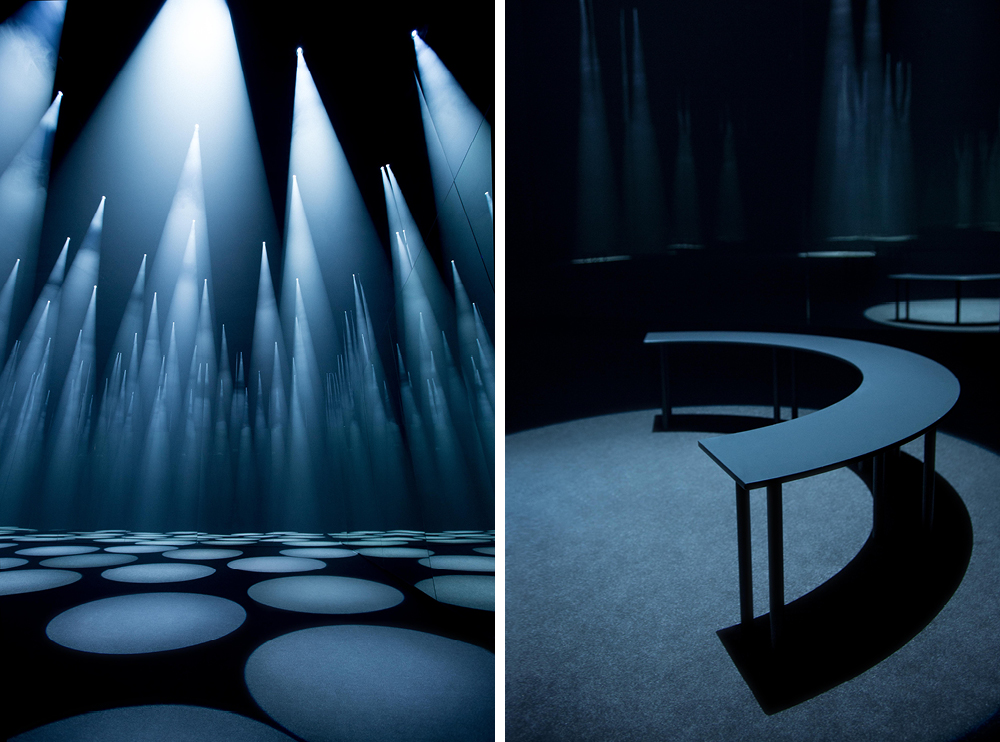 "We are always looking to collaborate with the people that we turn to for inspiration, and with whom we share the same values and aesthetics," Martin Andersson, head of menswear design at COS, tells me when I speak with him and Fujimoto. "We really have a similar starting point," Fujimoto says in agreement, "but at the same time there is a certain distance between fashion and architecture – so I wanted to make something that linked the two disciplines in a new way, that was not quite fashion and not quite architecture."
The result is a pared down, abstracted interpretation of Fujimoto's architectural language, inspired as much by the natural world as by the simple forms of modernist architecture. "To the architect, nature can be quite inspiring," he says, explaining this decidedly organic approach. "It has so much complexity and yet so much simplicity, order and disorder, a whole range of scales of size," Fujimoto adds. "My work has always been to question these fundamental, natural things and try to translate them into our contemporary way of life."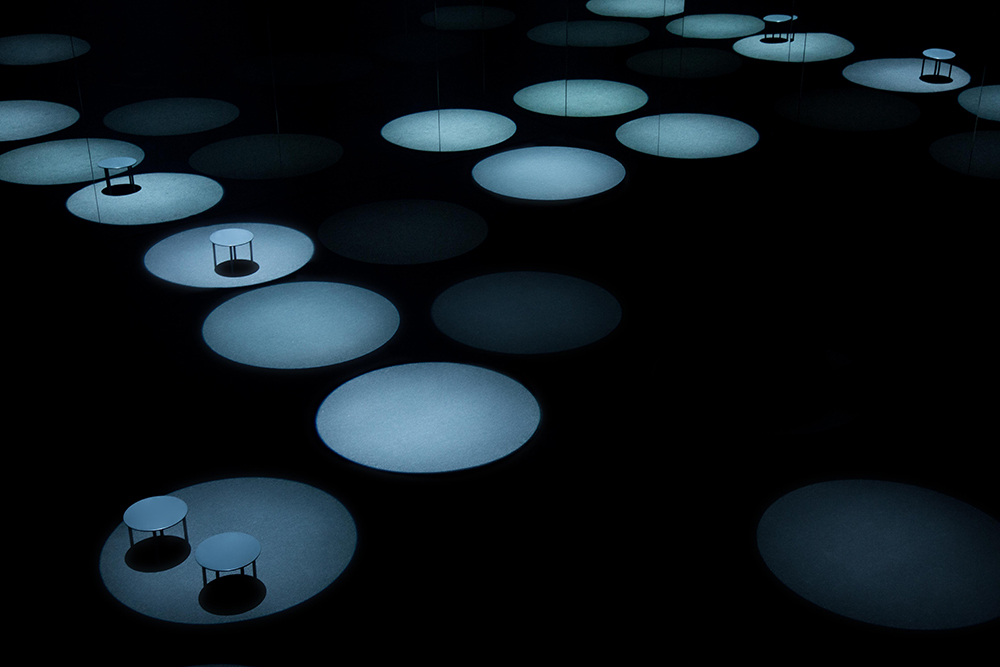 It is this approach, articulated in his pavilion for the prestigious summer architectural commission by the Serpentine Gallery in 2013, that first brought Fujimoto to the attention of COS.
"We loved it and from that moment thought it would be great if we could do something together for the Salone," Andersson tells me when I ask him what he thought Fujimoto's pavilion – a nebulous structure of thin white poles that appeared to sit, almost weightlessly, in the landscape of Kensington Gardens, in London's Hyde Park.
COS first approached Fujimoto last summer, as part of its ongoing artistic and architectural program. It has been increasingly common to see a fashion brands collaborate with artists, architects and product designers. In fact, Andersson sees COS's involvement with areas that provide inspiration for the brand and its customers, as a logical move. "We look to the fields of architecture and design to find shape, texture, colour," he says. "We feel that our customers – the COS man and the COS woman – share this culturally aware mindset."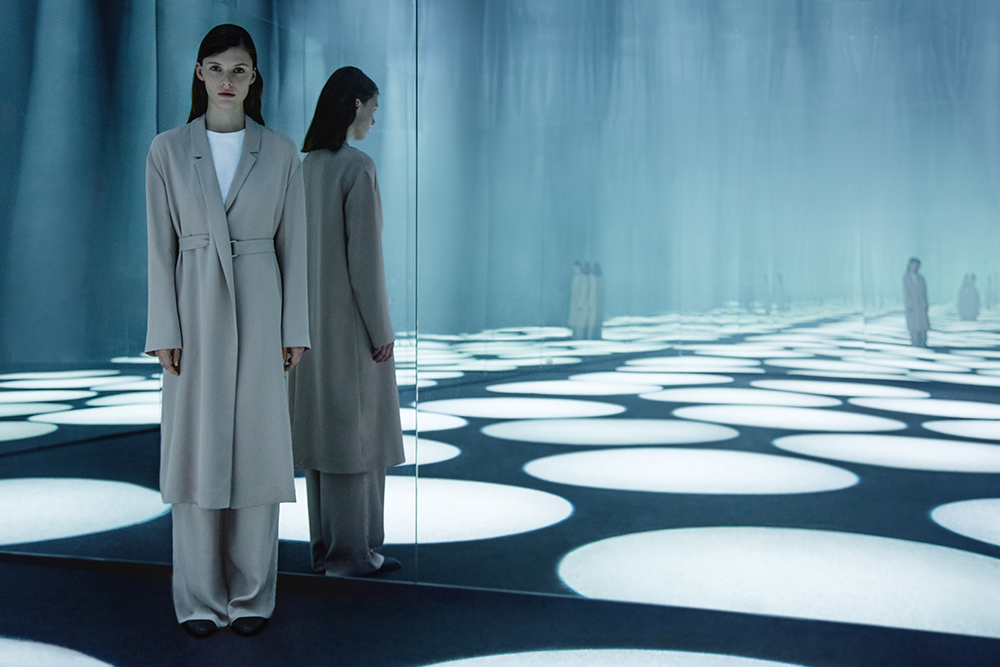 The 'Forest of Light', then, fits perfectly with COS's cultural program, but I wanted to ask how the project evolved to mirror the brand's minimal aesthetic. "We eventually reached the idea of using light as a material because it's simple and pure, and yet can be very rich and diverse," Fujimoto explains. "I like that there is this duality, that there is a both a calm and dynamic situation in the space."
This sense of duality also extends to Fujimoto's architectural understanding of the forest, neatly encapsulating his philosophy of the relationship between the natural and manmade. To him, the idea of the forest references both his childhood, as somewhere he would play, and cities like Tokyo – an over-sized, architectural forest. "It is a place where people can behave more naturally, where they can take their time, find inspiration and interact with each other – for me the forest is a really the basic archetype of our living environment."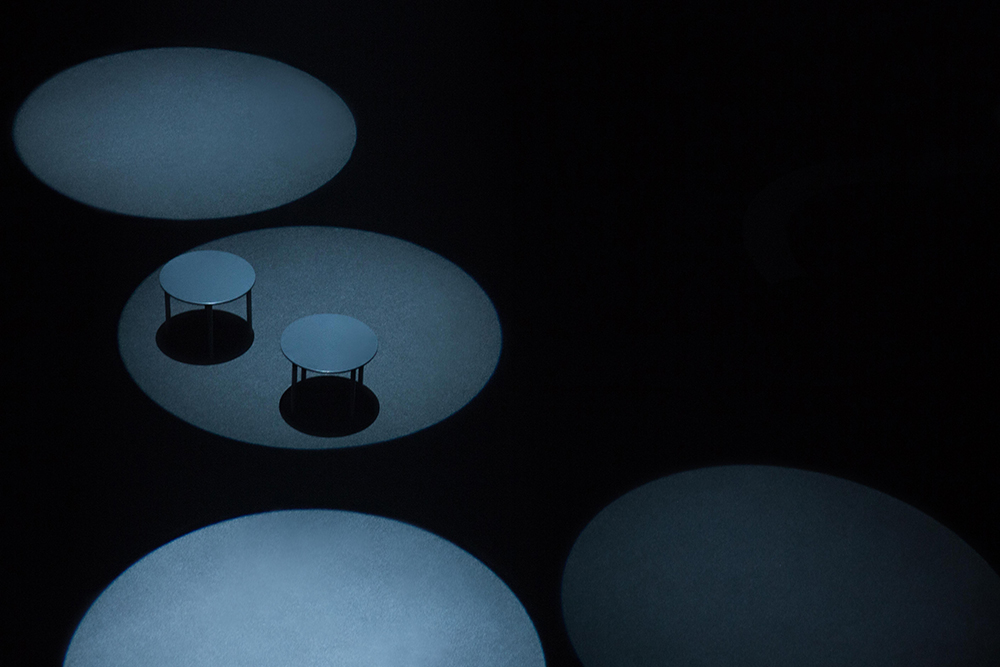 Despite its formal simplicity, Fujimoto's 'Forest of Light' is a conceptually sophisticated and self-reflexive architectural investigation into his own practice. Within the context of the Salone – at times an overwhelming bustle of people, products and objects – this installation, in being composed simply of light and negative space, is certainly refreshing. Navigating around the shifting pools of light, visitors can get a sense of Fujimoto's conception of the forest, this fundamental structure the defines our relationship with our environment.
The COS x Sou Fujimoto installation will be open until 17th April at the Cinema Arti, via Pietro Mascagni, 8 in Milan. Click here to watch a video of the Forest of Light in action.