US-based artist Noritaka Minami presents images from his three-year photographic investigation into Tokyo's Nakagin capsule tower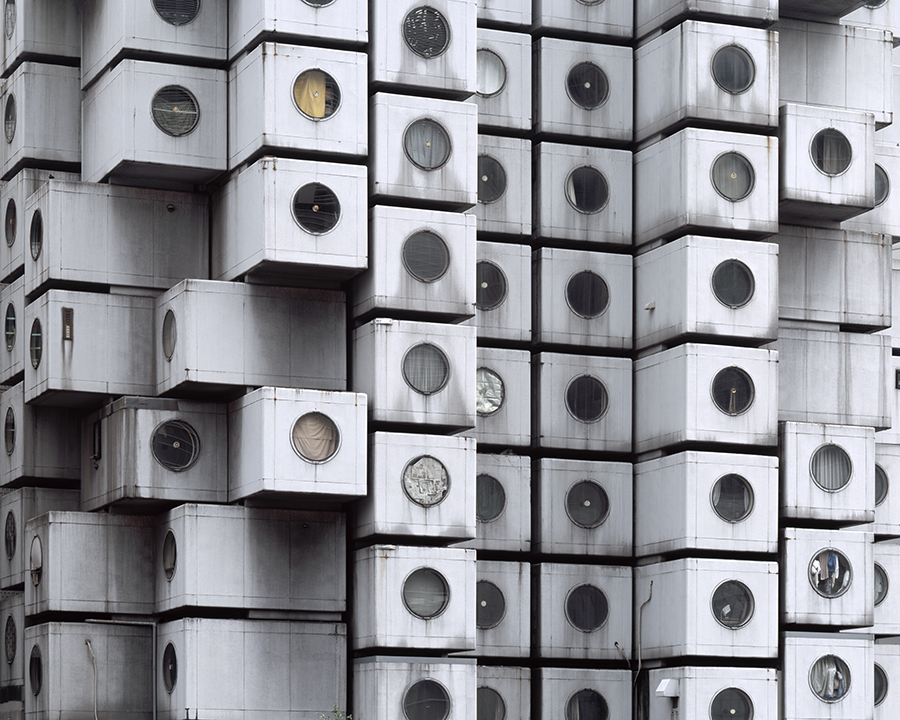 JAPAN WEEK: The Shinbasi district of Minato, Tokyo, is a bustling commercial centre that once housed the terminus of Japan's first railway, which was completed in 1872. It has since grown into a profit hub, boasting high-rise towers and corporate headquarters for the likes of Fujitsu and Air Nippon. As can be expected in a city of over 13m people, the value of real estate in this corner of Tokyo is sky high.
The Nakagin Capsule Tower stands as a bold and futuristic oddity amongst the contemporary skyscrapers that make up Shinbasi. Completed in 1972, the tower was one of the few realisations of the architectural movement known as Metabolism, which arose in post-war Japan. The building, consisting of 140 removable apartments attached to a central hub, was designed by the late Japanese architect Kisho Kurokawa as a proposed revolution in urban living.
Kurokawa's metabolist vision was to mass-produce modular capsules that could be replaced over time, allowing for flexibility and the efficient use of living space in an environment where space was a commodity. The tower was the only structure of its kind and no capsule was ever replaced. The iconic building now faces the threat of demolition to make way for a more conventional apartment complex, but fans of Nakagin's aesthetic and history have fought back with a crowdfunding effort to preserve it.
Today, many of the capsules are not inhabited, while others have been converted into studios and creative spaces. To document this change, artist and Harvard University tutor Noritaka Minami embarked on a long-term photographic study of the building, employing a standardised approach to capture the state of these capsules. His photographic project aims to show just how uniform (and in some cases, how deteriorated) the boxes have become since they were built.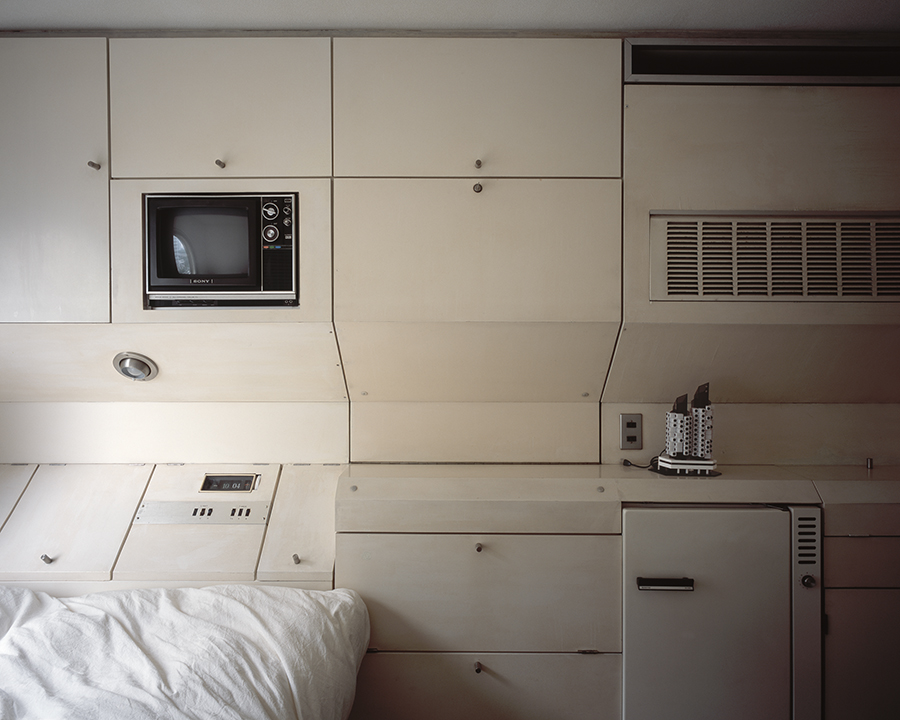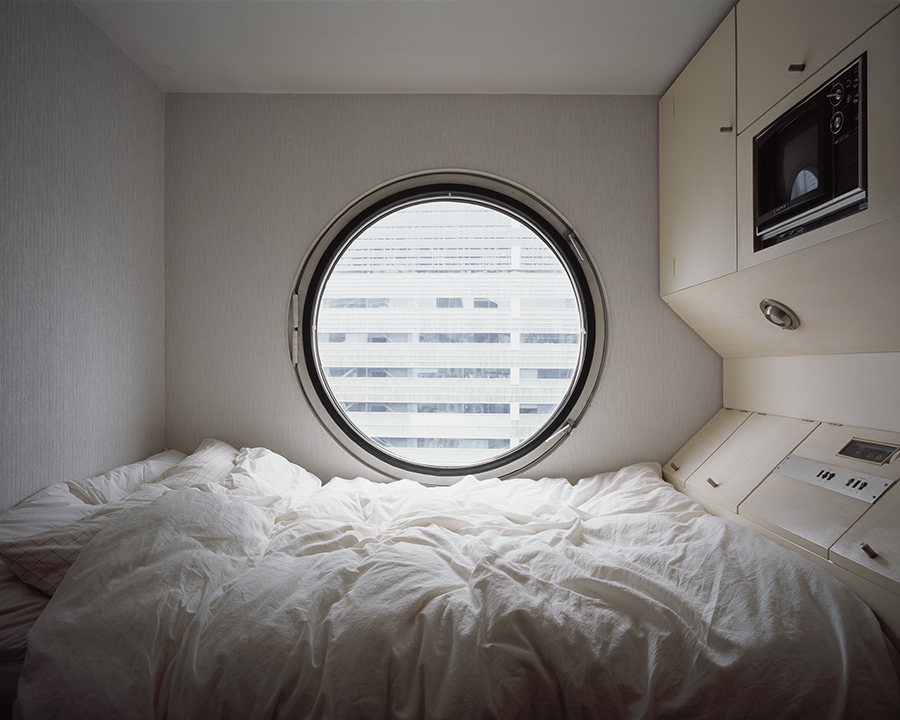 Above: B1004 II – this is a capsule that retains most of the original 1972 interior. Many units have removed the original features of a capsule in order to expand on space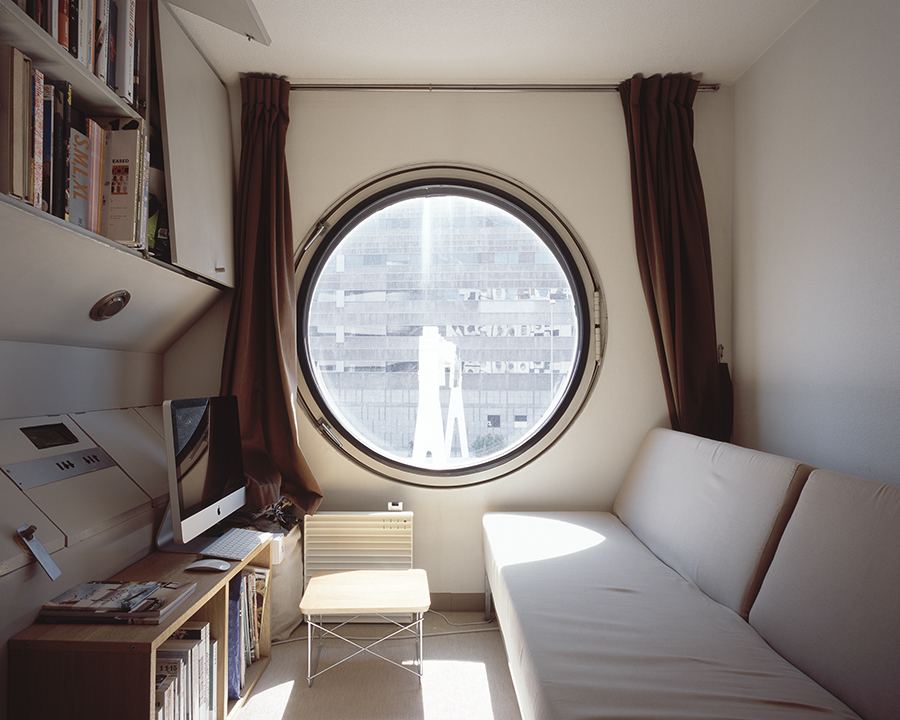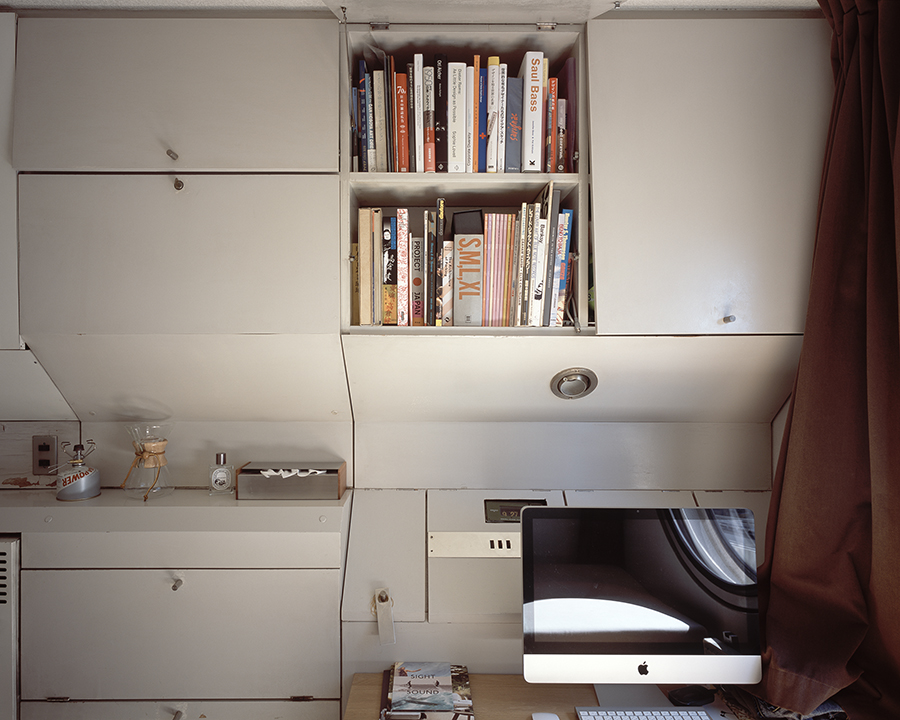 A504 II – this is a capsule rented by an architect and is used as a full time residency.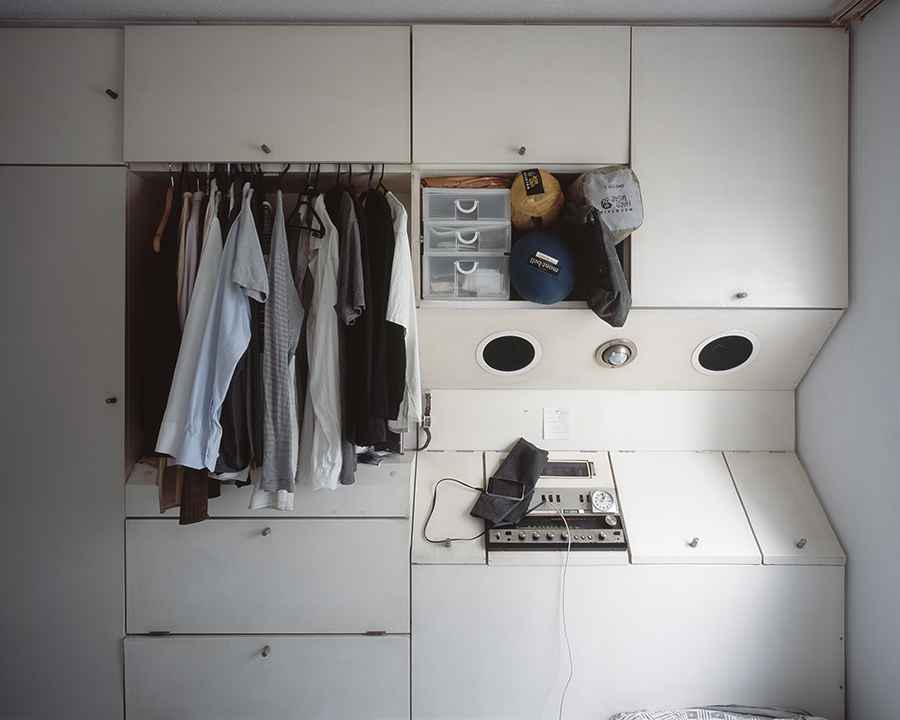 A703 II – in this unit, the original bed has been removed along with the television and table. An I-phone is connected to the original Sony stereo system.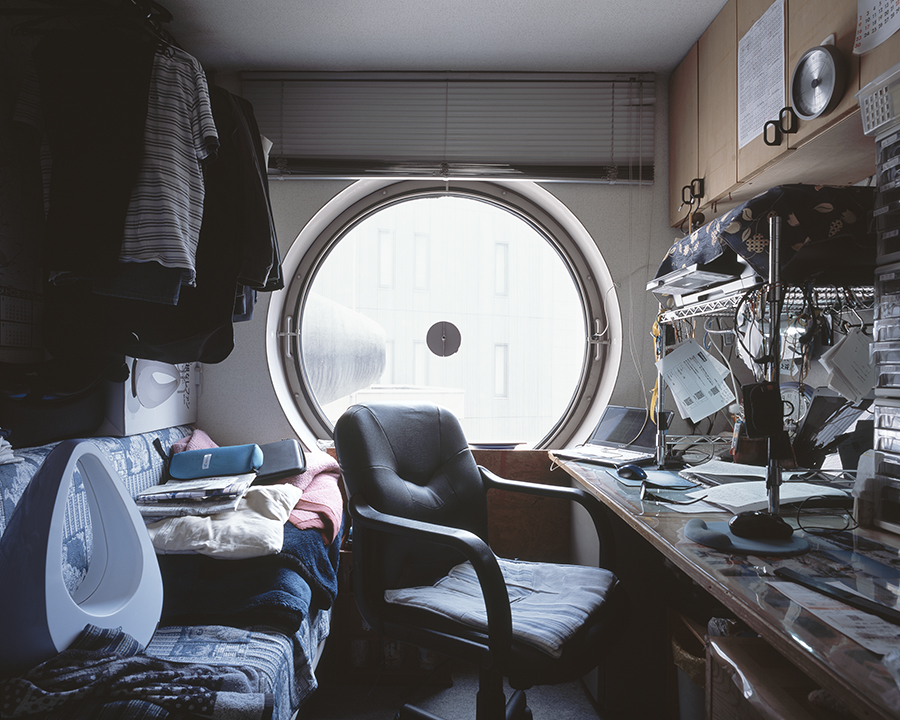 B702 – an example of a capsule that is used both as an office and a living space. The resident utilises almost every space available inside the unit.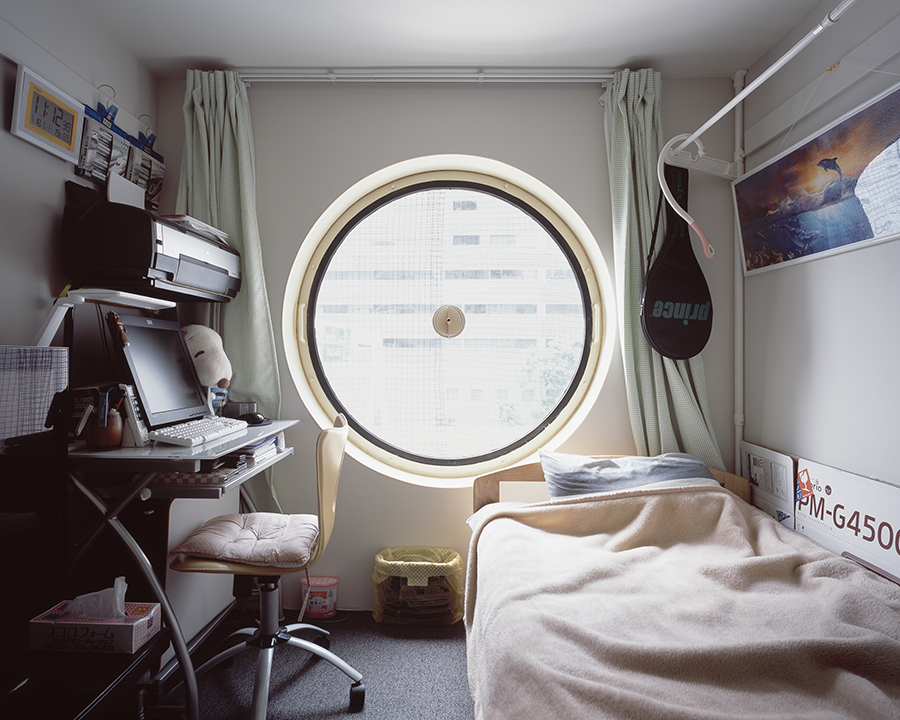 B503 – this capsule is used as a full-time residence. The portable clothing rack installed above the bed is one of many adjustments made to make use of all available space.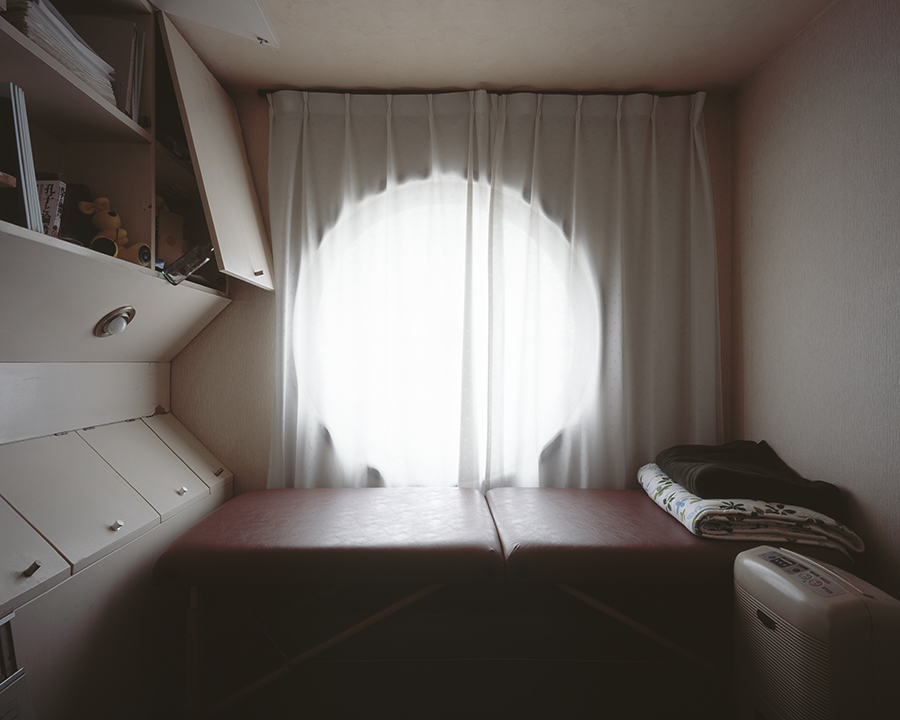 A1203 – the curtain in this pod is drawn over the porthole window to diffuse the sunlight, and create the effect of being inside a giant, soft box.
Visit noritakaminami.com for more info on the 1972 project