Kanaal, the brainchild of Belgian art and interiors behemoth Axel Vervoordt, provides cutting-edge new exhibition and residential spaces at the forefront of design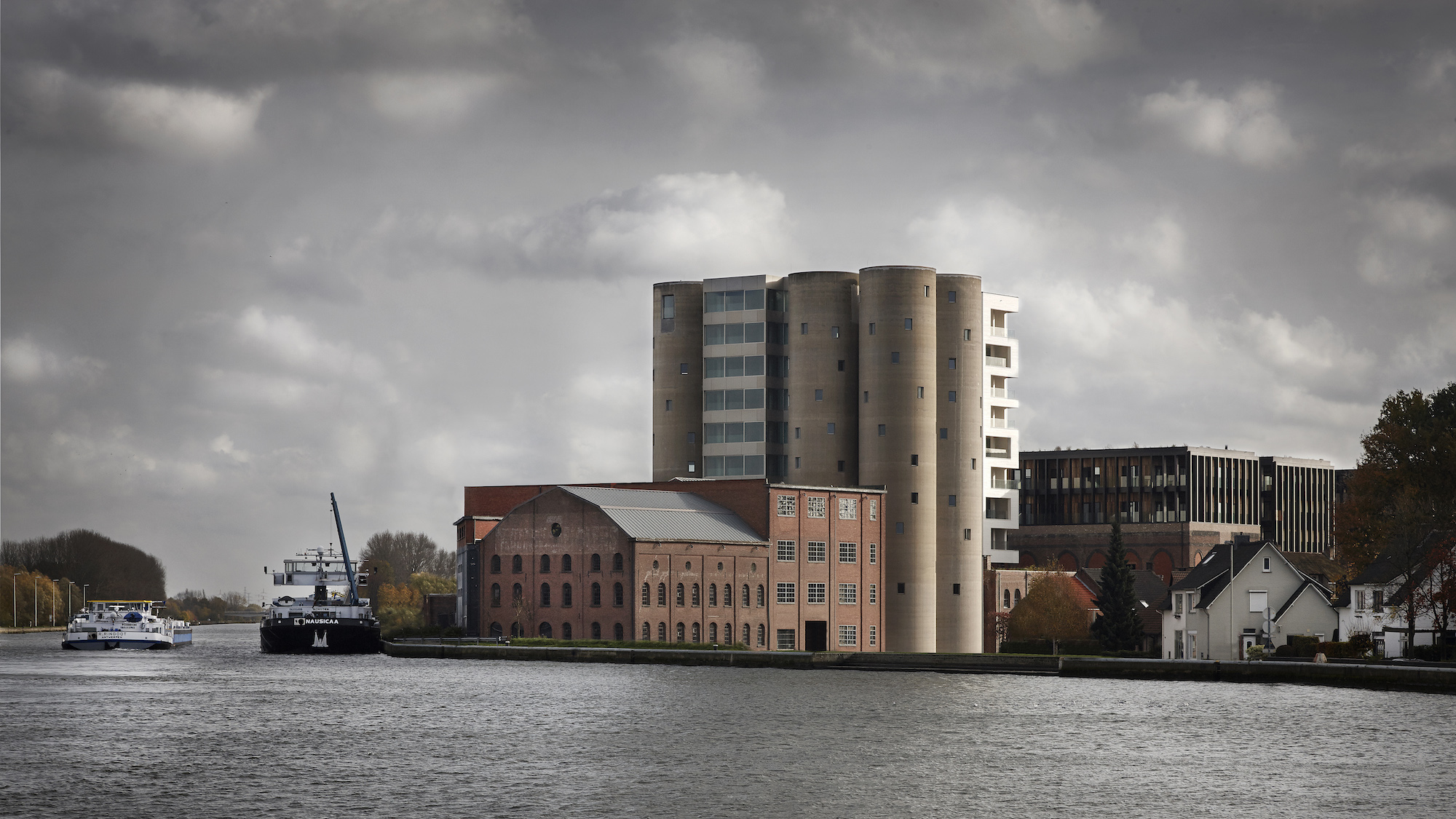 The Kanaal complex, originally an old malting distillery and grain storehouse, lies just on the outskirts of Antwerp. It's here, over the last two decades, that Axel Vervoordt – the interior designer and art collector who designed the Manhattan penthouses of Robert de Niro and Kanye West – has been gradually acquiring land and derelict agricultural buildings. Today, the recently opened, 55,000sq m site offers custom designed and sympathetically restored exhibition space, featuring permanent installations from luminaries including Anish Kapoor and Marina Abramović, as well as rotating showcase exhibitions for emerging artists. 
The complex also includes luxury apartments available for commercial sale, conceived by long-term Vervoordt collaborator, the architect Tatsuro Miki, and with interiors designed by Vervoordt himself. He envisages a close community here, brought together by a love of art and design – the site already hosts award-winning French bakery Poilâne and a restaurant, with daycare facilities in the pipeline. It's a project that is truly a family affair, with Axel's two sons, Boris and Dick, taking responsibility for new art acquisitions and real estate, respectively.  
Anish Kapoor's At the Edge of the World, installed at Kanaal in 2000 and created before the artist achieved global fame, represents the "red beating heart" of the project, as Vervoordt explains to me at the event's opening. "I wanted the space, which used to be a building where grains were sorted, to be like a Rothko chapel, a room for universal peace and harmony." Recently, an opera was performed in the space.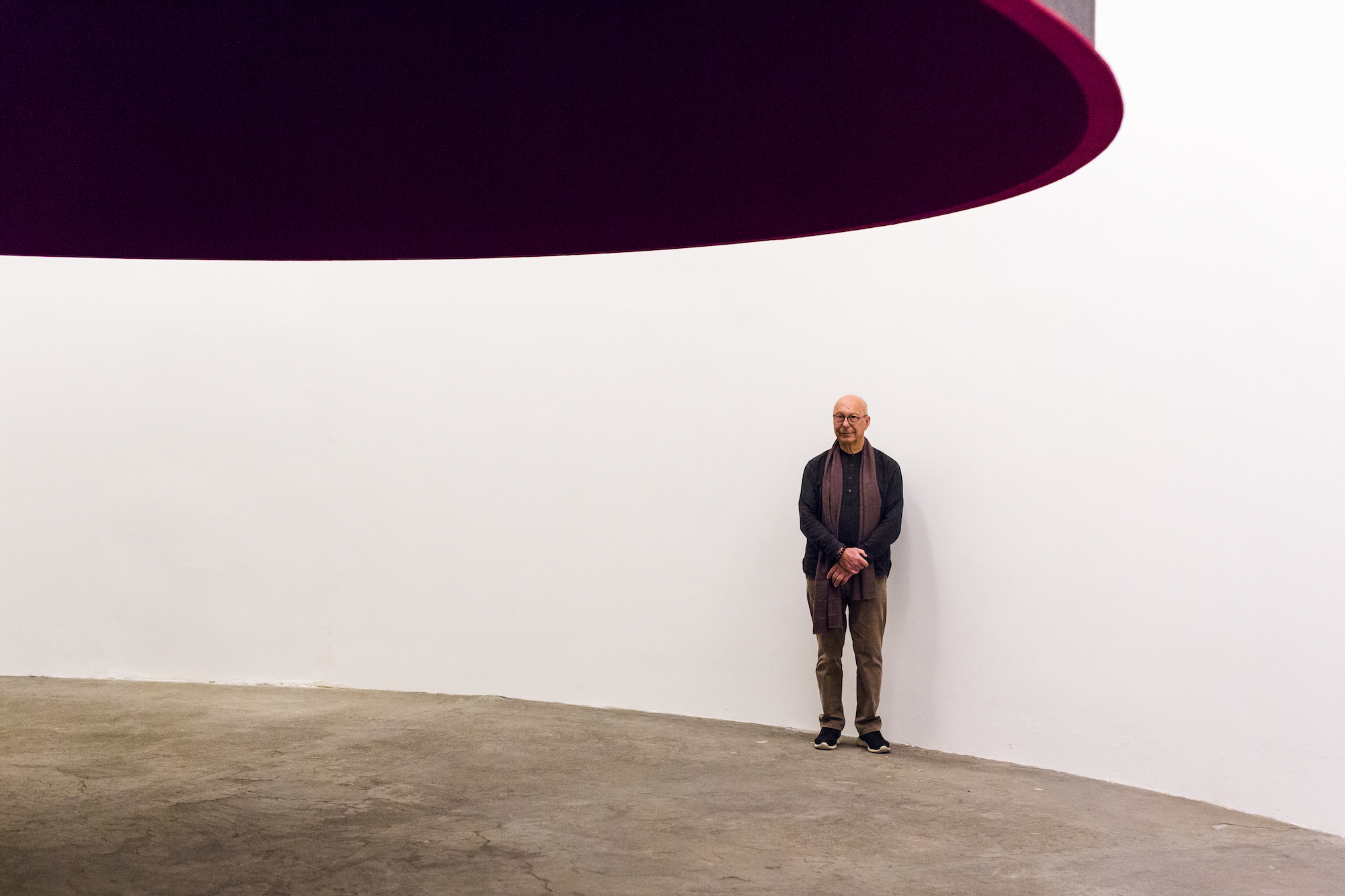 Nearby, the Henro gallery houses Axel Vervoordt's permanent collection, moved from its previous exhibition space in the heart of Antwerp. In Karnak, an ascetic space with the original solid concrete columns intact, works by Gutai artists are installed alongside Japanese sculptures dating from the Endo period. Literally meaning 'concrete', Gutai was a radical artistic movement that emerged in postwar Japan, its proponents aspiring to transcend the abstract painting of the time in favour of pure materiality.
The strength and legacy in the room is palpable: the columns once supported 60 litre silos. "When I first saw it, the columns reminded me of an Egyptian temple," says Vervoordt. "The power is still amazing – almost religious. Industrial architecture is not made to be beautiful, it is made to serve."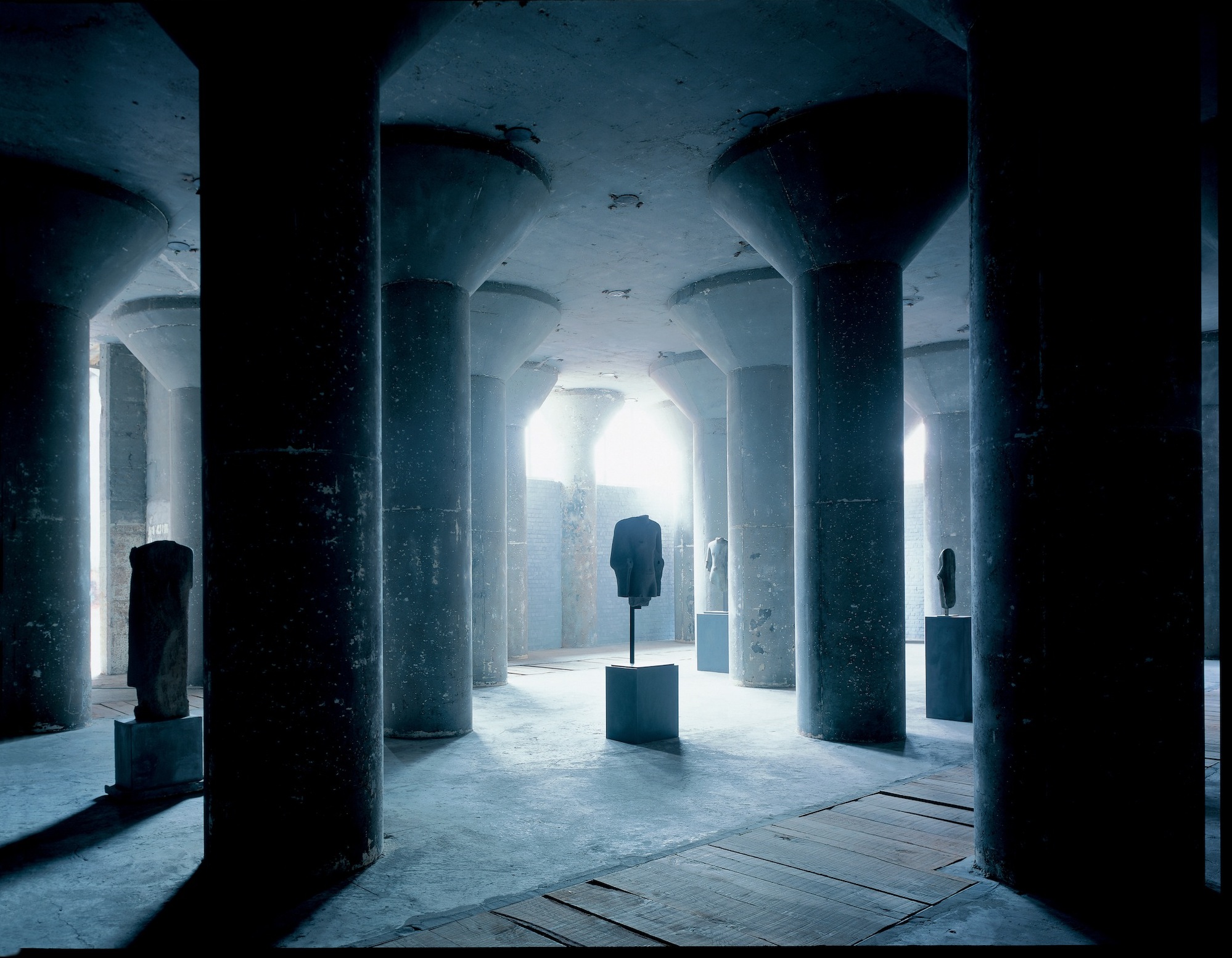 The room next door is dedicated to three paintings by Gutai artist Kazuo Shiraga, who descended from a prominent samurai family. The three 'warrior' paintings convey a primal violence reminiscent of Shakespearean tragedy, the scarlet spattered canvases hovering, eerily suspended in the slate-grey gloom. When Vervoordt visited the artist at his home in Kobe in 2003, he witnessed an equally elemental mode of preparation.
"He would contemplate the empty canvas, until he became one with the emptiness. His wife would then pour the paint, and he would create the painting in a few gestures, without hesitation. This for me is the origin of life, that which comes out of emptiness. This is the big bang."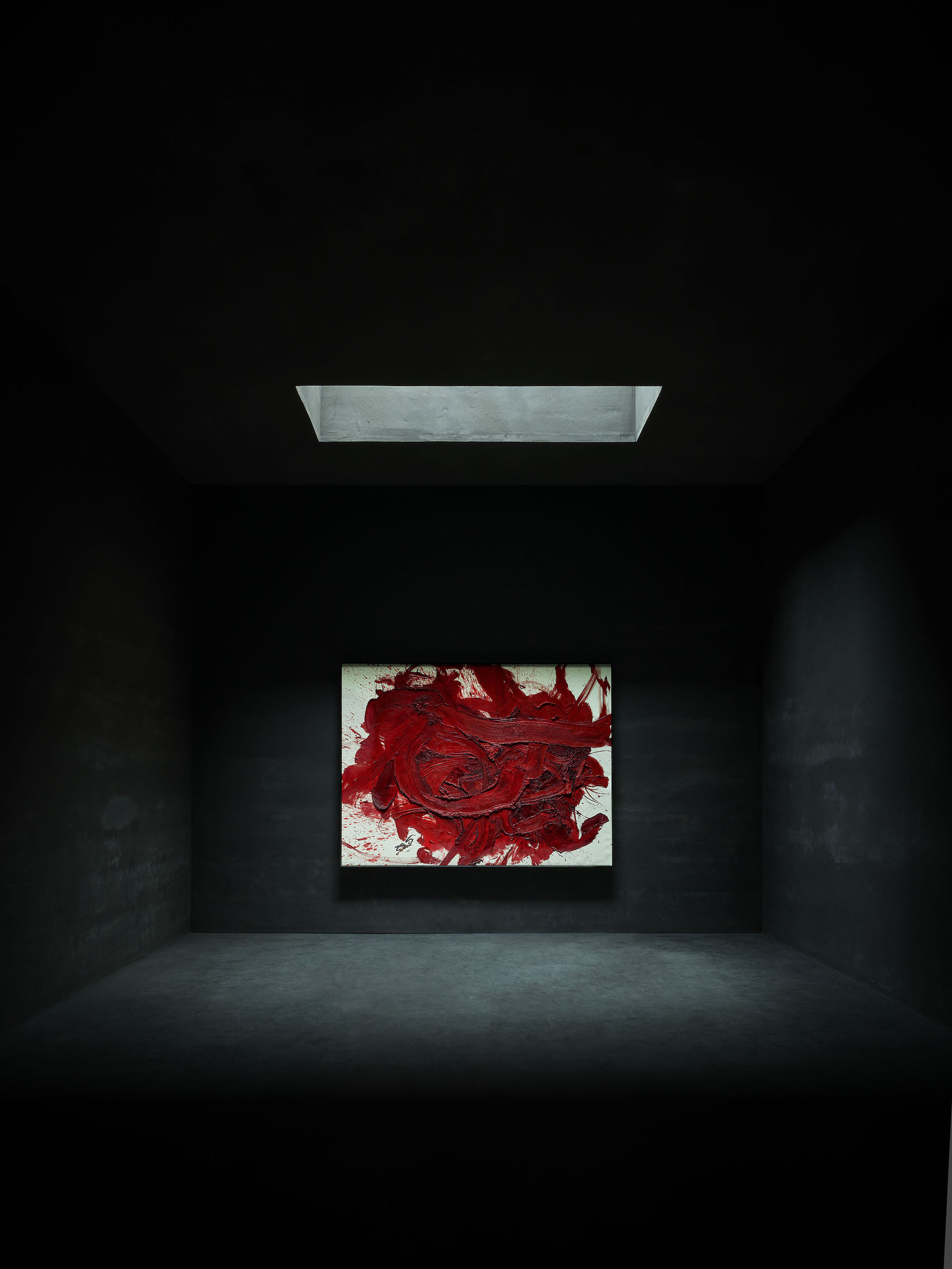 "Now we go into the light", Vervoordt jokes, as we exchange the shadowy gallery for comparatively blinding Flemish daylight. Though lighthearted, this is an apposite remark: at Kanaal, the levels of luminescence in each gallery are carefully weighted for optimum atmosphere.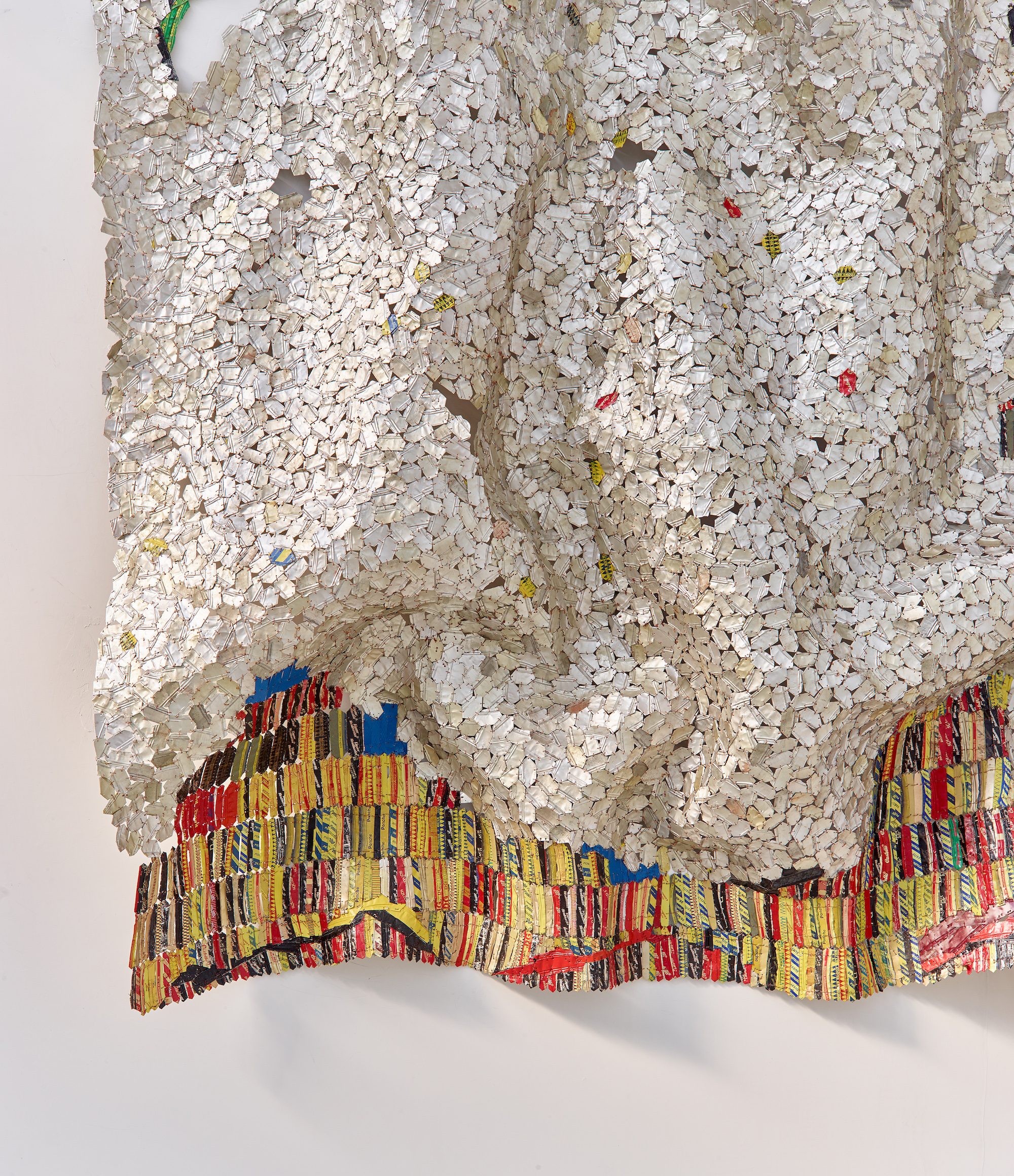 The Patio Gallery, a space for temporary exhibitions, is currently showing Ghanaian artist El Anatsui's 'Proximately', and is drenched in natural light. Anatsui's tactile sculptures, vast quilts of scrap metal that have been washed, hammered flat and sewn together using copper thread, hang on the walls like glittering patchwork quilts. Vervoordt first discovered Anatsui's work in Toyko, and presented the artist at the Venice Biennale in 2007, draping one of his sculptures over the facade of Palazzo Fortuny like a chainmail tapestry designed with the palette of Gustav Klimt.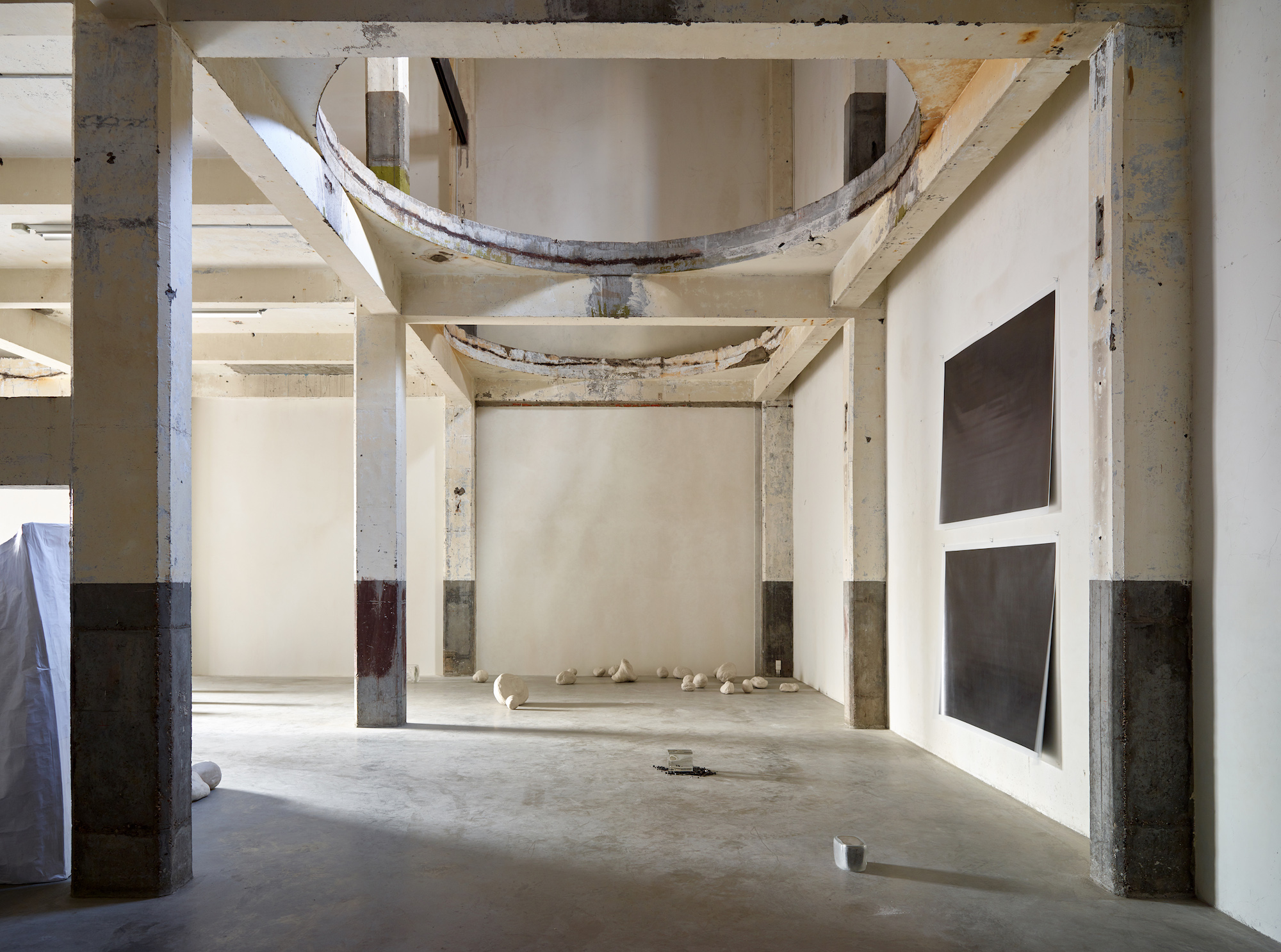 The industrial legacy of the Escher Gallery, a former brick warehouse and now another temporary exhibition space, remains clear. Though the machinery and grain silos have been removed, vast cylindrical concavities remain carved in the space. The sculptures of Belgian artist Lucia Bru that inhabit the gallery were not made in accordance with the space, but feel like a part of its industrial heritage. Fragments of crystal and milky porcelain with rounded edges, as though smoothed by waves, lie in glimmering piles. When I note the sculpture's resemblance to sea glass, Bru emphasises the integrality of water to her work. "The elements of water and earth are part of the same family, they have a relationship, they fight, they reconcile," she explains. Bru's larger sculptures, which resemble pale rocky islands, are ceramic, a famously un-pliable, difficult material with which to work. "It has a mind of its own", she notes. "I don't like it when I control the material too much. I like it to surprise me."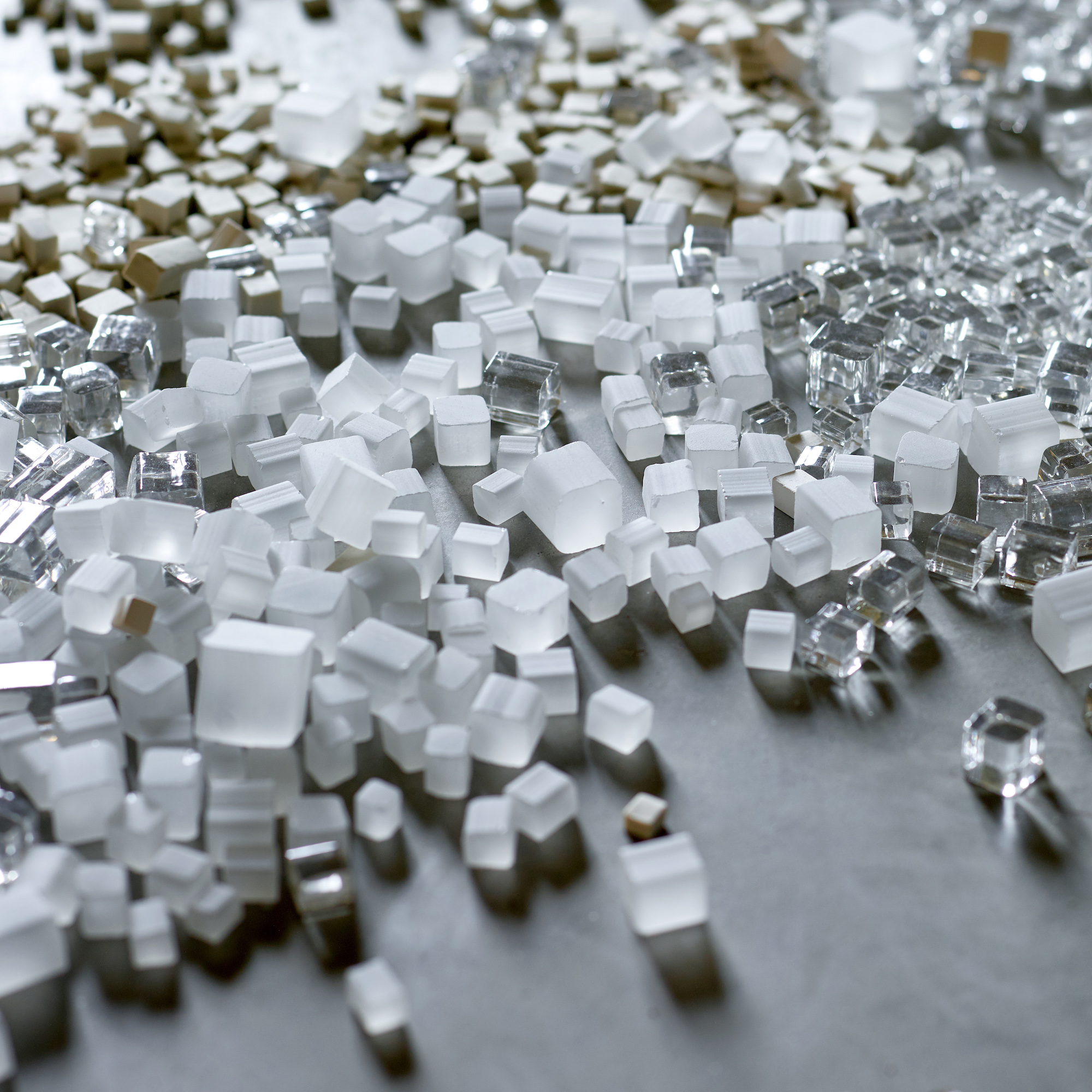 Not all the structures at Kanaal are original, though it is often difficult to tell what has been newly built. Tatsuro Miki's design celebrates this assimilation. "It's important to preserve the existing quality of a place," Miki says. "The first concept for the additional buildings at Kanaal was to create something as if it was already there. Once things have aged, we want them to be part of the same landscape. We prefer harmony to noise."
Kanaal represents a continuation of Vervoordt's design vision that has endured since his earliest restoration projects in the 1960s, to create an environment in which everyday life and art coexist harmoniously: a philosophy of living in art.