Jo Lawson-Tancred stays at Ruinart, the world's oldest champagne house, recently reimagined by former LOEWE creative director, Jonathan Anderson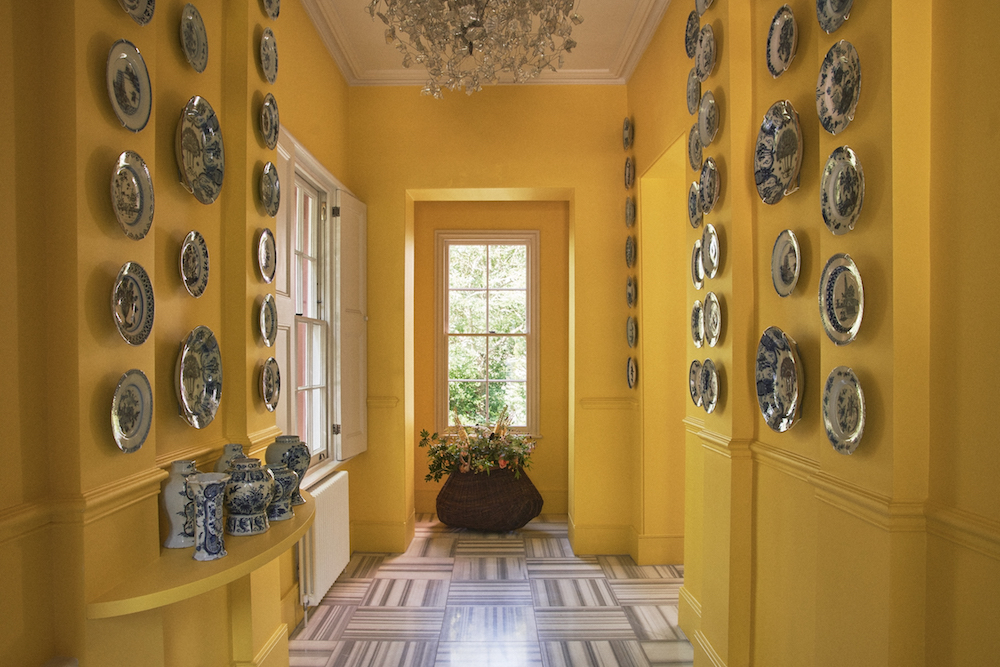 If there's any downside to staying at a hotel, it's often having to tolerate the other guests. But Ruinart, the world's oldest champagne house, is about nothing if not one-off, singular experiences. It has taken the idea of an intimate, boutique hotel to its furthest extreme with the launch of Hotel 1729, a one-night-only, one bedroom hotel that opened in Notting Hill last week. Named after the year Maison Ruinart was founded, Hotel 1729 is open for just 10 nights, allowing one or two residents to reserve its room for a night and invite up to eight guests for an exceptional evening of dining and entertaining, all hosted by Ruinart's own Maître D' Olivier Livoir.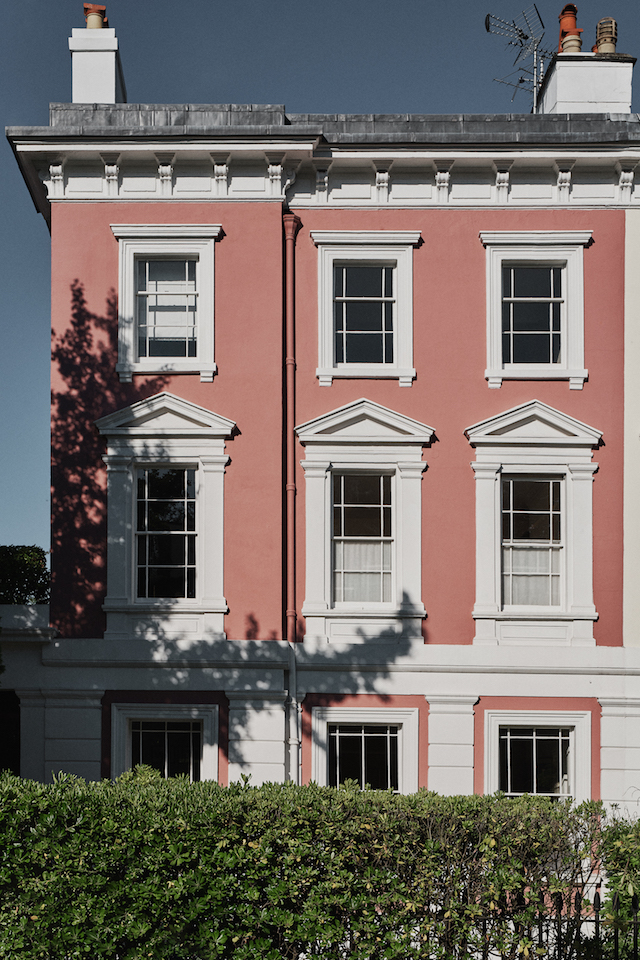 The spacious townhouse used for Hotel 1729 has been reimagined by fashion designer and former LOEWE creative director, Jonathan Anderson. The concept is inspired by Jean-François de Troy's The Oyster Lunch (1735), the first portrayal of champagne being opened and enjoyed in the history of art. The painting established an idea of how we might enjoy champagne; fervently and in high spirits, but also as a way to cherish the company of others and revel in a sense of pomp and ceremony. So Anderson has struck on the idea of 'etiquette', less as a limiting set of rules than as a nostalgic practice that shows a level of care over 'what we are eating and what we are eating from'.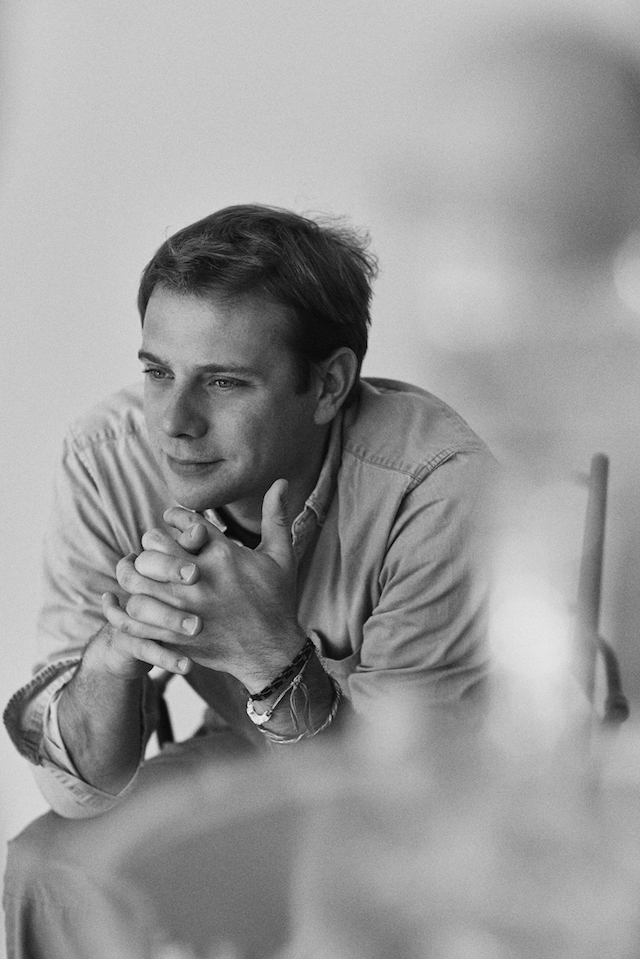 The dining table has been laid by Anderson to  include traditional 'Oriental' blue and white ceramic plates – at least six of different sizes for a long list of courses – and beautifully preserved antique champagne glasses, each one uniquely shaped and with its own story. The overall effect is a contemporary twist on the 18th century customs from a more openly opulent age. The menu served each evening is matched to Ruinart's cuvées and prepared by Luke Selby, National Chef of The Year 2017 who was head chef at Ollie Dabbous' HIDE and Dabbous restaurants.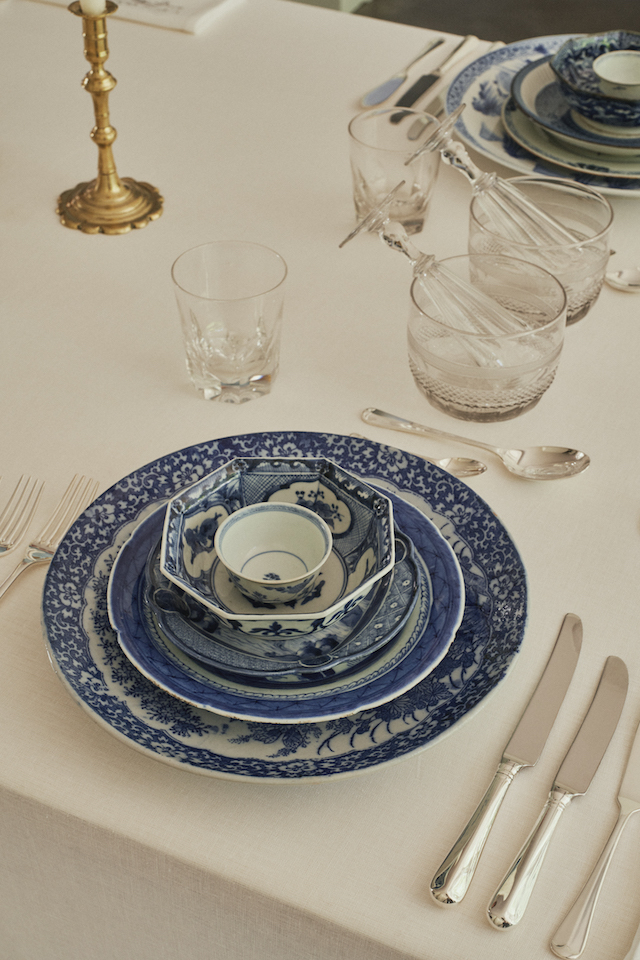 Every room of the hotel has been filled with historical objects, from Dutch Delftware plates against yellow walls in the entrance hall to two late 19th century Indonesian cloths that look intriguingly like Rothkos, a Henry VII oak cupboard and a 1970s minimalist Peter Nelson floor lamp. The bedroom is an elegant and relaxing space, and against its white walls there is a spotlight on a small 16th century portrait by the miniaturist Jean Clouet.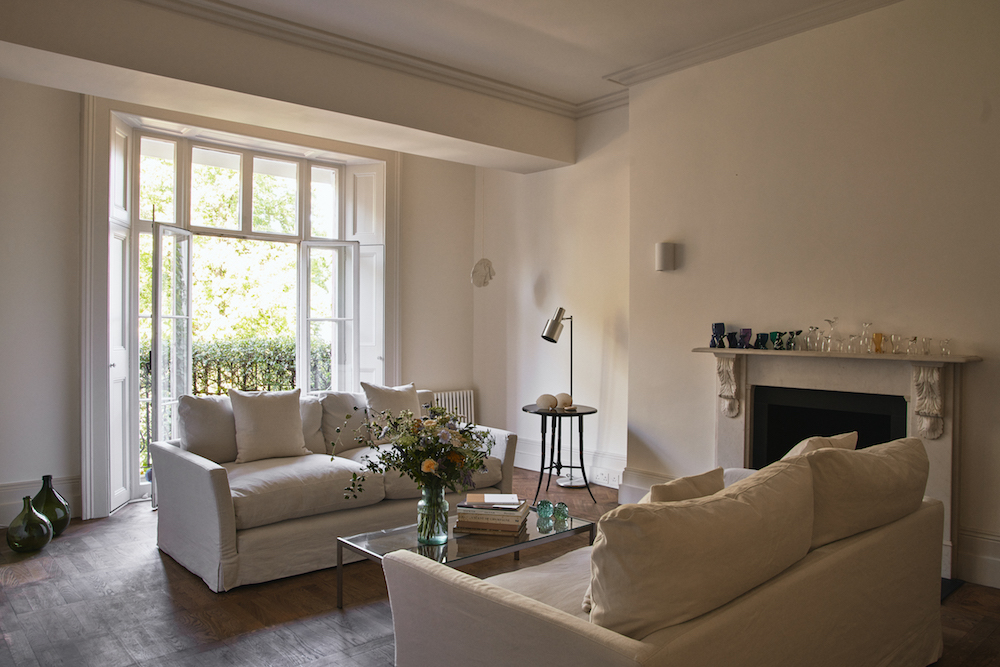 Throughout the hotel this same contrast of understated interiors with unusual art and design objects prompts us to stop and consider how the past entwines with the present and produces instances of timeless beauty.