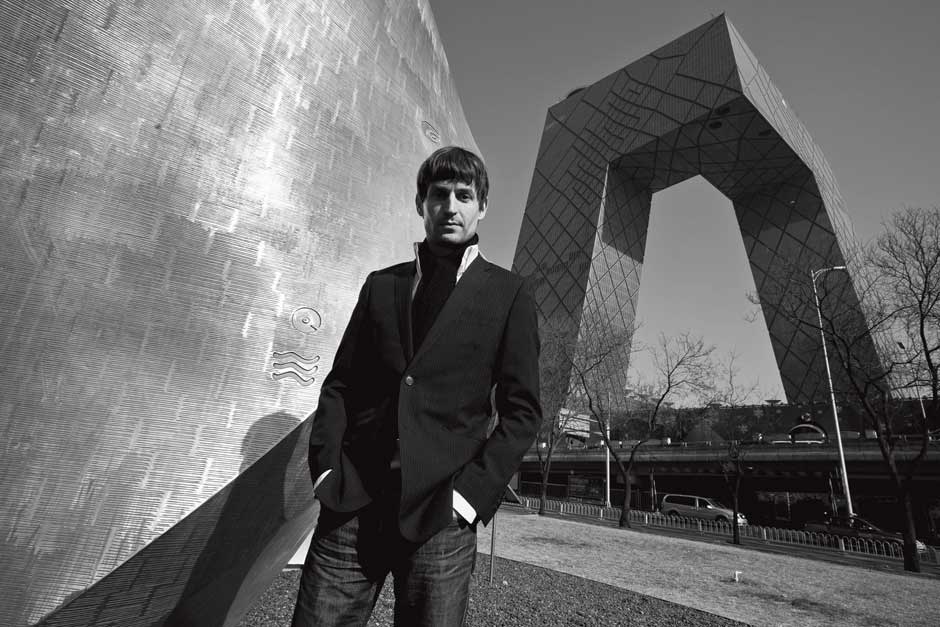 For its architect Ole Scheeren, one of China's most ambitious buildings has become a personal as well as a physical statement about a country on the brink of change. By Rory Olcayto
There is no other building in the world quite like the China Central Television Station in Beijing. The CCTV is the first truly post-9/11 high-rise, a kind of fly-through skyscraper in that it resembles a looping, Escher-type arch rather than a predictable soaring tower. Unlike in the West, it's a vulvic, rather than a phallic, symbol of China's growing power.Even more than the Herzog & de Meuron/Ai Wei Wei Bird's Nest Olympic stadium, the CCTV is the embodiment of a new China: it's a manifestation of the country's control of actual and virtual landscapes, where, everyday, 14,000 people report news and make programmes for the billions spread throughout the China mainland, Hong Kong and Taiwan.
In terms of its form and what it does, it is the most interesting and provocative building to be built anywhere in the world for decades. Nothing else – Zaha Hadid's wilfully indulgent Maxxi in Rome, SOM's Burj Khalifa in Dubai, David Chipperfield's sublime (but vacuous) Neues Museum in Berlin – comes close.
Ole Scheeren, the German architect who masterminded its building while he was a partner at the Office for Metropolitan Architecture (OMA), calls the CCTV a "historical milestone in China's development" and "unbuildable anywhere else", casually dismissing claims that it will strengthen state control. "There are so many potentials that could happen here," he explains, in the same cryptic fashion as his mentor and OMA founder Rem Koolhaas, "that the future is not entirely predictable. To bring that quantity and diversity of people together to engage with the production of media within a single looped structure – we cannot entirely predict the outcomes."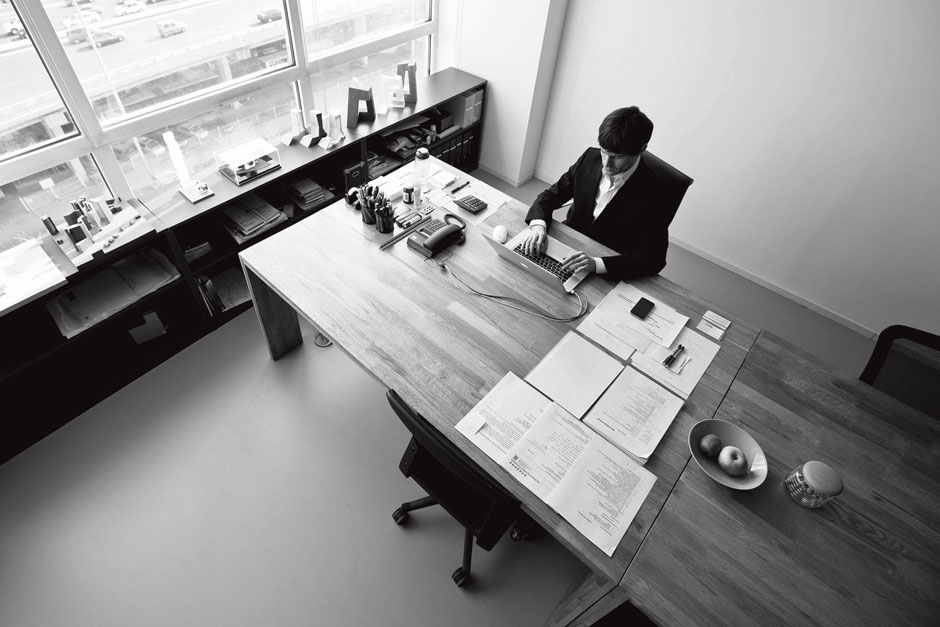 (Herzog & de Meuron made similar noises about the ethical dimension of the Bird's Nest three years ago; Daniel Libeskind is the only starchitect who flat-out refuses to build in China purely on ethical grounds.)
Still only 39 years old, Scheeren has spent 15 years with OMA and nearly a decade in China, and now runs his own studio there. Unconcerned with black and white readings of his adoptive homeland, he seeks instead to inspire a broader East-West debate. "The discourse is narrow and focused on too few issues. One side keeps insisting, the other is always defensive. These tensions have been exacerbated by the financial crisis in the West.The balance of power has shifted eastwards more quickly than anyone imagined, so there is a huge amount of anxiety and a huge amount of fear."
Furthermore, the Chinese state of mind is at odds with the can't-do culture and post-recession grief overtaking Europe and America, he thinks. "What kind of psychology exists and what is that psychology able to imagine or willing to do in order to achieve something? In China, there is a sense of the future. It doesn't matter if it's the construction worker living in the harshest of conditions or someone who is part of the new urban crowd. Everyone really has a sense of progress and feels the future will be much, much better." In architectural terms that translates into making very big and very tall buildings for many years to come. By 2012, 34 of the world's 100 tallest buildings will be in China, compared to just 18 in the US.
Scheeren, who has landed commissions for a tower in Kuala Lumpur; a vast mixed-use scheme in Chongqing; and, at the other end of the scale, a studio and gallery for a Beijing artist, returns to his idea of a new global dialogue. It's one that will mix earnest Asian psychologies with what Scheeren has described as Europe's "culture of hesitation". He says, "The prevailing model has been West to East – in terms of exporting anything superior – and while I'm sure that is still dominant, there is an emerging reversal of that direction." To this end, he has opened a satellite studio in London, "the most vibrant and international place in Europe".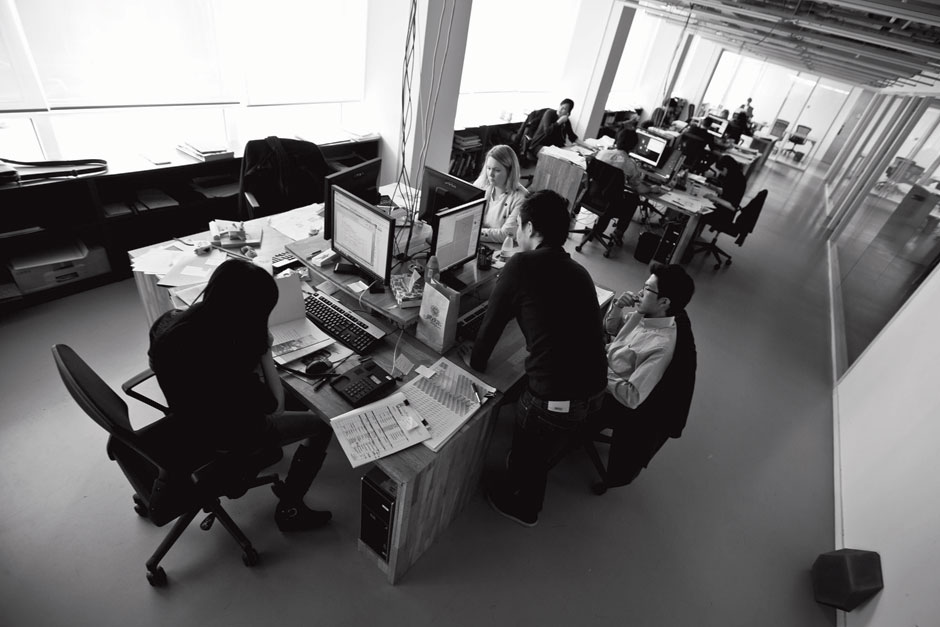 Scheeren is well placed to lead a reversal of East-West dynamics. For a start, he's much younger]than his aging rivals: Frank Gehry is in his eighties, Norman Foster is 75, Zaha Hadid, the next youngest, is 61 this year. If you Google Scheeren, you'll find zoom lens paparazzi snaps of him in shades, cotton shirt and jeans – there are in fact more photos of Scheeren than of the buildings he has designed – and his girlfriend,[the actress Maggie 'In the Mood for Love' Cheung. For a while now, the pair have been a fixture of the Asian tabloid press – with gossip, at least, there is no chasm for Scheeren to bridge: it is the one thing East and West unequivocally have in common.