The British musician talks to Betty Wood about crafting his debut album, which offers a new take on his trademark acoustic sound, and working with Boardwalk Empire actor Charlie Cox on the video for single 'Pale Sun Rose'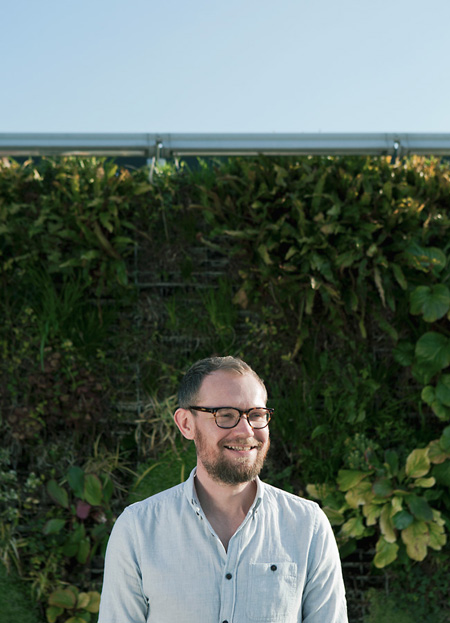 It's a beautiful March morning in Shepherd's Bush, where I'm meeting Matt Hegarty, aka Matthew and the Atlas, to talk about his new album, Other Rivers. Out in the UK from 14 April, it's his first release in over two years, and has been "30 years in the making" – Hegarty has revisited some of his earliest material to create his latest, a rich and melody driven body of songs that moves away from his traditionally guitar-based sound.
With two acclaimed EPs under his belt, released on Communion Records – known for its Americana and folk infused artist roster which includes Daughter, Edward Sharpe and The Magnetic Zeros, Ben Howard and Foy Vance – the British musician talks us through his debut album, produced by Kristofer Harris (Story Books) and Communion's own Kev Jones (Bear's Den).
Talk me through the journey making the album.
Other Rivers is the product of songs I've written over the course of the past six years. In many ways it's an accumulation [of everything that's gone before], but stylistically, it's changed from my earlier recordings. To The North and Kingdom of Your Own shared more of a folky, acoustic sound but I just felt I was stuck in a bit of a rut, using the same instruments – banjo and guitar. So, I spent a day with Kev Jones, who produced the record, looking at the songs, but using different instrumentation. We introduced things like synth bass lines, and I learnt how to use Logic, which is a computer music production system I'd never really learnt before – it gave me loads more options in terms of using different instruments.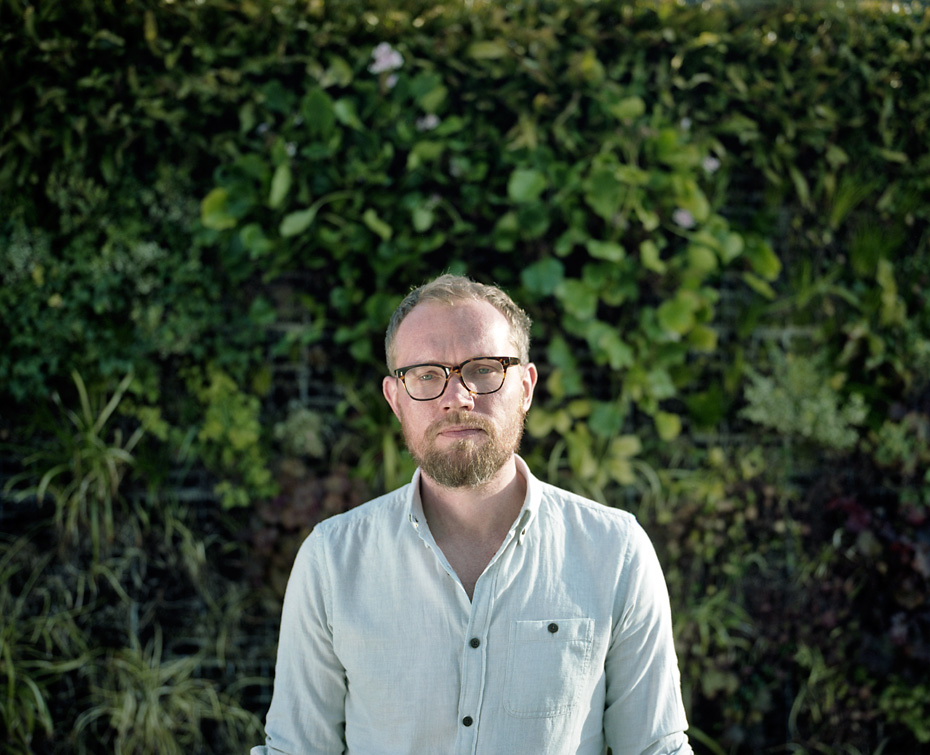 Did it come together quickly after that?
I had two months at home looking at all the songs I've written, from early songs to current stuff, working them all out with different instrument arrangements. We took those demos and used them as maps, recording sporadically because Kev and Kris were both on tour and doing shows. All in all it took about a year to make.
Were you worried about audience reaction to the shift in sound?
I was a little bit worried about the reaction of my more established audience because my older material is more acoustic. But it's been alright: the last few shows, we went out and played the album live and we've had a really good response from it. So the transition has been positive. [/one_half]Before becoming a professional musician, you were a landscape gardener. Those jobs seem worlds apart.
Yeah! I think it's a couple of years ago that I actually stopped doing landscaping, but I sporadically go back and do a bit of work now and again. It's good for thinking.
Does it work its way into your music? Listening to the new album, natural imagery seems to run through your lyrics.
I guess so. There's a lot of natural imagery in my lyrics. I enjoy that sort of stuff, that's why I wanted to be a landscape gardener for a while – I like being outside. I enjoy writing about it, and because I'm around it a lot I find it easier to write in those kind of terms. It can be a bit vague or metaphorical sometimes, but I enjoy writing like that.
The first single, 'Pale Sun Rose', features Charlie Cox of Boardwalk Empire fame as a fisherman who stumbles upon a beach castaway, who eventually steals his life. It's a fantastic video – how much input did you have into it?
It's different for everyone, but I have been fortunate to work with Neil Coxhill, who's an old mate. Neil and I sat down and talked about lyrics and themes within the song, and the whole album. I gave him some thoughts and ideas on what I was thinking and he went away and came up with a proper narrative and a concept.
'Pale Sun Rose' was made on quite a small budget, so we all chipped in and went down to the location and helped lug stuff around! I was the double in the video: when you see Charlie and you can see the other guy (but not his face), that's me! My film debut! I'm the body.
Neil is great at creating a narrative and directing, and it was great fun. The other people who helped were friends, and friends of my manager, Jamie. You know, it's nice to watch people that you know who are really good at their jobs being really creative. And to see Charlie at work as well, you know on set, was really inspiring. It took me aback.
When you penned 'Pale Sun Rose' did you know you had written a single? How does that work?
I definitely don't write in that way. I think you just write songs and you look at what you've got and might think 'that could be a single'. But I don't start out thinking I'm going to write a single. In terms of choosing the tracks, it's my decision but I get a lot of input from people I work with – I see it as a collaborative decision.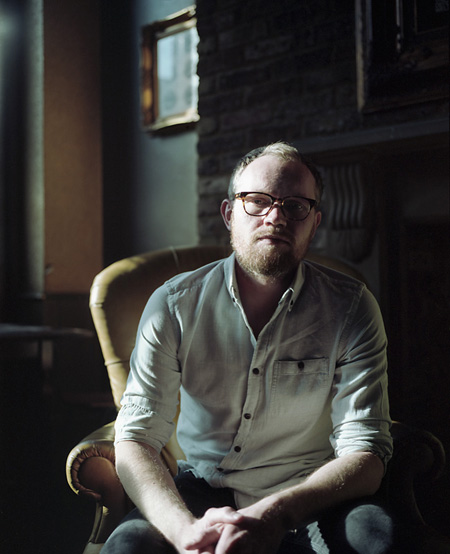 Going back to your tour, you're consistently praised for your live performances. Folk in particular has a pedigree of live performance – do you see yourself primarily as a live performer, or a studio act? Is there such thing as one or the other?
I think there probably is. I've never really enjoyed playing live that much, but I do enjoy it once I've done a few shows and been on the road for a while. But during the run up to it I don't really look forward to it…
Why is that?
I just don't think I'm naturally inclined to get up in front of people on stage, which is really stupid, and a weird thing for a musician to say… It's really scary. But after a few shows I always start to enjoy it.
I think probably the most fun I have is at my studio at home on my own, trying to create a song and creating the emotion around it.
Australian singer Matt Corby recorded vocals on your track 'Another Way': how did that relationship come about?
We first met on Portobello Road, when we did a gig together. We stayed in contact over the years, and sporadically see each other. Originally, 'Another Way' was written for a female vocalist in mind for the higher harmony, and we tried a few people but it wasn't sounding quite right. It was Kev who thought, there's one guy who could have the kind of range to pull that off, and it's Matt. I asked Matt and he came down and took it to this whole other level with his falsetto… He does this crescendo bit near the end and it really made the track…
Finally, how do you position your music in terms of your contemporaries, especially on the Communion label, which is typecast for its 'folky' artists?
I definitely feel like I'm part of the Communion family, but I don't ever put my music up next to and compare it in any way. I do think as a label there are threads, but they are definitely not the folk-label they were tagged as in their early days. Now, it's really diverse.
Matthew and the Atlas are on tour next month and Other Rivers is out UK wide from 14 April. For more information, click here: HERE