The documentary photographer on selecting characters for his new book, SKA, and the stories they had to tell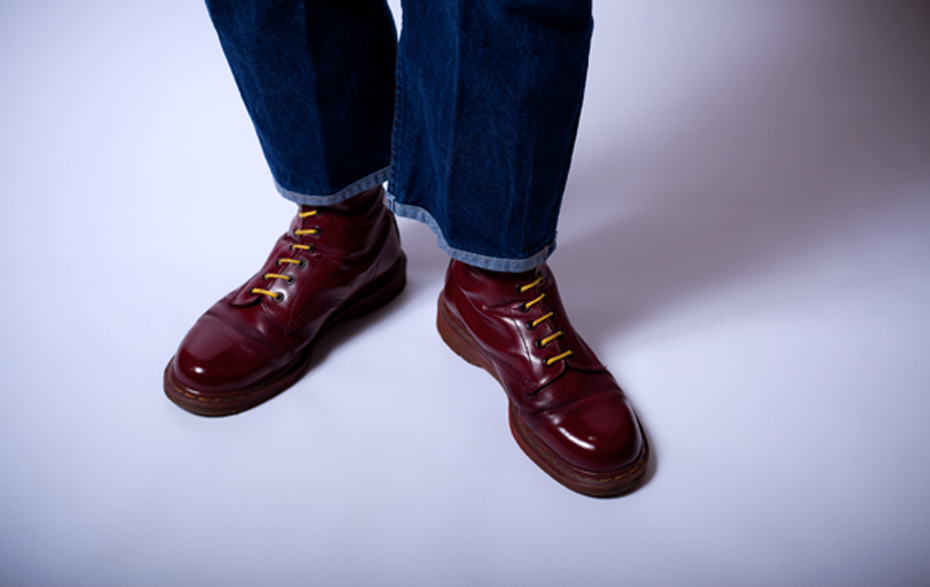 True and pure dedication is beautiful, whatever the subject is. It's only when it finds itself on the wrong side of obsession that such devotion can be unhealthy. But until then, people who firmly believe in a cause, live a specified lifestyle, focus a big part of their energy into furthering themselves and their interest should be looked upon with great respect. Man has always looked for a reason to exist, something greater than themselves to live by. What that is differs from person to person. In the case of the people in photographer Matthew Murray's images, it's a lifelong love for everything ska. As a music scene, ska was born in Jamaica in the 1950s and made its way through immigrants to Britain shortly afterwards. In the 70s, mainly with the help of 2-Tone, ska evolved to a fully fledged sub-culture, later on divided into the additional reggae and rocksteady styles.Existing alongside skinhead culture, there's a definitive aesthetic associated with ska; what you look like matters. The haircut, clothes and the brand of your scooter – all these things play a pivotal role alongside the music you listen to. Matthew Murray has long been interested in documenting the ska culture, resulting in an exhibition and now, a book. Published in October, SKA contains a series of portraits of hardcore ska fans, the kind of people who not only listen to the music but live the life."The selection process for the portraits was quite simple and involved me walking around the bar or club and looking at people," Murray says of the book. "In order to try and get my chosen sitter in front of the camera, I had a couple of minutes to pitch to them at the bar or on a dance floor. As soon as someone agreed to have their portrait taken, I'd walk them to the designated 'studio' I said nothing. I shot for maybe ten minutes saying very little so there was very little conversation. The longer the shoot went on the more uncomfortable the sitter became and as a consequence the stronger the portrait became." Here's a round up of a few of Murray's favourites, plus extracts from interviews with the sitters.
Bruce Hardy
As soon as saw Bruce I thought he looked visually striking, and completely authentic. I spoke to him for around five minutes and managed to talk him around to having his portrait taken. Bruce works as a Magnet driver, driving a 49-ton Caterpillar at a steel company in Middlesbrough.
Bruce explained that he'd been into ska since he was 15, he is now 46 and was influenced by his older brothers who were both skinheads. He loved the music and the fashion and began buying music that was ska-inspired, especially the 2-Tone genre, in the late 1970s. Bruce was the only sitter who came back to me during the evening and asked to have his portrait taken again as he "felt more comfortable" later on. I obliged, but didn't consider any of those shots because of that reason.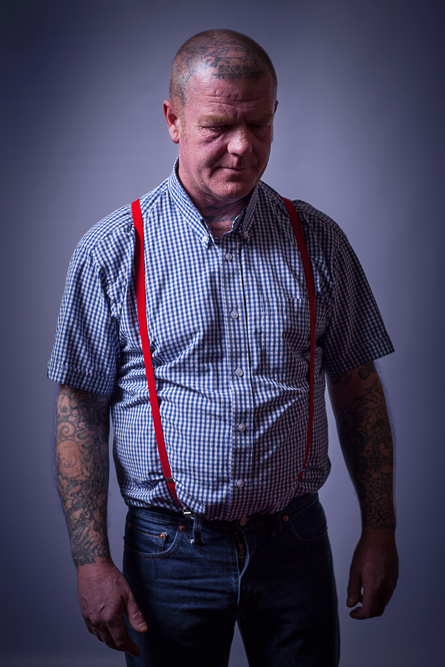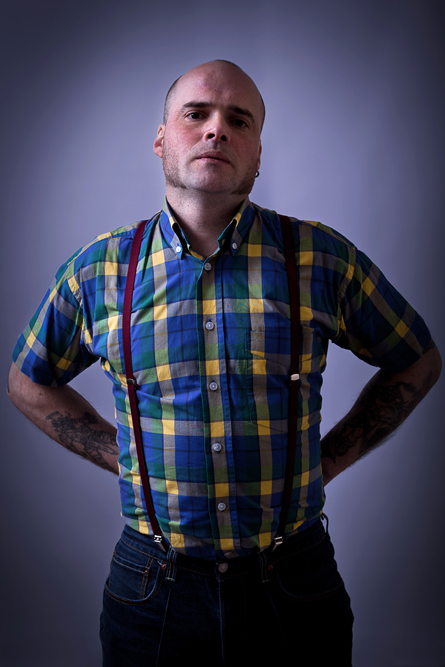 Hedge Baker
Hedge was one of the few people who asked me if he could have his portrait taken. We met at a Ska night called 'Pressure Drop' at the Moseley Arms pub in Birmingham. I had just photographed his son Jedd Baker and didn't know until after the event that they were father and son.
Hedge is a fabricator welder and he has been into ska from a very early age. His influence and interest in ska music and its fashion came from growing up and going to school in the 70s and 80s in such a multi-cultural city like Birmingham. Most bands of the day had either black or white members. Ska bands incorporated black and white in one band, hence the term 2-Tone. Young people could identify with this as their mates all came from different ethnic backgrounds.
"I got into skinhead at an early age as I had family members who were what you would call 'first wave', and hearing their stories of football and trouble, or both, influenced me. Birmingham still had skinheads throughout the 70s and were seen on most council estates," Hedge explained. "Then 2-Tone came along and I was charging round with every kid with shaven hair wearing boots and a Harrington. That was where ska started, when I was 16, I got on the old Youth Training Scheme, worked all week for £25 which enabled me to buy my own clothes and records, thus investing in the origins and influences of the 2-Tone bands and tunes which I loved. I bought my first scooter and was travelling to rallies all over, surrounding myself with all the things I was in to, like skinheads, scooters, music and beer. I always say once that pounding ska rhythm gets in it never goes away. I do try to get to as many ska/reggae nights as possible as well as scooter rallies and Oi! gigs as there is so much more to skinhead than just ska."
Jedd Baker
Jedd is 18 and studies music at college. He is one of the younger generation of people whose interest in ska extends further than just an appreciation of the ska genre. "I was brought up on ska music, fashion and I have been around the skinhead culture from a very early age. My dad and mam (also a skinhead), used to take me on scooter rallies when I was young," Jedd told me. His dad, Hedge, says: "Jedd, being himself, would not adopt the ska style at first. Instead he had a red Mohican and a leather jacket! Punk was his thing for many years then he went through a psychobilly stage at 15. He then bought a pair of 10 hole cherrys and that was that." His real love is Oi! where he plays lead guitar but he's also a member of Close Shave and also lead guitarist and vocalist in No Quarter.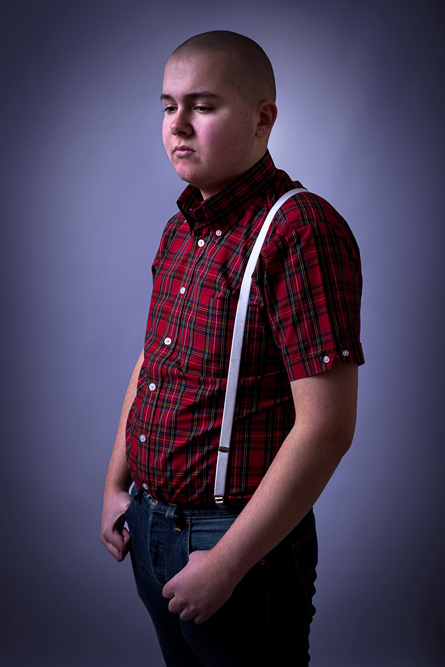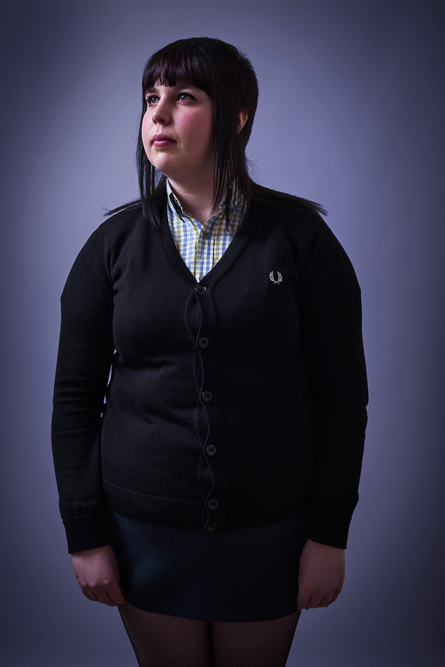 Beth Kane
Beth was one of the few young women I really wanted to photograph for the series. I thought she would photograph really well as, again, you could tell she's authentic. Her interest in ska wasn't whimsical.
"I first got into Northern Soul when in primary school by hearing it from my dad's car stereo," Beth says. "I refused to go up to secondary school without a parka for the winter. From there I started borrowing my dad's CDs and heavily got into both 2-Tone and punk. I went with my dad to lots of gigs all over the UK, and still do. I went to my first punk festival when I was 13 and I remember seeing Neville Staples from The Specials and Pauline Black from The Selecter. Noel Davis, the original guitarist from The Selecter also taught me guitar at my secondary school in Bilton – he was a great inspiration to me. I dressed punk until the age of 15, when my friend Bilston Dan from Wolverhampton introduced me to Old Ska, Skinhead Reggae, Rocksteady and Bluebeat.
I soon fell in love with it and started to dress skinhead because of this music. I also went to see Bad Manners perform at the Esquires in Bedford (2008) and that was really important to me as it almost confirmed I wanted to be a part of the skinhead culture. I got my hair cut as soon as I left school at the age of 15 and still have it to this day, I am now 20. What I like about the skinhead fashion is that I have a wide music taste and it's almost acceptable. When I was a punk and still into my Northern Soul it was kind of looked down on. I'm still a dedicated fan of punk and soul, but my favourite genre is ska." But Beth has also experienced negative feedback on her look: "I have had some trouble in the past with people assuming I am racist or a Nazi because of my haircut and how I dress. However it is mainly young people that do not understand the culture. I go through the lengthy process of explaining the roots of skinhead culture to them and most of the time they take back their comments. They simply misunderstood, which is no fault of their own, especially how a lot of the media wrongly represent skinheads. The older generation seem to like it as it takes them back to their youth."
Jack Mulhern
Jack is 21 and works as a demolition man, he was a real stand-out character to me, immaculately dressed, a real ambassador of the Ska genre. At 21 years of age, I was interested in what drew him into the ska scene when most people of his age generally look like they belong on Geordie Shore or are into social networking and popular culture. Jack is totally into the ska scene. "I got into ska through an old work colleague of mine, this led onto going to ska nights. This developed my passion for it and gave me an introduction to the style that I gradually incorporated into my own. I really love the ska music from the 60s, like Jackie Opel and Azie Lawrence for example."
On a previous meeting with Jack he told me how he gets quite a bit of stick from Nazi Skinheads about the way he looks and the fact that neither he or the other subjects share their same racist views.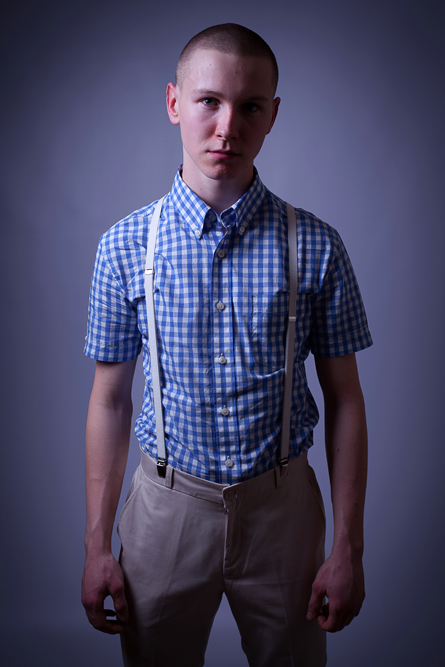 SKA by Matthew Murray will be published in October by Schilt Publishing. SKA will be the third title in Schilt Publishing's Grey Matters series – a platform for young and emerging photographers
Photography Matthew Murray