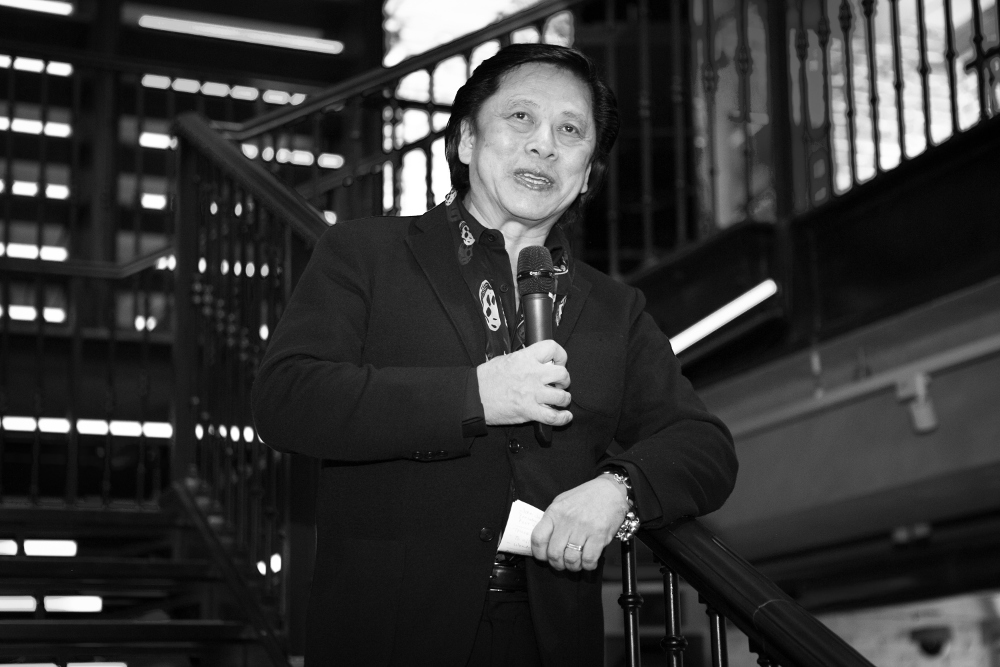 The former Wieden+Kennedy partner discusses his move from advertising to retail, and how Uniqlo's success is defined by attention to detail
At its best, fashion is a cultural snapshot of a time and place, and the clothes we wear are social signifiers, informing the surroundings as much about the emotional state of the wearer as the era we live in. It might sound a bit highbrow, and you might not be able to apply it to everyone you meet, but there's an undeniable connection between fashion and anthropology. Most designers recognise this, hence their never-ending obsession with sub-cultures and 'outsiders'. One man who really understands this is John C. Jay, Uniqlo's recently appointed president of global creative.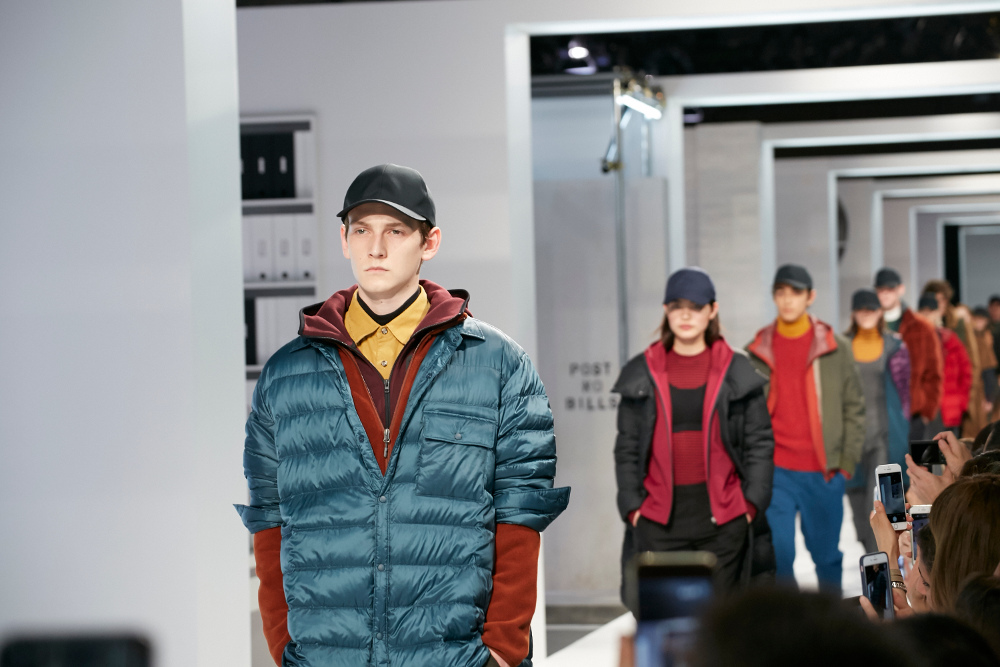 "Our products have to be thought of in the context of culture, society and people's lives," he tells me. "Inspiration comes from all those different things," he adds. And Jay should know. For 22 years, he was a partner and trustee at the famed advertising agency Wieden + Kennedy, where he had Uniqlo as a client in the late 1990s. Today, in his current role, that experience offers a unique insight and a rare 360-degree perspective for the Portland-based creative director.
"I wouldn't be here today if I didn't have that experience in the beginning," he explains, from a top-floor suite at Uniqlo's Midtown HQ in Tokyo. "Fortunately, for me and Wieden + Kennedy, those early stages of creating the brand was a major phenomenon and gave us huge credibility. Then we separated for 10–15 years and lo and behold here we are."
Uniqlo eventually moved on from Wieden + Kennedy, but only after the agency – under Jay's creative stewardship – launched Uniqlo's famous Fleece campaign in 1999. There was clearly a connection between Jay and Tadashi Yanai, Uniqlo's founder and CEO, who, in 2014, decided to invent a new creative role within the company to entice Jay.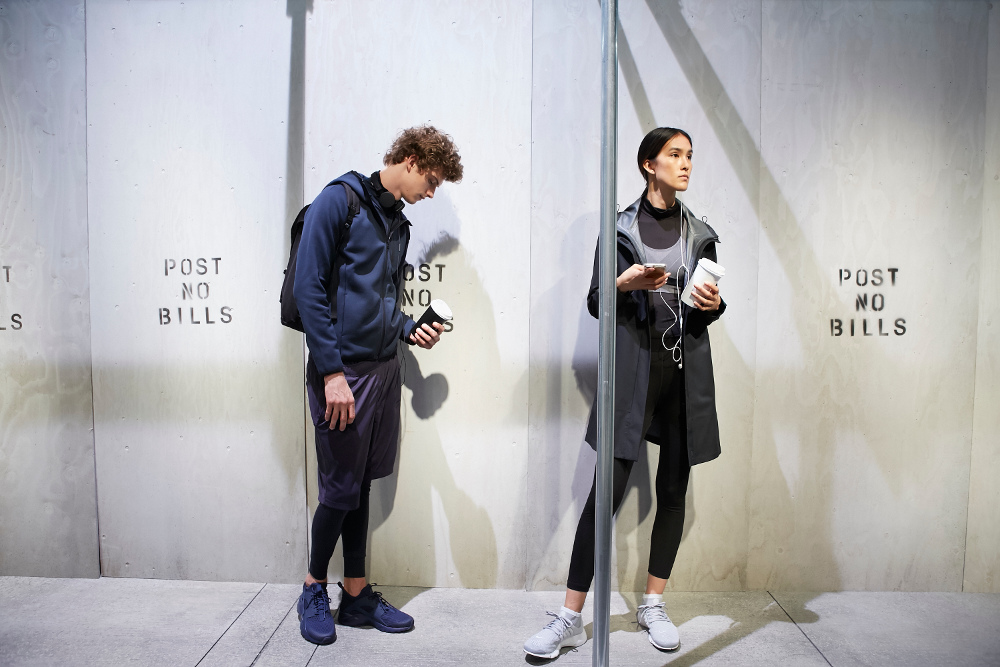 As Mr. Yanai's 'fast retailing' empire stretches far beyond Uniqlo, Jay's brief also includes brands like Helmut Lang and Theory. "There's no doubt that the 900 pound gorilla in the room is Uniqlo and that's where I need to focus my time. But I'm beginning to, after a year and a half, insert myself into the brands in Paris and New York. You always want to be able to touch as many mediums as possible," he says. "When I was in the advertising business, I had this great thirst for architecture, interiors and product development. But I would only be invited to do those things if the client allowed me to do that. So now I have all of that in front of me, as I'm the client."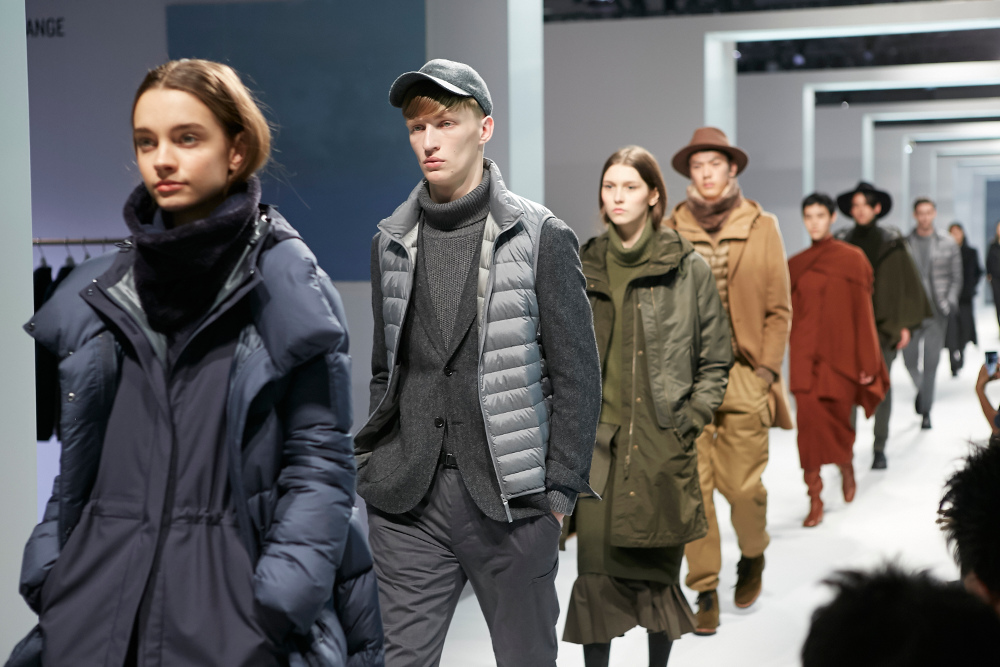 Jay thrives on having a range of tasks and responsibilities. Even during his time at Wieden + Kennedy he ran his own studio, GX, alongside his day-to-day job. "I also wrote the foreword to Hiroshi Fujiwara's retrospective book, a text in Masamichi Katayama's 'Wonderwall' and an essay in Muji's 40th anniversary book," he says. "These are great outlets for me as I need to know more about these cultures, and have to immerse myself in them, in order to write the pieces – and that's what I get in return." Perhaps that's why retail suits Jay; in his current role he's essentially helping to curate not only Uniqlo's message, but also the content of its stores.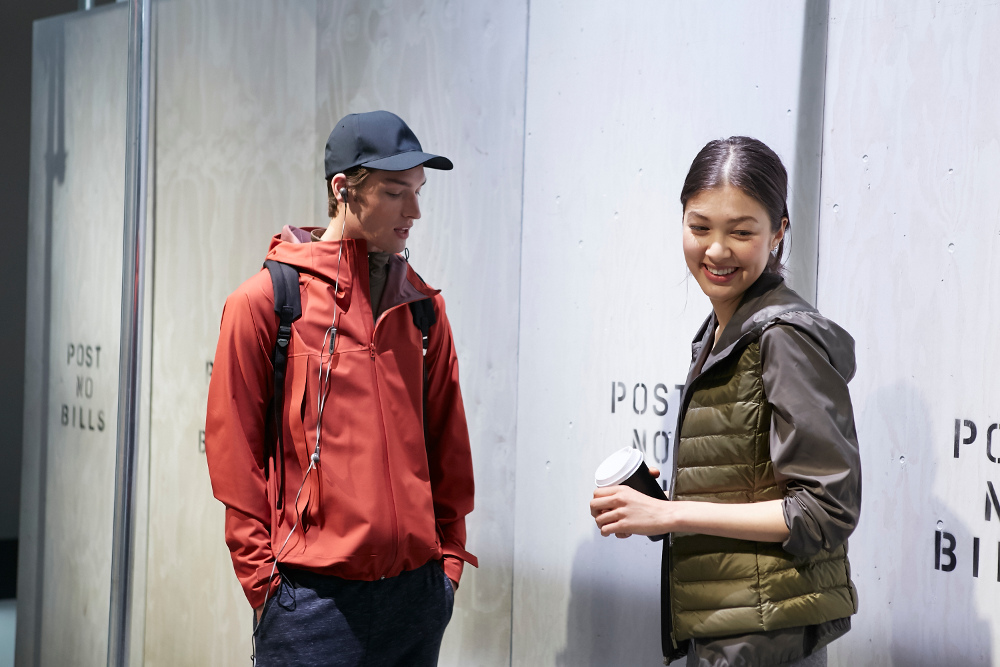 He shows an acute awareness that in retail, the product must come before the image. Uniqlo might qualify as high street, but Jay is adamant that quality is still key. "For us it's about constant improvement: every single person involved in the product," he says. "From the pant guy, the knit guy, the woman in charge of T-shirts, etc – it's their job to constantly improve and develop."
Jay noticed this as far back as the late'90s when he was at Wieden + Kennedy. Today, he suggests that that attention to detail remains the foundation for Uniqlo. " That's our ethos, absolutely, it's why we exist. Earlier on, a guy who bought a navy blue Shetland sweater last summer asked me what the improvement was for this season." John Jay pauses momentarily, for effect, ever the showman. "Well, the thread is 40 per cent silk on the label, so it's not going to scratch your neck. Sometimes it may be a huge technology like Heat Tech that fundamentally changes a category or it could be a simple thing, like what Christophe Lemaire did by moving the shirt pockets down an inch."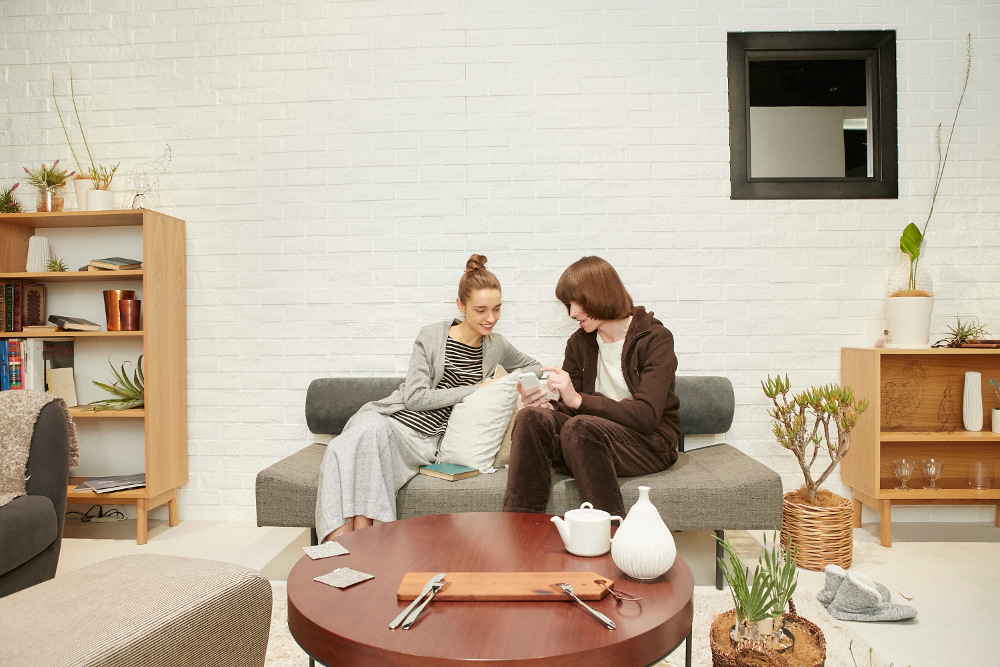 At least in Britain, Uniqlo sits in the middle of the High Street , somewhere in-between the affordable luxury of Whistles and the fast fashion of New Look. However, unlike many would-be competitors, Uniqlo manages to authoritatively trade both 'trendy' and 'alternative' goods at the same time.
"The value system of today is radically different than that of the previous generations. While those values may seem fairly new, they are quickly catching up," he says. " The issue is being able to bring the best possible quality to your audience." But what about the age-old idea that you need to manufacture in Italy or France – not China or Bangladesh – to ensure quality? John Jay sits up straight cuts this argument down to size: "Where do you think your iPhone is made?"