To celebrate the launch of their new LunarEpic Flyknit trainer, PORT teams up with Nike to present a new short film inspired by the motivation and dedication of the lead coach of the Nike+ Run Club in London and founder of TrackMafia, Cory Wharton-Malcolm
Running is the simplest and yet, perhaps, the most difficult form of exercise. When it's just you on the road, alone, how far, how long and how hard you run depends entirely on yourself and your ability to push, to keep going, to keep mind over body, and keep running.
It's this moment of motivation, of pushing oneself, that provided the inspiration for Nike's innovative new running shoe, the LunarEpic Flyknit. Borrowing the ankle collar from the Mercurial football boot, already championed by the likes of Cristiano Ronadlo and Zlatan Ibrahimovic, and integrating their light and strong flyknit technology, at once flexible and supportive, the LunarEpic is designed to make running feel as natural and effortless as possible – all to help the wearer feel they can push themselves further, to keep running.
For Cory Wharton-Malcolm, who started running ten years ago and is now lead coach of the Nike+ Run Club in London, it was this self-motivation that led him to work his way up to running his first marathon. Now with over ten marathons and 25 half marathons to his name, he shares his techniques and what keeps him running in this short film, directed by David Ryle.
Below, Wharton-Malcolm spoke to PORT about why he started running, his work encouraging more people to run and whether he will ever stop running.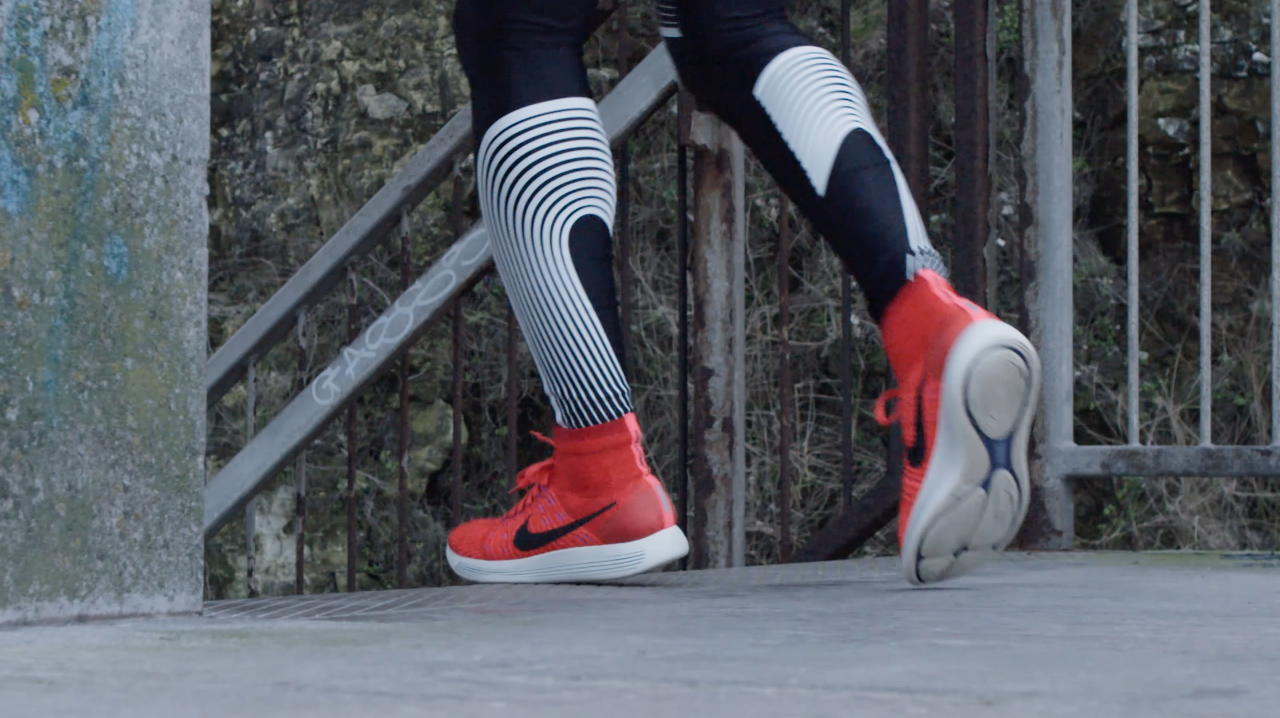 Why did you start running?
I went to see a friend run the London Marathon in 2006. I was inspired and wanted to run it the following year but, at the time, I didn't run, was overweight and incredibly unfit. Slowly but surely, though, I ran further and further, lamppost by lamppost, road by road, and then finally block by block. Eventually I managed a 5k, then 10k, then a half and finally my first marathon, a year later.
What motivates you when you run?
The people around me, my city, being a better version of myself and, weirdly, that feeling I get when I'm running on the edge yet I'm in control of my body and know exactly what it's doing.
I keep running because if I stopped I'd miss that feeling I get when I move. I'd miss my lifestyle, my friends, my travels and, most importantly, I'd miss the sound of my breathing being completely in tune with everything else.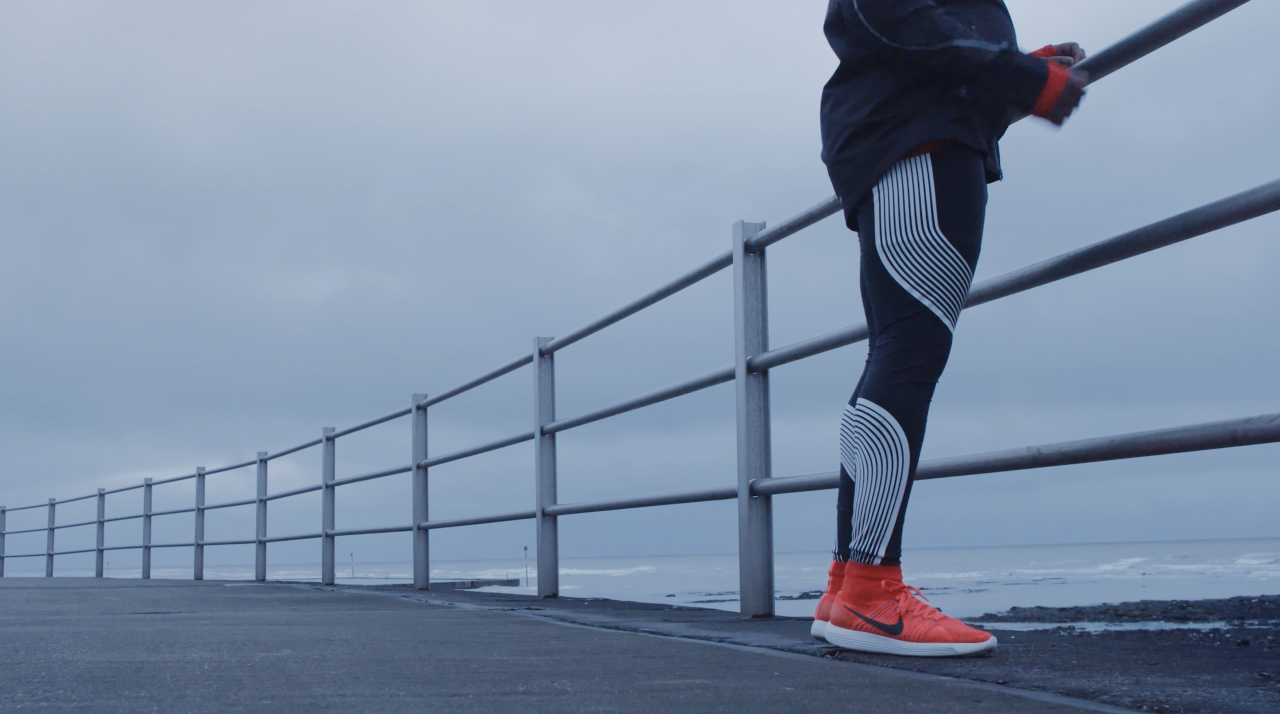 Can you talk a little about TrackMafia and your involvement with it?
I founded TrackMafia with two friends. Our aim is to revolutionise the way that track is viewed by ordinary people. Based at Paddington Recreation Ground, we meet every Thursday to offer knowledgable advice on running technique, strength, conditioning, nutrition, apparel, races, footwear and facilities.
With our experienced coaches we aim to change the mindset of those that believe that track is a place where only elite athletes run when, in fact, the track is perfect place for runners of all abilities to build both their confidence and consistency.
Can you ever see a time when you would stop running?
Realistically, no. I see people still running marathons in their 80s and 90s. Why would I be any different?
Cory Wharton-Malcolm is a lead coach with the Nike+ Run Club, editor of the running magazine The Black Print and runs bespoke fitness sessions
Director David Ryle
Art Direction and Production StudioMM
Director of Photography Jorge Luis Dieguez
DIT James Goldsmith
Sound Recordist Lewis McCarthy
Stylist Laurie Lederman
Colourist Jack McGinity
Editor Ben Boullier
Original Music Jean-Gabriel Becker