The blog founder talks to David Hellqvist about how his hobby grew into a worldwide publishing empire for both digital and print media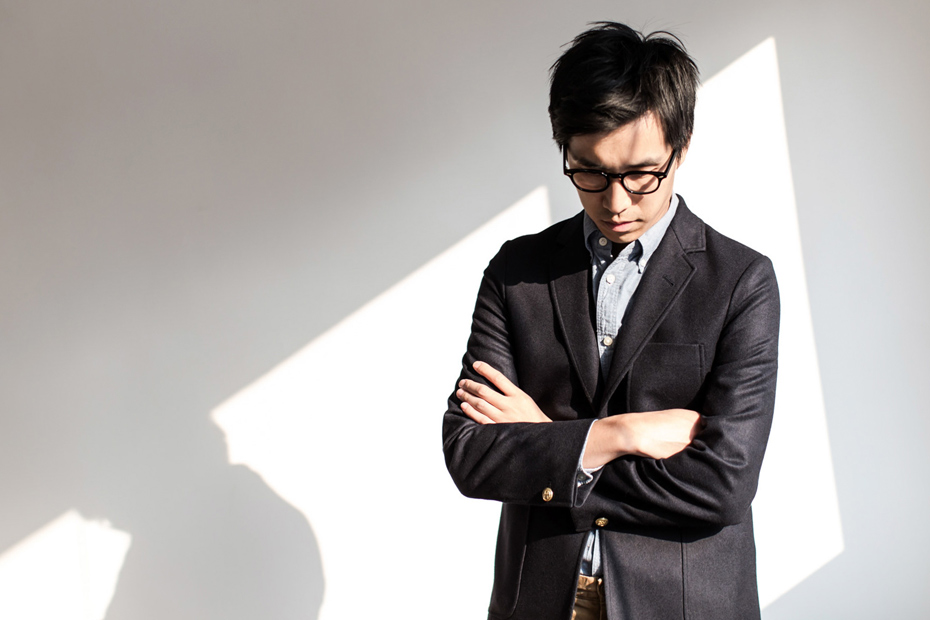 Words David Hellqvist
Photography Silas Lee
In a day and age where media organisations struggle to make ends meet as the advertising pools dwindle, and with the collective print press looking towards 'the internet' as some sort of confused solution to all their problems, it's refreshing to encounter titles that buck the trend and editors that follow their own vision, often against the advice of fellow industry insiders. A recent example of said phenomena is Hypebeast founder Kevin Ma. Launched in 2005 in Hong Kong as a footwear-orientated blog, Hypebeast is today a fully fledged publishing empire with 40 staff members working on a blog with 2.45 million uniques per month, an online store, a quarterly print magazine and a creative agency.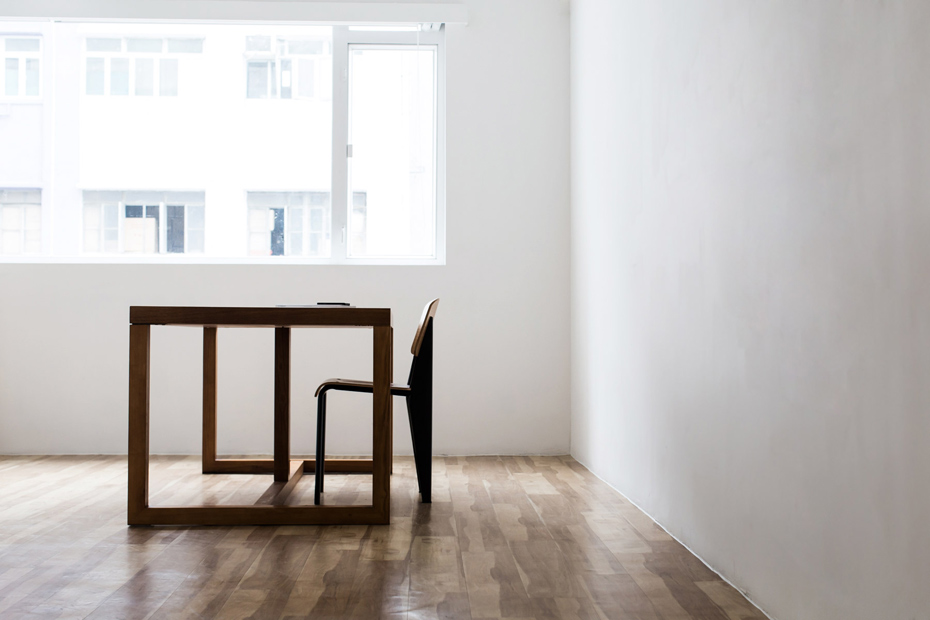 And like many other success stories, the Hypebeast project has gained its momentum through trial and error: "I have no connection to print other than my love of magazines when I was growing up, and always wanting to do our my own one day", Kevin says from his Hong Kong office. "It was a challenge because we really had no experience but it was well worth it because we're pretty happy with the results." The magazine works due to the readership and fan base Hypebeast has built up through the blog over the years.
Ask anyone who's remotely interested in trainers and streetwear where they get their daily updates from and Hypebeast will be the first of just a few blogs mentioned. There are only two or three other names in the same league, and Hypebeast is the one most brands and PRs want to be affiliated with. "In the beginning, I never thought Hypebeast would become anything as it was just a part-time hobby but somehow traffic grew and six months later we had 10,000 users coming to the site every day. It was pretty amazing how many people wanted to check out the same things I did!" But Kevin is still humble and hungry: "I never consider Hypebeast 'big'… not even now as I'm always trying to grow it. But I guess the day I quit my full-time job to pursue Hypebeast as a career was a turning point for me."
"I never consider Hypebeast 'big'… but I guess the day I quit my full-time job to pursue Hypebeast as a career was a turning point for me"
The secret behind Hypebeast's success can partly be found in its name. "The origins of the name came from fashion forums where you would call someone a 'Hypebeast' if they bought into the hype without thinking about that individuals really liked the product themselves. I found this amusing so I decided to use the name for the website," he explains. The blog concept is based on people obsessing. It's about products, it's about wanting the new releases and wanting – needing even – to know when and where they will launch. It's about being 'in the know'.
"I grew up with computers and the Internet. During my university years in Vancouver, Canada, I would buy these imported Japanese magazines that talked about the latest fashion items and trends. I thought it was amazing what was happening on the other side of the world so I decided to catalogue this information into a blog format. That's how it all started." Never, it seems, underestimate people's thirst for trainer news and fashion updates.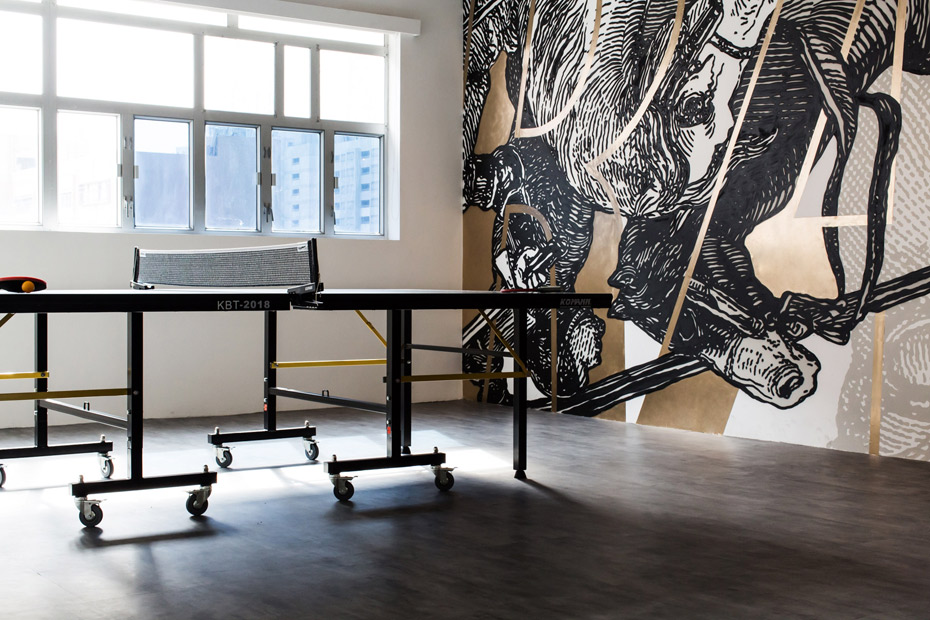 Today, Hypebeast covers a mixture of trainers, streetwear, fashion, music and gadgets (watches, cars, phones etc) – basically anything that can be described as 'desirable luxury'. But it all began with trainers. So are they the ultimate Hypebeast item? "Yes, I would say so. Footwear for us is always the core and probably will always be the core. It always comes back to the shoes, sometimes in the form of trainers, sometimes boots and sometimes more causal shoes." Where women have the 'it' bag, men obsess over trainers. It's somehow a legitimate sartorial hobby.
Of course women are also drawn to shoes, but the difference between a trainer and a pair of heels can be spelt 'limited edition'. The big brands re-release old styles, change colour ways and bring in guest collaborators to feed the beast from their end. And it works – there will always be sneakerheads willing to queue over-night to secure a pair. Hypebeast is a forum and platform – a temple if you like – for this kind of dedication, it's where people come to worship. And, to a certain degree, Kevin lives the life he preaches. "For the past eight years, I have on a daily basis – Monday to Sunday – looked at my RSS feed and checked all the hundreds of sites in my bookmarks. This is very important for me, becoming almost like a daily ritual. I feel if I ever stopped doing this, I would be disconnected from what's going on in the world. I assume it's like training for a sport; if you ever stop, you're going to be out of shape." The difference between Hypebeast the blog and Hypebeast the magazine is palpable though. Mainly because you can't run a magazine the way the Hypebeast blog is edited. The blog picks up news bulletins from brands and re-writes them for the blog within minutes, it aggregates content from other sites and tweaks it to suit the blog's agenda and readership… it's all about being instantaneous. The minute it's been published it's old news – on to the next one. The lifespan of a Hypebeast post – and the ones from all the other, similar blogs – is no more than a few hours. Like a newspaper site, it's about breaking a story and moving on.
It's all very different from fashion magazines, which Kevin Ma found out when the first Hypebeast Magazine issue appeared in June 2012. The magazine is different on every single account, except its fundamental choice of topics and subjects. "The print magazine is a place where quality matter, not quantity. We have always loved print and always wanted to do something in the print world but never had the time nor resources to do it," Kevin explains. "Now that we have a great team on board, we are able to dive into that realm and create something that we feel can be tangible and timeless for our readers to enjoy."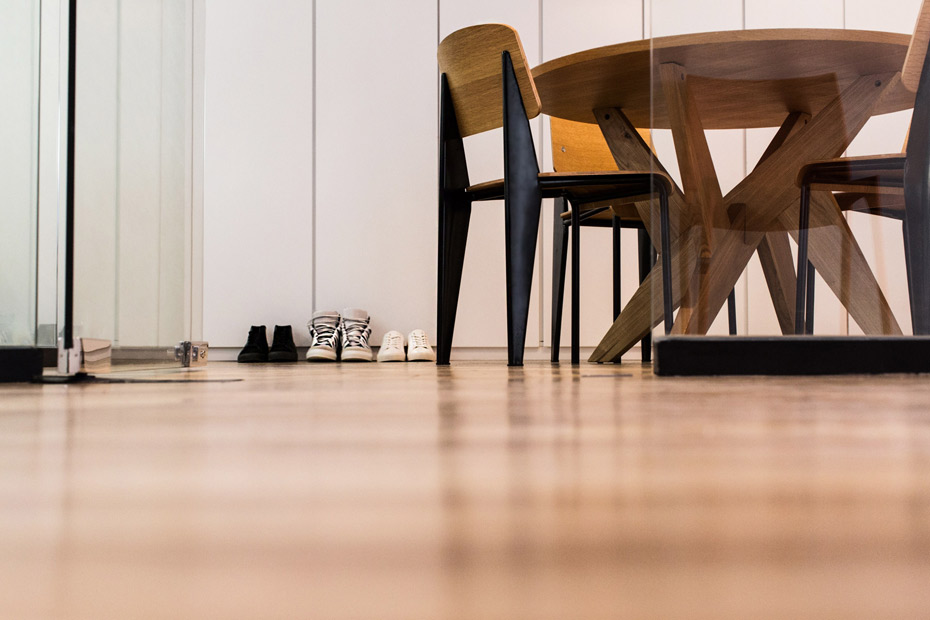 What makes Hypebeast, and other blog/magazine titles like High Snobiety, unique is that they have identified a gap in the market. Early on, Kevin – probably based on his own preferences – realised that most people don't just buy streetwear, and few customers solely shop high-end fashion. The truth is that most of us mix and match in a healthy way. Just wearing visvim or Stussy is as unappealing as constantly being dressed top to toe in Givenchy or Dries Van Noten. But streetwear and high-end fashion both have snobbish tendencies. For many years the connection was not made; they were seen as polar opposites. "Traditionally, streetwear and high-end fashion did not mix. It was due to the politics of the industry, or that the two groups just didn't really see any areas where there were crossovers. However, I feel this is changing."
Partly this is because there's a new generation of designers heading up the top end luxury houses – they are now run by a generation that actually grew up on the street and not, as it were, a catwalk: "Yes, and so naturally their collections are going to be inspired by what they grew up with. And vice versa as well," Kevin agrees. "Streetwear designers are taking hints from high fashion brands for their own collections. It's a very interesting time and this I feel will continue to merge together." The first ever Hypebeast issue had Belgian designer and Dior Homme head-honcho Kris Van Assche on the cover, the second featured a Maison Martin Margiela-masked model. Number three was covered in A Bathing Ape camouflage, while the fourth one was dedicated to Saint Laurent's Hedi Slimane. The latest one, out last month, was plastered with Supreme logos – talk about merging the two categories.
The features and shoots fuse the two different styles, intertwining luxury fashion with luxury streetwear. And that's basically the point right there; many of these contemporary 'street' brands are just about as luxe these days as any ancient Parisian design house… the quality, craftsmanship, attention to detail, premium fabrics – they're as vital for White Mountaineering as they are to Balenciaga. The trick is to never close any doors, never all victim to close-minded snobbism: "We never cater Hypebeast for any market. We would write articles about whatever sparks our interest. However, I do see that taste differs from region to region. Everyone loves products, but at the end of the day it's what type of products appeal to which crowd that matters," Kevin says.
Around the same time as Hypebeast launched its print magazine, Kevin also took the unusual step of opening up a web shop. Today, with the likes of Mr Porter and Matches, editorialised online stores are no longer rare, but Hypebeast differs as it's a blog cum print magazine that also ventured into retail. It's a clever move especially when, as mentioned, the traditional magazine model struggles to stay profitable: why not sell some of the brands you already cover? It might make sense now but that's not to say it was an easy decision at the time. "We really debated the idea in the beginning because while it made a ton of sense to offer people access to the product we talk about on a daily basis, how would that affect our editorial standard? We came to the conclusion that it wouldn't because we wouldn't post anything we don't believe in anyway, whether it came from other stores or our own online shop."
Kevin's point makes sense, but even though, for example, Vogue could easily have got away with opening up a store 20 years ago, he doesn't think it applies to all magazines. "It wouldn't necessarily work. Our site focuses on product so it made sense for us to try it. However, not all magazines have product ties so it might not be a good fit for everyone."
"Streetwear designers are taking hints from high fashion brands for their own collections. It's a very interesting time and this I feel will continue to merge together"
Seasoned industry observers are likely to view a blog that all of a sudden launch a print magazine and a web store sceptically. The competition is already fierce and you have to question the motives, need and purpose of such a venture. But for Kevin it all makes sense, he knows who the reader and customer is: "Obviously, people who follow Hypebeast would be interested in reading the magazine but I hope people outside the Hypebeast realm are able to pick it up and read the stories we present. My goal is to educate people and tell them that there's amazing things happening around the world. It doesn't have to pertain to fashion, people can also learn about what's happening in different cultures as well." So far he's been able to deliver on that, and it will be interesting to see what the future holds for Kevin Ma and his Hypebeast machine.