John Pawson is a rebuke to the stereotype of minimalist architecture as icy and joyless. Now, at last, Britain might be warming to his work. We meet the architectural designer as he completes a spectacular home for London's new Design Museum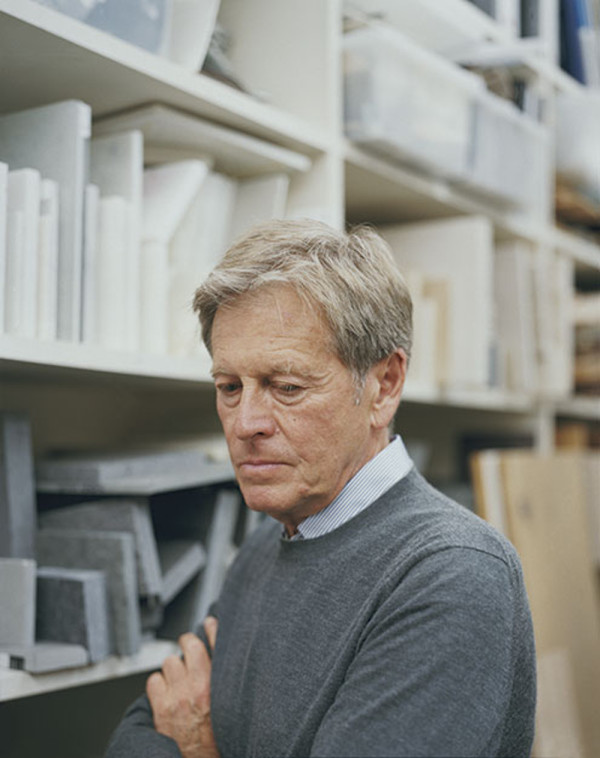 It's a hot summer's day in London, and the ground floor of John Pawson's office in King's Cross is ablaze with light. But the man himself keeps his desk downstairs, below street level.
"I let the others look out of the window," he says cheerily. "I prefer to look at the blank wall."
'Perfect!' I think. He has said something 'minimalist' before I have even had time to get out my notebook or recorder. This is John Pawson, you see – there are rules. Pawson is not Britain's most famous architectural designer. However, he is its most famous minimalist architectural designer; indeed, famous for being minimalist.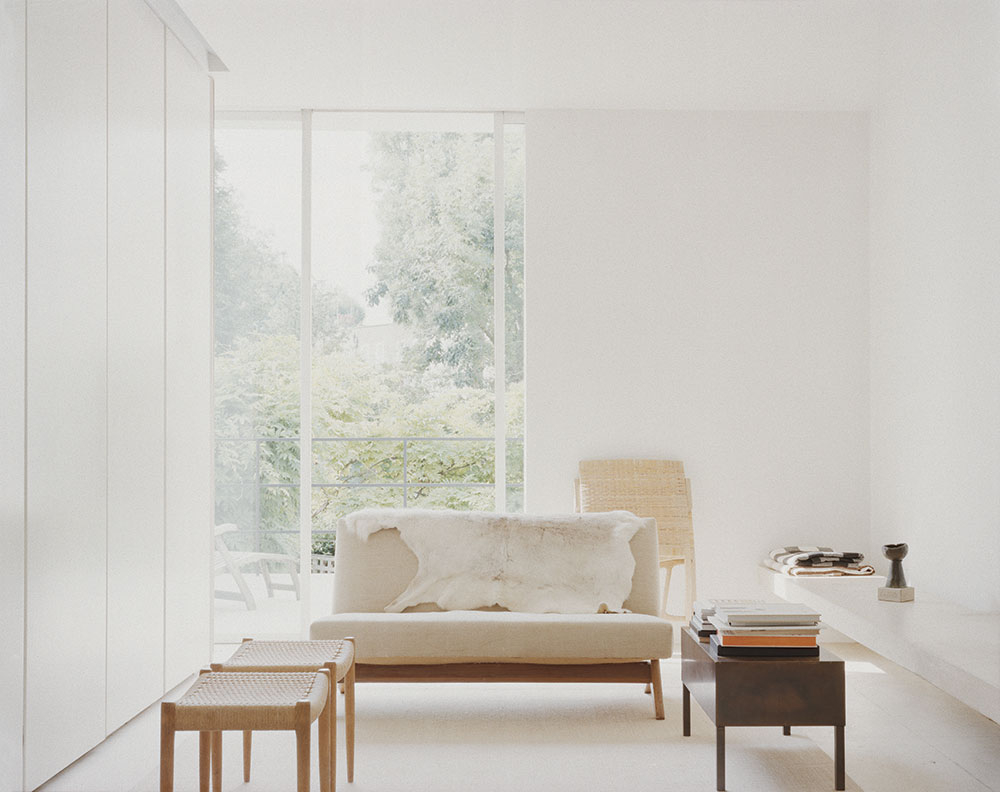 Interviews with him fall into a pattern. The author must feign trepidation, and ham up the expectation of Pawson being a chilly zealot, ready to pass judgement on their dress, their home, their timekeeping, because that's what minimalists are like, right? This is a man who, according to legend, was thought to be a bit on the austere side by Cistercian monks. And then – surprise! – he turns out to be pleasant and un-supervillain-like.
"It always comes as a shock to me. People say to me 'What's the worst building that you know?'," Pawson says when asked if this ever becomes tiresome. "I'm not interested in the negative. And how other people live, I just find fascinating. People expect a shaved head, wearing black…" Neither of which is true of Pawson, who repeatedly has to blow a stray lock of fair hair out of his eyes, and who is wearing a white shirt, open at the neck.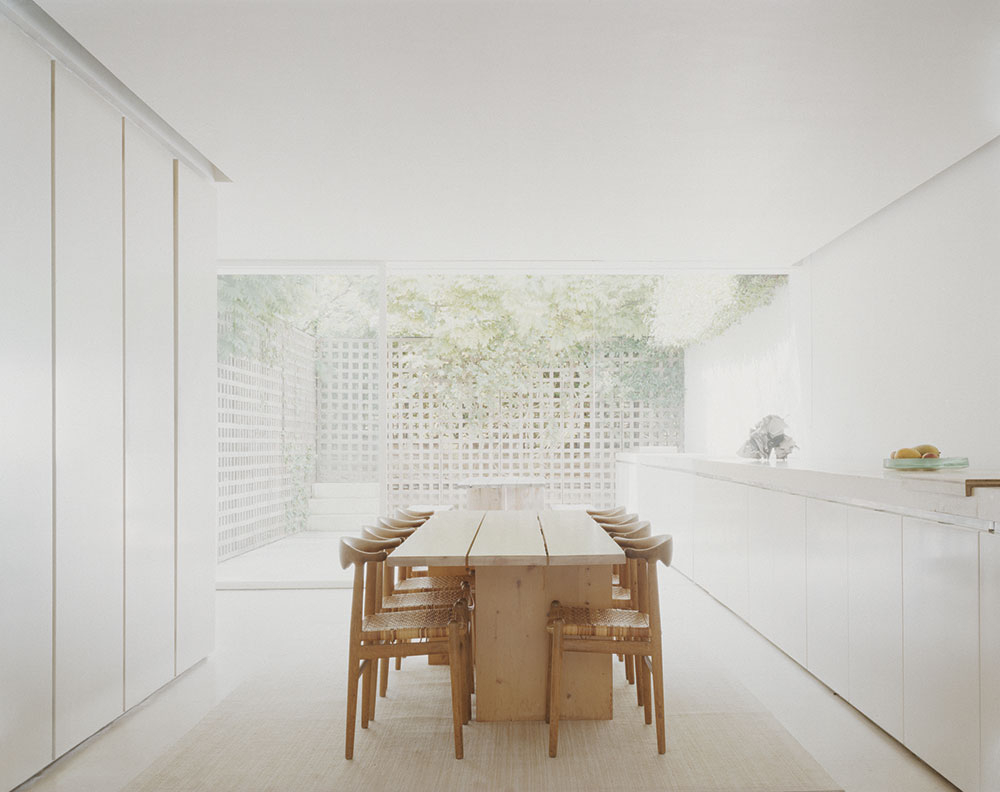 Within architecture, where the minimalist mystique doesn't have the same force, Pawson has a reputation for affability and charm, and he doesn't disappoint: he's easy-going, reflexively self-deprecating and drily witty, despite being horribly jet-lagged after a nightmare flight from Hokkaido in Japan. On the day of his departure, a typhoon hit, and he was stuck on the tarmac for six hours as the plane shook in the wind.
"Luckily for me they very kindly served drinks while we were waiting," Pawson says. Considering the circumstances, serving drinks sounds like a given – it's typical of Pawson's graciousness to describe the act as "very kind". 
Pawson was in Hokkaido for a job – a resort hotel. His 35-year career has always involved an element of jet-setting: his big breaks were designing the Cathay Pacific business class lounge at Norman Foster's Chek Lap Kok airport in Hong Kong in 1998, and designing Calvin Klein's flagship store in New York. But lately, the projects have been getting bigger. This includes his highest-profile work to date: the transformation of the former Commonwealth Institute in London's Holland Park into a new home for the Design Museum. On a smaller scale, he is adapting a farmhouse in the Cotswolds into a new home for himself – an unusually significant job, as it was homes for himself, friends and family that founded his reputation. This is not yet on site, which he describes as "a sore point". "It's obviously taking much longer than any of our other projects, he says. "I can't make my mind up." The Design Museum is, by contrast, on the cusp of completion.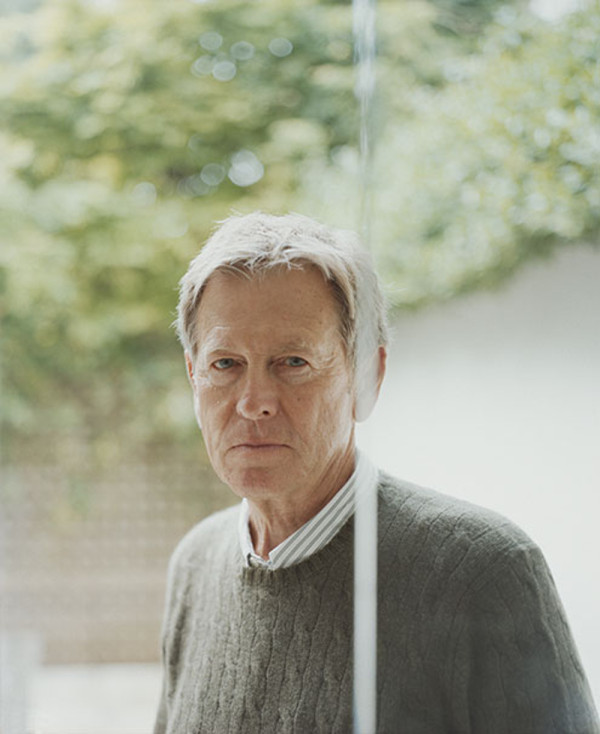 Designed by Scottish firm RMJM and completed in 1962, the Commonwealth Institute was a much-loved local landmark with a distinctive finned copper roof. Although its original purpose had withered away in the 21st century, there was outcry when its demolition was proposed, and the intervention of the Design Museum in 2009 was widely welcomed as a way of saving an unusual outcropping of jet-age modernism.
Pawson isn't concerned that his first major project in the UK is within someone else's shell – instead, he sees opportunity.
"It's always a problem in Britain finding a piece of clear land in the right location to build something new," he says. "You get a better location in an existing building, and in a pretty spectacular building. We would never have been allowed to build in a park, or a roof that allows you such a sense of space. I was interested to see what could be done with the existing building. It's a challenge in itself."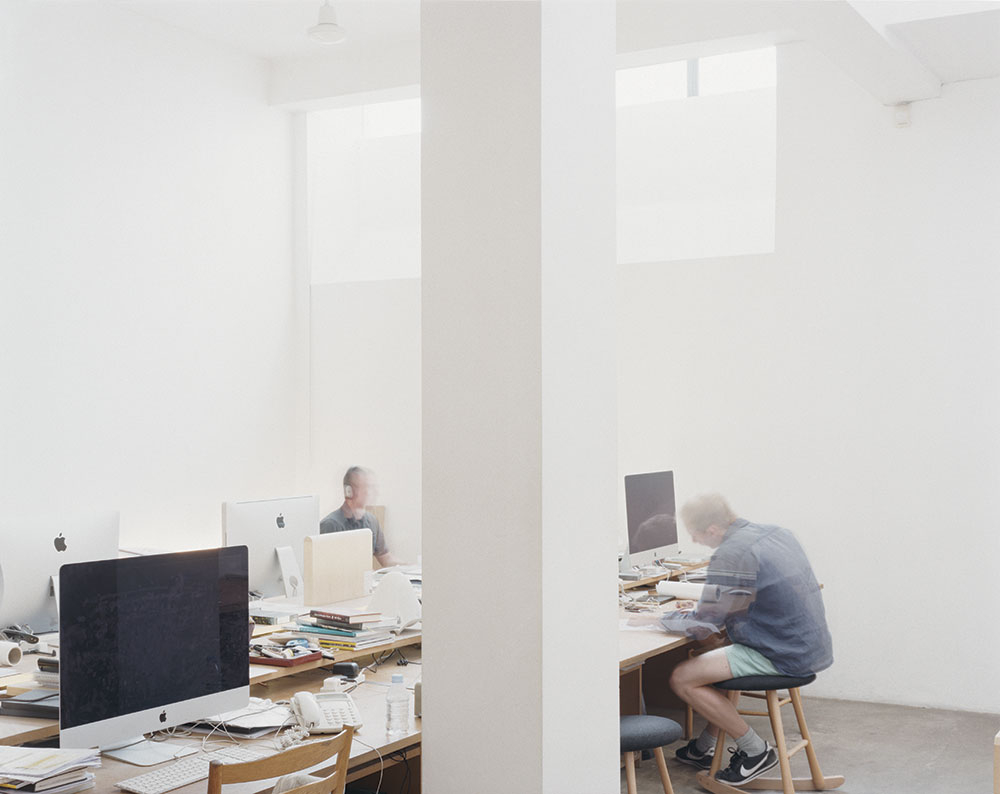 When the institute's conversion was first put forward, there were some concerns that dividing its remarkably open interior into gallery spaces might dilute one of the special qualities of the building: its cavernous, open interior under that soaring copper paraboloid, which, as Pawson puts it, had a "Star Wars Galactic Convention feel". He's confident that the specialness has been preserved. The stairs now circle the central well of the building "like an open-cast mine", and each of the three main exhibition spaces is visible wherever you are.
"Everything is sort of… there," right in front of the visitor, Pawson says. "The roof is untouched, and it's visible – in fact it's slightly higher."
Some souvenirs of the original institute are retained, for example a world map, marble floors and stained glass. The rest will be classic Pawson: all plain, unadorned materials, woods and white walls. Here, there's a touch of minimalist concern – there will be a lot of visitors, of course, perhaps more than in any other Pawson environment. A lot of unwashed hands. "I didn't want white anywhere you'd touch," he says. "The public can't touch any white, it's out of reach. Just to be practical."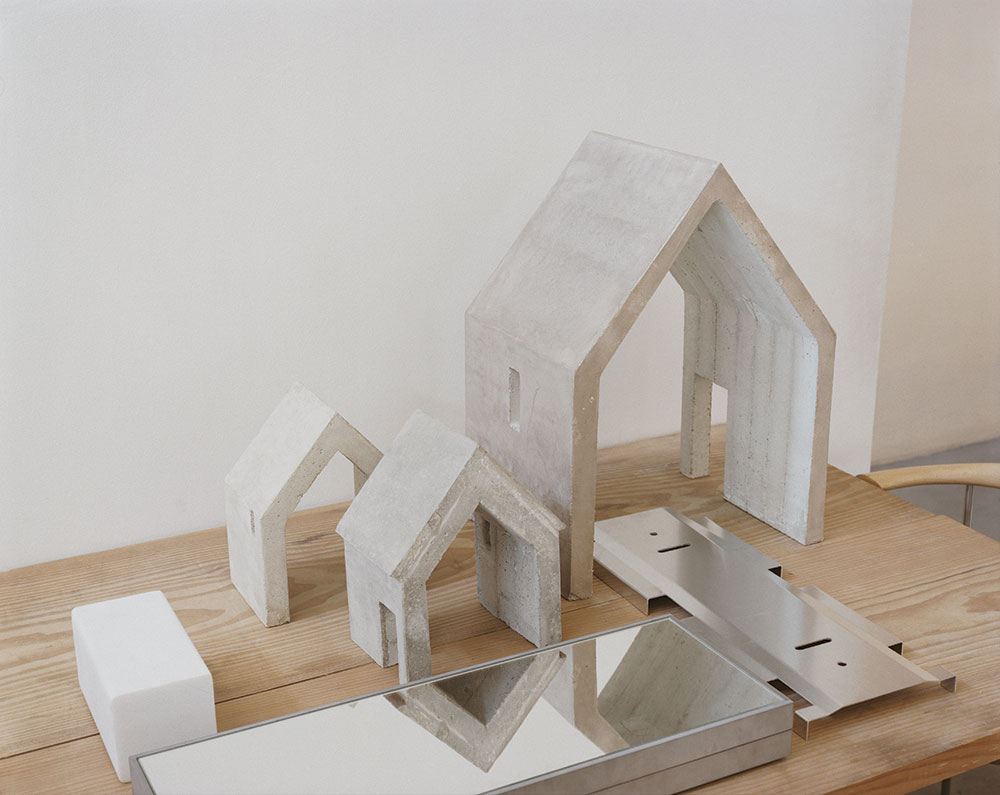 Pawson was born in Yorkshire, in 1949. When did his taste for minimalism develop? "I've always been obsessional," he says, and attributes his liking for unadorned simplicity to his Methodist parents, and to the plain stone architecture of Halifax, his home town. He studied at the Architectural Association in the 1970s, and under Shiro Kuramata, the Japanese designer who fused minimalism with postmodernism. One of his earliest commissions was a small apartment interior for the travel writer and novelist Bruce Chatwin, who had visited a South Kensington flat Pawson had designed for Hester van Royen, Pawson's first wife.
"I had turned a two-bedroom flat that she was renting into a one-bedroom flat, without permission," he remembers, amused. "I was slightly economical with the information about what was happening… I just thought that the result would be so spectacular.
"I was driven by this terrible urge to just clear everything out, this spectacular Georgian 12ft-ceiling room with corniced ceiling and fireplace. Very nice, but of course there was nothing else, it wasn't very practical but it was a very nice space," he adds. "Bruce came around and got very excited, he said he felt freed."  
The result was not just Chatwin's small apartment, but also a famous essay, 'A Place to Hang Your Hat'. It's hard to imagine a greater compliment, or a better recommendation.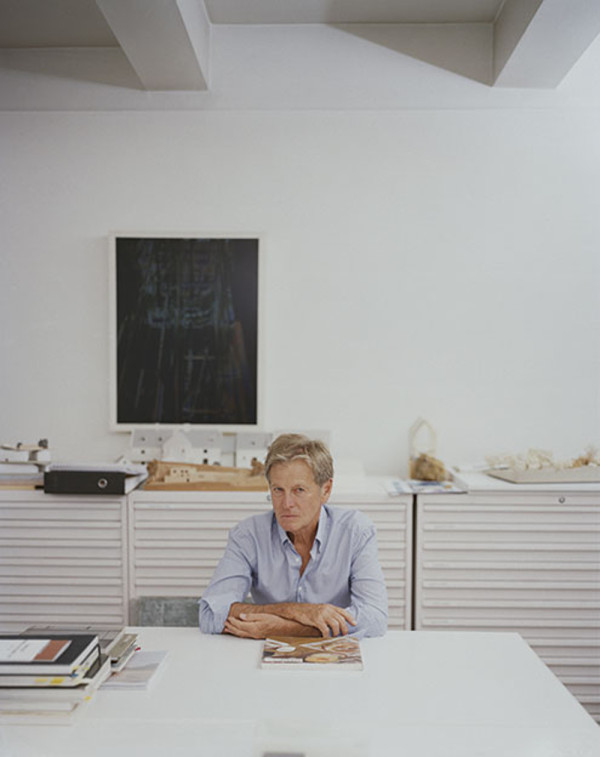 "What's nice about writing is that it describes places, I think, much better than photographs," Pawson says. "I know most people only see my work through pictures, I do notice that when people walk into places that I've done, they change physically, they…" He straightens his shoulders and raises his head, looking up. "Bruce was a prime example of that. He went slightly bonkers, walking around and around."
This sounds like an example of the peculiarity of minimalist architecture, the reason it is regarded with something close to superstition. It is held to have almost magical properties to elevate its inhabitants, but that comes with a perceived edge of moral castigation. (Don't touch the white!) 
I must admit to being guilty of this myself, having written a novel in which the minimalist apartment of an obsessive modernist composer drives a flat-sitter insane. He finds this amusing.
"I don't design what I do because I want to try and live the way it's telling me to," suggesting there's no effort to control himself or anyone else. "It's just how I want things. It's a reflection of who I am and what I am, but that doesn't mean that I don't like eating. I'm not an ascetic – it's not asceticism, it's aestheticism." 
The story about the Cistercian monks finding the monastery he designed for them, in Novy Dvur in the Czech Republic in 2003, rather too austere is, it seems, at least partly a myth. In his re-telling, some monks found the exceptional quality of his building too extravagant, rather than too plain, when all they needed was four walls and a roof. Pawson, meanwhile, disclaims any connection between minimalism and godliness. 
"When it comes to the church, you do your best to get the proportion and the materials right, and you hope it becomes sacred," he says. "You can only give the monks the best that you can do… It won't turn a novice into a monk."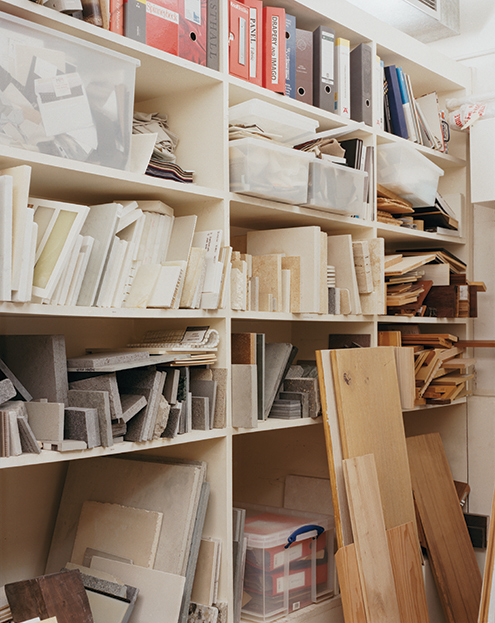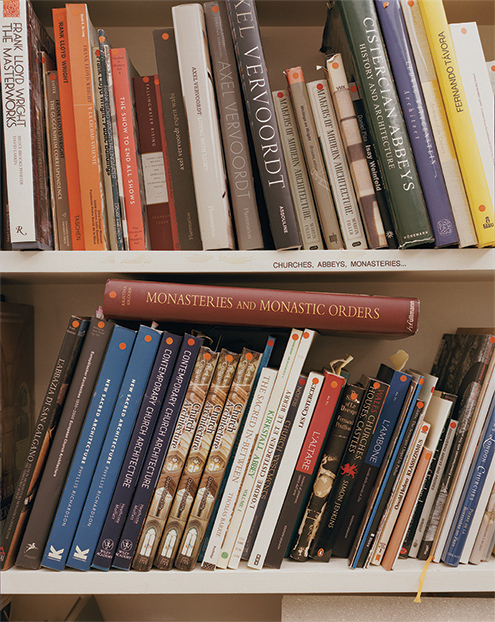 Nevertheless, there does seem to be some influence. Does Pawson have any belief in what's called 'architectural determinism' – the power of a designed space to make you better, or worse, as a person? He did say that people stood up straighter when they walked into one of his buildings, after all…
"I'd say they relax, actually," he says, gently. "You go somewhere and you feel good. That's what I first noticed as a boy. It's the difference between a building that's just a building and architecture that's special."
This article is taken from PORT issue 19, out now.
Photography John Spinks
Styling Scott Stephenson