Apps are the balm for modern living, but until now, they haven't been fully integrated into the creative process. Curator are changing that, as we find out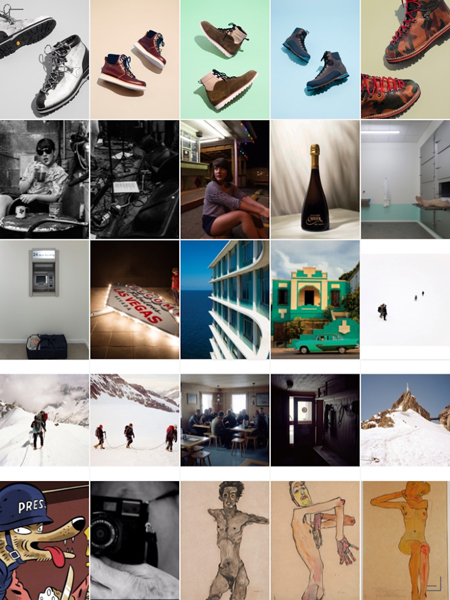 My personal and professional lives are propped up by apps: I use a route-mapper to get around the city; my sleep monitor tells me how well I rested the night before; Instagram lets me know what friends – and people I've never met – have been up to; my podcasting app downloads my favourite shows automatically so I can listen to them later on the Tube; even getting dressed in the morning can be dictated by what my weather app tells me the forecast is for the day. But these apps are largely about consumption; they make life easier, but they don't help you create.
Curator does both: the creativity tool intersects Pinterest, Evernote and Powerpoint, enabling designers and visual thinkers to move from idea to presentation seamlessly. Allowing you to pull content from websites – Instagram, Facebook, Dropbox, Google Drive etc – images and text, content is arranged in a smart grid format. Tiles can be reordered by simply dragging-and-dropping, as co-creator Jerome Rigaud explains, "It's a full stack visual productivity tool; letting you gather visual thoughts inside boards, you can rearrange cells very easily".
"Designers and creatives connect so much faster with images rather than navigating lists or searching for keywords. The creative process is dependent on collecting, synthesising and communicating ideas quickly" creator Daniel Nordh says in the company manifesto. "We have a ride range of people using Curator", Jerome adds, "from furniture designers to architects, fashion designers to film makers, and outside the traditional creative field, schools are starting to use the iPad version. We've even had sales teams using it to build product catalogues." Currently available on iPad and iPhone, a WordPress plugin is being rolled out in November to further integrate the platform. "We'd passed 120,000 downloads since launching a year ago" Jerome says.
It's not achieved Angry Birds volume yet by any means, but the tool has resonated with the design community and further platform versions mean that the app will continue to grow and evolve to meet the demands of its users, something Jerome and Daniel are committed to investigating.
Download Curator for free here.As part of Friday Late at the V&A, Curator are curating a series of talks on the last Friday of every month. Click for more info