William Kherbek reviews the first UK solo exhibition of Nancy Holt's work at Haunch of Venison, New Bond Street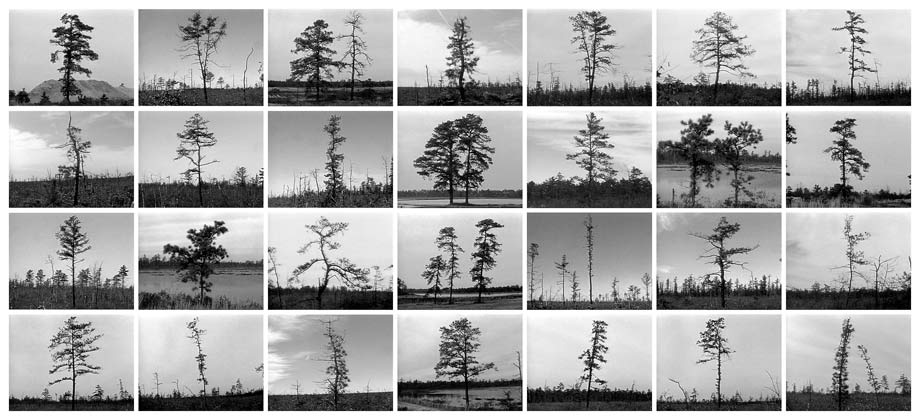 Once, I found myself at an academic conference and watched as a young researcher presented a paper on cognition, literature, and memory. During the course of the discussion, someone asked the researcher a fairly innocuous question about the work of the pioneering American psychologist and philosopher William James presuming that the researcher's work would undoubtedly have been in dialogue with the work of a critical, founding figure in the field. "Who," the researcher asked innocently, "is William James?"
I had a similar feeling when I learned the first solo UK exhibition of the American artist Nancy Holt had opened only this summer in London. It is currently running at Haunch of Venison's latest space on New Bond Street. To learn that a figure of Holt's stature, prominent for more than forty years, is only now having her first solo exhibition, not merely in London, but in whole of the UK, is to be forced to ask uncomfortable questions about the esteem in which women artists are generally held.
Holt's career began in the 1960s along with a generation of young artists who have come to be known as "land" or "environmental" artists, creating works by engaging landscape directly rather in representation, in some cases becoming immersed in the geographic and geologic forms, in others altering the actual terrain itself. Holt was also married to the legendary Robert Smithson and worked with him on a number of video works including the endlessly engaging Swamp.
"The works on show are wide-ranging enough to give an idea of what makes Holt such a distinctive voice"
The show at Haunch of Venison centres on Holt's photography. In one sense, that is rather a limiting given the diversity of Holt's practise. Given that this show will likely be some people's introduction to her work, this is unfortunate, but the works on show are wide-ranging enough to give an idea of what makes Holt such a distinctive voice. Several of the pieces are composed of photographic sequences showing
landscapes with and without people,though they are always, critically, altered by the human presence and perspective. Not entirely apropos of the Olympics, there is also an interesting sequence of scenes from an American football match. In the sequence, Holt not only reconfigures the inherent narrative quality of sporting events, but, with characteristic humour and intellect, questions modalities of perception
by using images not directly from a match, but from a match broadcast on television. A thin strip of text noting information about the game appears in one image, thus, instead of being "up close and personal" as some images suggest, the viewer is dramatically distanced from the event, perhaps to their living room, or perhaps even to an art gallery.
Nancy Holt: Photoworks is at Haunch of Venison until 25 August