As the international architectural expo opens, Eleonora Usseglio Prinsi looks at three innovative pavilions tackling modernism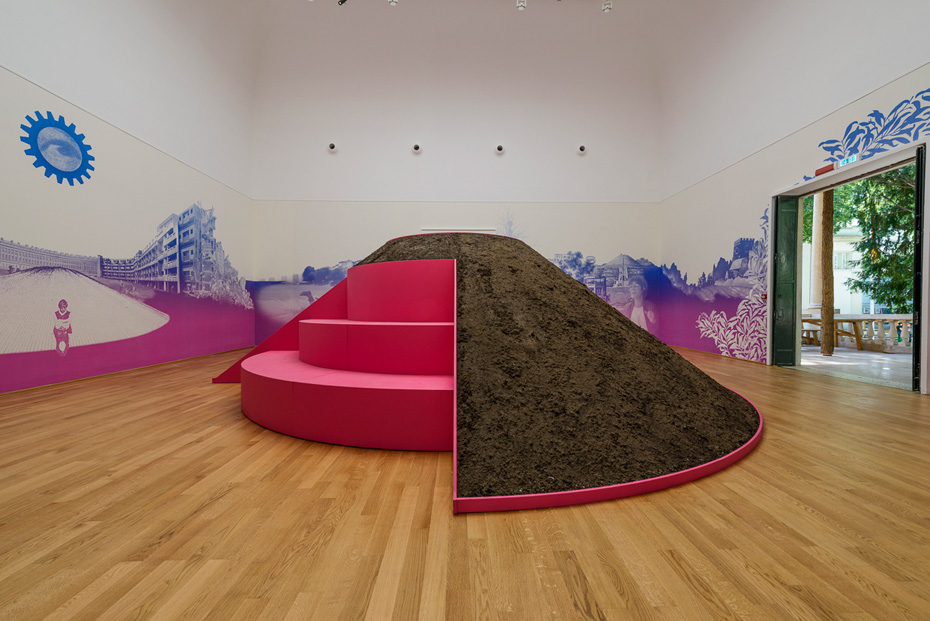 'Absorbing Modernity 1914-2014′ is the theme proposed by curator Rem Koolhaas to the 65 countries participating at the recently opened Fundamentals: Venice Architecture Biennale. The Dutch architect has unified the research of participants around a unique topic – his first major change since taking on the role – to generate and broaden debate around key moments from a century of modernisation.
Each country has analysed how cultures and political environments have transformed a generic modernity into something more specific. At a time when globalisation is seemingly ironing out any kind of national identity, the exhibition finds new ways to show how 'vernacularism' could add new values and solid roots to national architecture debates.
I spoke with the curators of the Israeli and US pavilions and Vicky Richardson, Director of Architecture, Design and Fashion at the British Council and Commissioner of the British Pavilion, about 'modernism interpretation'.
Israel, The Urburb
How are you interpreting modernism?
Roy Brand: We were thinking about 100 years of modernism in Israel, and in essence, most of Israel was built in these 100 years, based on something very ancient. We constructed these machines – we call them sand printers – that carve and sketch images and then erase them, then sketch a new one and then erase them again. So the pavilion is covered with sand and there are four machines that carve scenarios from 100 years of modernism in Israel. You can see how the country was constructed in terms of cities, neighbourhoods and buildings.
They tell different stories about modernisation and how it progressed and evolved in Israel, but the installation itself is quite simple – what the machine is doing is automatic and mechanical of course. That's one of the most evident aspects of modernism: mechanical and automatic production that is repetitious and generic.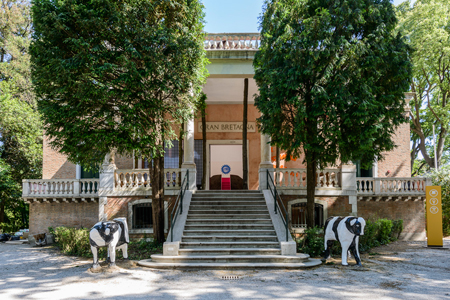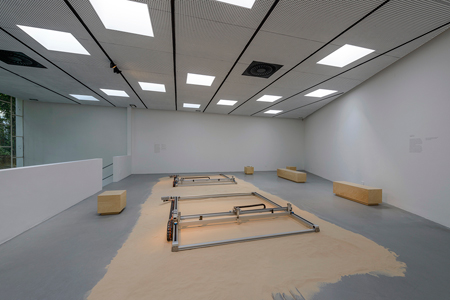 How do you think this exhibition could influence the contemporary architecture panorama?
It depends on what you want to take from it. One thing we could say is that we are over modernity, we are somewhere else perhaps, in another era, so we can now reflect on the history of modernity – which is now our history – and evolve from there. Another aspect would be the want to correct modernity. We want to work with the principals of modernity and see what worked and what didn't.
USA, Office US
How are you interpreting modernism?
Eva Franch Gilabert: The project of modernity, for us, is understood through the lens of the office. The invention of the office as a corporate model is a very American thing: from Albert Kahn, as an individual, constructing an entire empire of production of architecture through Taylorism, to offices today like Gensler that take from that. We're trying to understand how to create offices that don't necessary comply or adopt the model of production that has been present over the last 100 years, by introducing experimentation and research and desire, whilst remaining in the same parameters of speed, efficiency and economy.
The US builds and exports using architectural principles that aren't necessarily considered American, but the protocols and processes are extremely American (with regards to rules and regulations). We're trying to see how can we learn from those mechanisms.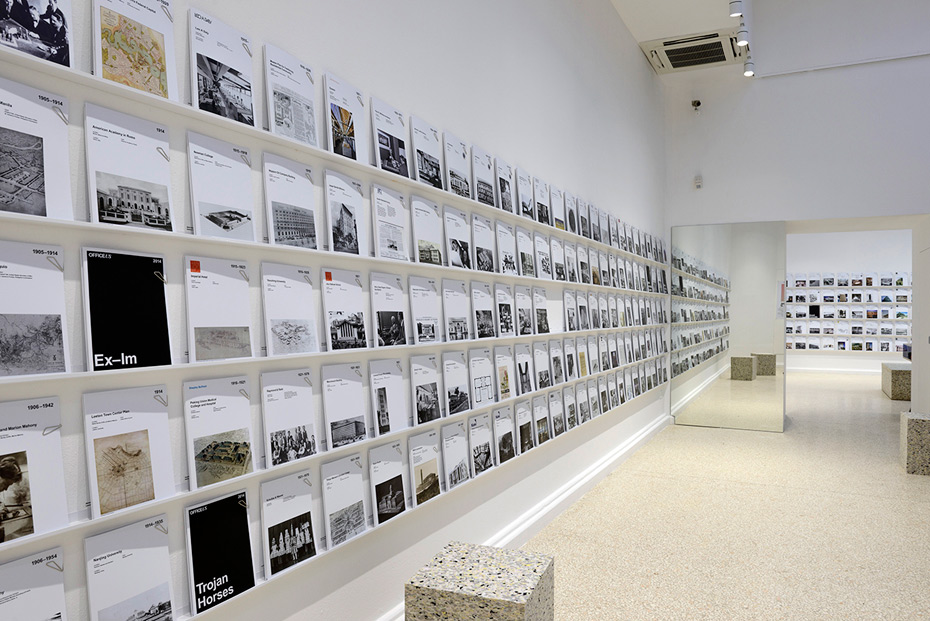 How do you think this exhibition could influence the contemporary architecture panorama?
It's evident that we need new terms, new lenses to examine what we're doing. The 25 weeks of research will allow us to look at architecture differently. We don't have an answer now, but one is going to be generated over the next six months. We aim to resonate not only with firms, but also with schools and cultural institutions.
UK, A Clockwork Jerusalem
How are you interpreting modernism?
Vicky Richardson: For the UK it was a really interesting question, because the subject of modernism really divides opinion in Britain. There's this sort of myth that the British public hate modern architecture and that there's a big backlash against modernism. It's a really political and emotional question. We wanted to take a chance with this brief. As a research project it's fantastic because it provides an opportunity to present an alternative history of British modernity.We staged a competition, which had over 50 entries. The most provocative and imaginative was A Clockwork Jerusalem by FAT Architecture.
How do you think this exhibition could influence the contemporary architecture panorama?
It can make us ask the right questions and try to help us to understand the contemporary condition in a new way. We've reached a bit of a block in British architecture – maybe internationally as well – and we've lost a lot of confidence in the ability of architects and planners to really come up with imaginative and ambitious ideas. We know that we need to plan for more housing; we know that we need new towns and urban developments, but everybody has a terrible fear of doing things. Nobody wants to upset the environmentalists or the landowners or the people whose lives are going to be disrupted by developments. I think an exhibition like this can really make us look at how we can build and move forward, and the role of the architect.
Fundamentals: Venice Architecture Biennale runs until 23 November. For more info click HERE