We visit the Osaka atelier of Pritzker Prize-winning architect Tadao Ando, who talks about fighting against conventions and why there are too many architects in the world today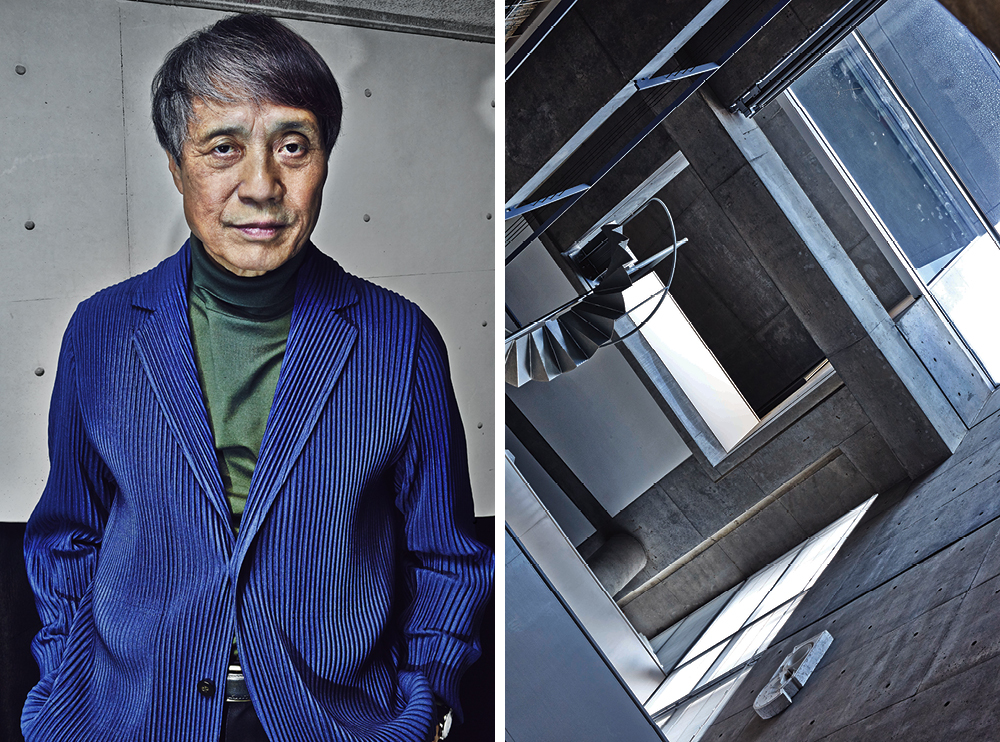 Tadao Ando originally designed the building that houses his studio in Osaka in 1973 as a home for a young family. As it neared completion, the clients discovered they were expecting twins and the architect realised it would be too small for their needs, so kept it for his own use. "I learnt from this experience that life does not always go according to plan," says Ando, who has described the remarkable evolution of his own career as a process of "trial and error".
The studio, which was extended three times and finally rebuilt in 1991 to accommodate Ando's expanding team, serves as a case study for several key principles that typify the 74-year-old's work. Its smooth concrete walls have a tactility that is enhanced by natural light flooding in through carefully positioned windows and skylights, while the arrangement of interconnected geometric volumes produces constantly shifting perspectives. This mastery of space, light and materiality is evident in every one of Ando's exquisitely detailed projects.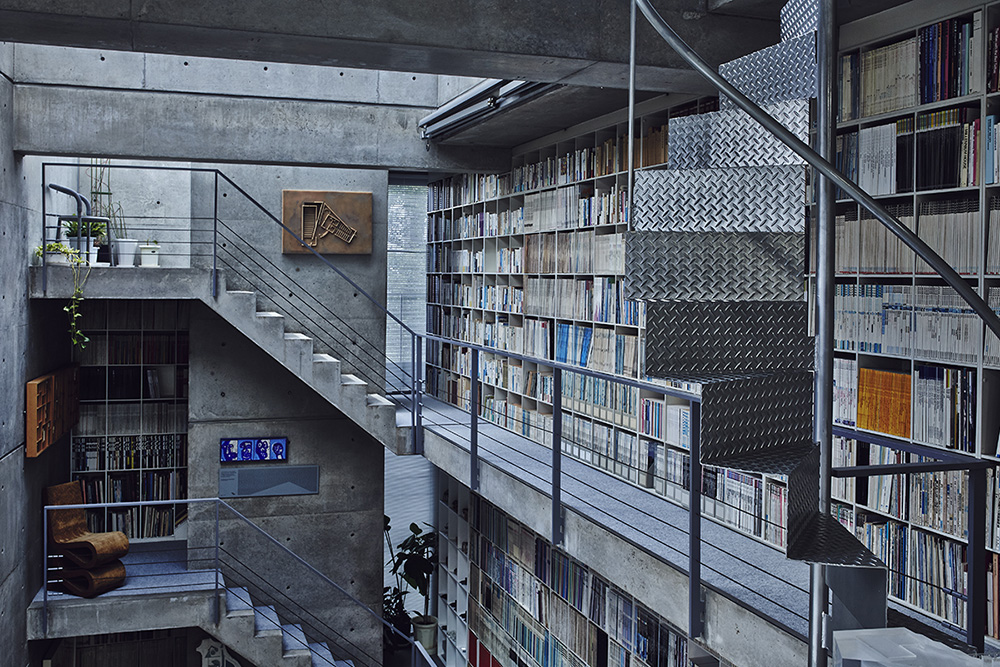 Since setting up his own practice in 1969, the famously self-taught architect has completed over 200 buildings, with notable examples including the Rokko housing developments in Kobe (1983-99), the Church of the Light in Osaka (1989), the Pulitzer Arts Foundation in St. Louis (2001) and the Modern Art Museum of Fort Worth (2002). In recognition of his consistent ability to create functional yet exquisitely crafted and emotionally engaging buildings, Ando was presented with architecture's most prestigious award, the Pritzker Prize, in 1995. He donated the winner's $100,000 grant to victims of the Kobe earthquake.
Despite his success, Ando is extremely humble and quick to point out that none of his projects could be accomplished without the talent and dedication of many other people. As his team continues to work on ventures of increasing diversity and scale around the world, Ando highlights that his approach has not changed drastically over the past 50 years and his focus remains on creating architecture as "a home for people's hearts".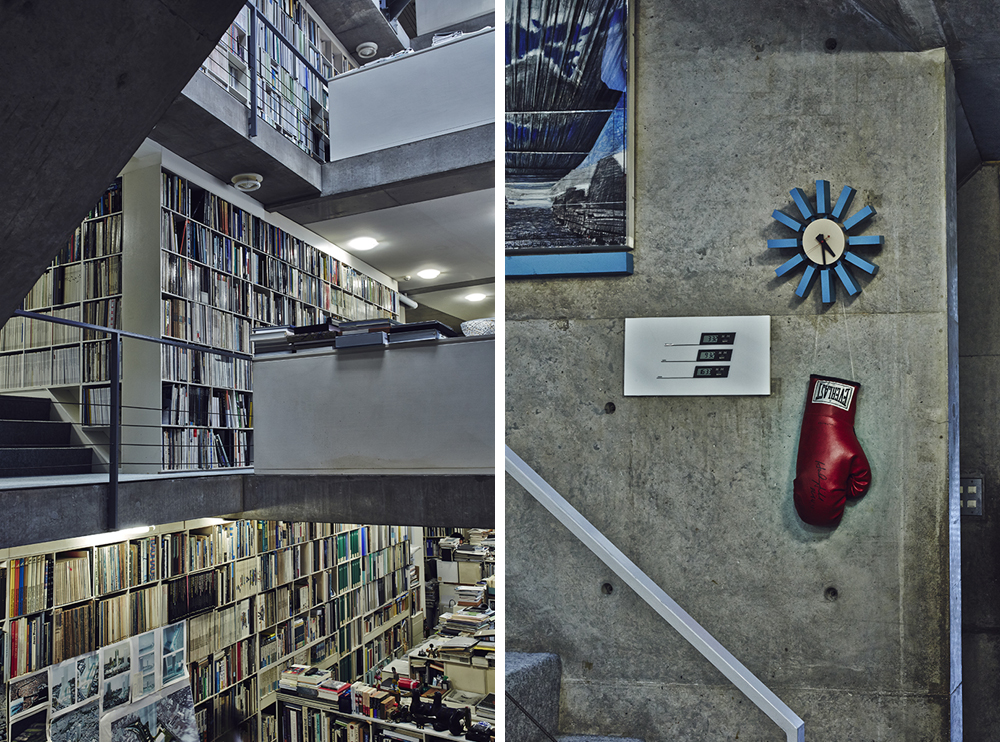 Alyn Griffiths: I'd like to start with a straightforward question: Why is architecture important?
Tadao Ando: The real importance of architecture is its ability to move people's hearts deeply. I am always trying to establish spaces where people can gather and interact with one another.
Your buildings are often distinguished by their pure geometric forms and use of exposed concrete. How are you able to achieve such a human quality in your architecture using very basic shapes and materials?
My intention is to create a specific space that does not exist autonomously of its site, using common materials that we can find anywhere in the world, like concrete, which consists of sand, stone and cement. I believe that the emotional power in architecture comes from how we introduce natural elements into the architectural space. Therefore, rather than making elaborate forms, I choose simple geometries to draw delicate yet dramatic plays of light and shadow in space.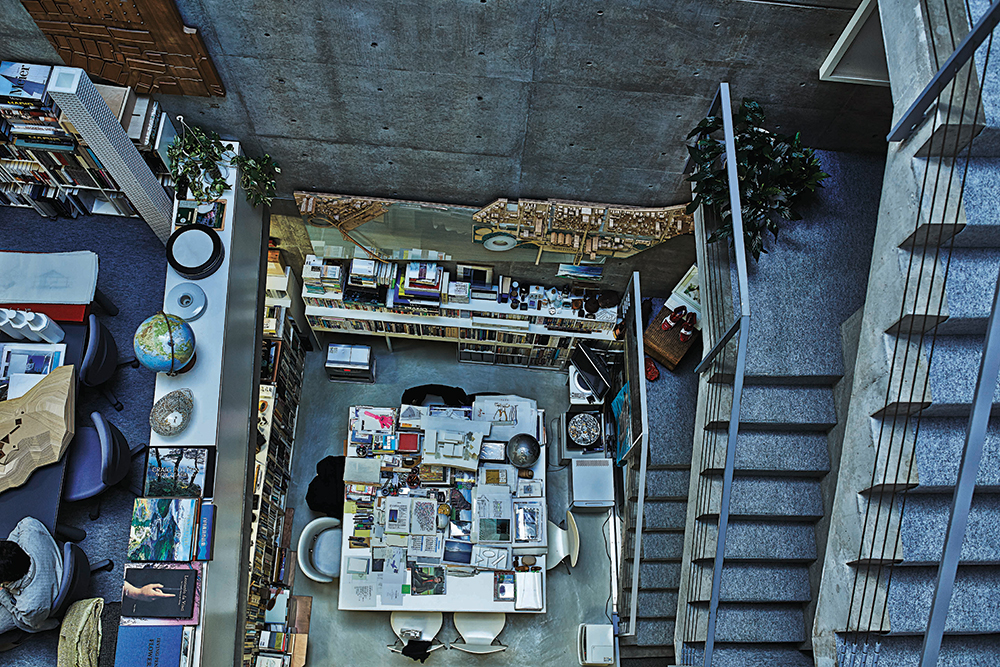 Is there a project that you feel encapsulates the key principles you've tried to explore throughout your career?
Yes, I would say the Church of the Light in Ibaraki, which was built in 1989. It consists of a simple exposed concrete box with a rectangular shape, measuring six metres wide and 18 metres long. Since the project budget was limited, the finishing of the structure was restricted, resulting in a pure and naked exposed concrete space that is characterised by the light coming through the cruciform slit opening on the front wall. The natural light makes the entire space sacred, and the light varies depending on the time and seasons.
Your buildings are often described as typically Japanese, yet you tend to apply Western building methods and materials. What would you say are the identifiably Japanese qualities present in your work?
I wish to embody spaces that comprehend Japanese sensitivities in modern architecture. For instance, the continuity between interior and outside space is one of the typical characteristics of traditional Japanese architecture. I often incorporate the space between inside and outside in my architectural proposals, which is similar to the traditional veranda known as engawa.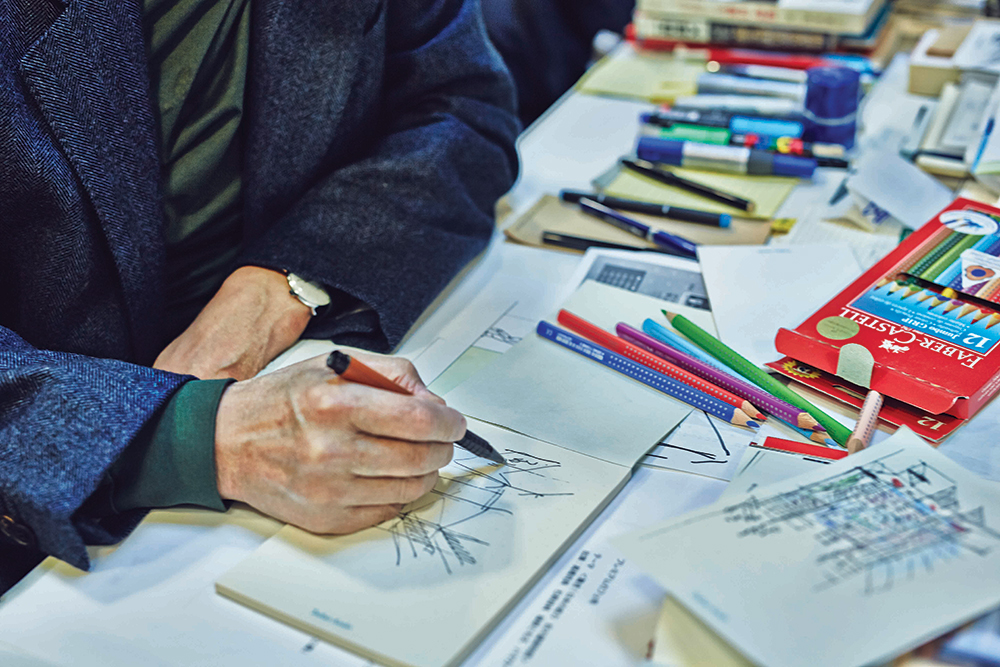 You've spent much of your life attempting to defy conventions – from starting out as a self-taught architect to the way you combine influences from different cultures in your work. How has this unconventional approach influenced your career path?
I believe that people should be free to decide their own way of being. I have fought against the conventions that restrict freedom in this homogenising world since the beginning of my career. I feel it is important to keep a sense of tension all the time, which leads to vitality in my creations. On the other hand, I also often try to find some universal and important principles in conventions. One of the roles of architects is to revisit and discover the principles [that exist] in conventions and to introduce these into the creation of modern architecture.
How would you describe the state of the architecture profession today? In comparison to other periods you've witnessed during your career, is this a better or worse time to be an architect?
I personally feel that society today does not need as many architects as [it did] in the 19th and 20th centuries, especially in developed countries. I kept believing that architects have a role to play in realising places that can be a cornerstone and a compass in everyone's hearts. But in recent years, due to pressures from the economy, the scale and speed of development have significantly increased all over the world, resulting in the decline of the social role of architects. However, even in such a difficult time, I wish to provide the origin and home of people's hearts as an architect.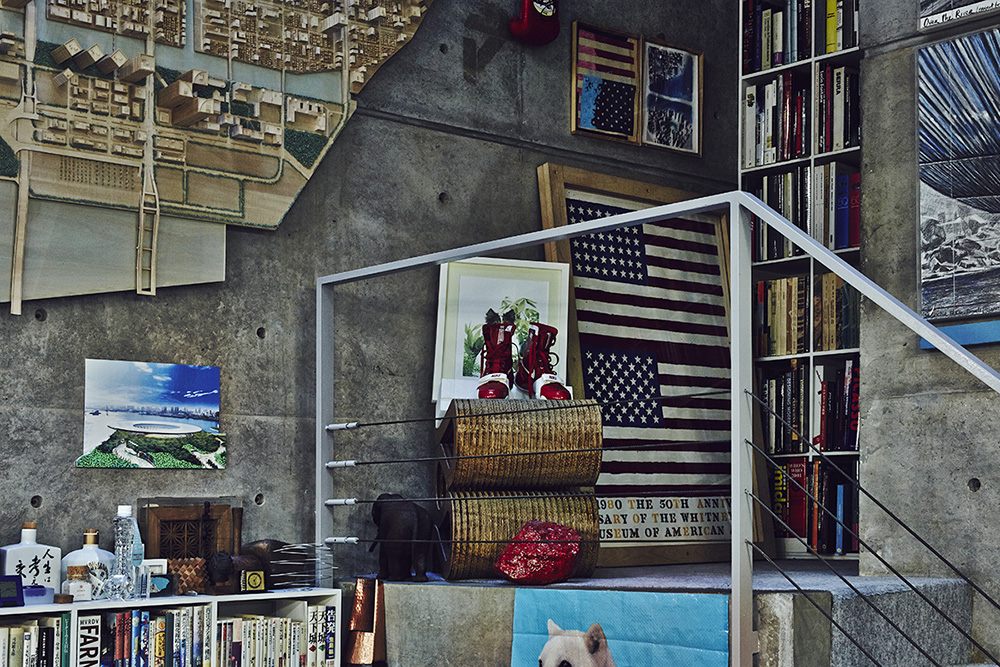 Aside from the work of the great architects you admire, where else do you look for inspiration?
The inspiration to envision new architecture can be found anywhere, such as in a sentence or even a word in a novel I am reading, in a scene within a film, or in memories of my travel to caves in India or ancient ruins. As long as we open our mind all the time, we can find the inspirational keys to new creation.
Throughout my career, I have been fortunate to work with many influential artists as clients, co-workers and friends. I have been commissioned for several projects by fashion designers such as Issey Miyake, Giorgio Armani and Tom Ford. I have also kept in touch with outstanding contemporary artists with whom I collaborated, including Damien Hirst, Ellsworth Kelly and Richard Serra. Their aesthetics and distinctive eyes always deeply inspire and motivate me to create.
I wonder how the process of ageing has affected your creative approach and, more pragmatically, the scope and scale of projects you take on?
As I get older, I have broadened the capacity of the project scale that I can work on and varied building types from small private houses to urban developments. However, I feel my principal approach to architecture has not changed drastically. I have earnestly undertaken and overseen all projects at our firm, and continue to do so. My architectural work has also matured with time. I am proud that I have kept good relationships with my clients, even decades on from the completion of their projects, and have always taken care of the buildings as they age.
What do you hope to achieve in the remainder of your career? What ambitions do you still have?
I wish to continue to make every effort to realise memorable pieces of architecture for people throughout the rest of my life.
Photography Kaita Takemura
This article is taken from PORT issue 18. Click here to buy single copies or to subscribe.