Do second lives always need to mean second best? Emeco has made pioneering efforts to turn recycled materials into high-end, high-quality design items, joining forces with some of the biggest names in the industry along the way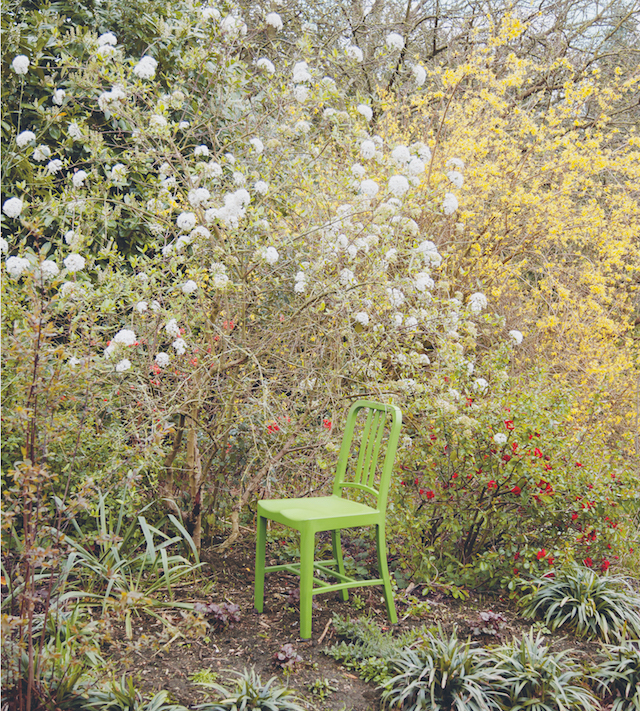 The tracker on the Electric Machine and Equipment Company (Emeco) website keeps a real-time count of the number of plastic bottles that owner Gregg Buchbinder has already saved from landfill. Last time I looked, the total had reached an impressive 37,391,344 bottles. So far, most have been used in producing the 111 Navy Chair. Except for the range of saturated colours, it looks exactly like Emeco's first product: the original, natural-aluminium-finish Navy Chair, which has been in continuous production since 1944. Because it is 65 per cent plastic, the product of 111 recycled bottles, reinforced by a mix of 35 per cent glass fibre, it is also a little heavier than the exceptionally light all-aluminium original.
Coca-Cola approached Emeco about working together on a chair at the recommendation of MoMA's design curator Paola Antonelli. Buchbinder had to be convinced that he was being asked to take part in a worthwhile project, rather than a marketing exercise. "I was not interested in doing something promotional," he says. "They said 'No, it's not about marketing. One trillion bottles ending up in landfill every year is a real problem for us.'" As it has turned out, this project has made Emeco a pioneer in the use of recycled plastic to make furniture, matching its expertise in aluminium.
To signal continuity, Buchbinder chose to make the new piece in the form of the Navy Chair. "I did not want it to be about cosmetic style. Furniture is not about fashion." He was also making the point that creating things to last depends on how they look as well as what they are made of.
Though polyethylene terephthalate (PET), the plastic used to make bottles, is widely recycled, it is mostly for lower-grade products such as carpet. Using it in an armchair retailing for 400 dollars was an altogether different proposition; it meant finding a way to turn unpromising-looking flakes of recycled pet into a material that is both strong and attractive enough for furniture. It took four years for BASF's chemists working with Emeco to produce the right mix of recycled plastic, fibreglass reinforcement and a non-toxic dye as the basis for a hollow one-piece injection- moulded chair.
Recycling is an essential part of Emeco's origin story. When it won its first contract to supply the navy with indestructible chairs in 1944, it had little choice but to use recycled aluminium given wartime shortages and priorities. The Navy Chair is still made from recycled aluminium, which now has the virtue of using 95 per cent less electricity to manufacture than the virgin material.
Emeco built a 150,000-square-foot factory in Pennsylvania, employing 600 workers at its height. Every month a special train would pull up on the track that went right inside to load up 10,000 chairs at a time; they went to the giant Newport News shipyard in Virginia, and other ship building towns, for installation aboard naval vessels of every description. The end of the Cold War shredded Emeco's order book. By the time Buchbinder took over in 1998, Emeco was in serious danger of going broke. Saving the company has been an all-consuming mission for him. With that accomplished, he has made Emeco do all it can to demonstrate how furniture manufacturers can contribute towards a sustainable economy.
"The back story is that I grew up in Huntington Beach in California and went surfing as much as I could. I had a deep connection with the ocean; you see dolphins and sea birds, and I still go as much as I can. But the la rivers are basically a storm drain, and after it rains, it's like surfing in a toilet. It made me very conscious of environmental issues.
"My whole life has been furniture," says Buchbinder, "My dad was an engineer. He worked for Herman Miller on the understructures for the Eames Lounge Chair. My mother was an interior designer so we got Domus magazine at home, and I knew about Ettore Sottsass."
Buchbinder's strategy was to move away from institutional clients to target the design market. He had a couple of useful customers that helped. Terence Conran was buying container-loads of the Navy Chair to sell in Habitat. In the us, Ian Schrager put in a large order of Navy Chairs for the Paramount Hotel in New York. Philippe Starck gave them an entirely new character with a slip cover on which was a silk-screened image of an axe. The navy might not have liked to see its chair dressed in drag, but Buchbinder was impressed.
When the two met, Starck, who had assumed that Emeco belonged to "a bunch of old army guys", immediately offered to design something for the company. Buchbinder, struggling to meet his payroll bill at the time, confessed that he was not in a position to pay. Starck was undeterred. "'We don't want to do anything gimmicky; we can't just put horns on it,' I said to him. 'No, I am just going to wash the details and make it more neutral,' Starck said."
The result was the Hudson Chair, a subtle refraction of the form of the Navy Chair as seen through Starck's own aesthetic. Its roots are clear, but it's softer, and no longer carries the visual memories of the American industrial vernacular. Starck refined the chair by specifying a mirror-polished surface. It was a technique that turned out to be beyond Emeco's manufacturing capabilities at the time. "Our neighbour in Pennsylvania is Harley-Davidson, and they are big on polishing. Their big burly guys took the chair and made it shine. All of a sudden it looks like jewellery."
"Starck put us on the radar. From then on, we could work with Jean Nouvel, Frank Gehry, Norman Foster, anybody we wanted.
But it was Jasper Morrison, who has been designing for Emeco since 2017, who turned out to be the next important changing point. Morrison was reluctant to design anything until he got to know the company. "He spent a long time at the factory. He understood us. He focused on who we are. I was impressed by his ability to see simple things that had such value."
Morrison's first range, Alfi, uses a seat and back made entirely from recycled materials, a mix of waste polypropylene and waste sawdust. The legs are made from ash salvaged from local forests ravaged by ash dieback disease, a timber once used to make baseball bats.
Emeco describes Morrison's next project, the one-inch aluminium-frame chair as "age proof, weatherproof and trend proof ". Buchbinder calls it his favourite: "It's made in the same way as the Navy Chair. It is so simple you really can't tell when it was designed – if it was in the 1940s or 1980s, or now."
Emeco remains an unusual company driven by a single-minded sense of purpose.
"When we work with a designer on a new project, they have our full and complete attention. We put our total effort into it for a couple of years. Everyone from the shop floor to engineering is involved. When we have so much wrapped up in tooling, we can invest 1 million dollars, it has to be this way. We don't do more than one new launch a year."
This year's new range, On and On, is designed by Barber Osgerby, the designers of the torch for the London Olympics. It's a stacking café chair made from a more advanced version of the recycled pet material used for the 111 Navy, capable of being reused indefinitely. It's already boosting Buchbinder's online count of plastic bottles saved from landfill.