Cartier revitalises its iconic watch and releases a short film by Guy Ritchie celebrating Paris and cinema, featuring Rami Malek and Catherine Deneuve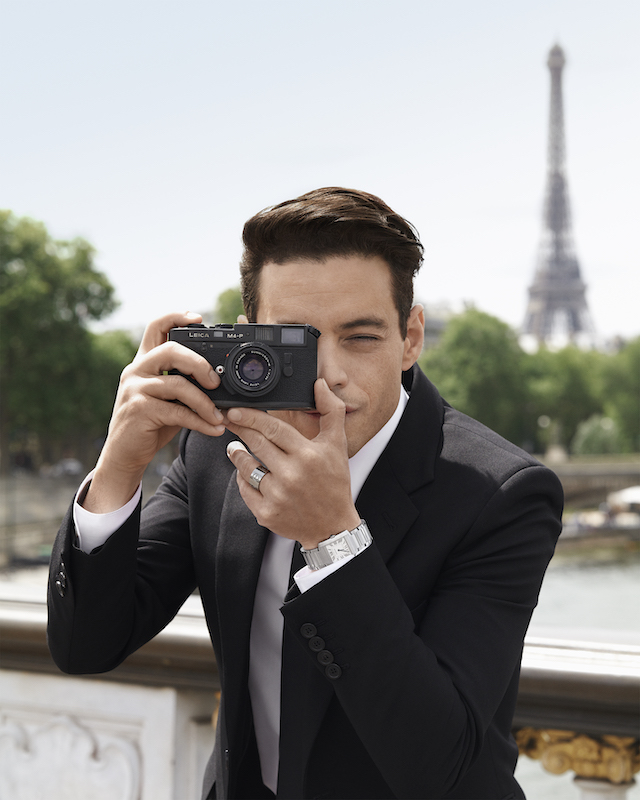 In 1917, Louis Cartier began research on a new watch, one that flew in the face of convention by bringing the previously established circular face in line with its bracelet, integrating the case as an extension of the wristband. Drawing on the aerial view of a tank, its rectangular design directly echoed the combat vehicle – brancards in place of treads, the case acting as turret, with attachments aligned with the sleek strap. Two years later, after much fine tuning, six pieces of the muscular and avant-garde 'Normale' Tank watch were listed in stock – all were snapped up a few months later.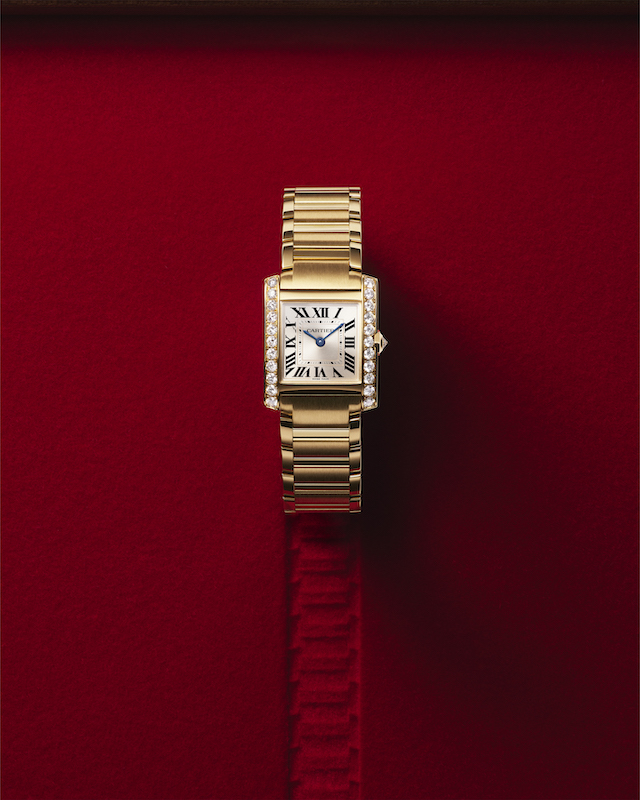 It's popularity throughout the 20th century led to a number of creative reinventions – the 'L.C', 'Must de Cartier', 'Américaine', and in 1996, the iconic 'Française'. The latter debuted a metal bracelet in harmony with the case, capturing the classical elegance of its national namesake. This year it receives a brand-new update which revitalises its ultra-profiled lines through delicate and ergonomic tweaks. With mainly satin finishes, the watch's brancards are curved and rounded, the crown inlaid to match their profile. The striking sunray dial with Roman numerals is highlighted by the shine of its relief, while the flexible bracelet is comprised of a solid mesh of links that remain and move as one. Available in steel and yellow gold, with or without diamonds, it has never looked better.
To honour its revolutionary spirit and connection to Paris – a locale inextricably linked with the radical New Wave movement that emerged in the late 1950's – director Guy Ritchie has produced a short film in which the city and cinema takes centre stage. Creatively cutting across timelines, Rami Malek continually crosses paths over the Alexandre III bridge with Catherine Deneuve, the iconic French actress, whose leading roles in Umbrellas of Cherbourg, Indochine and Place Vendôme are ingeniously replicated on screen. A monumental campaign, it involved 116 metres of travelling shots on the bridge, 447 minutes of rushes, 26,202 photos, while Malek got in precisely 18,261 steps.
"The new Tank Française reflects a creative conviction," notes Marie-Laure Cérède, jewellery and watchmaking creative director. "Like rediscovering the raw nature of a cut stone, it was about capturing the watch's radical shape, simplifying its essential lines and stripping them of all embellishment to return to the myth's origin."