Bell & Ross looks beyond cockpit instrumentation with its latest top-flight timepiece, inspired by the us air force's groundbreaking icon of pilot apparel, the MA-1 bomber jacket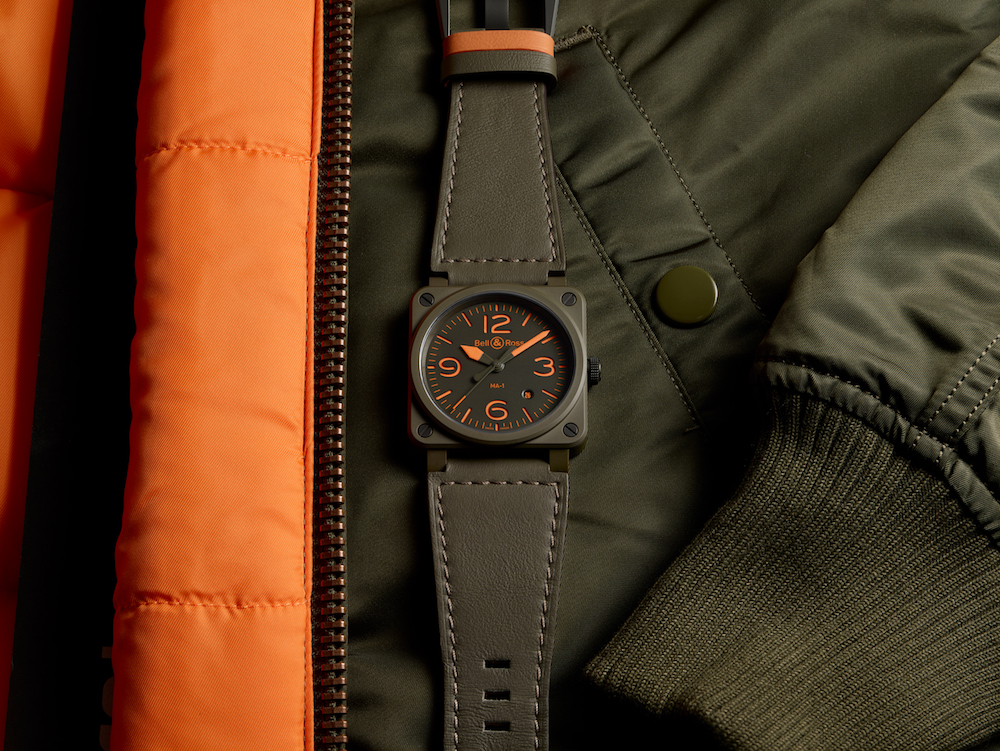 Like Bell & Ross's no-nonsense military-spec watches, the MA-1 flight jacket answered a critical brief in a highly functional way – and just like Bell & Ross's urbanite fanbase, it too has become a fashion staple along the way.
The widespread adoption of jet-engined planes during the Cold War meant that missions were flown at ever-higher altitudes, and were therefore much colder (in the literal sense). Streamlining, and an explosion in avionics, meant that cockpits were more cramped: The pilots' bulky shearling-lined leather jackets of old, liable to freeze rigid in flight, needed to be upgraded fast.
Nylon came to the rescue, which was appropriate as, up to that point, nearly all production of the newfangled polyamide fibre had been devoted to parachutes and parachute cords during WWII. Come the 1950s, the us air force's quartermasters could finally harness its lightweight, tough and water-resistant characteristics. Insulated by polyester and trimmed with elasticated wool collar and cuffs, the MA-1 was made reversible, so that its bright orange lining could serve as a wearable beacon when a downed pilot was waiting for Search and Rescue. In combination with its pinched-in 'blouson' profile, this also meant the MA-1 went on to serve as a beacon of style in its own right, especially among the punks and skinheads of the '70s, and then again in the '80s by style bibles i-D and The Face.
The synergies with Bell & Ross's 999-piece BR 03-92 MA1 limited edition start, of course, with the watch's own jacket – not full metal, but rather lightweight and scratch-proof ceramic; its khaki colouration is foiled by the watch's own urgent-orange lining, glowing through stencilled-out numerals, highly visible on night flights. There's orange lining to the khaki nylon strap too, reversible just like the jacket to suit whatever mood takes you (hopefully not including 'marooned').