Rado collaborates with industrial designer Tej Chauhan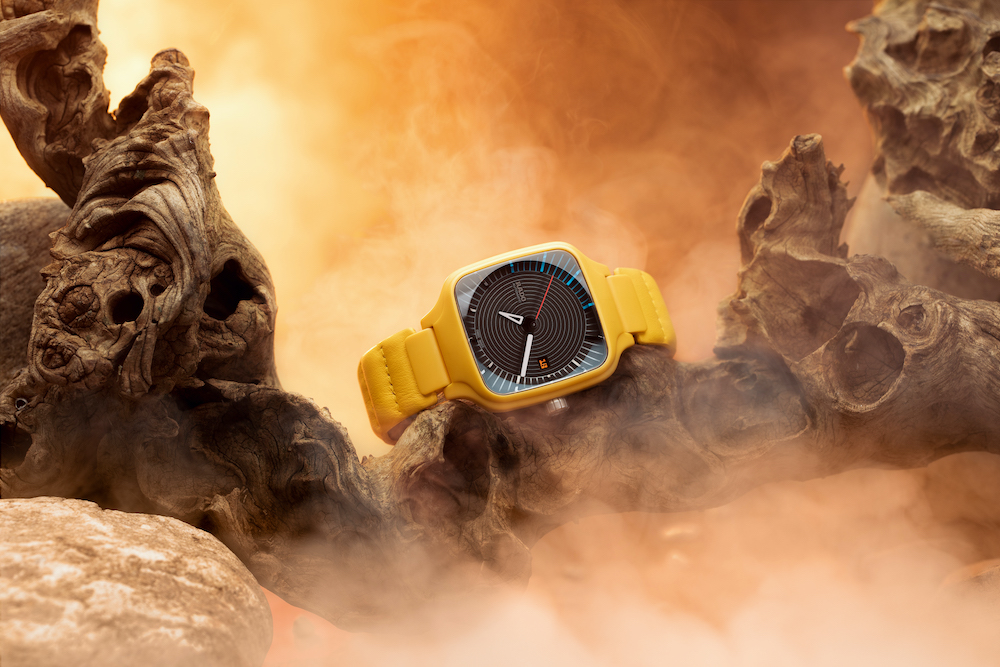 It wouldn't look amiss on the wrist of Dr. David Bowman, the central astronaut in Kubrick's 2001: A Space Odyssey. Inspired by enduring futurist visions from popular culture, Swiss horologists (and master of materials) Rado have collaborated with award-winning British designer Tej Chauhan. The result is the razor-sharp and genuinely ground-breaking True Square – the first square watch made from solid high-tech ceramic, whose fluid silhouette is created using injection moulding. The striking yellow case  is combined with a back in polished dark grey PVD- coated stainless steel, with sapphire crystal and special engraving, as well as a bracelet made from yellow cushion-shaped leather. The matt black dial powered by a modern automatic calibre, meanwhile, contains contrasting tones – white minute and hour hands, blue indexes between 9 and 12 o'clock, a neon red second hand – while typography for dates has also been specially designed by Chauhan. 
Ahead of its unveiling – along with two other international designer pieces – during the Virtual Rado Design Week (30th November-4th December), Port talked to Chauhan about his relationship to time, emotional industrial design and material innovation.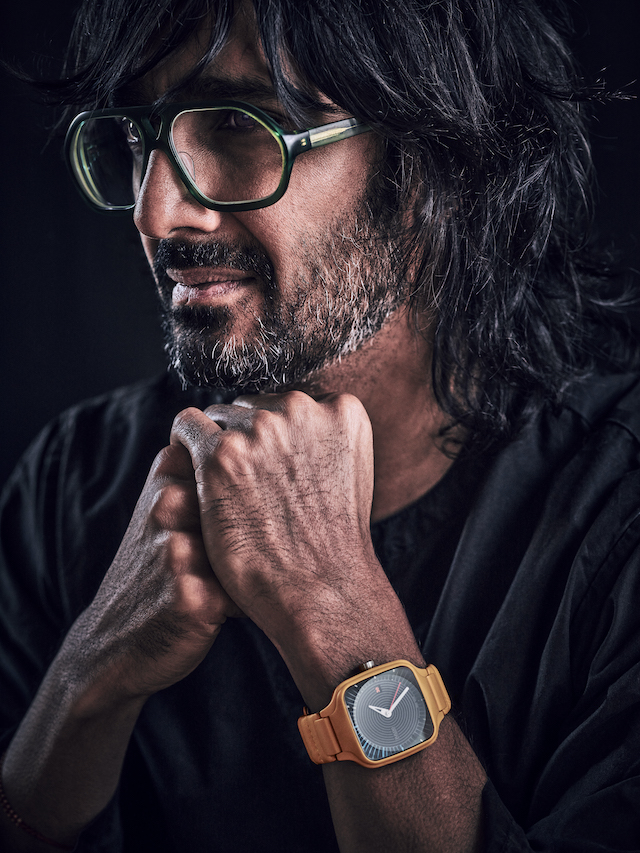 What is your relation to time?
My relation with time is a bit complicated. Firstly, I do wear a watch every day and I hate being late, so I give myself plenty of time… but then I relax because I think I have so much time and end up cutting it a bit fine sometimes!
What was your inspiration for the design?
Rado's combination of high-tech material innovation with traditional craftsmanship was fascinating and inspiring for me – I wanted to find a way to express this contrast through our collaboration.
Creatively, I was inspired by enduring futurist visions from popular culture, from movies to typography to colour theory. Kubrick, Syd Mead, Herb Lubalin; many of my references are over 50 years old but still feel fresh to me today and surely tomorrow. The timelessness itself is an inspiration, and this is something I also hope to bring to Rado.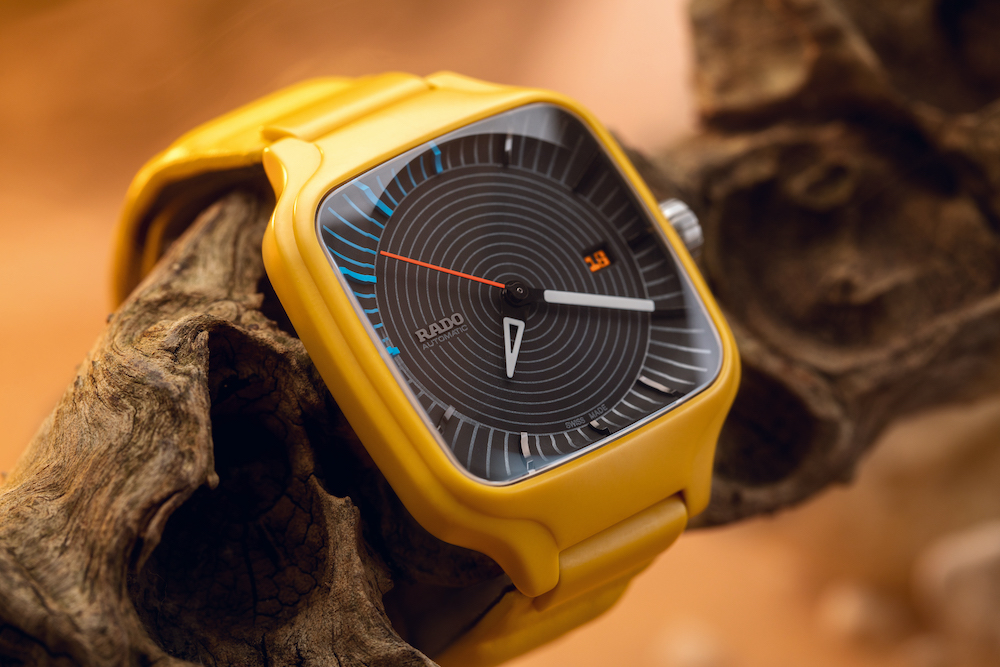 What were the challenges compared to previous work?  
We are used to working at different scales, including very small, within fractional increments of a millimeter, but here we were working with microns. For example, we had to change our original design of the watch hands because of the thicknesses of different paint pigments, and also had to adapt some of our surfacing techniques.
What is your design philosophy and how did you express it?
We call our approach Emotive Industrial Design. It combines our visual language with an optimised functional experience; the way we use form, colour and material to elicit joy in broad audiences. It's specifically designed to engage people, and to invite interaction.
For our collaboration, I wanted to highlight Rado's innovation with materials, and to draw attention to high-tech ceramic. The colour initially draws the eye, the matt finish of the case emphasis the ceramic feel. The strap is unique, made of small leather pillows, emulating links but soft and tactile – it's designed to make you want to try it on, and also emphasises the traditional craft that goes into Rado timepieces. The watch face strikes a balance between classic and contemporary; I wanted it to have the feel of a traditional watch, but with a contemporary slant. The date indicator uses our own bespoke typeface, dynamic and ever-changing. The sapphire features a unique 3D surface "slice", and the rear case is designed to feel soft on the wrist, using a mirror-like polish and curvature continuous surface.
The Rado True Square Tej Chauhan will be available to pre-order in late November from rado.com for £1,640