Thirty years ago, legendary director Martin Scorsese set up The Film Foundation to preserve and share the works that inspired him to make his own masterpieces. Since then, this hugely ambitious project, which includes Rolex as its supporters, has expanded to encompass film traditions from all over the world – and is starting to influence the way we view the medium's history. In an exclusive conversation, 10 10 learns about its origins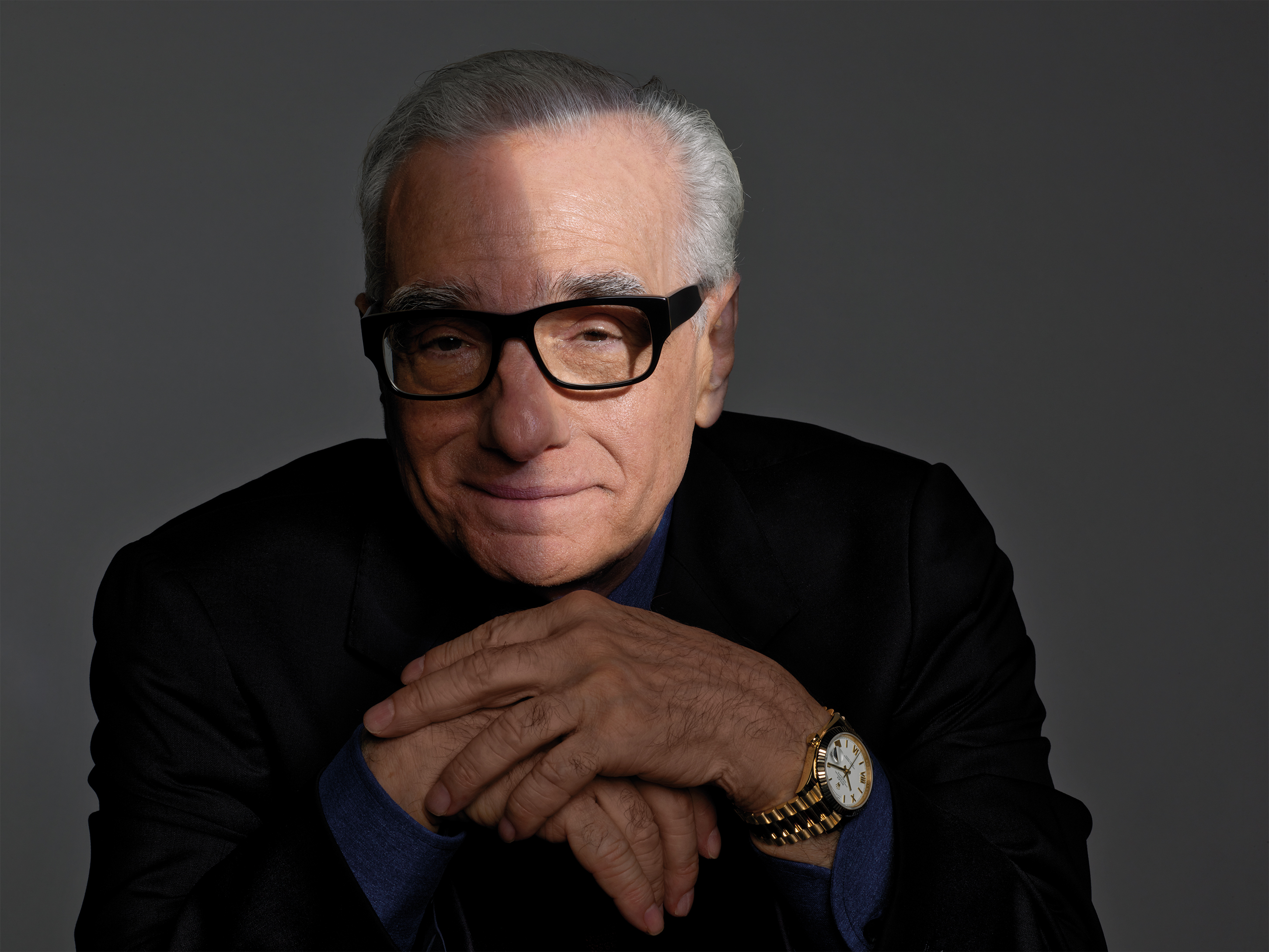 Have you always had this instinct to archive and preserve, or was it a realisation you came to later?
The realisation that films were fragile and that they needed to be preserved and protected hit me all at once at a screening of The Seven Year Itch, at the Los Angeles County Museum of Art, in 1979, as part of a 20th Century Fox show curated by Ron Haver. Ron was showing the studio's prints for the show, and the picture was on a double bill with Niagara, which was a Technicolor print that looked stunning. After the break, Ron got up to introduce The Seven Year Itch, which was processed in Eastmancolor, and told us that it was faded and that they were going to try putting some filters over the lens to correct it. The audience cried, "No filters!" My friend and I were intrigued. And when the picture started, our hearts sank. It sounded great, but the image was pink and blue; you couldn't really read the actors' eyes or their faces, and for all intents and purposes, the film was gone. We had seen some faded prints on television, but to see the Fox studio print on a big screen, looking like that…it really brought the issue home for me.
So, I got involved. I talked to filmmakers and historians. And the more I learned, the more I understood that it came down to a question of value: What kind of value did the people who were making the films and who legally owned the films actually place on them? In the end, not so much. They seemed to be expendable, and, with rare exceptions, preservation simply wasn't happening. I started a campaign for a more stable colour-film stock in the early '80s, and then, in 1990, I started The Film Foundation with my fellow filmmakers and with the help of Bob Rosen at UCLA.
The foundation has done some great work on the preservation of African cinema – how important do you consider helping preserve and promote lesser-known film traditions to be in the West? Do you believe there is an appetite for this material among Western audiences?
It's immensely important to preserve African cinema, because filmmaking throughout the continent has been more prolific than in other areas of the world. In 2007, we started the World Cinema Project, a programme of The Film Foundation dedicated to the restoration, preservation and dissemination – very important – of pictures from areas of the world where filmmaking and film preservation were not prioritised for economic, cultural or political reasons – sometimes a combination of all three. Our very first restoration was Trances, from Morocco, by Ahmed El-Maânouni, a documentary about the band Nass El Ghiwane, which had really inspired me. Since then, we've restored films from Ousmane Sembène, Med Hondo, Shadi Abdel-Salam, Djibril Diop Mambéty and others.
As for the question of appetite, it's not a productive way of looking at the situation. If we tried to follow the appetites of Western audiences when it comes to what we do or don't restore or preserve, we would be relegated to big-budget English language movies made in the last three years. Appetite is never the question. Allowing people to discover films, giving them a chance to see something unlike anything they're used to and react however they want to – that's the heart of the matter, always. I'll quote Huub Bals, who founded the Rotterdam Film Festival: "I don't find films for audiences; I find audiences for films."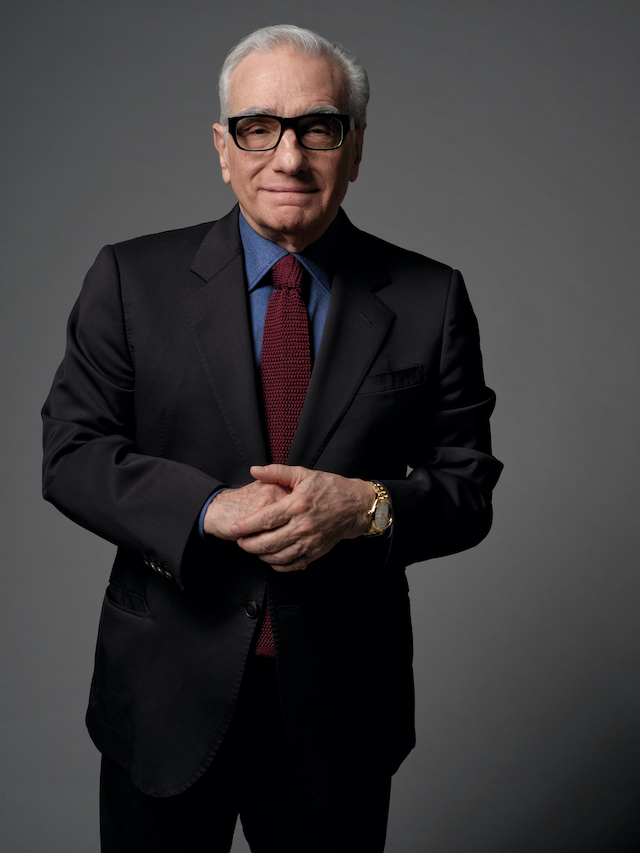 Is the work that the foundation does today as relevant as it was when you founded it?
I don't think it was ever a question of relevance, but urgent necessity, and neither the urgency nor the necessity has lessened at all since we started. The work is never-ending, because there are always more films to find and to restore and to preserve. And now, in the digital era, we are faced with a need to migrate the films from format to format, because the technology is constantly changing.
The archivists themselves are often uncelebrated – what are your thoughts on their work?
I'm inspired by their dedication. I have yet to meet an archivist who doesn't absolutely love what she or he does. You have to. That's why you go into the work. For me, they've always brought to mind the medieval monks copying manuscripts by hand. I really admire them and the work they do.
How important is access, in terms of the work of the foundation?
It's everything. A film is no good if you lock it away where no one can see it. By preserving and restoring films, they reach audiences anew and can be made available via streaming platforms, DVD, television and, most importantly, on big screens at film festivals, archives, museums and in the precious few remaining independent art houses.
What are your future ambitions for the organisation?
To restore, preserve and show more and more films!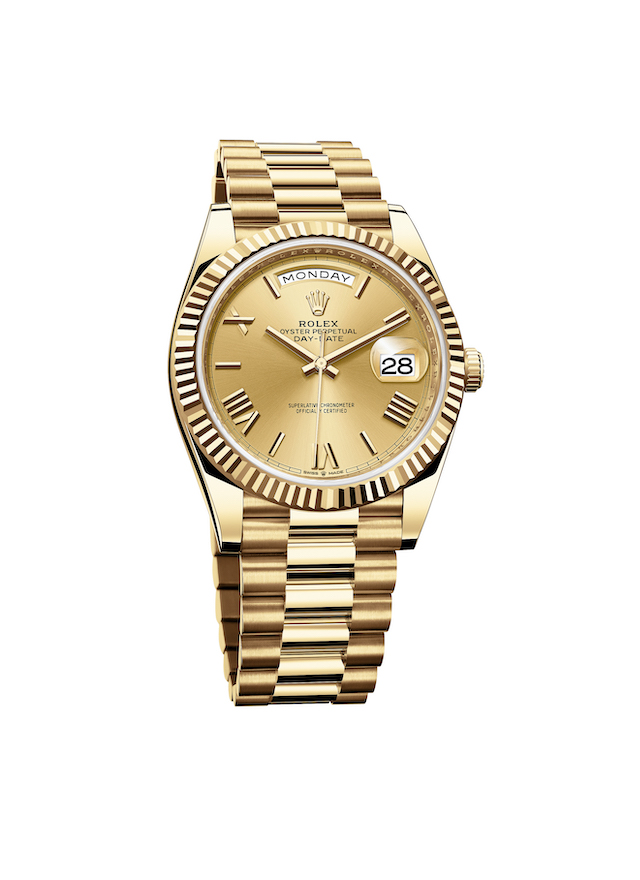 Time and Motion
To get the best sense of Martin Scorsese's love for mechanics and timekeeping, don't look to Taxi Driver, Goodfellas or any of his rightly lauded masterpieces – instead, watch his wide-eyed fantasy, Hugo (2011). A love letter to early French cinema, the protagonist is the son of a watchmaker and lives inside the clock mechanism at Montparnasse station. Seeing the joyful intricacy of his father's automata and the swooping shots through whirring cogs, it's no surprise Scorsese is a long-term Rolex ambassador. It's a partnership that started with his involvement in the watchmaker's Mentor and Protégé scheme, continues with its support of his Film Foundation and is sealed with a kiss by Scorsese's beloved 'everyday wearer': his Rolex Oyster Day-Date 40, in yellow gold (£29,350).
Rolex Mentor and Protégé Initiative
With the Rolex Mentor and Protégé Arts Initiative, Rolex supports emerging filmmakers through mentorship, contributing to culture by helping ensure the world's artistic heritage is passed on. Martin Scorsese and Alejandro G Iñárritu have both mentored protégés within this programme, established in 2002, which identifies gifted young artists in a variety of disciplines from all over the world and brings them together with artistic masters for a period of creative collaboration. Other mentors in film have included Alfonso Cuarón, Stephen Frears, Mira Nair, Zhang Yimou and film editor Walter Murch.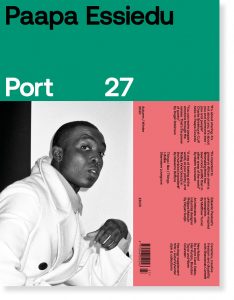 This article is taken from issue 27. To buy the issue or subscribe, click here