Founder Daniel Peters on helping the fashion industry create inclusive workplaces for all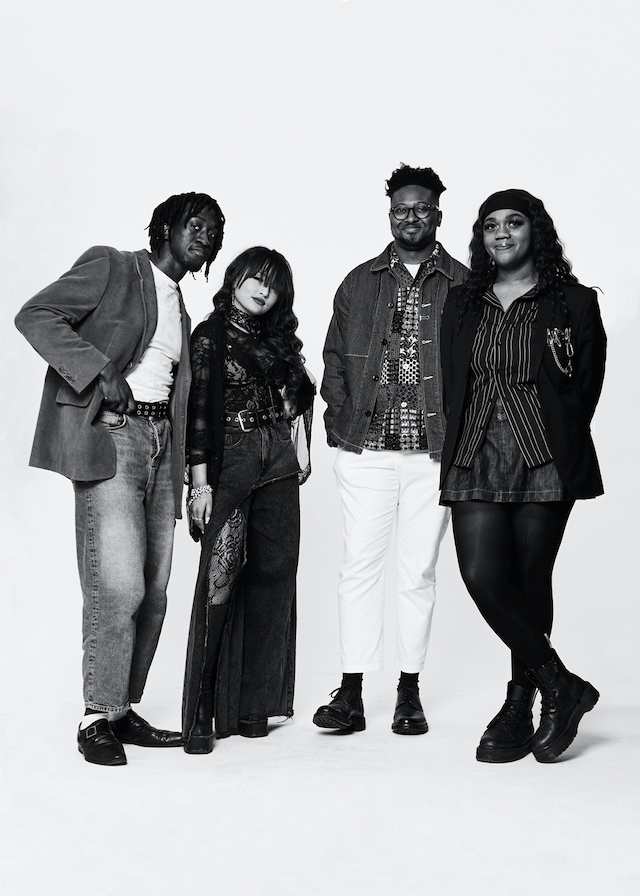 Fashion, like so many other creative industries, has a diversity, equality and inclusion (DEI) problem. Women, people of colour, and those with disabilities and from lower socio-economic backgrounds are still greatly underrepresented. This workplace issue is multifaceted and systemic, meaning that existing and future talent is stymied, struggling without a support network or opportunities to grow. We are all the poorer when organisations are not representative of the population at large. Because, if we're just looking at the cold metrics of capital (courtesy of McKinsey), we can see unequivocally that companies in the top quartile for gender diversity (on executive teams) are 25 percent more likely to have above-average profitability, and the likelihood of outperformance continues to be higher for diversity in ethnicity than for gender. Overall progress – especially outside of the US and UK – is slow, which is why the work of the (Fashion) Minority Report (FMR) is so needed, and should be celebrated. Established by Daniel Peters in 2020, through strategy, workshops, mentoring, and its recently launched online learning and career development resource The HUB, the business helps brands create inclusive workplaces for all. It aims to move the industry beyond social media lip service to real, concrete reform.
Port caught up with Peters – who also sits on the conscious inclusion committee of the British Fashion Council and runs his own menswear-clothing brand 'Your Samples Collective' – to discuss the cultural benefits of diversity, importance of mentorship no matter your age, and converting public outcry into practical change.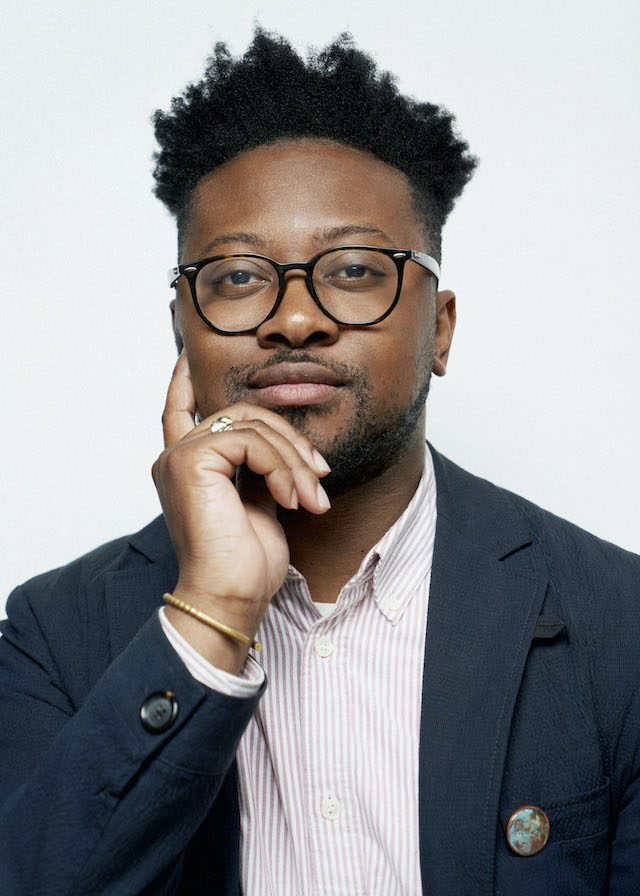 What are some of the barriers to access when it comes to entering and staying within the fashion industry for underrepresented groups, and how may they be overcome? 
Finances and nepotism are the foremost issues that we uphold. We have built a system that has allowed for those with access to sidestep the obstacles and forge a clearer path to becoming successful in what can feel like an exclusive club. That isn't to say that we don't all carry some form of privilege, but for someone from a lower socio-economic background or coming from a diverse community, we don't typically have these resources within our reach. Once you're "in" you'd assume that we'd merrily skip to the fashion finish line together, but the challenge of thriving is a constant issue when you see your often white counterparts zipping past you. This is where workplace equity comes into play and giving everyone – no matter what their background – the same access to developmental tools that will in turn create better representation across all levels of seniority and roles in the fashion industry.
How has DEI and its initiatives changed since you first started working in fashion, and how would you like FMR to contribute to its growth and evolution? 
To be fair, since I entered the industry it wasn't really a conversation, it was definitely an afterthought. As an industry, but more importantly a community, we didn't put the focus on the topic as much as we should. I think back to the black issue of Vogue Italia in 2008, and the admissions of change that the industry uttered. But nothing happened other than a glossy shoot with a well-known and respected powerhouse. Fast forward to 2 years ago, and the pandemic of 2020 brought about a moment to pause and reflect because we had little else to focus on, but it truly felt like a global reckoning for committed progress. We're still yet to really see the effects or even measures of what has evolved, but it's positive that we're still here conversing about the topic. Our job at FMR is to truly drive the efforts of change by being at the forefront of supporting our partners in creating inclusive workplace culture, but also helping diverse talent to see that there is an opportunity for them to succeed with our support.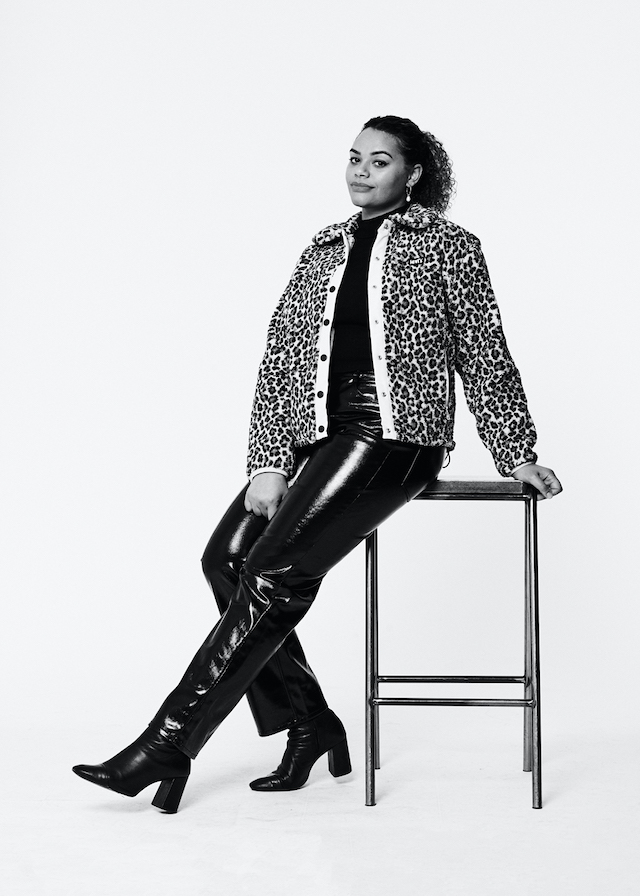 Beyond the ethical imperative we have to meaningfully increase diversity and inclusion within fashion, what are the economic and cultural benefits?
For the senior decision makers in the workplace, the case study is clear. We can see from data and learned insight that in having more diverse people in the room, around the table and contributing to the process, that we end up with a better product or service that the population at large connects with in an authentic way. Teams who are more ethnically diverse typically perform 36% better than those who don't, and for those companies who are more gender diverse, they perform on average 25% better than those who haven't yet invested in broadening their workforce (thank you McKinsey research) But as we think about culture in the workplace, it's not about posting a message of solidarity, it's progressive to stand behind your words with intent and conviction. Potential employees are much more inclined in this day and age to join a company because of the values that a business upholds, and we need to authentically drive this momentum instead of paying lip service.
How has your previous experience at Burberry, Selfridges and BFC informed the approach of FMR? 
My previous jobs have without a shadow of a doubt been a foundation for where I am now. I acknowledge that Burberry has been the lynch pin for my progress, but it is not the basis of my business super power. Through different roles I've come to understand people, process, conflict and ultimately how we can be faced with barriers that we cannot overcome because of our identities. But they have in many ways made me stronger in my conviction and have paved the way for me to understand how I can use my professional privilege to create change for underrepresented individuals.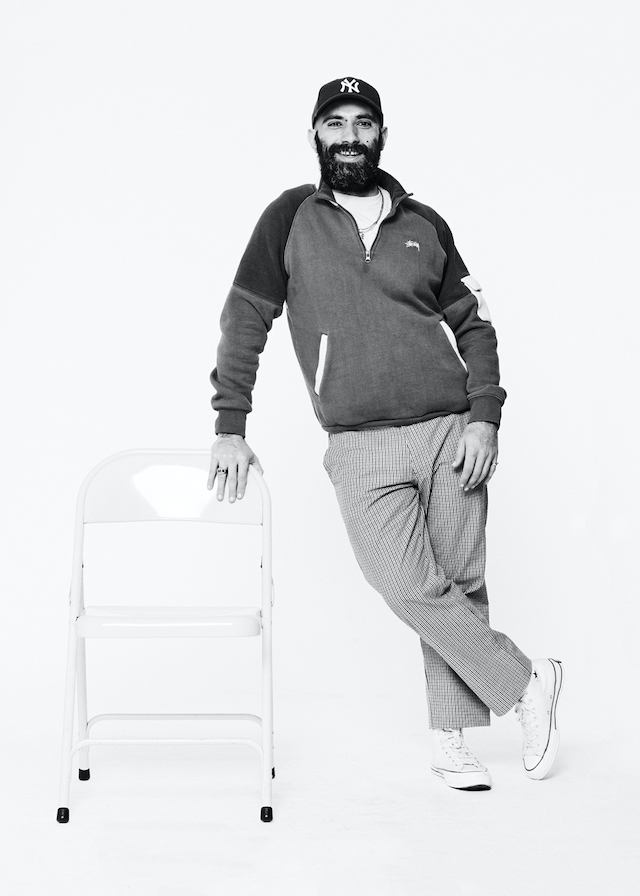 Have you ever had a mentor? If so, what did they provide?
I've had mentors, and will continue to do so throughout my career as I'd never like to consider myself too advanced in my career to learn from others either younger or more experienced in their career journey. I value having the ability to learn from other people's lived experience, and I think that we can all benefit from having that guiding light who can either take you for a glass of picpoul or provide you with words of wisdom that can ignite your thought process. I genuinely cherish the nuggets (big or small) that help me to pivot my thinking or adapt my process for the better.
Who are some of the diverse voices we should celebrate within the industry? 
Edward Enninful is without a shadow of a doubt a patriarch of the fashion industry, but it's the people behind the scenes like Vanessa Kingori and Co whose contributions we must stand back and recognise. I think Kenya Hunt, the new EIC at ELLE, is spearheading positive change, and equally Isabel Sachs from I Like Networking who has a connection to the wider creative sector. I couldn't sign off on this question without mentioning some creative favourites such as Osman Yousefzada, Anna Jewsbury, PC Williams, Akinola Davies, Iggy London, Adama Jalloh… but the list is long and endless! 
And which companies are making real progress changing their workforce, nurturing future talent? 
I'll shout out to our client and brand partners who are at the forefront of driving change with the launch of the HUB – ASOS, British Fashion Council, BROWNS, FARFETCH, JOSEPH and John Lewis & Partners – because without their input we wouldn't be able to support the next wave of emerging talent. But it's important to note that existing talent also deserve a leg up to break through the concrete ceiling of the industry. We also work with great clients such as Fred Perry, Dunhill, Orlebar Brown, AllSaints, Lazy Oaf, PUIG and more to provide mentoring to 18-27 year olds, and with our third cohort getting underway I'm excited to see how our mentees come through and shine.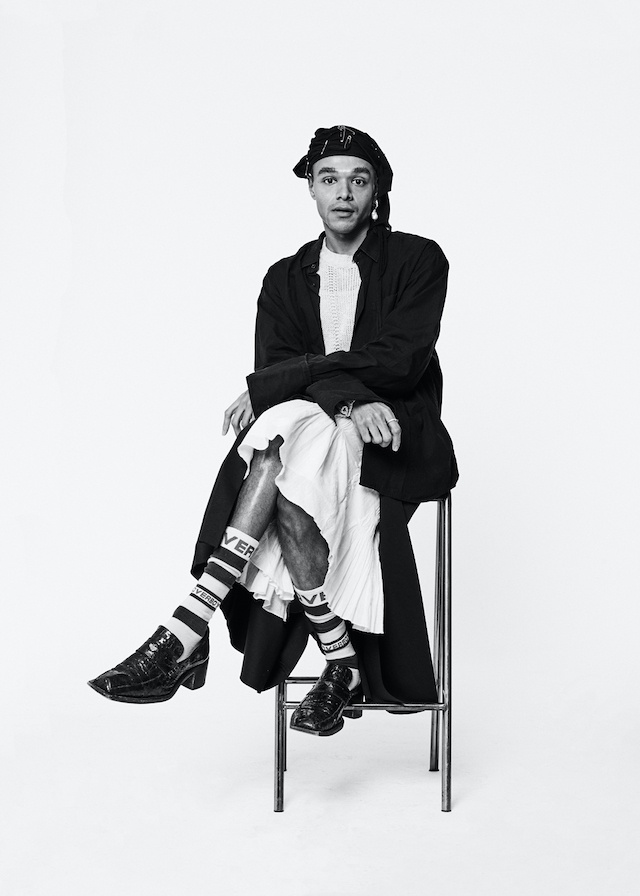 What are your hopes with The HUB? 
A big and admittedly bold question, but in its simplest form I hope for the HUB to provide insight and resources that connect people to opportunities which have so often been out of our reach. The industry and creative sector in general have been (and continue to be) propped up by gatekeepers who use their powers not to create change, but to uphold systems which only allow those who are the "best" cultural fit to exist. The HUB, with the support of our industry partners, will pave a way for emerging and established talent to be better represented and to bridge the gap for companies to access and nurture people who are the new vanguard of British creativity.
How important is it to see someone who looks and sounds like you in positions of seniority? 
When I think back to my formative years, the landscape of diverse representation was bleak. And as dramatic as that sounds, it's true! But my general privileges of speaking and carrying myself in a way that was considered to be palatable, made me blind to the challenges that many others face. There is transformative power in seeing someone who you can relate to, someone who's journey feels reflective of your own path. But we are typically shown one face of success, and that is a damaging narrative to author when so many diverse voices are denied an opportunity to explore their potential to thrive.
Spurred by the pandemic, 2020 was a time when many openly and publicly questioned systems of inequality. In your field have you seen this momentum continued from that initial catalyst? And, I suppose a wider question attached to this – how do you convert outcry into practical and long-lasting change? 
The conversation has of course died down, but I feel that the global awakening to the problem will not disappear and be put back into pandora's box. As we step out of the pandemic and budgets strengthen, there is a definite hum amongst the industry, with businesses and brands tapping into resources like FMR to inform their teams about allyship in the workplace through workshops, or through measuring how teams feel about the workplace culture that they inhabit. These are the steps that we inform our clients to take before we clumsily rush onto social media to share messages of solidarity that are often empty promises for change that people don't forget. The underrepresented are no longer here for the crumbs that we've been fed, it's time for systemic change that is long lasting, transparent and measurable.