William Kherbek heads to the Franz West retrospective at the Gagosian Gallery in London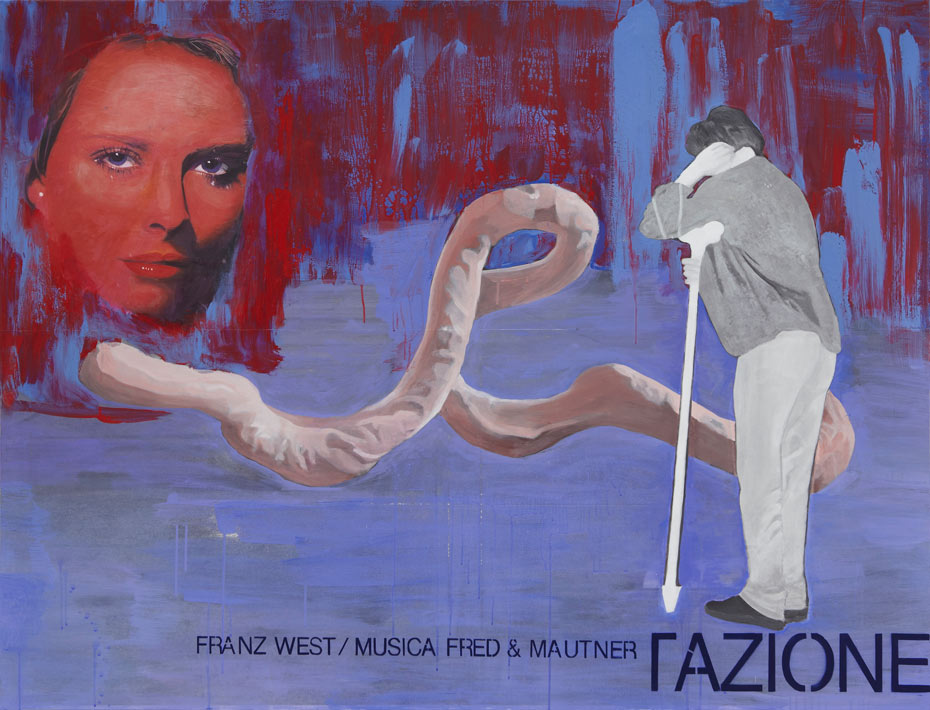 It is a cliche that, upon the death of a given artist, the critical claque appear on cue to collectively intone that he or she was "irreplaceable". Call me a liberal humanist — you won't be the first — but I tend to think everyone is irreplaceable. When it comes to artists, my cliche of choice is "inimitable". Inadequate as it is, there's at least something to discuss with that word. To call Franz West "inimitable" is a point that's driven home by the sheer profusion of artists who imitate him. Best not to name names, but over the course of a given year, a half way conscious art critique will stumble — literally and figuratively— over at least a half a dozen of these West tribute acts among young and, shall we say "young-at-heart" sculptors. Its hard to say exactly what it is about West's work that makes it so vastly more interesting than that of his acolytes, but the generous valedictory exhibition Man with a Ball at the Gagosian Gallery offers about a couple of dozen very good opportunities to ponder the mystery. The whole time I was at the exhibition, I kept turning over a single question in my head. A West fan for many years, I kept asking myself, "Why isn't this stuff crap?" Because, let's face it, it's the fundamental question West's art poses. Here's a big, winding sculpture that looks like a rejected infinity symbol painted a bland shade of white and offering you not much beyond its clean, generic surface. What's not crap about that? Even the list of materials, "synthetic resin lacquer", "Styrofoam", hardly lend themselves to grandiose interpretations. No, but possibly that's what it is that keeps the work from being crap, its aggressive awareness of itself as potential crap. The cheapness, the weird fulsome character of some of West's great sculptures look like they came from Pee Wee Herman's smoking room, and in this, they become transcendent. There's real conceptual heft to recognising that we live in a culture that can sustain a notion like "Pee Wee Herman's smoking room" that such a thing very likely existed, in the 1980s at least, almost makes West some kind of prophet.
"The cheapness, the weird fulsome character of some of West's
great sculptures look like they came from Pee Wee Herman's smoking room"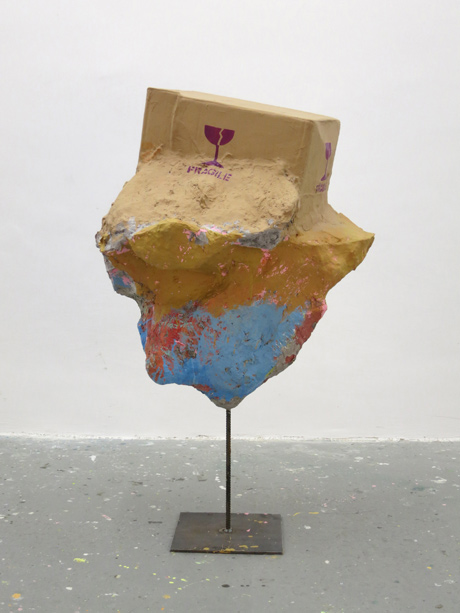 But it's not just the almost-wacky sculptures. The Gagosian has a lovely little field of sculptures that combine cardboard, papier-mache, Styrofoam and steel. They have an Easter Island-esque iconicity to them and the paint work, a gloppy explosion of acrylic, makes you wonder why people bother with the stupid cow/bear/bull/whatever sculptures you see dotting public squares in big cities, all of them covered over in different anodyne designs by young artists and design firms. Plant a couple of these Wests down around Bank station and who knows, the culture of the City might actually change. And, they're not even the highlight of the show; that would be the video work from which the show takes its title, a scene of people at dinner parties bashing a big green ball into each other's heads. There's more about the subtle oneupmanship of conversation and "civilised" middle-class values in those scenes of vengeful ball-bashing than in the much-vaunted Polanski film adaptation of Yasmina Reza's play, The God of Carnage. Franz, you'll be sorely missed if frequently quoted.
Franz West: Man with a Ball runs until 10 November at Gagosian Gallery, 16-24 Britannia Street, WC1X 9JD