SE1's colourful hotel adapts its services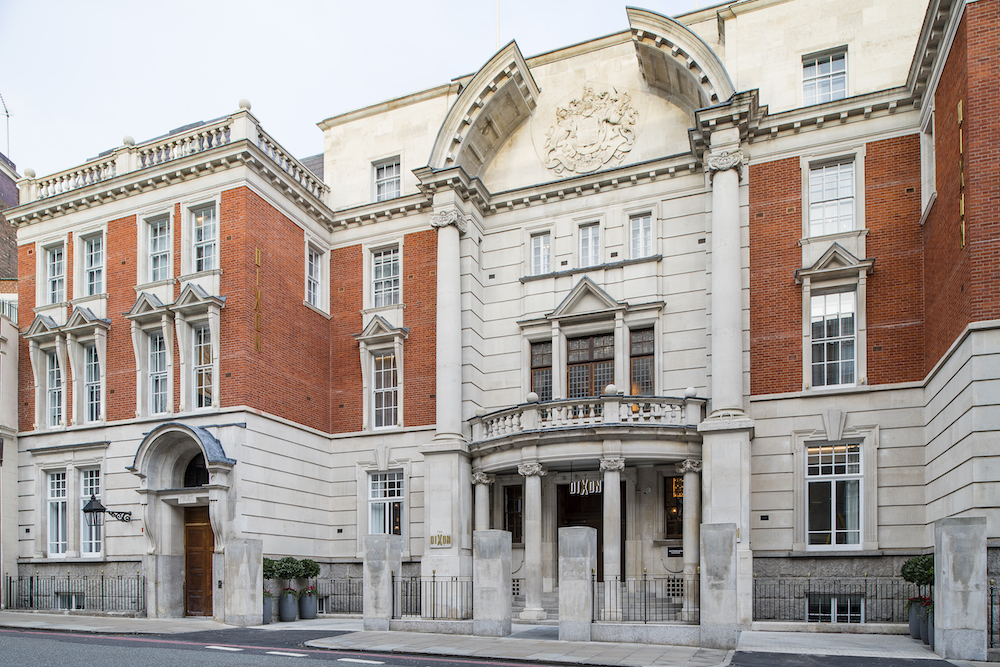 The Dixon's former clientele included criminals and prosecutors. In a previous life, it was Tower Bridge Magistrates' Court, designed by the celebrated architect John Dixon Butler. After faithfully being restored so as to maintain its Edwardian Baroque heritage, the Grade II-listed SE1 hotel first opened its doors in February last year, and after briefly closing, reopened them in July following London's lockdown. Now it offers an altogether more comfortable experience, boasting 193 rooms, a grand staircase, bar, restaurant, artwork from the local Anise Gallery, and gym. Although service has been inevitably altered – daily temperature checks via a contactless, facial recognition IR scanner are the new norm – it still manages to be a superb stay.
Port caught up with The Dixon to discuss design, adaptation and changes the pandemic will ultimately bring.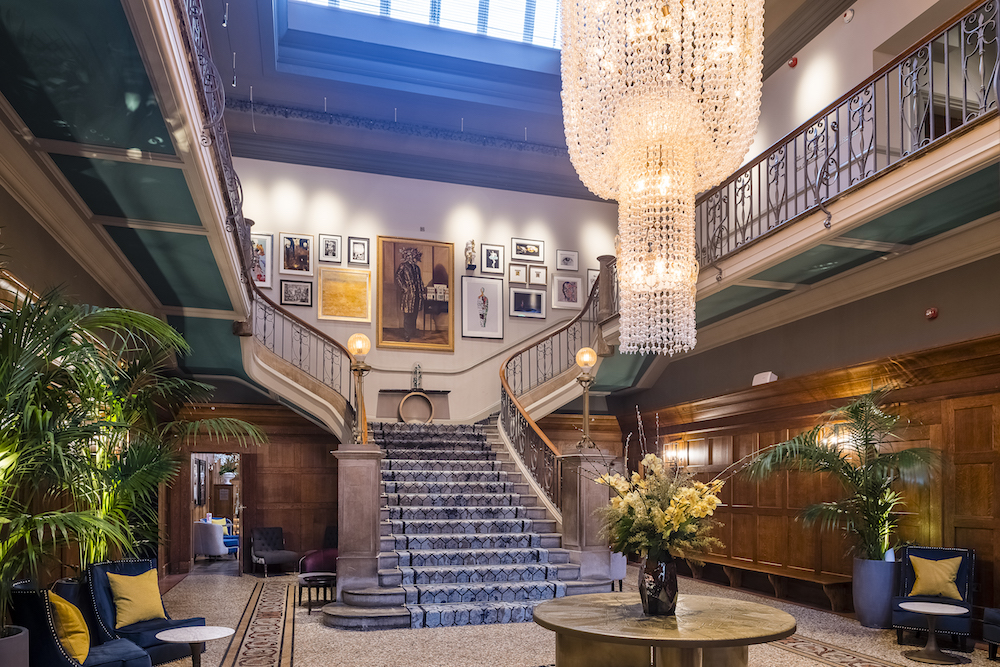 Could you talk a little about the design choices? 
Located in the heart of Southwark, The Dixon is a hotel infused by the culture and creativity that makes up the unique fabric of SE1. It is an awe-inspiring building that dates back to 1905, when it first served as the Tower Bridge Magistrates court. Rooms, suites, lounges and the restaurant enjoy an edgy, electric design aesthetic and a boutique vibe. Tactile materials, bursts of colour and finely-crafted details complement the authentic original features.
Why is SE1 the place to be?
The hotel is placed amongst cultural icons like Tower Bridge, Tate Modern, Southbank and Borough Market. The Dixon is inspired by the art, music and theatre that shape the neighbourhood.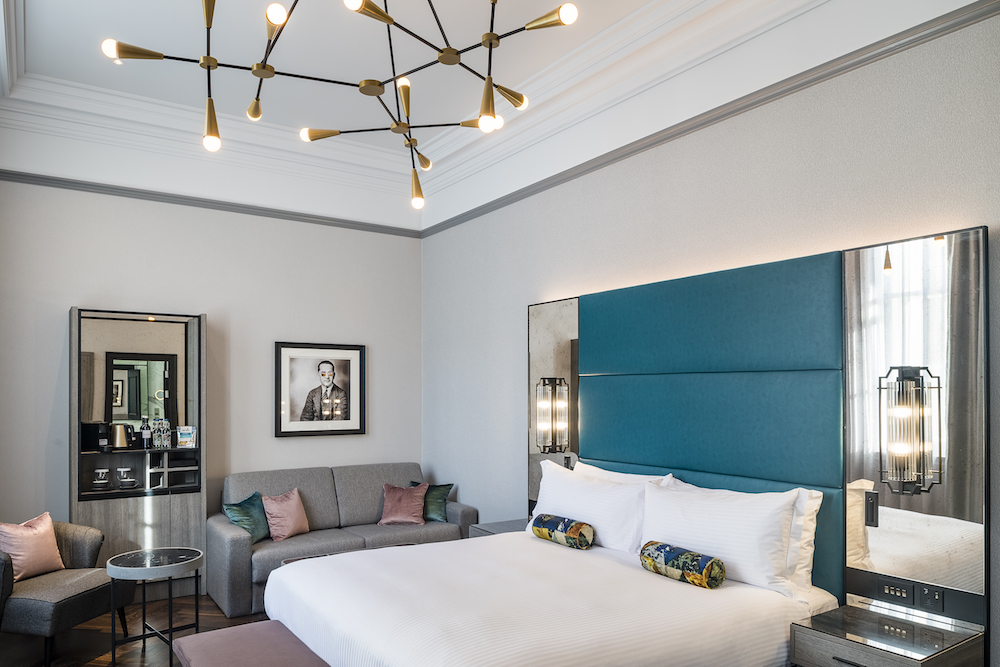 What do should service aspire to in 2020?
The safety of our guests has always been our number one priority and in a pandemic, even more so. Our team go to extreme lengths to ensure that the hotel is as clean and safe as it possibly can be. We have contactless IR scanners to check individuals' temperatures as soon as they arrive and we encourage guests to check in to their room virtually and gain access via a contactless key card. QR codes are placed around the hotel so visitors can scan and order from the Provisioners and Courtroom bar menu – limiting the need to touch items unnecessarily – and we've increased the frequency of the cleanliness procedures for public spaces and individual bedrooms. We ensure all these details are reviewed frequently and adapted to depending on the latest government guidelines, and we actively encourage guests to give feedback so we can continue to strive for perfection.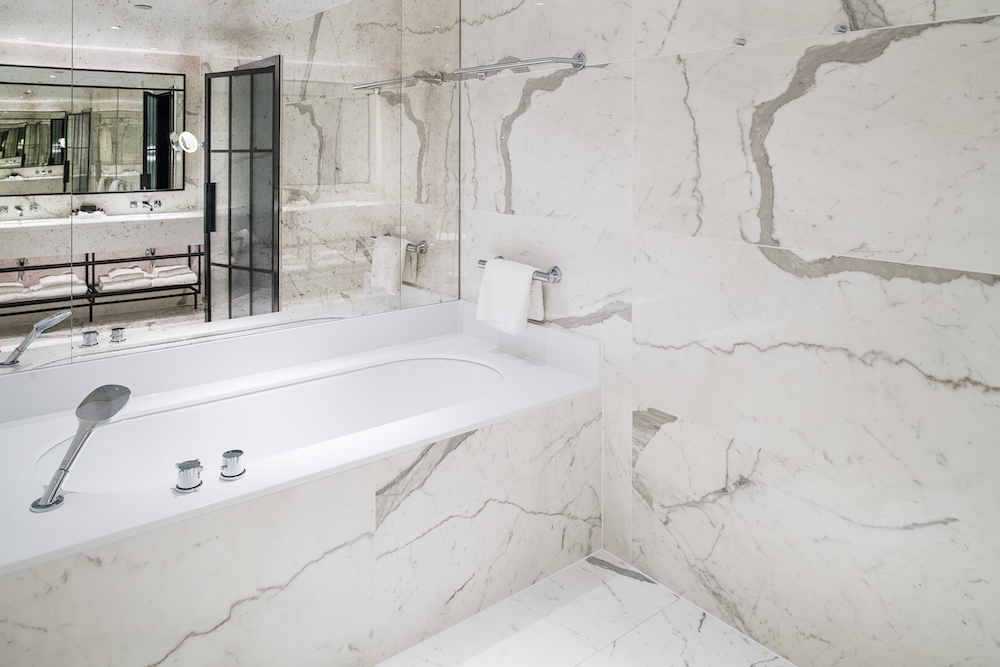 What challenges and opportunities does Covid-19 bring for you? 
The main challenge is the decrease in tourists and business travellers visiting London for leisure and work. The Dixon is quieter than usual, however, we have adapted our offering for the staycation market and are seeing an increase in bookings week on week and upcoming months – especially around the key seasonal holiday dates like Christmas and Easter. As well as attracting the business traveller from the UK domestic market, the hotel is ideal for both the business and leisure guests and one example of how we were able to leverage this was by joining the government's Eat Out to Help Out campaign to promote our bar and restaurant. As well as attracting the business traveller from the UK, the hotel is ideal for business and leisure guests.
Photography Paul Winch-Furness