The sleek start-up leading the electronic bike revolution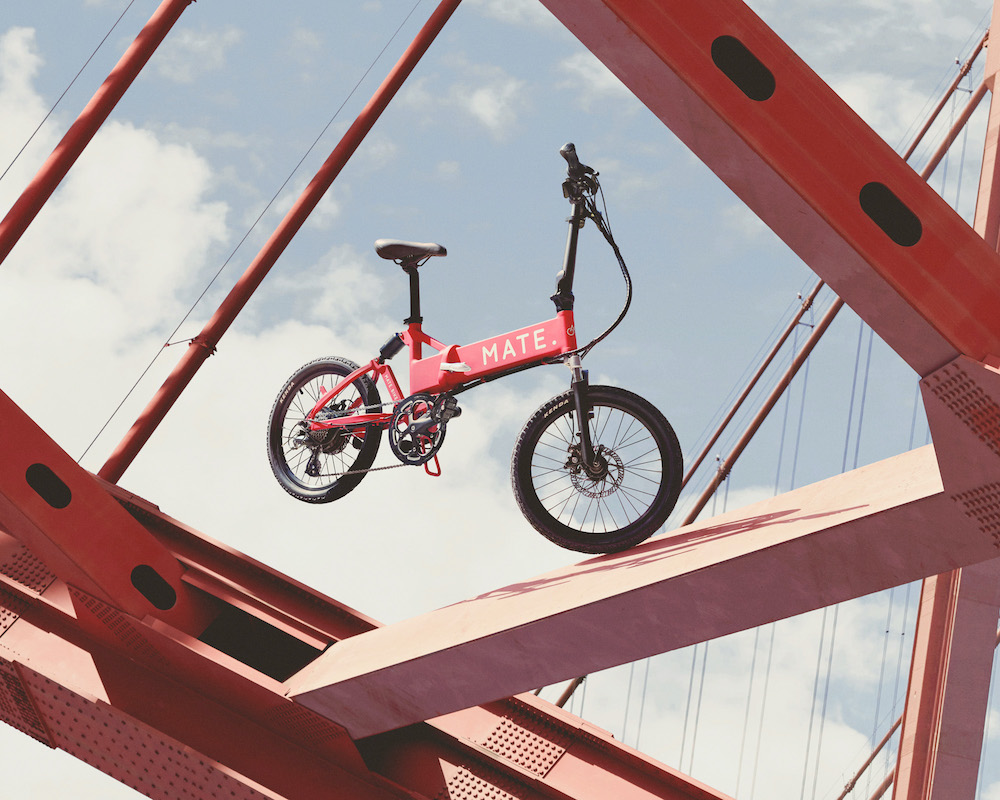 There is nothing finer than travelling by two wheels, pins pumping, wind kissing skin. Pre-pandemic, cycling levels had been static for decades, which is why the last few years of uptake has been promising – uptake that will require infrastructure investment, policy, and cultural attitudes changing to carry lasting momentum. Running alongside this has been the meteoric rise of electric bikes. First patented in 1895, in many regions they are now selling at a far faster rate than their traditional counterparts. Next year, it's expected that total worldwide circulation will reach 300 million, a 50 percent increase compared to 2019 levels.
One brand sleekly leading this seemingly inevitable charge is MATE.. Founded in 2016 – in the cycling mecca of Copenhagen – the start-up was created following the most successful European crowdfunding campaign to date. Aiming to look slick whilst addressing traffic congestion, climate change and health issues, it's gone from strength to strength through surprising design and capsule collaborations with the likes of Palm Angels, Moncler and evian. Technically too, its distinct low build and thick tire tread makes for a confident cruise on and off road via their MATE City and MATE X respectively. Laying claim to the fastest foldable eBike title, it also has one of the longest usable ranges due to an immense battery life – 120km. Although this writer prefers travelling under their own steam like a luddite, after a test ride his head was nearly turned.
To celebrate the recent opening of its two London stores in Spitalfields and Covent Garden, Port spoke to Michael Lillelund, head of brand, about Copenhagen's sense of community, mobility innovation, and what our roads will look like a decade from now.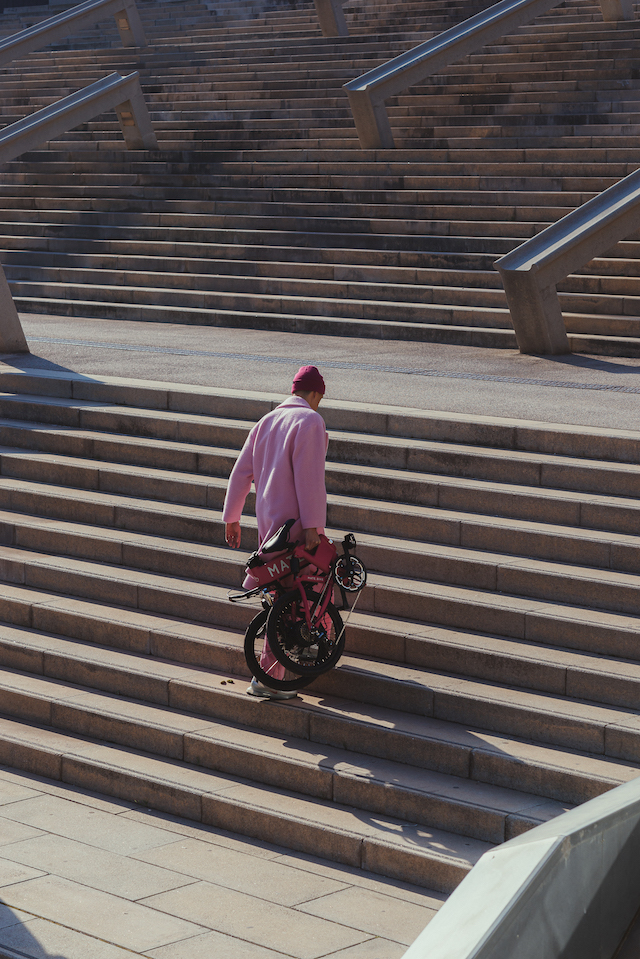 What motivated MATE to launch a crowdfunding campaign and what made it so successful?
MATE became a crowdfunding success because we saw a gap in the market: eBikes until we entered the industry were more less all the same, looked the same and weren't very appealing. They had the battery mounted on the rear rack and looked unfinished. Our bikes offered something quite different, giving the bike a better look without losing the technical elements.
What sets the brand apart?
MATE created a unique positioning between fashion and tech with the goal to become the most desirable eBike. Our bikes are a lifestyle statement, where freedom of expression plays a vital role. This difference is visible in any way we are doing business, from the way we develop our MATEs, how we market them and even how we create our own stores. This way we do not have to follow the limiting rules and traditions of how regular bike companies work.
What makes Copenhagen such a welcoming and safe environment to cycle? How can other cities adopt its urban planning and policy to achieve similar results? Or, is it impossible to replicate its success? 
Copenhagen has its infrastructure to its advantage. We have a focus and continue rigorously to build space for bikes instead of cars and develop more green areas to encourage other ways of commuting over car rides. The sense of community in Copenhagen is also a critical contribution in making the city's green initiatives thrive. From sorting trash to having recycling centres at close proximity.
Urban planning needs political support and will to happen, so it is very important that city biking is kept on the agenda and cultivated for the future. Keeping pressure on the legislative bodies of the city is paramount.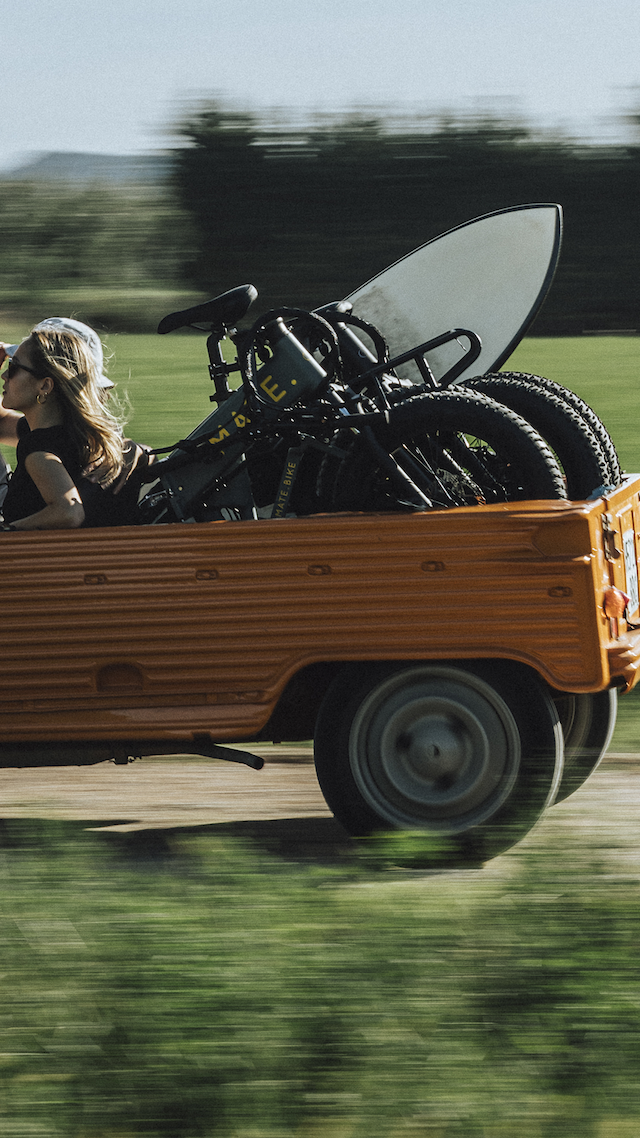 Where else in the world is leading in terms of cycling and environmental policy? Where do you look to for inspiration? 
The Dutch market undoubtedly is a leading example in this regard. Also, Scandinavia is ideal for such policies as well. It will also be interesting to see how other key cities such as Paris, London, New York and Milan shape up in the coming years. All of them are taking measures and making considerable changes to ensure the best outcome sustainability wise. A lot of countries are also encouraging biking in their markets with tax reliefs and subsidiaries, including benefits for manufacturers and producers. Essentially, improving local businesses.
We look at the world in general and study different trends across markets, especially those we are physically present in – Japan, Germany, Denmark, US. All metros and urban areas are taking a unique approach to its infrastructure. Similarly, different players within the mobility segment are focused on innovation. The fashion world is undoubtedly on our radar as well as it has a creative approach to create desire, which is what we believe in too: Desirability drives change.
Why partner with brands like evian, Palm Angels and Moncler?
Our partnerships with leaders in luxury and high street fashion as well as lifestyle and culture is the best confirmation of what we want to create with MATE – a brand in the intersection of fashion and smart tech.
Their followers are overlapping strongly with a big part of our community so it is a win-win for both! Working with such amazing partners also pushes the boundaries of what our MATE can be as they are interpreting it from a different perspective. So, it helps us not only to create buzz and brand equity but also expands our imagination of where our MATEs and the brand can go.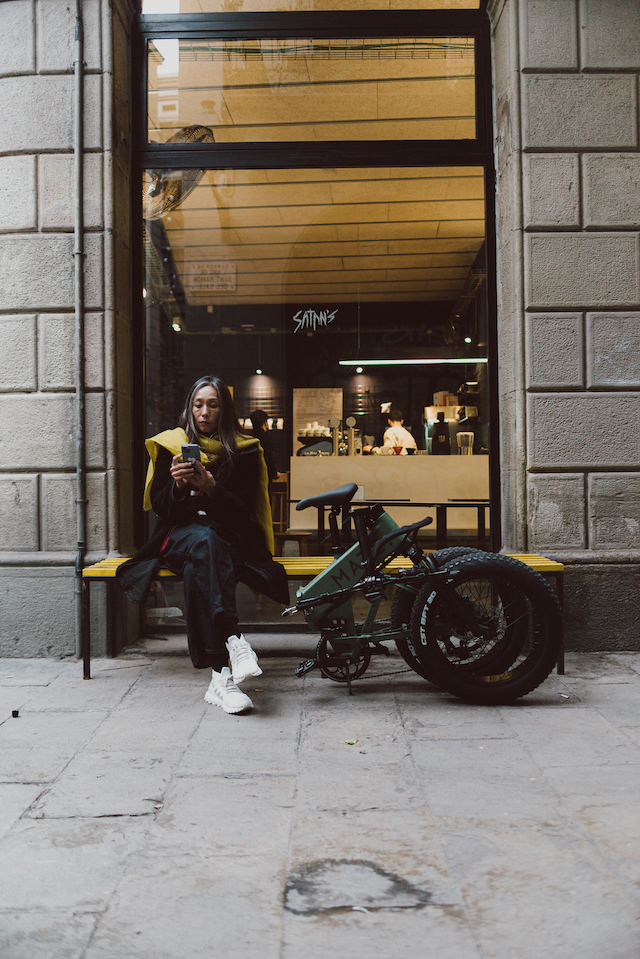 Beyond practical measures, how can cultural attitudes be shifted to encourage cycling? Many perceive it as a dangerous endeavour in cities like London…
Road safety is one of the biggest issues in bike adoption. It has to be a collaborative effort in ensuring that the infrastructure is there to support biking initiatives. It also means that we need to change the behaviour of preferring a car ride for simple tasks like running errands, commuting to work and short distance commute. This change is a bigger challenge than supporting infrastructure.
Behavioural change comes with change in culture and that is where MATE plays a big role because we created a segment for cool bikes, ones that add to the lifestyle and personality for the rider without compromising on performance. 
What will our roads and cities look like 10 years from now if the trend of electric bikes continues to grow and what benefits will this bring?
We think 10 years from now we will be greener, in the way we commute, the way we live and the way we plan our cities. Having said that, 10 years from now is a challenge no matter what given the current environment situation and lifestyle choices people make. For any change to happen many aspects need to match and work together like a well oiled machine. Changing behaviour is not easy since it doesn't happen instantly. Similarly, infrastructure will not change overnight because it needs time. But, we are very optimistic about the future.