The annual artist residency in Portugal encouraging sustainable practice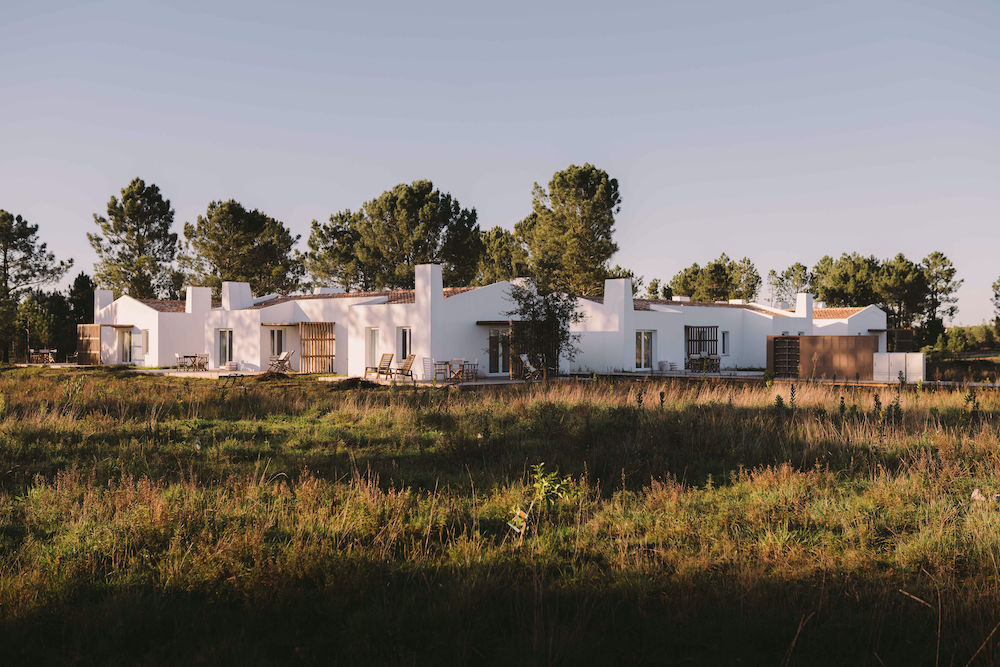 Artist residencies, in the 20th century, emerged in response to several factors: increasing urbanisation, population growth, war, and the white heat of technological advancement. Sites such as the MacDowell Colony in New Hampshire, or Worpswede in Bremen, fostered creativity, collaboration and community, allowing artists of all kinds to live and work alongside one another, away from the din of city-life. These factors remain, and so too does the allure of a space carved out from day-to-day demands, time to reconnect with your practice. In light of the pandemic, a safe place to escape to has never been so needed.
Craveiral Farmhouse, a Portugese quinta in the hills of Odemira, is one such place of refuge. What started as a field of "unloved carnations" is now a sprawling sustainable hotel on nine acres of land, complete with farm, permaculture garden, pools, cottages, nature centre, and an orchard of indigenous trees, thanks to founder Pedro Franca Pinto. In 2020, the Lisbon lawyer-turned-farmer struck a partnership with BLANK100, a nomadic project supporting artistic exchange, leading to an annual residency. The successful (and safe) inaugural launch in January 2021 saw multi-disciplinary artists Alice Morey, Violetta Ehnsperg, Dennis Buck, Gonçalo Sena and Marlene Huissoud create work, hold workshops, and share meals with guests amidst the farmhouse's natural splendour. Moving forward, the residencies will be particularly focused on artists willing to improve their environmental impact within their practice by focusing on natural and eco-friendly working materials and recycling processes, and each one will leave an echo, as residents are asked to donate one piece of work before they leave.
In anticipation of the next residency taking place in February 2022 featuring artists Anna Virnich, Banji Chona, Hugo Brazão, Jan Zöller, Johanna Dumet and Kiko Pérez, Port caught up with Carla Benzing, director of BLANK100, to discuss the launch, rural freedom, and viewing work outside of a traditional gallery setting.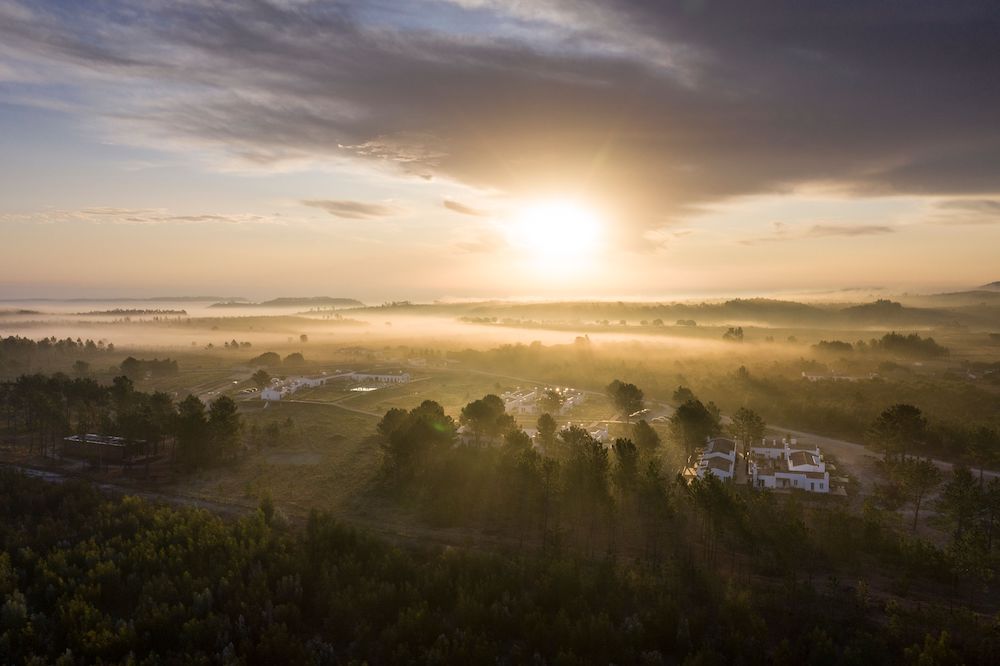 Could you briefly expand on Blank100's work, before and during the pandemic?
Before the pandemic we started off as a physical space in a former furniture factory in Dalston, London, supporting emerging artists with exhibitions, performances, events, and talks. We eventually had to leave the premises because they were redeveloping the building (post-Brexit) and since then, just before the pandemic, the project became nomadic, with the overall aim of building an artist residency. When the pandemic was in full swing and we were like looking for a location to establish it, Pedro, the owner of Craveiral, who I had met by complete coincidence the year before, offered us the space. We were overjoyed to have a base there in Portugal – it is a beautiful part of the world – and the first one started in January this year, during a full lockdown phase.
How did the launch go, under these unusual circumstances?
We were fortunate that it fitted into a window where we could safely make it happen. We tested everyone beforehand, isolated ourselves and the artists from each other for five days on arrival, and then we all tested again. After that we did a group isolation for the residency, which turned out to be quite nice because we understandably became very close in a short period of time.
Many artists had been isolated from the art world, alone in their studios, and one of the aims of the residency was to recreate that community feeling again, to get an exchange going. Essentially, experience something other than the pandemic, or at least come to terms with it through art. We thought it was a nice way for them to start the year, without this dark cloud hanging over them and their practice – to give them the freedom to really develop their work within the wider context of nature.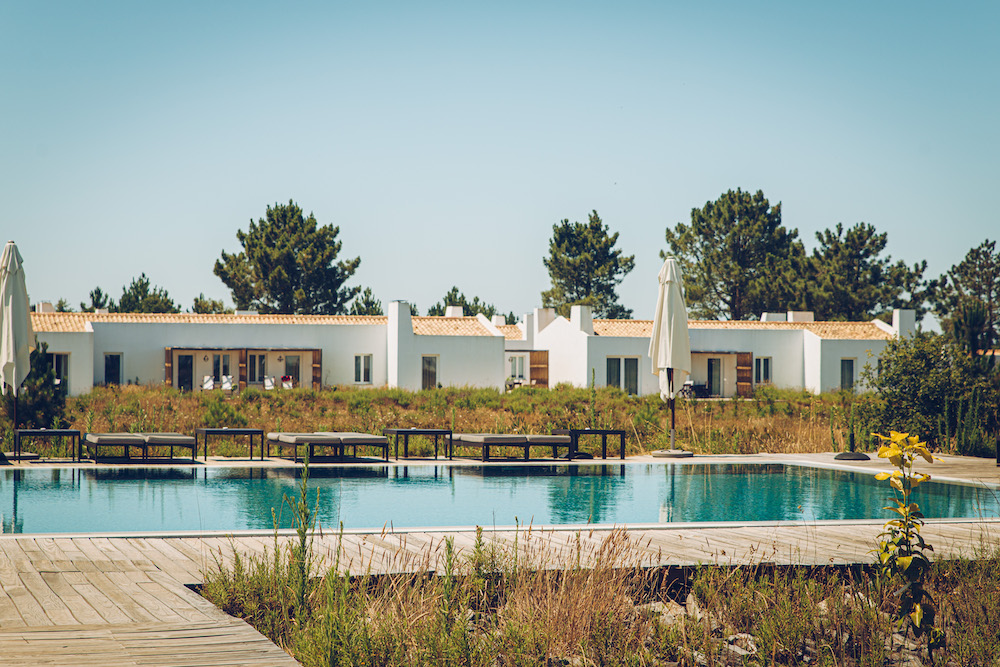 How many artists took part?
It was five artists at the time, for one month. We believe that's a good number to have for an intimate sharing of ideas, for people to feel they're in a comfortable and safe space. We put a great deal of thought into how the different artists, their personalities, would respond to each other. We're just a small team and we wanted to make sure, for the first residency, that we know the artists personally and have visited their studios or seen their practice in person. But maybe with a bit more experience, a bigger team, we'll be able to start an open call for artists to apply.
Are sustainable practices, or selecting work that engages with the natural world, something you took into consideration?
Yes, our focus was mostly responding to the pandemic, a bit more about self-care, but then we realised how much potential there is when that's paired with sustainability. For example, we had artists picking their own vegetables from the garden to cook, and one of the residents made her own charcoal, which she in turn she used for drawing. In the future, we want to focus on this area even more as a mode of artistic investigation, as well as artists who are eager to learn more about it.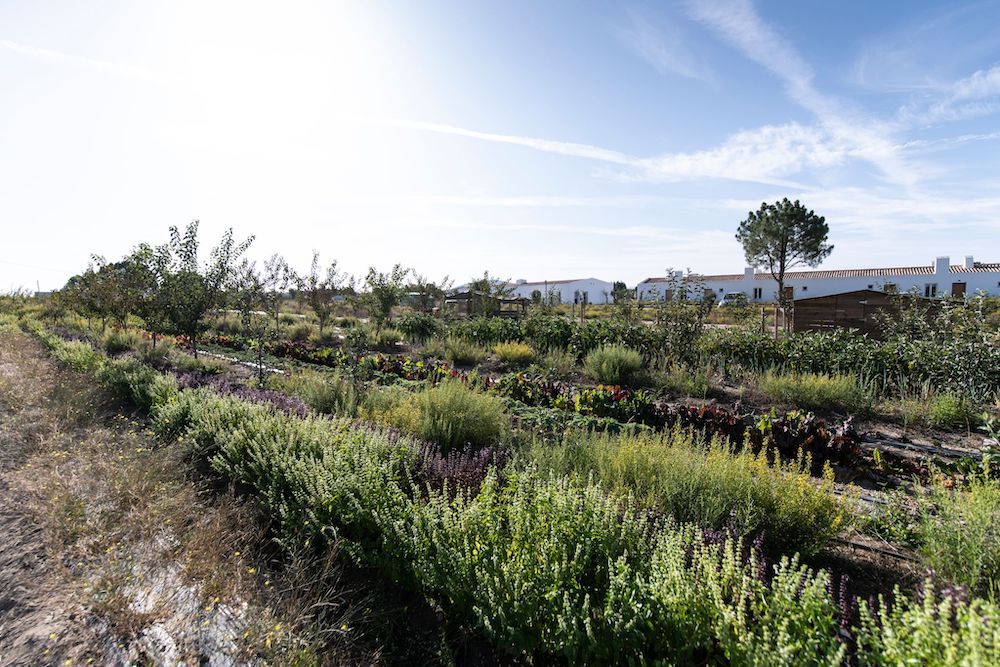 What impact does working in new spaces, in particular rural ones such as the farmhouse, have on creativity? Of approaching work differently through new rhythms?
From our recent experience, it definitely opens up new possibilities and new practices for each artist. You have the chance to reconnect more with the natural world, perhaps the origins of your practice. You're hopefully less stressed and removed from technological and urban angst. You have the chance to really focus on your work.
Likewise, what is unlocked or revealed when you display work in non-gallery traditional white cube spaces?
I think it ultimately gives the artist, the art, and the viewer more freedom. The latter has the opportunity to understand the artwork in a different setting, experience it viscerally outside, for example. They also often get an insight into where and how the artwork has been produced.
The upcoming BLANK x Craveiral Farmhouse residency takes place February 1 – 27, 2022