As Hotel Byblos opens its doors for yet another summer season, Port delves into the history of the iconic Tropezian palace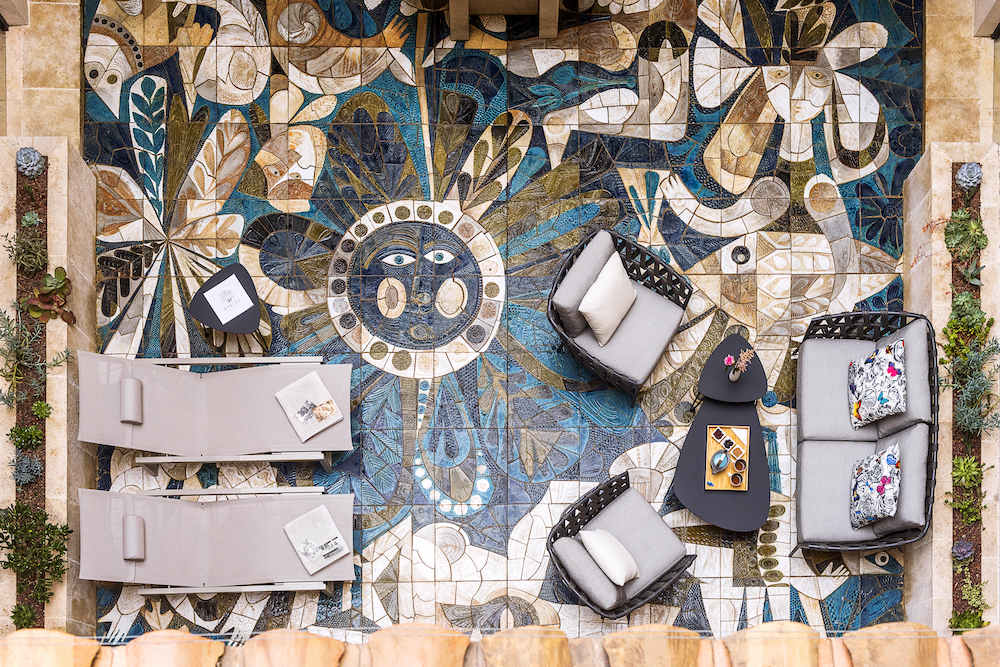 After Brigitte Bardot was seen frolicking around Saint-Tropez both on- and off-screen during the filming of And God Created Woman, the sleepy town became just as much a sensation as the seductive starlet. The actress' bombshell beauty and coquettish ways not only put the fishing village on the map as the Côte d'Azur's sexiest summer destination but also caught the eye of the Lebanese businessman Jean-Prosper Gay-Para, who became so capitivated with the star that he confessed to a friend his desire to build her "a palace worthy of the Thousand and One Nights, unique in its kind, from one side of the Mediterranean to the other." It was a grand romantic gesture as worthy of the big screen as B.B. herself. Byblos was not built to simply be a hotel, it was built as a symbol of love.
By the time work began on Gay-Para's ambitious project five years later in 1965, the actress was already engaged to German millionaire playboy Gunther Sachs, who apparently employed his own over-the-top methods of seduction by flying a helicopter over the star's Riviera villa to deliver hundreds of roses. Unperturbed, Gay-Para continued with his plan and Byblos opened its doors two years later in 1967. A hedonistic three-day opening party was attended by around 700 high society guests including Juliette Greco, Françoise Sagan, and Paco Rabanne. Gay-Para might not have succeeded in winning Brigitte's heart, who happened to be on honeymoon during the celebrations, but he did secure her attendance for the launch of Byblos' nightclub, Les Caves du Roy, that summer.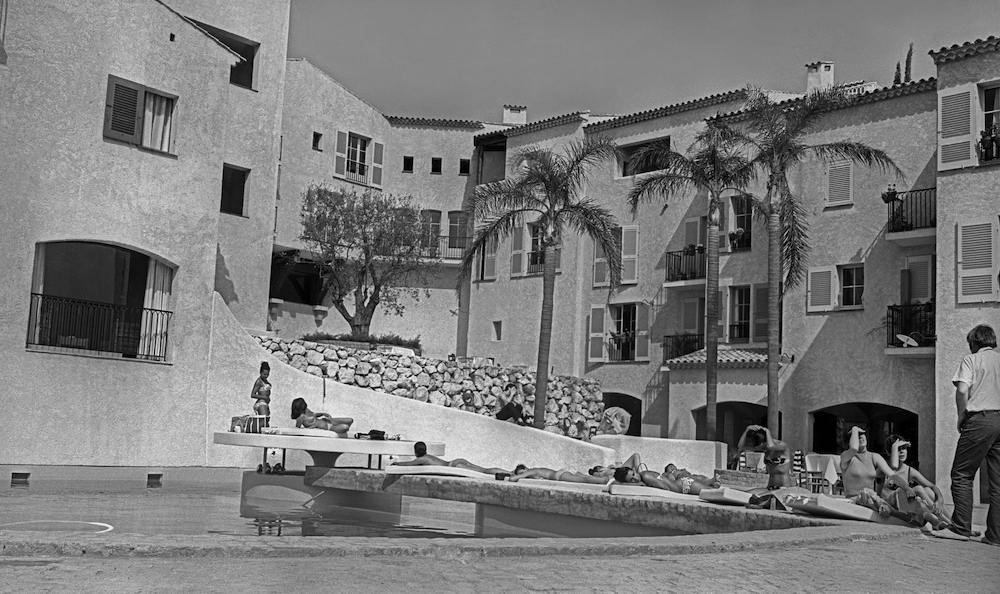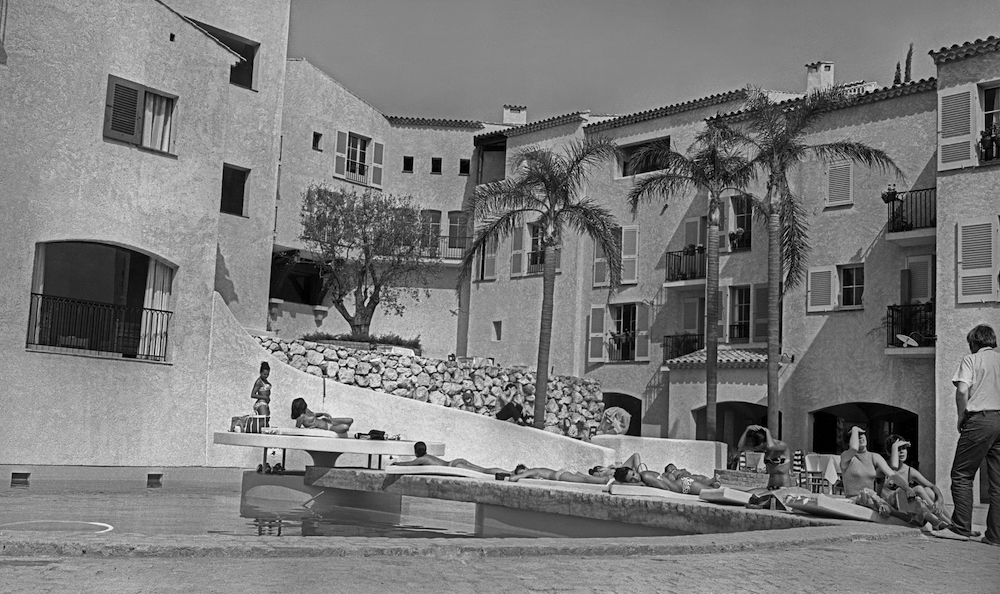 Yet just months after realising his dream, Gay-Para left Byblos to return to Beirut on account of the 1967 Arab–Israeli war. It took only a few weeks to agree to a sale with billionaire French businessman Sylvain Floirat, who as a reluctant hotelier, and perhaps savvy businessman, put in a low offer for the hotel, which to his surprise, Gay-Para accepted.
Any changes behind the scenes did nothing to affect Byblos' reputation as a celebrity magnet. B.B., who had maintained a friendship with Gay-Para, continued to visit the palace built in her honour. Jack Nicholson, Cher, Clint Eastwood, Romy Schneider, and Elton John all partied at Les Caves du Roy. When Mick Jagger married Bianca Pérez-Mora Macías in Saint Tropez in 1971, the newlyweds checked in to Byblos with the Rolling Stones and a host of famous friends in tow. Black and white photos of the musician outside the hotel in his sports car and on the balcony of his room, which was transformed from the honeymoon suite to the Missoni suite to celebrate Byblos' 50th anniversary, are still an emblem of Byblos' legendary status 40 years later.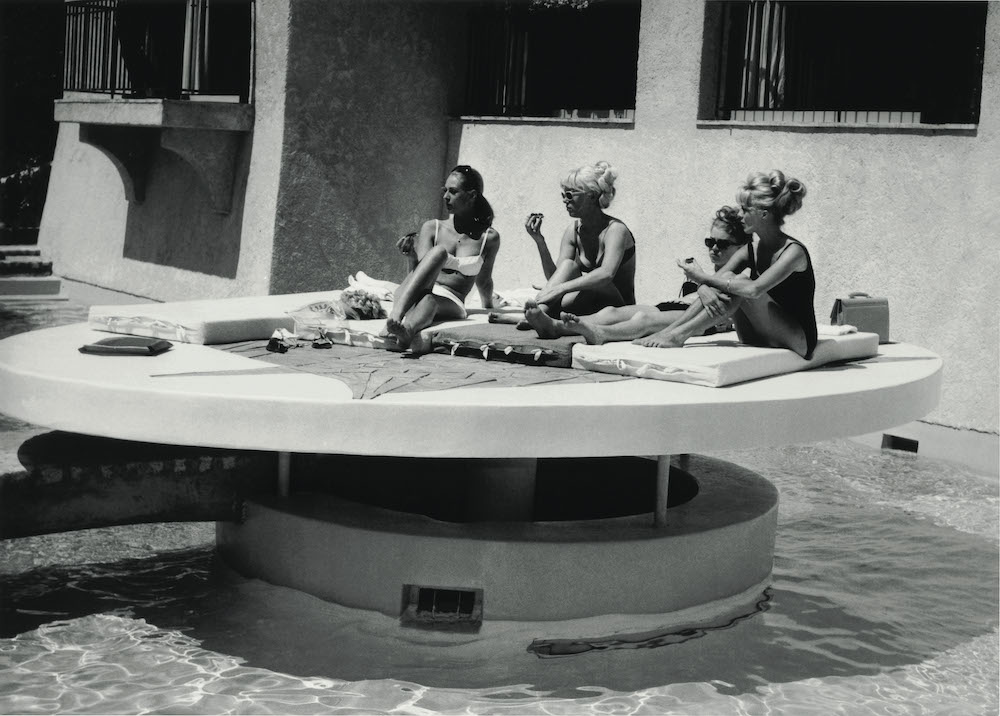 Byblos might have enjoyed enduring success since its 1967 inauguration, but at the time Gay-Para's creation was daringly different from the Côte d'Azur addresses that pulled in the same jet setting clientele. Whilst many of the grand Riviera hotels stand proudly on the seafront, large in stature and dipped in gold, Gay-Para imagined Byblos in the style of quaint néo-provençal village and hid it away next to the market square of Place des Lices. In a nod to the ancient port of Byblos, believed by the Lebanese to be the oldest port in the world, a collection of grey stucco houses with traditional shuttered windows were grouped around the hotel's now iconic swimming pool. Instantly recognisable with its tiled platform rising out of the water and bearing Byblos' insignia of Zeus abducting Europa, the pool's unconventional design earned it a starring role in the French comedy Le Coup du Parapluie and notably, Helmut Newton's photography series Limelight Nights. Published in British Vogue back in 1973, the images perfectly capture Byblos' almost unattainable sexiness by portraying a sultry poolside cocktail party sipping on champagne, as Vogue fashion editor Grace Coddington, clad in a black bikini and sunglasses, floats below them in the pool's cool blue waters. Through knowing Philippe Sicardon, one of the hotel's architects, the ceramist Roger Capron was brought onboard to create the hotel's bright yellow staircase, now immortalised in a photo of Grace Jones sitting atop the banister in hotpants and a headdress. Inspired by his time in Vallauris where he had been working with Picasso, Capron commissioned the piece to be crafted in glazed sandstone by the town's local ceramists and decorated with black and white graphic characters in the typical Vallauris-style. The hotel's last great design feature was overseen by Gay-Para himself, who imported piece by piece the ornately carved 17th century wooden panels that dress the walls and ceiling of the hotel's former bar Krak des Chevaliers, where the newlywed Jaggers celebrated their nuptials. It's since been reincarnated as the more wholesome Salon Libanais, a treatment room in the ultra-luxe Sisley Spa.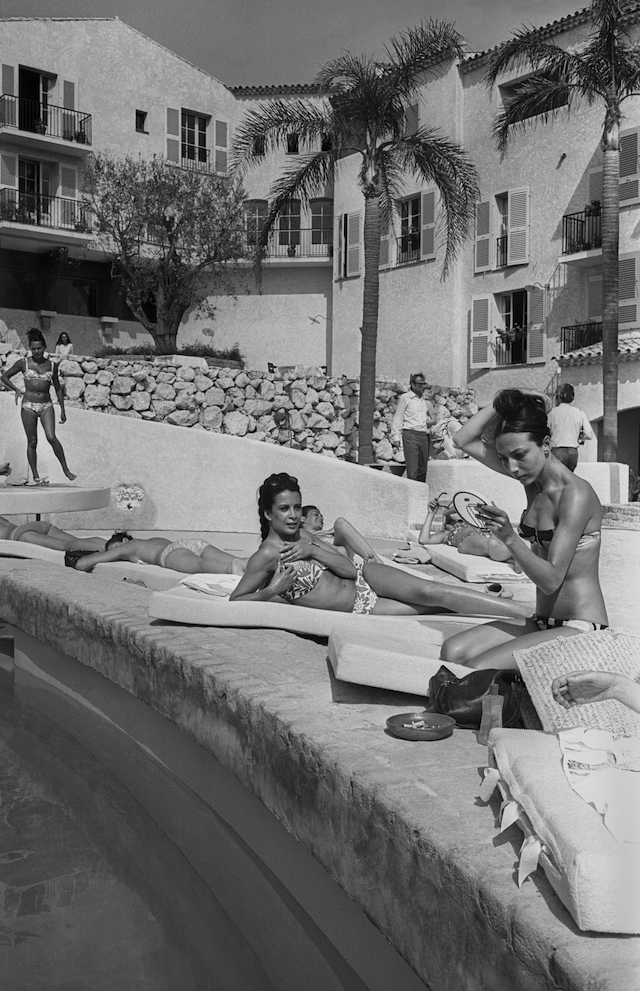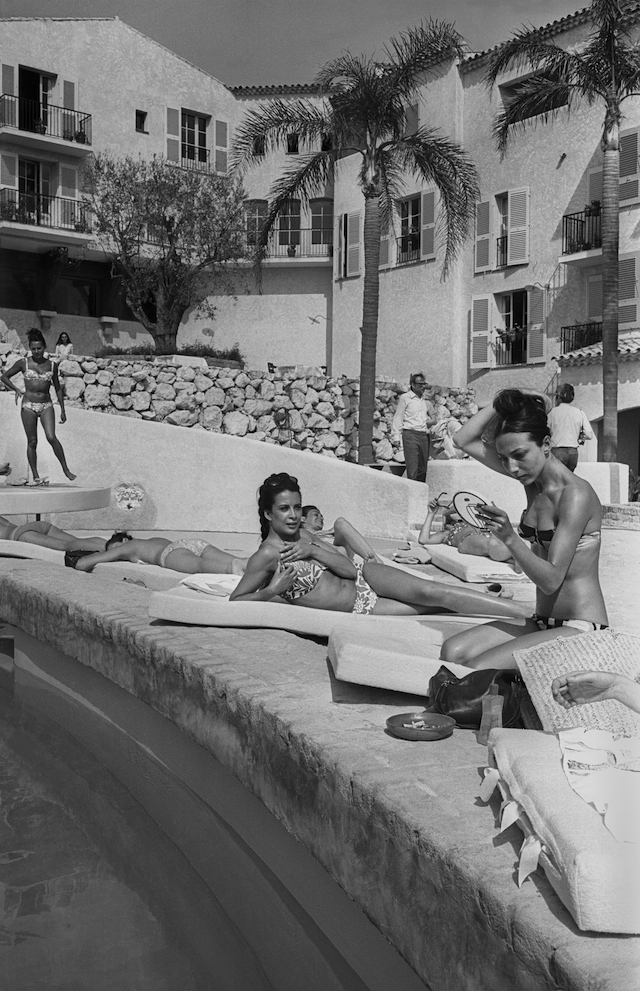 There have been a few style changes over the years but essentially Byblos is the hotel it was always designed to be: discreet, private, and surprisingly understated, given that it serves as a stage on which the A-list like to be seen. A large extension looking onto a leafy palm-filled garden was added back in the 80s to offer more space away from the buzzy poolside (at Byblos they know how to party) and the original grey buildings have since been repainted in Provençal shades of terracotta, which look particularly lovely in the golden light of the magic hour. There is more obvious glamour to be found in Les Caves du Roy, there is a glitter ball here after all, but the hotel itself retains the timeless charm of a Riviera village, albeit a rather chic one.
For what feels like a boutique hotel (there are in fact 90 rooms and suites but you'd struggle to find where they hide them) Byblos has also managed to pack in a number of restaurants for entertaining, three to be exact, plus an épicerie. Around the pool guests can relax with cocktails and snacks at "B" lounge or head to Arcadia, where innovative fine dining comes without the usual formalities. Michelin-starred chef Alain Ducasse, who has enjoyed a long-standing relationship with the hotel since the now shuttered Spoon at Byblos opened in 2001, now oversees the al fresco Italian trattoria Cucina Byblos. Nearby there is Byblos Beach, an exclusive beach club in Ramatuelle where guests can also reserve one of the private sun loungers that sit underneath huge straw parasols. As of this season Byblos will welcome a new Executive Chef, Nicolas Canuti, who will refresh the menus of all four establishments and continue to push sustainability through planting his own selection of produce in the hotel's thriving vegetable garden.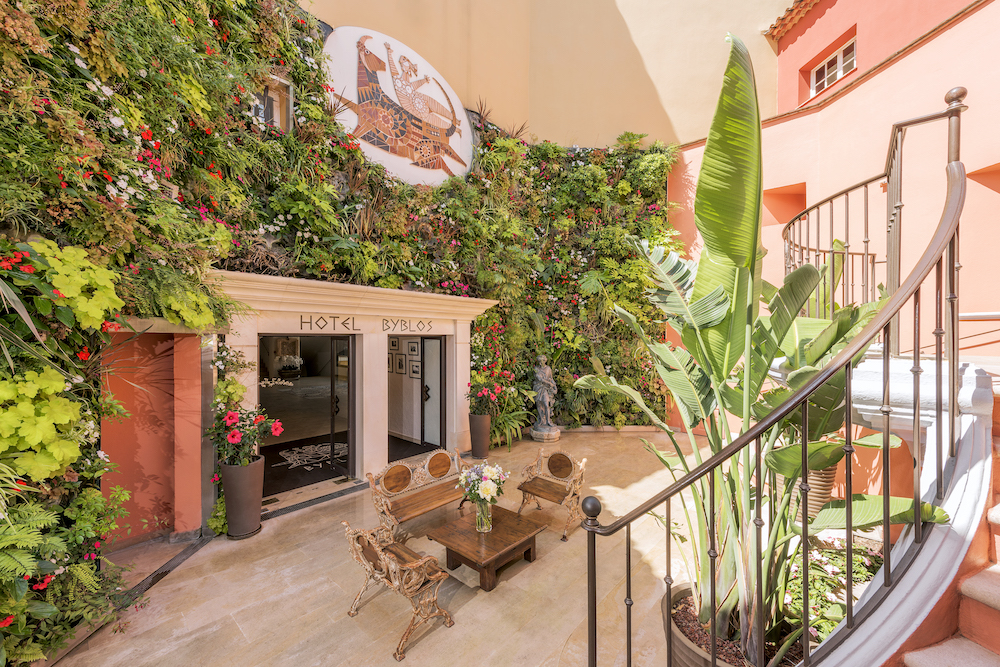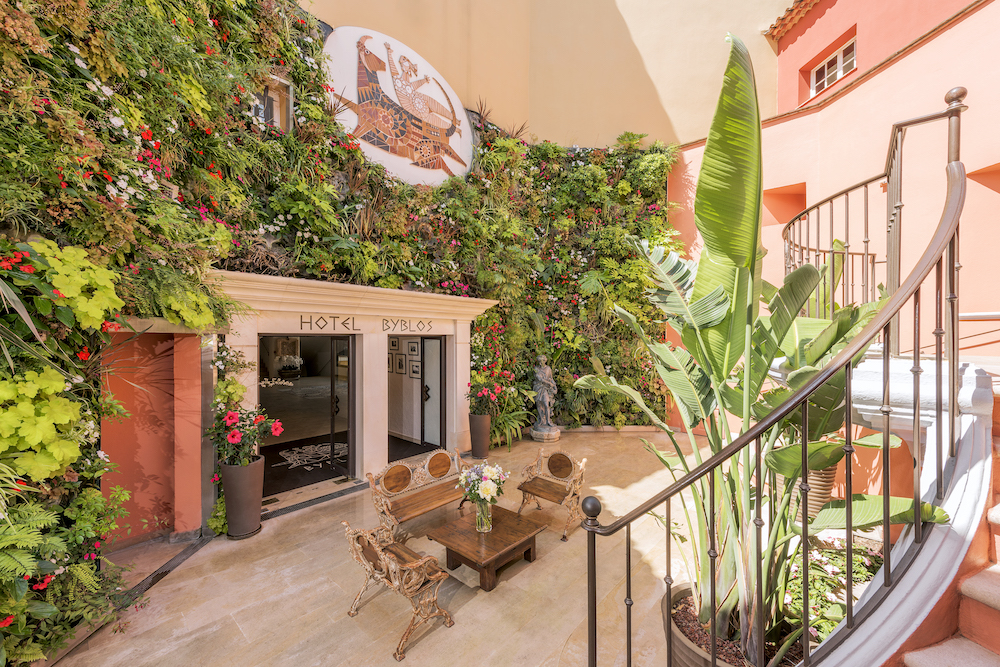 Sylvain Floriat might have initially been hesitant to take on the hotel but Byblos has been family owned for more than four decades now – some members of staff have been here for more than three – and it shows in the consistent care that the hotel is given: it was Sylvain's great-grandson and now CEO Antoine Chevanne who gave Byblos its now signature colours in 1997, whilst his mother Mireille personally oversees the decor in each guest room. Perhaps it's this close familiarity, which doesn't necessarily come as standard even at a five-star address, that has been enticing back some clients for as long as 20 years; one family has been staying here since their grandparents attended the 1967 opening party, whilst others book as far as a year in advance to secure "their" room. A big draw for the rich and famous is that they can trust the tight-knit team, who are reluctant to name drop, to guard their secrets. As to whether this guest list is as starry as it once was, the clientele is now mainly businessmen and financiers, although some big names do still check in. The hotel also continues to pull in a new generation of stars at its annual summer party: Will I Am, Seal, Lily Allen and David Guetta are just some of the names who have performed poolside in the past. It's true that times have changed, the celebrity du jour has certainly changed, but the legend of Byblos still lives on.