Meet the pioneering chef and restaurateur behind the UK's first zero-waste restaurant 
Douglas McMaster has to think more creatively than many chefs today. With his Brighton restaurant Silo, the 27-year-old is leading the country's zero-waste movement. From sourcing to serving, his mantra is: 'Waste is a failure of the imagination.' Everything arrives to the restaurant directly from the farmers, cutting out processing, packaging and food miles. Compost machines are used to turn scraps and trimmings into compost that is then used to support the growth of even more produce. Given his uncompromising approach, the finesse of his dishes is even more impressive.
McMaster dropped out of school and, for him, the kitchen was the only place to go. He found it an environment he could be himself. 'It was liberating as I hated that school made me feel like I was just another brick in the wall,' he says. Since then he has gone on to win BBC Young Chef of the year and has worked at a handful of high profile restaurants such as St. John Bread & Wine in Spitalfields, London. He also ran a pop-up restaurant called Wasted in Sydney and Melbourne where he trialled his zero-waste techniques before opening Silo in 2014. 'I worked under the grandmaster of zero waste – Joost Bakker. It was his idea, I just made it happen from day one,' he explains. 'I believe it is my mission to continue carrying the flag and I love to see other innovators in the industry doing the same.'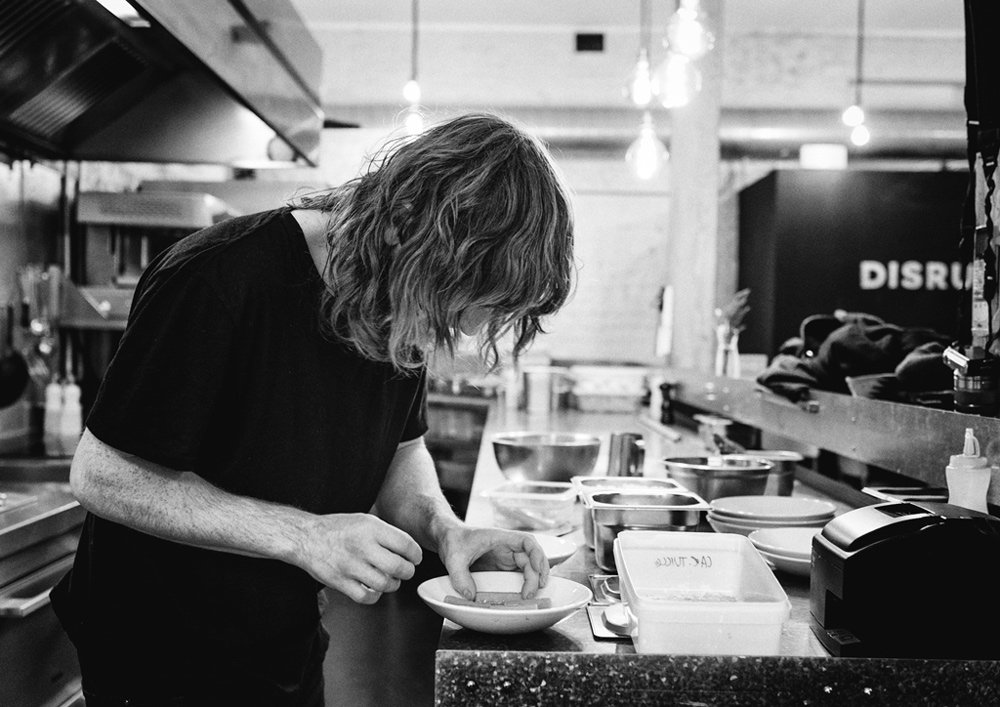 McMaster's menus are driven by season and the environment. 'If there is a large crop of cucumbers, we put cucumbers on the menu. If the forager finds mushrooms, then mushrooms it is. We don't dictate nature, nature dictates us.' Recently, he collaborated with Patron Tequila for a Secret Dining Society event, and alongside Mr Lyan founder Iain Griffiths, presented a zero-waste cocktail pairing menu. 'We even printed the menus on 100% recycled agave to save the agave fibres from tequila production going to waste,' he says. 
The Nottinghamshire native is intent on spreading the zero-waste message and believes that even small actions can be effective in making a difference. 'Start by looking at every purchase as a vote. If you buy fast food you are voting for fast food to exist, if you buy organic food you are voting for an organic future, if you buy something with no packaging you are voting for zero-waste.' 
Silo is located in Brighton's North Laines
Photography by Xavier Buendia