Over nine years, Michael Sherwin has documented significant sites of Indigenous American presence across the United States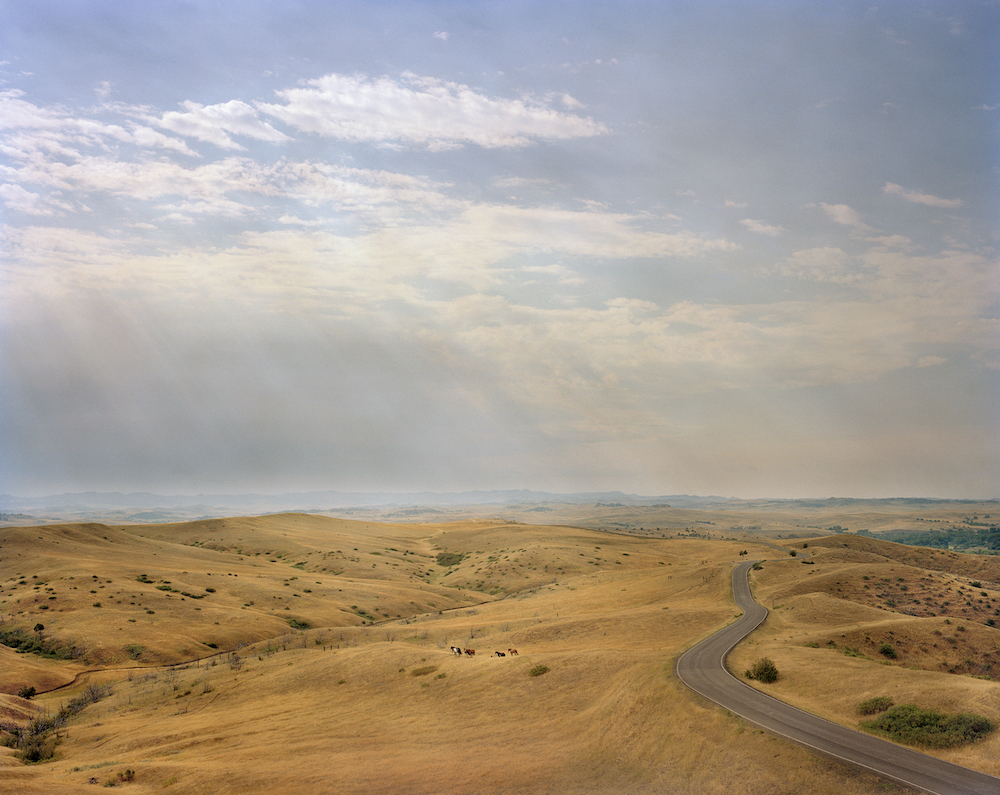 In 2011, Michael Sherwin uncovered a piece of history: he came to learn that his local shopping centre had been built atop a sacred burial ground. Located in what's now western Pennsylvania, western Maryland, eastern Ohio and West Virginia, the area is linked with the Monogahelan culture – what Mary Butler had named in 1939 after the Monongahela River, which runs through the vast majority of the culture's sites. Known for practicing maize agriculture, building villages, pottery and structures, the culture disappeared, evaporating along with around six hundred years' worth of history. 
Michael was born and raised in Southwestern Ohio on "unwed and stolen territories", which includes the Hopewell, Adena, Myaamia (otherwise known as Miami), Shawandasse Tula (known as Shawanwaki or Shawnee) and Wazhazhe Maⁿzhaⁿ (Osage) peoples, "who have continuously lived upon this land since time immemorial," he tells me. This is where he studied for a BFA in Photography from The Ohio State University during the late-90s, followed by an MFA from the University of Oregon a few years proceeding. After nine years spent working deep in the American West, he returned east for a position at West Virginia University in Morgantown – which is where he currently works as a coordinator, and professor of photography and intermedia.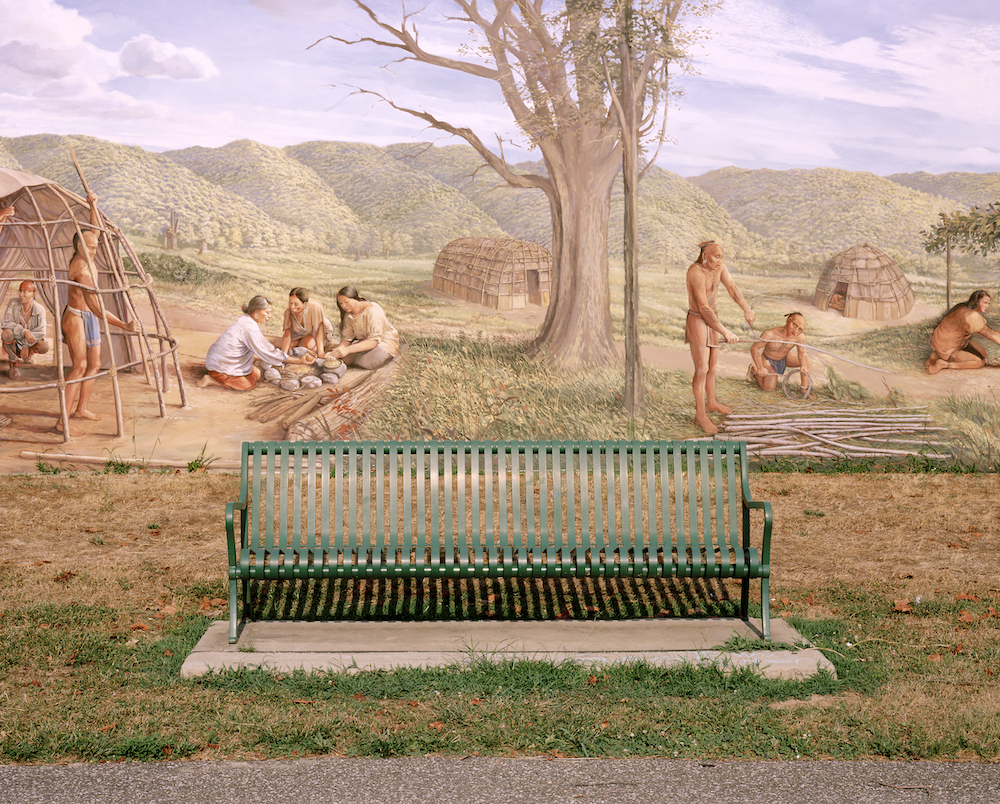 So upon discovering the roots of the Monogahelan culture, Michael was predisposed to unearth more of its mystery; he shopped at the centre regularly, too, so this slice of information undeniably transformed the ways in which he viewed the landscape. "Reflected in the scene in front of me was an ancient, spiritually important and hallowed landscape clouded by the tangible constructions of modern Western culture," he shares. "I'm really interested in the stories the land holds, both seen and unseen, and in the contrast, or intersection of spiritual beliefs between indigenous and colonial, native and non-native traditions."
Having always fostered an interest in the physical world, Michael was more than intrigued after exhuming the origins of his hometown. To such lengths that it inspired him to pick up his camera, harvesting the books and historical research on the mid-Atlantic and Ohio River Valley region. The more he read, the more he was pushed to find out more. And that's exactly how Vanishing Points came into fruition – a long-term photography project of nine years shot on a large format Wista field camera throughout significant sites of indigenous American presence. Composed over several trips to southern and central Ohio, the project took him to the Cahokia Mounds State Historic Site and various nearby spots in Illinois and Missouri, during which he'd traverse across the American West and visit sites in South Dakota, North Dakota, Wyoming, Montana, Arizona, New Mexico, Colorado and Utah.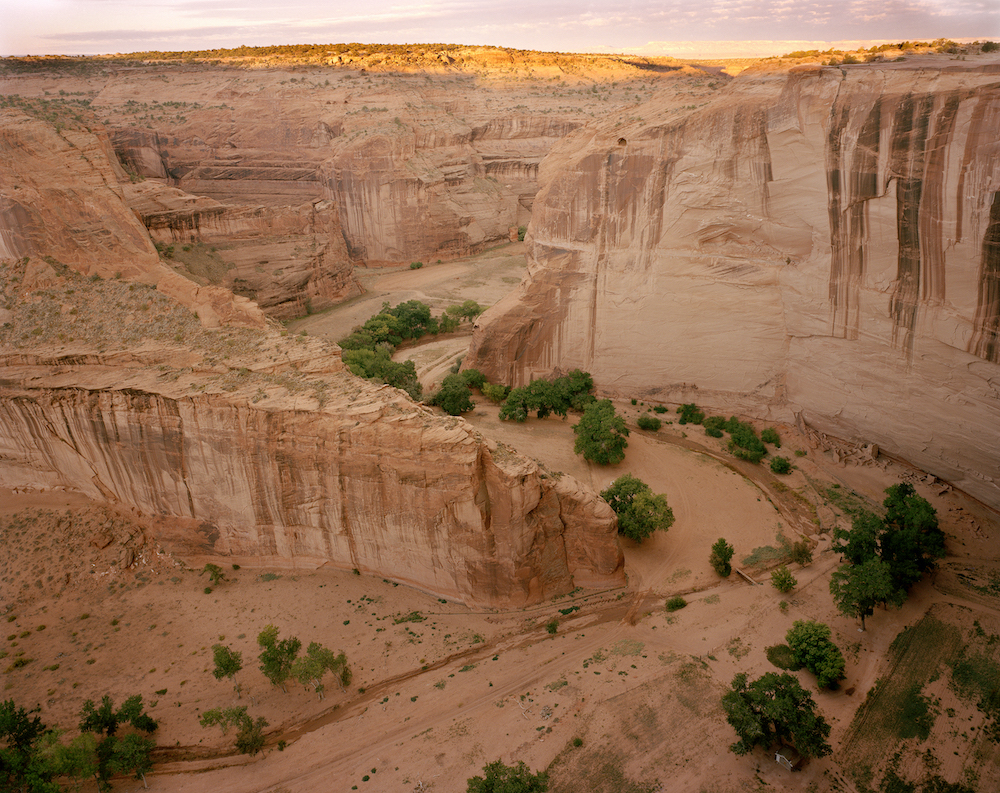 Michael never set out with a clear intention in mind, and rather, the project arose from a mix of personal and cultural catalysts. Paired with an undulated interest in the project's history, Vanishing Points also references his quest for a deeper connection to the ancestry of the land, "acknowledging and challenging erasure and exploring complicated histories," he notes. "It's an effort to form a new understanding and perspective of the place I call home." The photographs, in this sense, represent a kind of duality. One that documents the earth as we see it, as well as the stories hidden beneath the rocky terrains, grasslands and buildings.
Past and present are equally exposed throughout these pictures, where man-made structures, picnic benches and entertainment venues are built above the lands that were once occupied by prehistoric cultures. But rather than addressing or respecting these histories, mankind has constructed a new narrative; the type of story arc that monopolises such sacred locations. This gives the work – and even the title – an incredibly powerful meaning. It's a double entendre, he says, "referencing the literal visual aid used to depict depth on a two-dimensional plane, while also suggesting sites in the landscape where the traces of events, or remnants of a previous cultures' existence has all but faded from view. I'm certainly not trying to suggest that the indigenous American people have vanished, but I am interesting in highlighting how many have been removed from view, especially here in the East."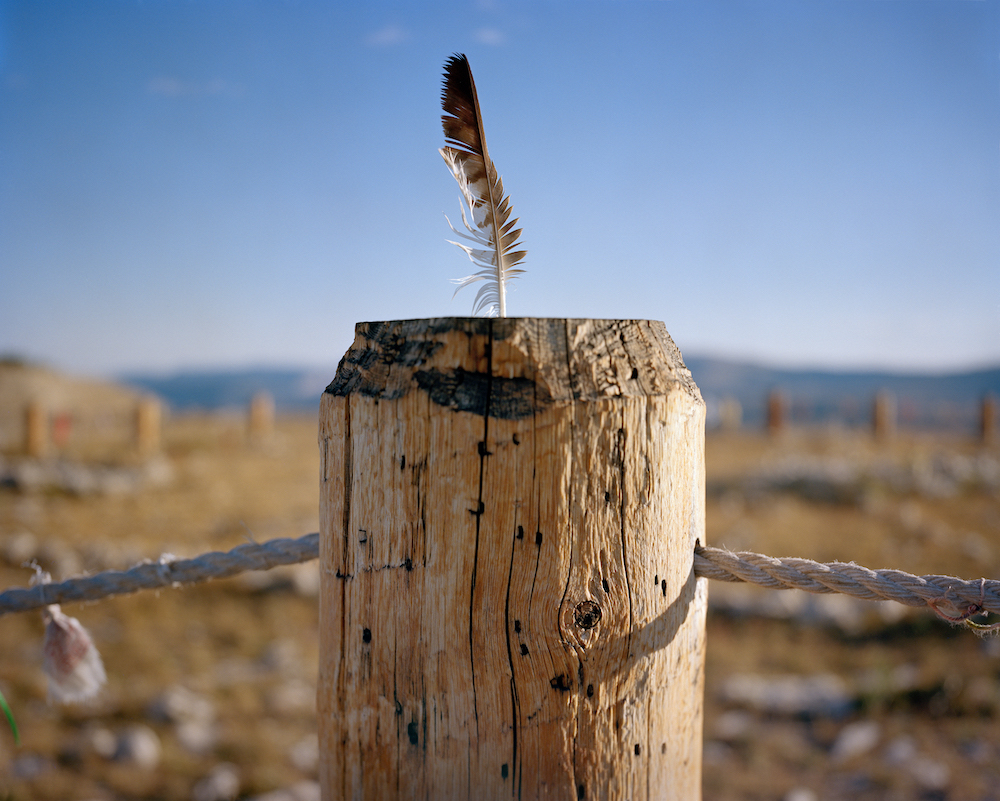 Vanishing Points certainly provokes a sense of questioning from the viewer; a motive that forces us all to question our roots and links with colonialism and the imposition of western civilisation. And throughout Michael's own journey – one that's lasted for a lengthy nine years – he's set foot into many wonderful encounters as he progressively learned about the land. For example, one of the sites he was most excited about visiting was the Bighorn Medicine Wheel, located over 10,000 feet high in the mountain range of northeastern Wyoming. "I drove for two pitch black, predawn hours without seeing another vehicle and dodging all sorts of wildlife to reach the trailhead," he recalls, hiking for two miles with nearly 50 pounds of camera gear strapped to his back, before eventually reaching "the wheel" at sunrise with the entire landscape to himself. "Before setting up my camera, I walked the full circle of the wheel as the sun crested the horizon. Being present and experiencing the sensations of a place that warrants so much reverence and wonderment is more important to me than the actual photograph." The resulting image from this memory presents a feather stuck onto a post – a seemingly simple event that signals to heaps more than just a beautiful composition.
"With these photographs," he continues, "I am not attempting to tell you how to live, or what we've done wrong, but rather to reckon with my own belonging in the physical and spiritual world. Having said that, I think this work can also promote awareness of indigenous land rights and the importance of protecting cultural and historical sacred sites. Spending time with these images may encourage one to reconsider their own presence in this country and the land they live and work on. There are still countless stories to be told and lessons to be learned as long as we are willing to sit quietly and listen."
Michael Sherwin's Vanishing Points is available here.