The managing director of Trophaeum discusses the creative possibilities of curating the iconic Albemarle street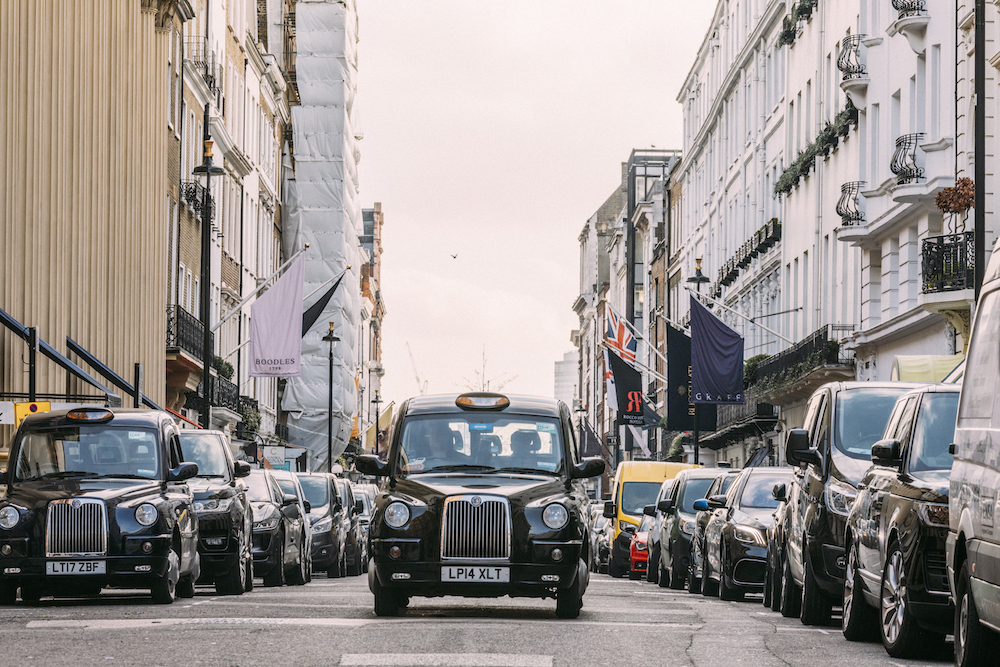 Albemarle street, a short stroll from the Royal Academy of Arts, has seen a lot over the past century. Lord Byron's memoirs were dramatically destroyed in publisher John Murray's fireplace. The supposed inventor of Rugby preached in the St. George Chapel. The Marquess of Queensberry outed Oscar Wilde as a homosexual at the Albemarle Club with his infamous calling card note: "For Oscar Wilde, posing as a somdomite". Today though, you are more likely to find high-end brands such as Givenchy, Cartier and Alexander Wang lining the street, in large part thanks to landlord Trophaeum who now owns 70% of the space and has been able to carefully curate it over the past three years.      
We spoke to Matt Farrell, managing director of Trophaeum, about the creative possibilities this brings, London's shifting retail landscape and the magic of bricks and mortar.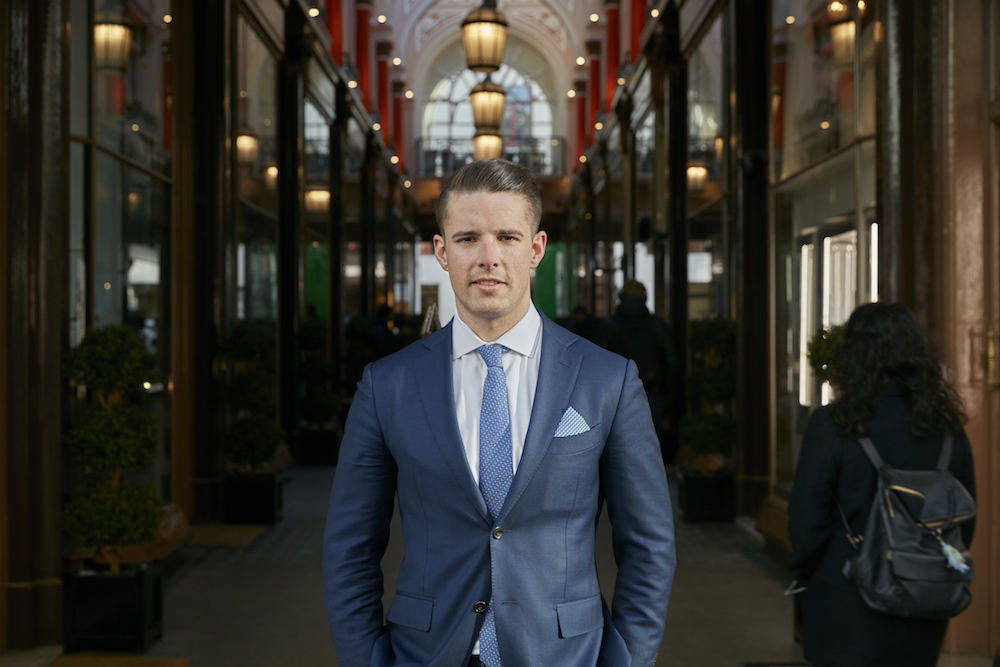 What have been the main opportunities curating Albemarle Street?
The opportunity was to completely revitalise the street into one of the capital's leading luxury lifestyle destinations, starting with a blank canvas but with good raw materials – very close to Bond Street, with beautiful buildings and amazing spaces inside them. Our original intention was to create a location with a different mix of retailers but this quickly evolved into including more of a lifestyle mix to include cafes, restaurants and a tax free shopping lounge.
What have been some of the challenges?
Everyone has their view of the perfect mix but I think we've been successful in what we've created. At the same time many of the ideas we had we couldn't realise; and others it was a case of 'Right place right time'. Some things come down to luck and others, unluck.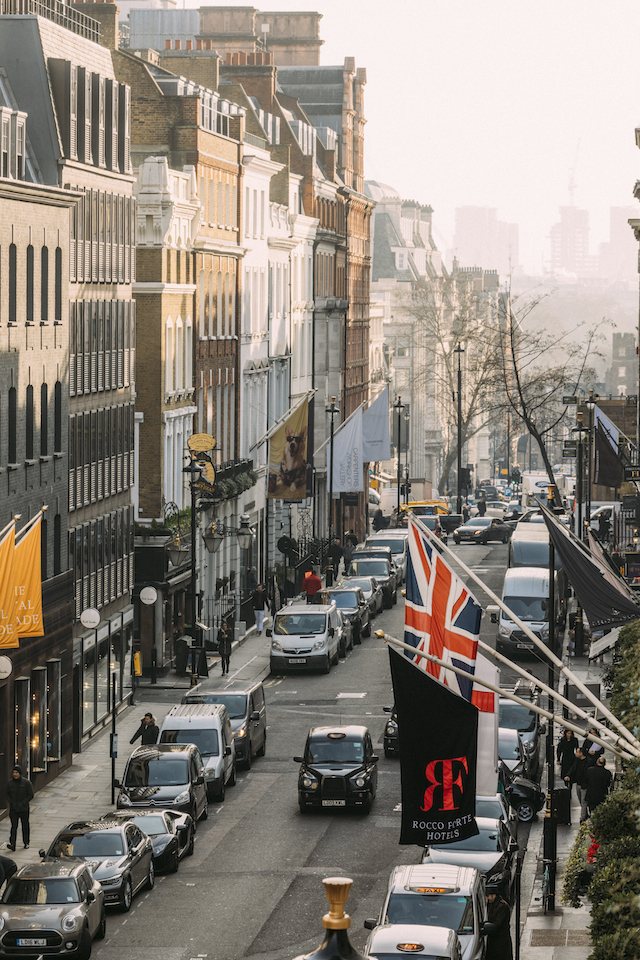 How have you honoured its history?
The street was built by a syndicate of developers headed by Sir Thomas Bond (who also created Old Bond St, Dover St and Stafford Street). The syndicate purchased Piccadilly mansion, Clarendon House from Christopher Monck, 2nd Duke of Albemarle in 1684, London's then-grandest private residence. The house was demolished, and the syndicate proceeded to develop the area. During the 18th century Bond Street was renowned throughout London for its luxury retail offering, and in 1879 it expanded into the Royal Arcade, forming a crucial link with Albemarle Street and its more niche brands.
We are proud that Albemarle Street is still home to a blend of classic and contemporary brands and we work hard to ensure the retail mix. It is rare for a high-end destination to offer both iconic and classic brands such as Cartier alongside the hottest fashion brands in the industry, such as Self-Portrait.
Were there any cities or streets you were inspired by?
The iconic fashion and lifestyle shopping streets in Milan and Paris: Via Montenapoleone and Rue St Honore.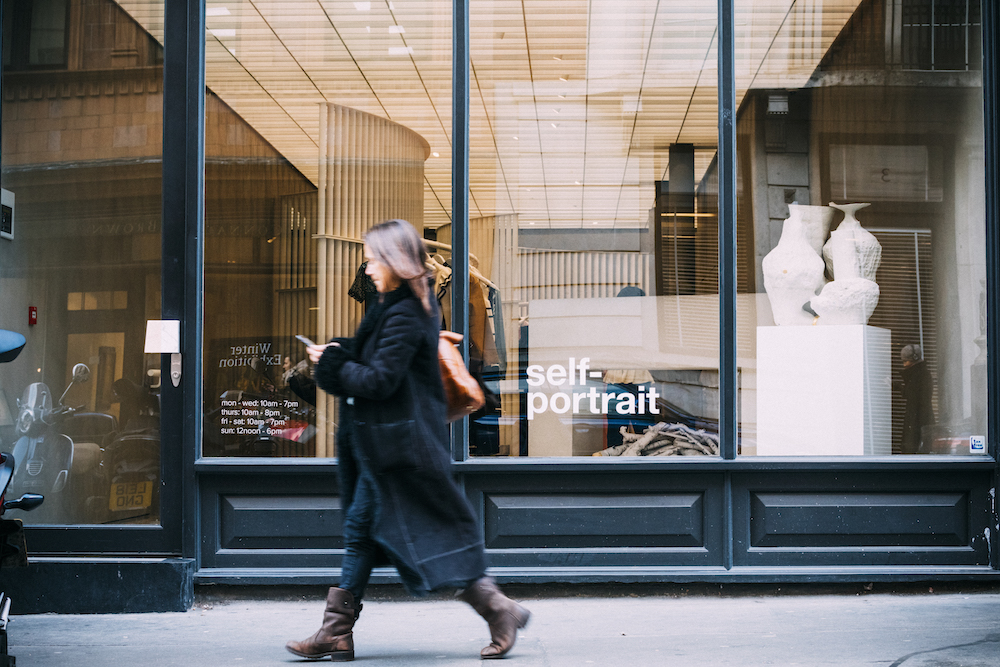 Do you have a favourite shop or spot on the street?
Oswald's Club; it is probably the best dining room in London; and that could mean in the world!
What other streets in London would you recommend for a day visit?
We've recently started working on a new project developing and refreshing St John's Wood High Street. My obvious bias aside, it has some real hidden gems such as Panzer's, a local deli founded in 1944 which has been recently revamped with new owners and is an amazing success story of retailers upping their game in today's retail landscape.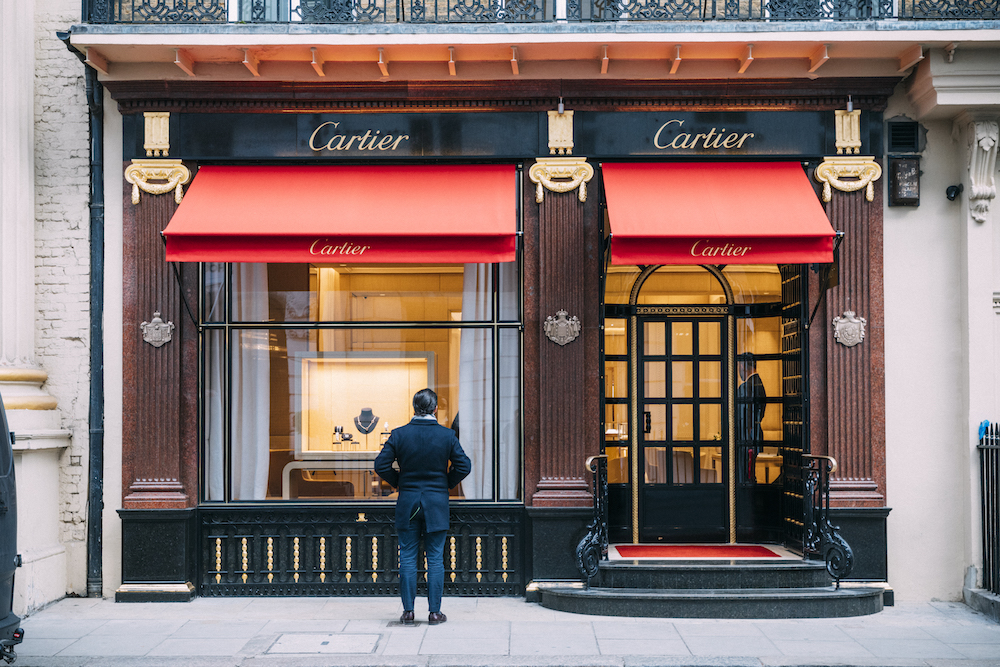 Will Brexit have any impact on future plans?
Does anyone know the answer to that? The UK and London has a great rule of law, legal system and transparency which will still set London apart from other cities across Europe and make it a great place to do business.
Will bricks and mortar ever die? What will London look like in 2050?
Some of it will die, yes, because there's a fundamental oversupply of retail in this country especially in the average 'secondary' shopping centre sector. This however categorically does not apply to central London and flagship stores in the West End's well managed locations like Regent Street, Albemarle Street and Carnaby Street, to name but a few. I think we will continue to experience a rise in technology across fashion stores as brands continue to offer 'one-off' in-store experiences going beyond a standard store visit. This, combined with the fact that we aren't all just going to stay in our houses, never go out, eat Deliveroo watching Netflix and shop on Instagram…
Photography Joas Souza