Photographer Dylan Johnston shares his images of a competitive Burmese python hunt in the sprawling wetlands of Florida's Everglades National Park
Florida's Python Challenge has become shrouded in myth and hearsay, despite having only occurred twice (in 2013 and again in early 2016). Taking place over a month-long period throughout the Everglades, the state-backed competition sees hundreds of snake hunters trawl through the 1.5 million acres of protected wetland that stretch from South to Central Florida.
Their prize is the Burmese python: an invasive species believed to have been introduced into the area in the 1970s. The animal has since flourished, becoming a prime predator of native species – some even put the current number of Burmese pythons at tens of thousands.
The Everglades python invasion is believed to have two causes: Hurricane Andrew in 1992, which tore down an exotic breeding facility, and pet owners releasing snakes into the wild. After 30 years of wild breeding, the abundance of pythons in the state is proving difficult to curtail and it's fear of the damage and displacement these snakes cause that ultimately led to the creation of the Challenge.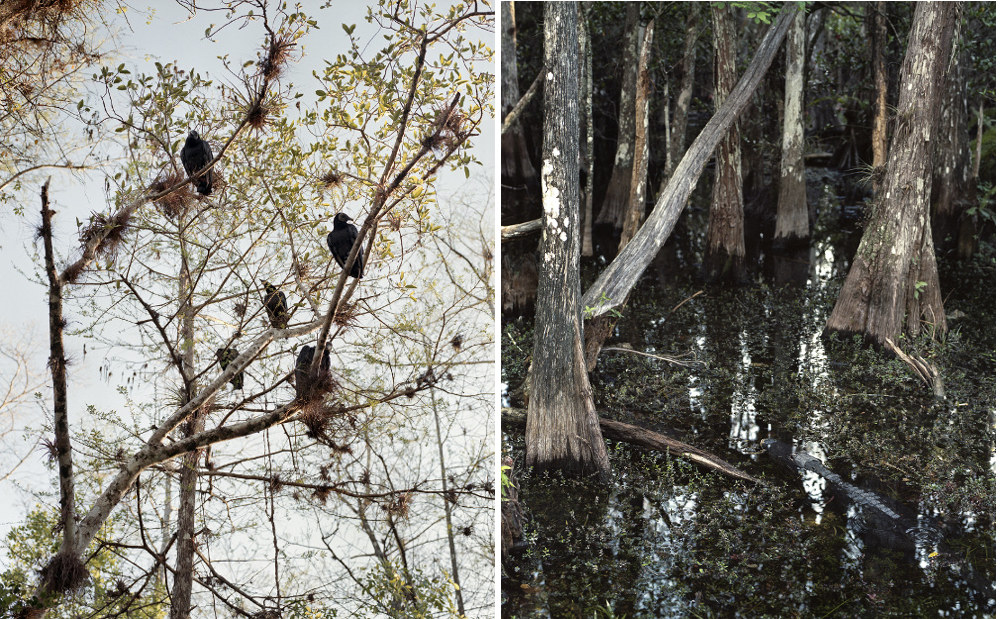 Over 1,000 people from 29 states registered for the 2016 event, with winning teams and individuals taking home large cash prizes. Only 106 pythons were captured between January 16 and Valentine's Day, proving that the competition has some way to go in making a dent in the problem. One hunter, Daniel Moniz, earned US$3,500 for capturing 13 pythons – the most of any lone hunter.
Dylan Johnston has been photographing the event since its incarnation in 2013. Spending nights in the bed of his truck, he befriended and documented many of the hunters, who he describes as "equipped with guns and knives of all sizes". Here, Dylan gives PORT an account of hunting for pythons in the heart of Florida's swampland.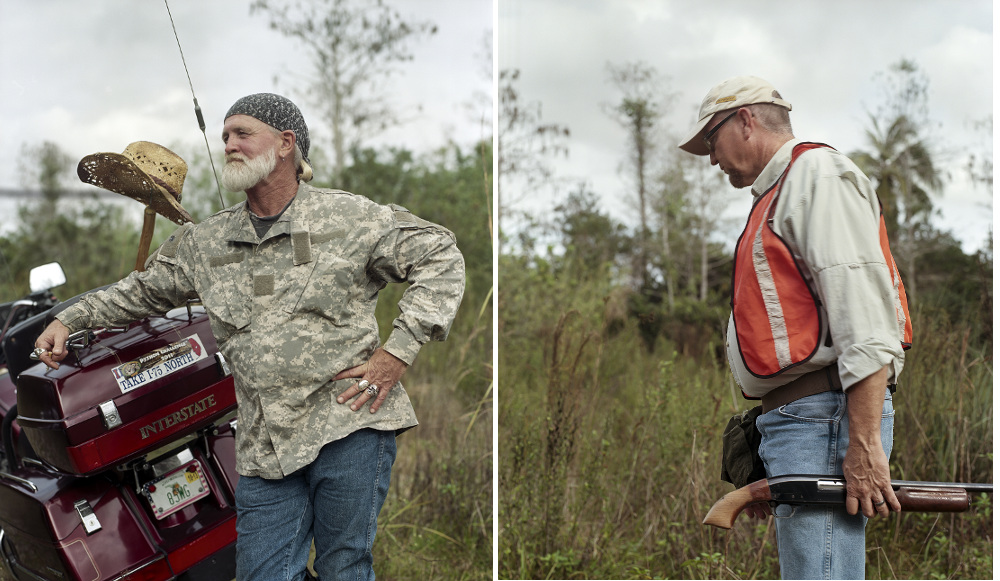 When did you start photographing the challenge?
I started shooting the Python Challenge while I was at art school. My thesis focused on life in Florida away from the beaches and theme parks. A friend mentioned the python hunt to me in 2013 and I knew it would make for some great images. I went one weekend just to see how it was and came back with a few shots I loved, so I went back a few more times that year.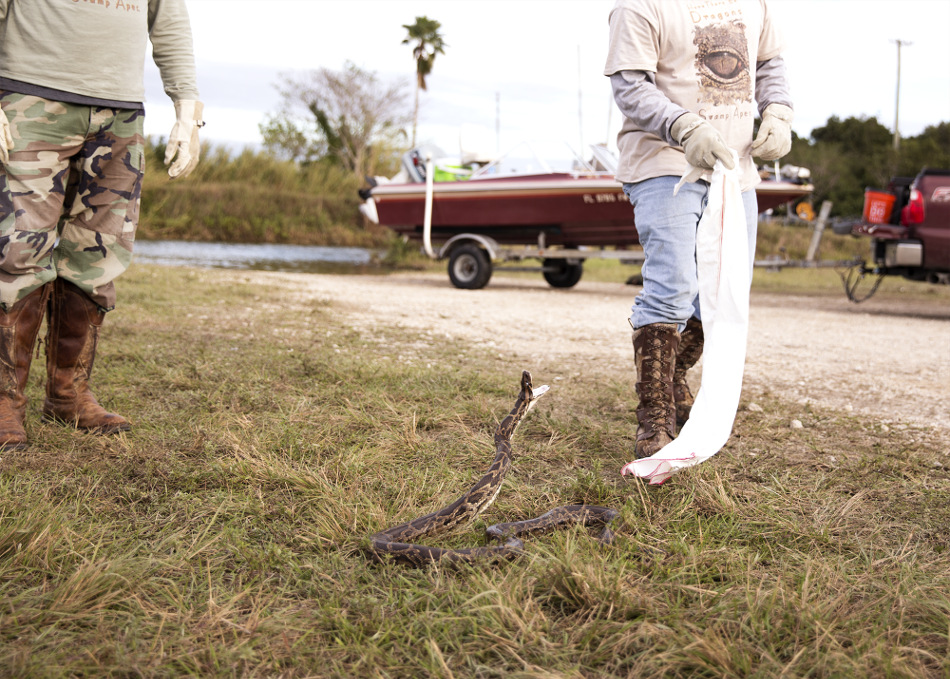 What hunters did you meet along the way and what were their motivations for being there?
This year, almost every hunter I met was there to "help the cause": to help get rid of an invasive species in the natural environment. While there were also a handful of hunters that were there for the trophy aspect of it – to kill an animal that few people have ever hunted – the majority wanted to help the environment.
What was the atmosphere of the hunt like?
The Everglades is a harsh environment and these snakes are very difficult to find; everybody was excited to be a part of the hunt, but also nervous and tired. Days are spent hiking down dirt roads or through thick marsh with little or no shade, and you're constantly on alert for poisonous snakes or alligators. Your adrenaline is pumping and you're physically drained, yet every person I spoke to remained hopeful, even if they were yet to find a python.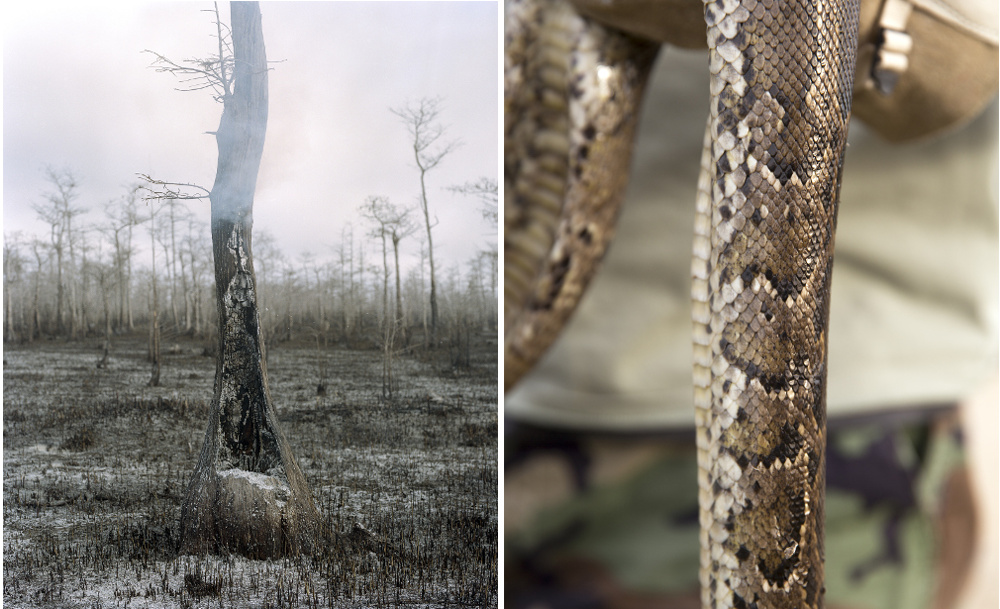 Has the challenge changed since it began?
This was only the second official Python Challenge backed by the state of Florida. At the first challenge there were a lot more hunters and many more 'good ole' boys' and 'rednecks' who were simply excited to shoot guns and kill animals.
This challenge seemed a lot more relaxed because there were fewer hunters – most people were more concerned with saving the Everglades than killing a rare animal. Interestingly, this year the challenge turned into a media frenzy. Many groups I came across had a photographer or video crew following them and documenting the hunt either for publications, documentaries or reality shows.
Dylan Johnston is a travel and adventure photographer. More information on the 2016 Florida Python Challenge can be found here, and from the Florida Wildlife Commission