CEO Amar Lalvani reflects on The Standard's new opening in London Kings Cross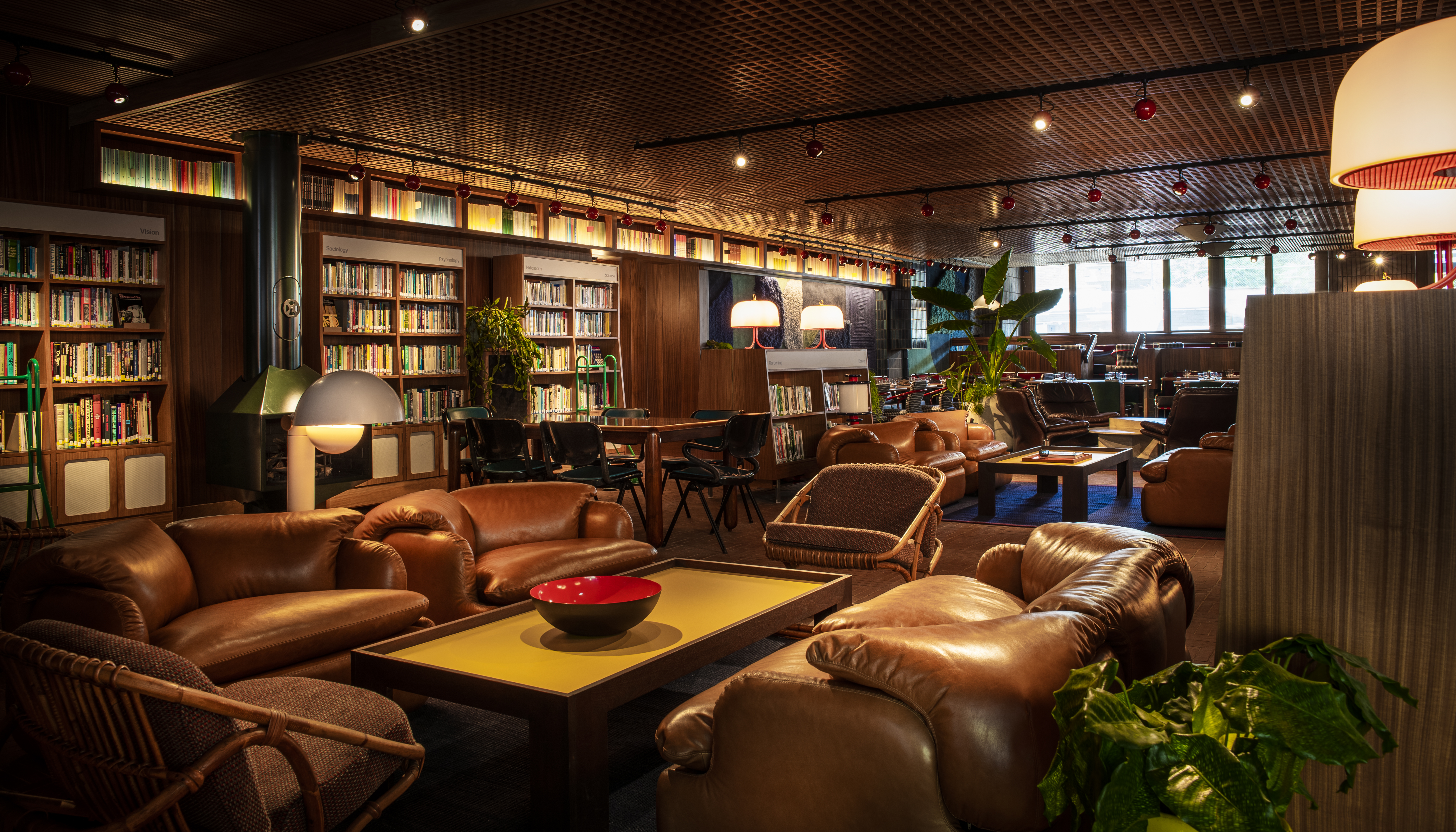 Where else could you take an outdoor bath overlooking St Pancras station? Located in the former Camden Town Hall Annex, The Standard has opened its first hotel outside of the States, taking over the brooding Brutalist structure originally built in 1974. The flamboyant red lift running up the exterior is the only hint of what guests can expect from the interior design and architecture, from long-time collaborator Shawn Hausman and Archer Humphryes respectively. Honouring the buildings history, its 266 rooms are decked out in retro colours, plush leather, shag-pile rugs and all things kitsch. Restoring the Annex's library, an in-house librarian has curated a selection of books for guests to peruse in unusual pairings, such as Politics & Tragedy, Order & Chaos and Romance & Technology. The Standard, London's offering of custom Craig Green robes and Bang & Olufsen speakers means it falls into the latter camp.  
"We could not be prouder of what team and our many collaborators have created," reflects Amar Lalvani, CEO of Standard International, "in a beautiful, overlooked building that was almost left for naught." Following the opening, we caught up with the ever-busy Lalvani to discuss hospitality, music and creating spontaneous spaces.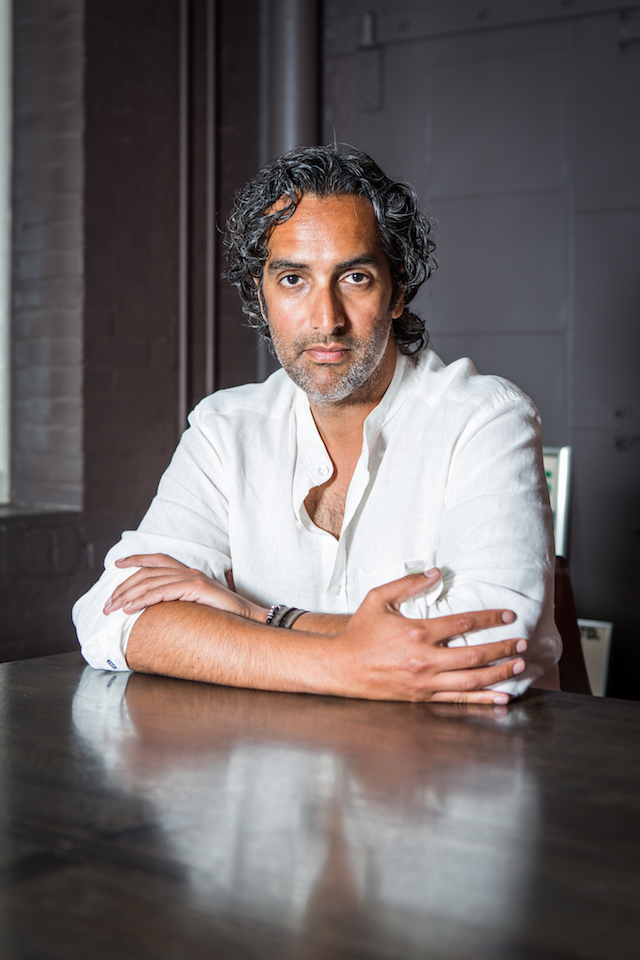 Why did the group choose London as the first property outside of the US?
Over the years we have had so many guests and fans of The Standard from London who have been waiting for us to open. It's just an incredibly vibrant city that has transformed a great deal over the past 20 years since we opened our first Standard in Hollywood. The cultural landscape, and the arts and culinary scenes in particular are really exciting. I also find it vastly more international than New York and the perfect place to show the world what it is we do. 
What does luxury in the hospitality sector mean in 2019? How has it changed from when you first started out? 
The Standard was a pioneer in what is now called lifestyle hotels – a vastly overused and not really meaningful term. Back then the idea of a hotel being more than rooms, a lobby and a coffee shop was novel. That it could have a great restaurant, a fun nightclub, novel design, an art and music program. All of that was new. Today it's what virtually every hotel strives to do. In a way that makes our job harder. To stand out from the noise. But people who know The Standard know we are different. We live and breathe those elements. We do it with thoughtfulness and integrity not as a branding or marketing exercise. And with a team of personalities and collaborators, many that wouldn't work for or partner with any other hotel company. That's what makes the magic.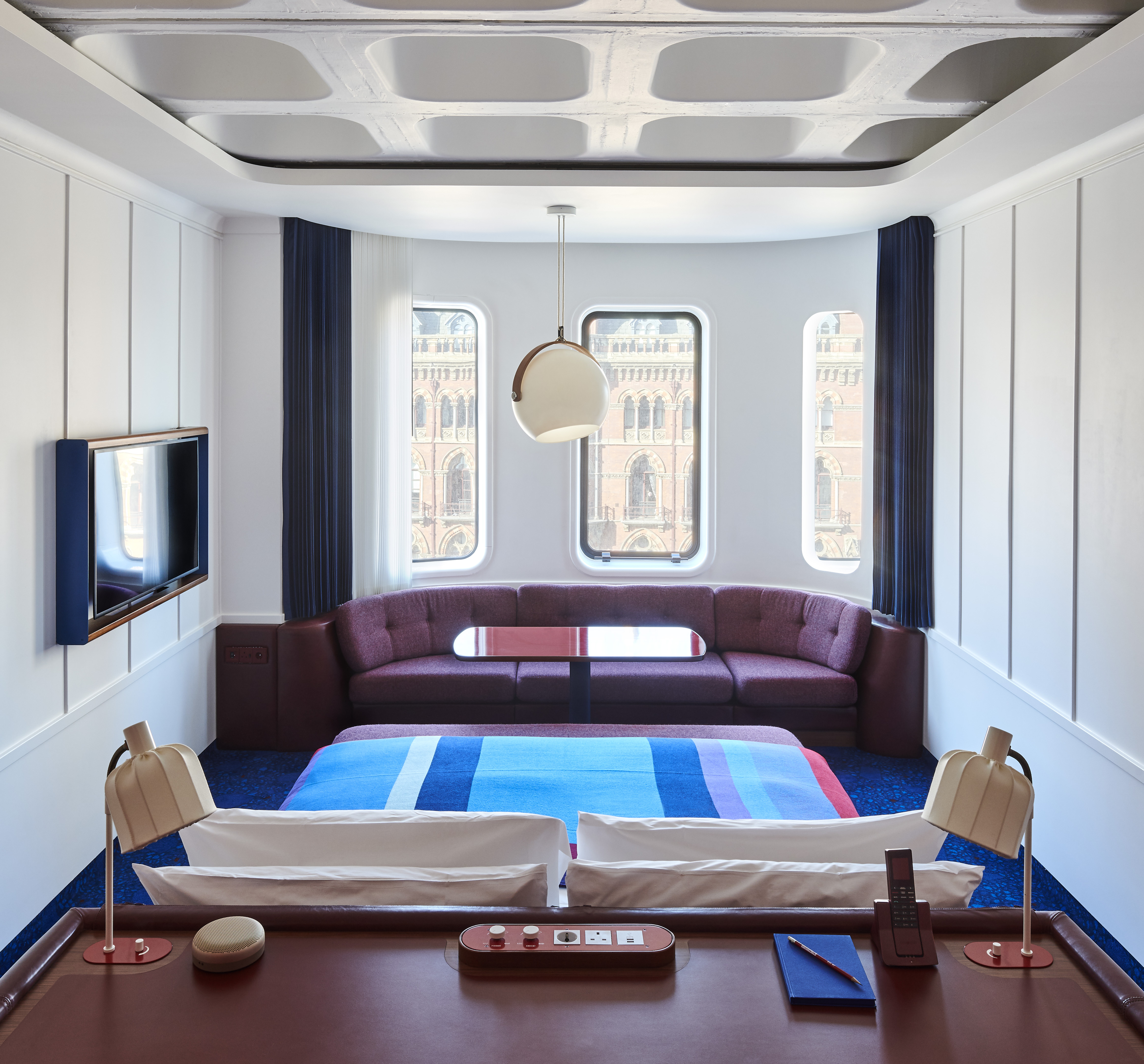 How would you describe The Standard London in a sentence? 
A building most people thought was an eyesore that we infused with our creative spirit to create an unexpected anchor for a changing neighbourhood, that pays respect to history and context while being a fresh and welcoming, and anything but standard. 
Who have you assembled for the restaurant? 
Two of the most talented young chefs in the UK. Adam Rawson is overseeing Isla and Double Standard as well as room service and events. And Peter Sanchez-Iglesias will be overseeing Decimo on the rooftop. We could not have asked for better partners with whom we created three very different culinary experiences depending on what mood you're in. But of course, they are all welcoming and fun.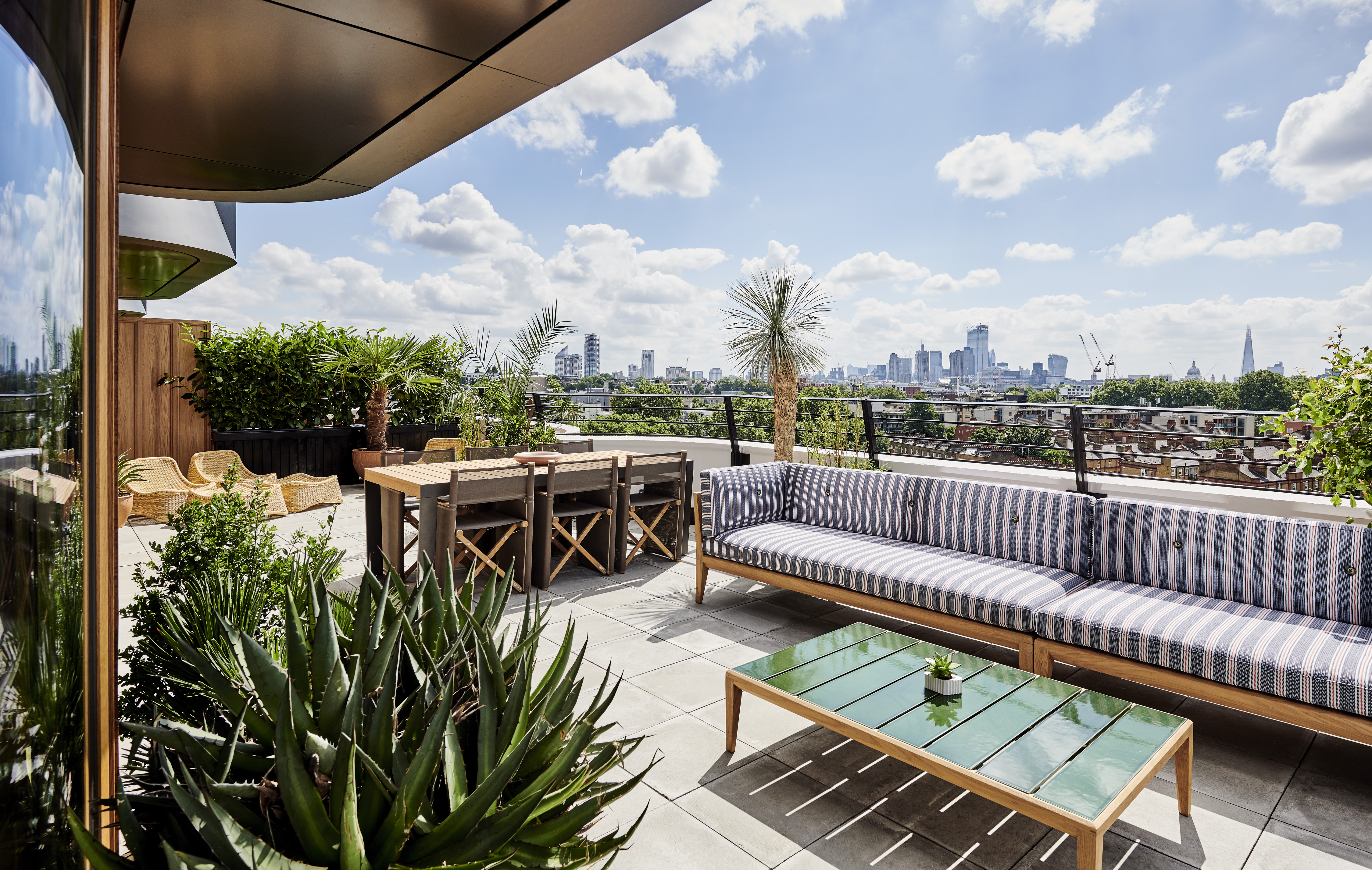 How have you honoured the building's original past?
When we first saw this building it just screamed The Standard. We have always been fans of brutalist architecture. In fact The Standard, Highline was designed with brutalism as the inspiration. And lo and behold we found the real thing in London. So from the preservation of the windows (not easy to make custom, operable, sound proof in that shape!), to the uncovering of the internal ceilings to expose the architecture in the rooms, to the protecting of the Banksy on the backside we respected the building in every way we could. In terms of its past life as the Camden Town Hall Annex, the best example is our Library Lounge which was actually the building's library when we found it. Although I must say the room looks a bit better now and the selection of books is a bit different. But it's not just cheeky decor. We actually have our own in-house librarian who takes great care in the selection.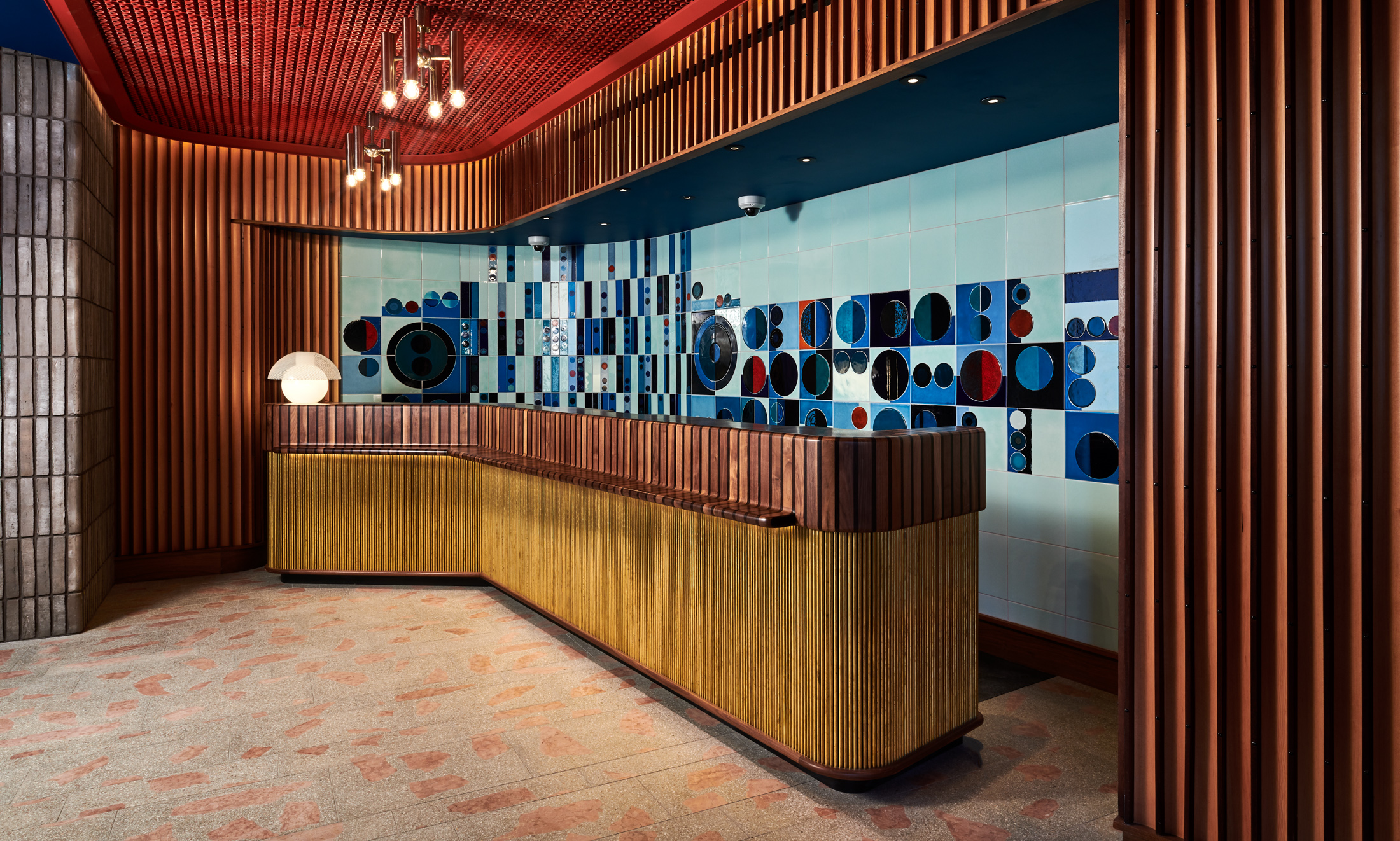 What has Shawn Hausman brought to the table with the interior design? What has been your favourite of his flourishes?
Shawn is an absolute genius. He fell in love with this building and already loved this period and it shows. His attention to detail and his eye for proportion, colour and materiality is unbelievable. Every where you look in the hotel there are moments you both want to photograph and never leave which is an incredibly hard balance to strike. I think the integration of the Sounds Studio into the Library with the fire place is so special. I could not think of anywhere on earth I would rather sit. I think as a bar, Double Standard is just stunning. And the way we worked to design two different room types in the the original building and the extension each respectful of the respective architecture is fantastic. And rooms with no windows that guests actually love. How could I forget…bathtubs on the outdoor terraces facing St. Pancras. I could go on and on.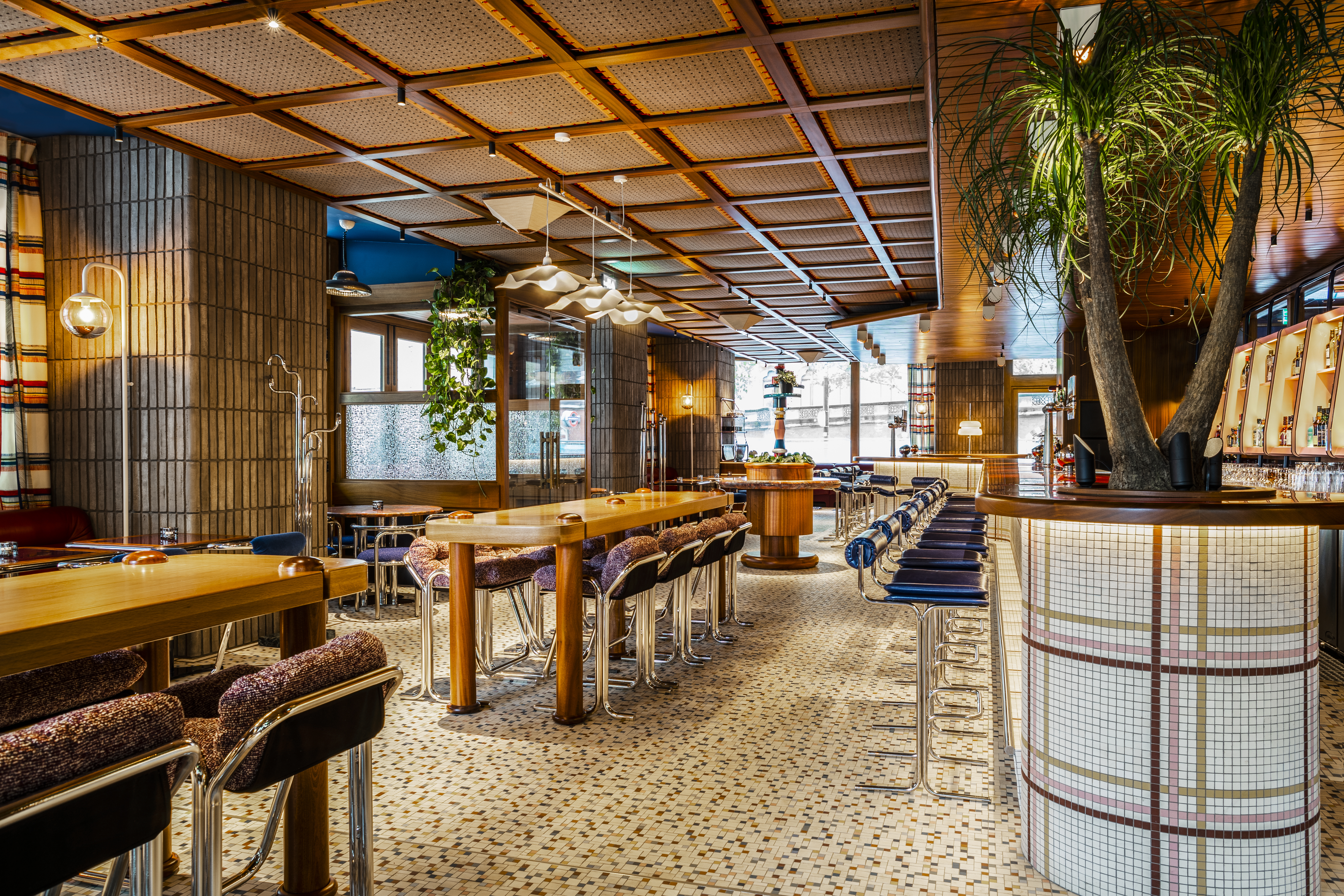 Music appears to be a big part of your life – does this manifest itself in anyway at The Standard London? 
Absolutely. In a big way. The Sounds Studio in the Library Lounge hosts a really thoughtful selection of international and local DJs as well as live music performances. We want that to be a welcoming place to come, relax, read, learn, listen, socialise and of course have fun. The living room we all wish we had. Dev Hines played our first one in July for the soft opening which was just a lovely moment. Mark Ronson is curating the performances for the grand opening. The soundtracks in each space are thoughtfully tailored to those spaces and all the rooms have B&O speakers. Music is a huge part of what we do, and love. 
In our Instagram age – what role does social media or technology play in the hospitality sector?
The hotel wasn't designed with Instagram in mind but the shapes and colours we have in our design seem to have captivated peoples feeds since opening. It's a big thing now for sure. It's how people discover new places now. And it's how people share things they love, and that's a good thing.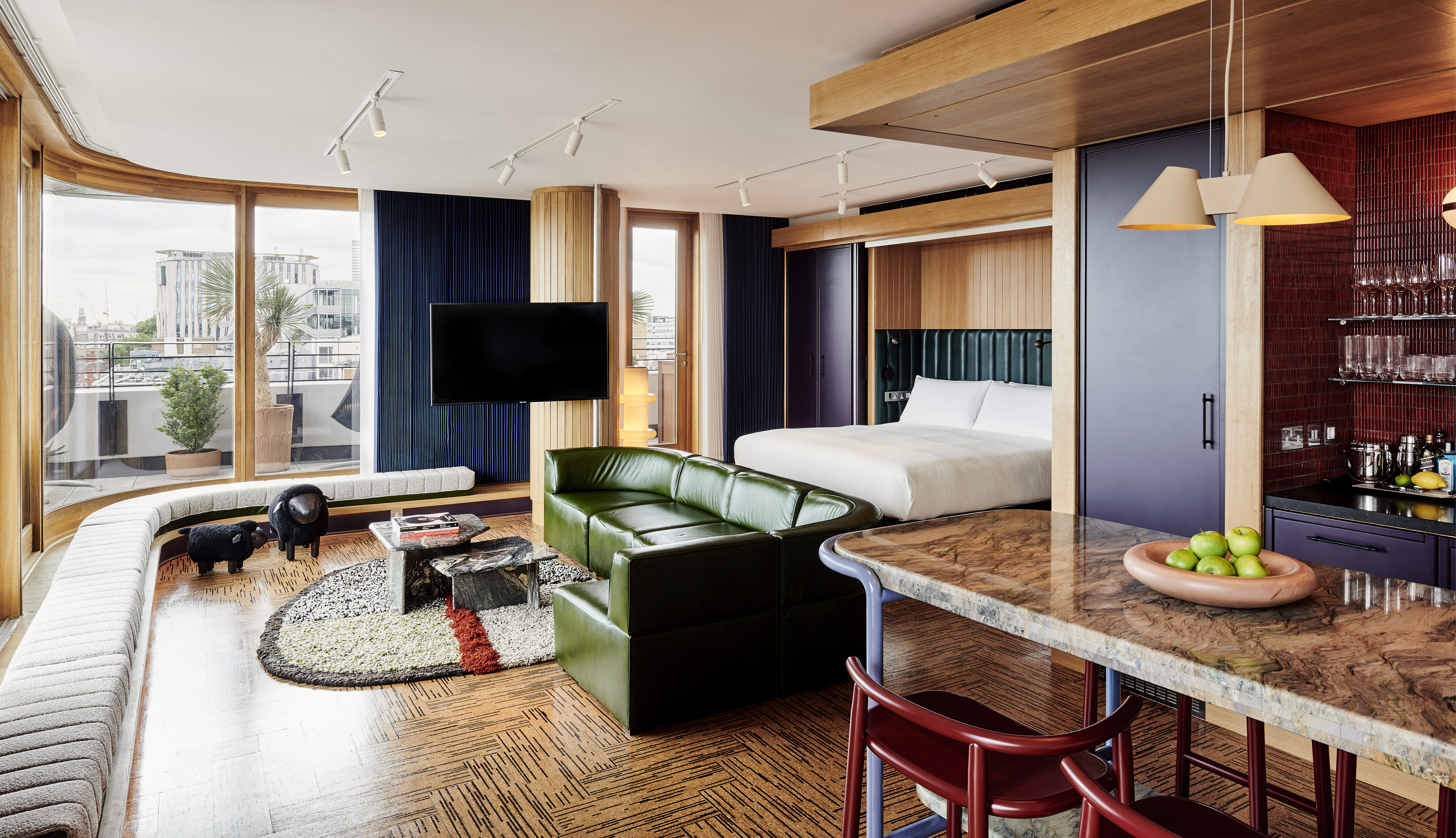 How does your Lobby App foster interaction between guests? 
In our Lobby App guests can anonymously communicate with each other until they are ready to meet in real life. The whole goal of the app is actually to use technology to get guests to put their phones down and interact with each other. To promote spontaneity, unexpected and serendipitous meetings between people. The way a great hotel lobby should which sadly has been waning over the years with people immersed in their devices. The Lobby app is not on offer in London yet as it's still piloting in New York. 
What's next?
Taking a break from the urban jungle and opening our first resort. The Standard, Maldives opens in October. I could not think of any place further from Euston Road in almost every way. But somehow it will also feel very Standard. Or anything but, I should say.