Sebastião Salgado shares an edited excerpt from his new book on the Brazilian Amazon, published by Taschen with editing, concept and design by Lélia Wanick Salgado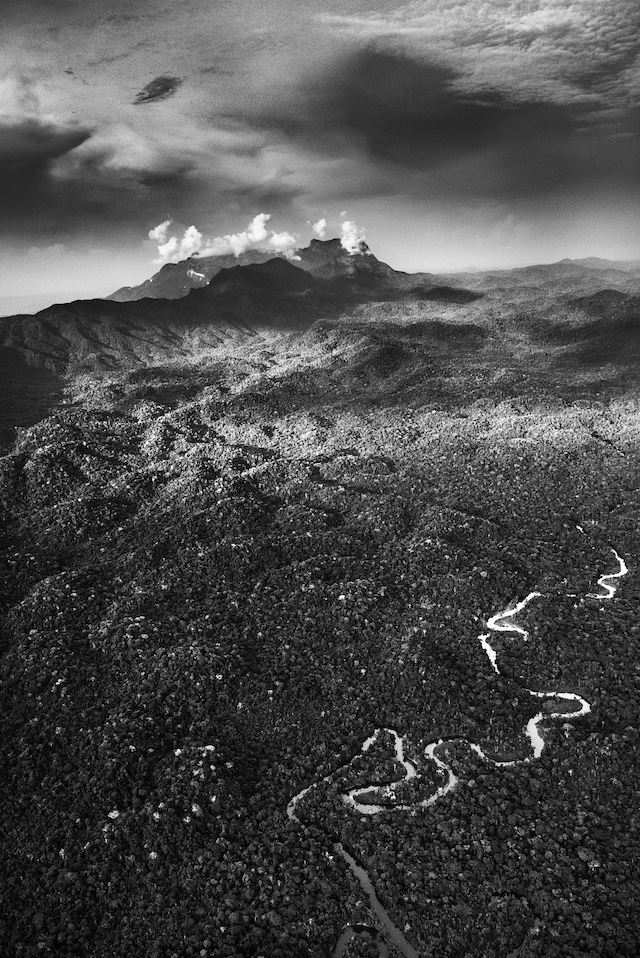 This book is dedicated to the indigenous peoples of Brazil's Amazon region. It is a celebration of the survival of their cultures, customs, and languages. 
It is also a tribute to their role as the guardians of the beauty, natural resources, and biodiversity of the planet's largest rainforest in the face of unrelenting assault by the outside world. 
We are eternally grateful to them for allowing us to share their lives. 
Sebastião Salgado and Lélia Wanick Salgado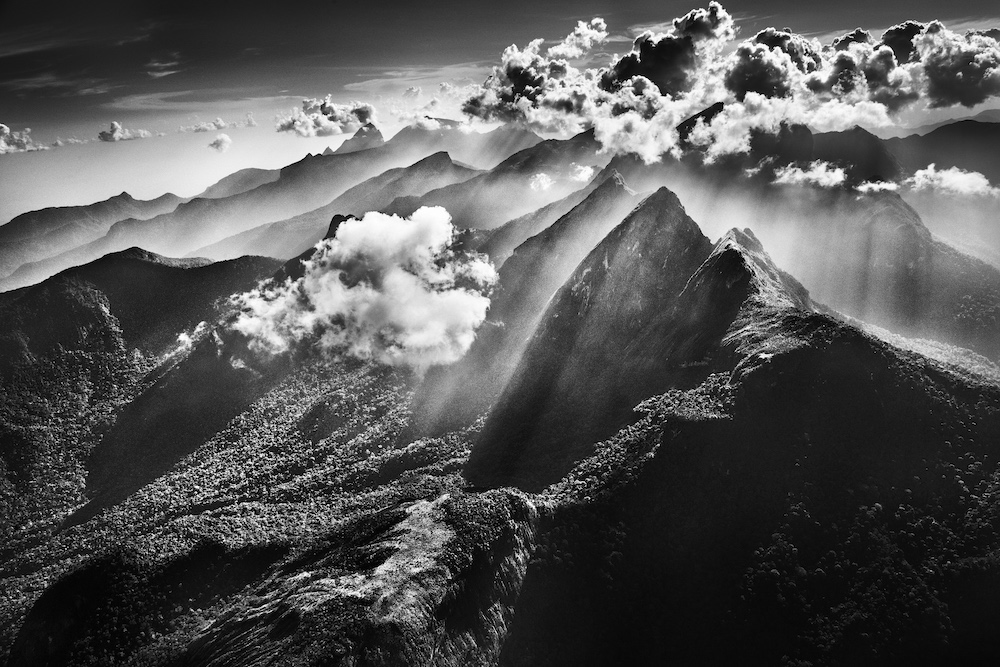 When I first visited an Amazon tribe in the mid-1980s, I remember feeling anxious about meeting people whose lives were so radically distinct from my own. There, men and women, families whose ancestors had inhabited these forests for millennia, were still treated as "primitives." 
How would they receive me? How would I react to them? How would I behave before such different human beings? 
That early experience of living alongside the Yanomami, one of Brazil's largest ethnic groups, was so powerful that it shaped my relationship with the natives of the Amazon region ever since. Finding myself cut off from the world in a remote village in the northern state of Roraima, I soon understood that the Yanomami were not in fact that different from me. After just a few hours in their company, I began to relax, to feel accepted. The emotions we shared—to love, to laugh, to cry, to feel happy or angry—served as our common language. I felt at home in my own tribe, that of all humans, where myriad systems of logic and reason are interwoven with my own, with those of Homo sapiens. 
Since then, and particularly over the past decade, I have spent long periods in the Amazon, navigating its rivers, flying over dense jungle and peripheral mountain ranges and, above all, living among its people in tiny communities scattered across the world's largest tropical rainforest. And I can say without hesitation, even after a career full of extraordinary experiences, nothing has given me greater joy than working with the dozen of indigenous tribes portrayed in this book. Through them, thanks to them, I reconnected with my own pre- history. I rediscovered the lives we led thousands of years ago.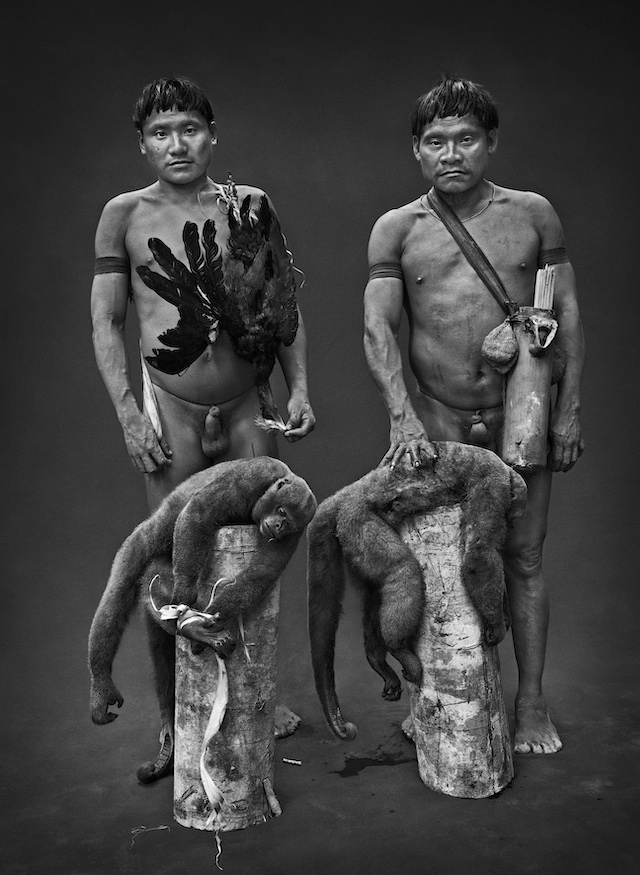 The natives of the Americas are descendants of the migrants who crossed the Bering Strait from Asia during the last Ice Age some 20,000 years ago. With the arrival of European conquistadors and colonisers in the 16th century, their numbers were decimated by diseases brought by these foreigners and by wars waged against them. Then, through a gradual process of miscegenation, the identity of a majority of them became mestizo. 
Indigenous women were at the heart of the formation of the Brazilian people. After the first Portuguese landed in Brazil in 1500, they were soon followed by hundreds of thousands of men. It was not until 55 years later that the first five Portuguese women landed. The Jesuit missionaries who accompanied them were quick to notice hundreds of thousands of mestizo children, prompting accusations that the Portuguese men had been living in promiscuity.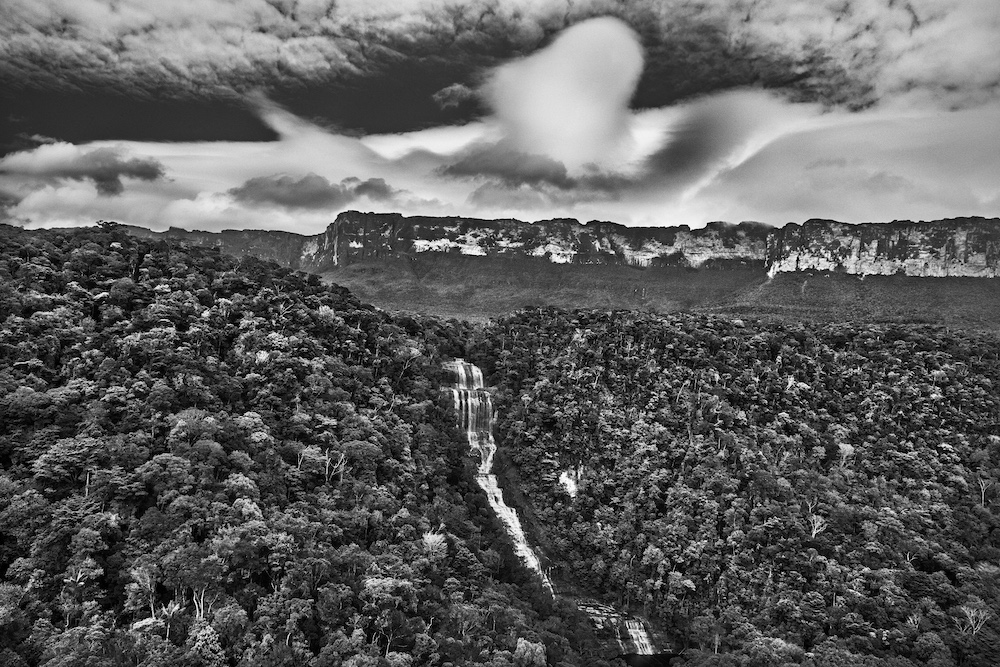 Although the number of natives living in the Amazon rainforest fell drastically, their experience was different. Thanks to the impenetrability of the jungle, for centuries they were able to preserve their traditional tribal way of life. 
Now they too are threatened: one aim of this photographic project is to record what survives before any more of it disappears. 
The Amazon region embraces nine South American countries, with 60 percent of the rainforest lying in Brazil. The population of this area is thought to have numbered around five million in 1500. Today, in a territory more than eight times the size of France, there are just 370,000 indigenous people belonging to 188 tribes and speaking 150 different languages. A further 114 tribes have been identified, but they have not been contacted. 
Towns and cities sprang up along the Amazon and its major tributaries as far back as the 17th century. But in the middle of the 20th century a dangerous new chapter in the indigenous peoples' struggle to survive began with the opening up of Brazil's vast undeveloped and sparsely populated interior. Migration from southern Brazil led to the deforestation of the Amazon to make room for cattle farming and soybean cultivation. New roads and navigable rivers facilitated migration and made it easier for logging firms to harvest valuable hardwood and for freelance prospectors to seek gold. With these outsiders, who included religious groups bent on evangelising remote tribes, came influenza, measles, malaria … and death for thousands of natives.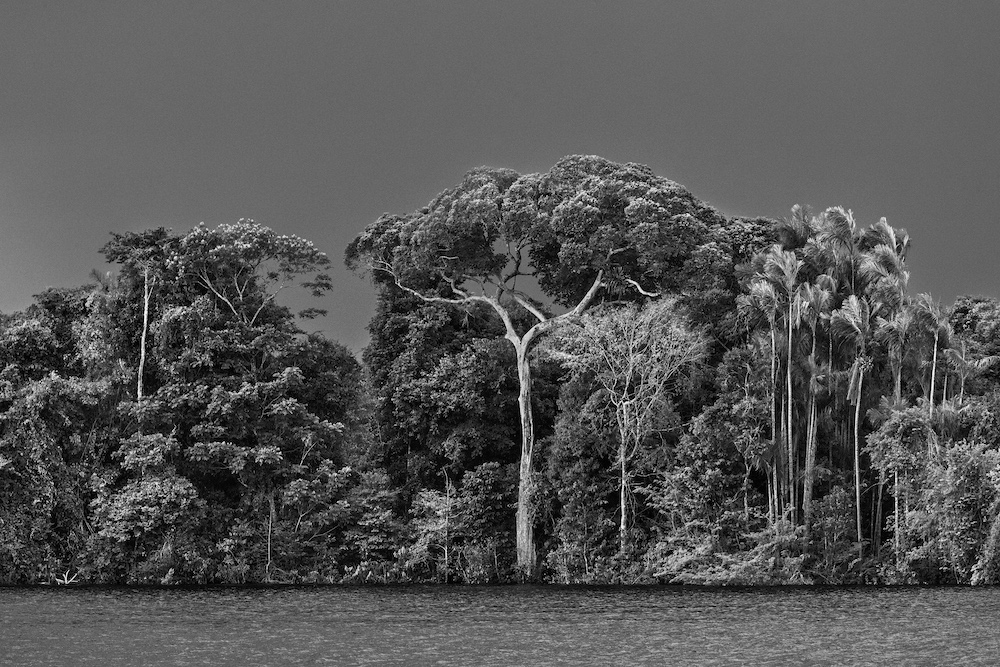 Intentionally set forest fires in the Amazon are not new, but they have multiplied so drastically that they now grab attention far beyond Brazil because of their undisputed impact on climate change. Often described as the world's lung, the rainforest has been steadily losing its ability to absorb vast quantities of carbon dioxide. Instead, it has been adding to global CO2 concentrations, creating an enormous "carbon bomb." 
The Amazon rainforest is the only place on Earth where humidity in the air does not depend on evaporation of seawater. Thanks to its size and an intense concentration of humidity, this forest generates its own process of evaporation in which each tree acts like a geyser or aerator, releasing hundreds of litres of water into the atmosphere daily. As a result, thanks to its hundreds of billions of trees, this blanket of vegetation creates an extraordinary airborne river, or river of vapour, which carries more water than the Amazon River pours into the Atlantic Ocean each day. The impact of this on global climate conditions is immense. 
With 20 percent of the Amazon's biomass already lost, any further disruption of its ecological equilibrium will have drastic repercussions far beyond Latin America's frontiers. Yet too many Brazilians still fail to recognise that protecting the Amazon is also in their interest. Surely they, no less than Argentinians, can understand that their immense agricultural wealth depends directly on the rain that falls over the Amazon. 
What drew me back to the Amazon? Certainly not its dark side—not the fires or deforestation or the poisoning of rivers by gold miners or the drug trafficking and arms smuggling that flourish in the region. Rather, it was to savour afresh the unparalleled beauty of this vast region. For me, it is the last frontier, a mysterious universe of its own, where the immense power of nature can be felt as nowhere else on earth. Here is a forest stretching to infinity that contains one-tenth of all living plant and animal species, the world's largest single natural laboratory…
– Sebastião Salgado Paris, 2021
Photography by Sebastião Salgado
Sebastião Salgado. Amazônia, Sebastião Salgado, Lélia Wanick Salgado, TASCHEN, £100