Hiatus Kaiyote's Paul Bender chooses the terrifyingly heavy Roots by Sepultura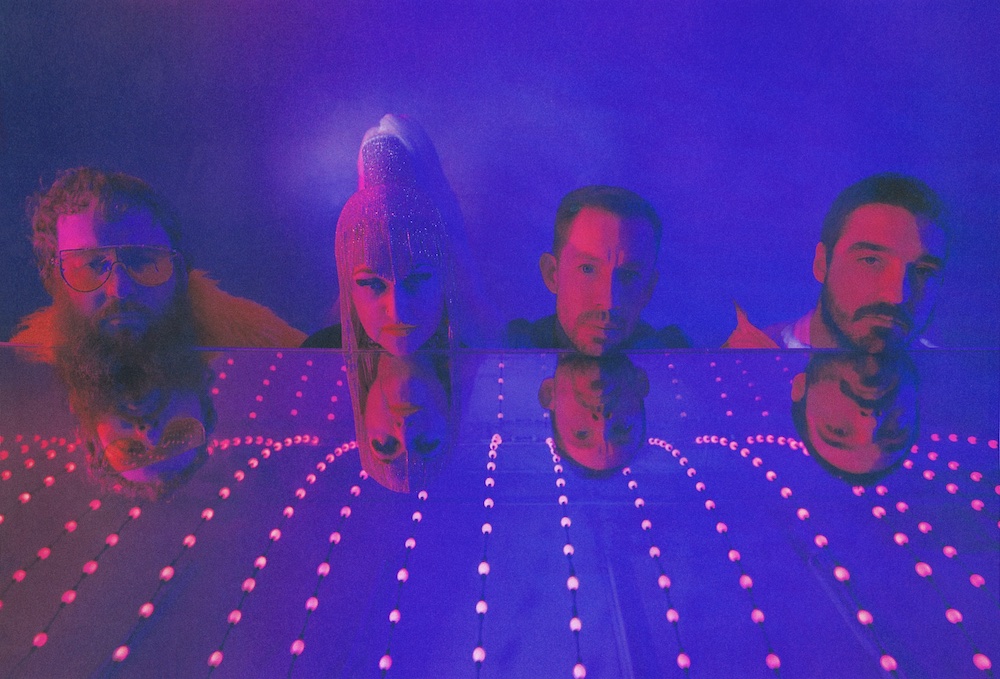 When I was 12 years old I was sitting at the bus stop after school with my older brother James. We'd gone to a now-defunct record chain called Sanity after school and he was sitting enthralled with his headphones on, playing his new purchase on his Sony Discman. After a few minutes of watching his facial expressions change from deadly serious to some strange and contorted pleasure, he took the headphones off and handed them to me.
"Dude, check this out."
I put them on and heard that familiar little discman "beep".
2 seconds of literal crickets and some mysterious metallic clinking sound and then BANG.  The most terrifying and heaviest sound I had ever experienced was exploding inside my eardrums and piercing unexplored parts of my brain. That sound was "Roots Bloody Roots" by Sepultura, the opening track to their album Roots. I had never experienced anything like what I was hearing before in my life. It was overwhelming and changed the very nature of my relationship to music forever.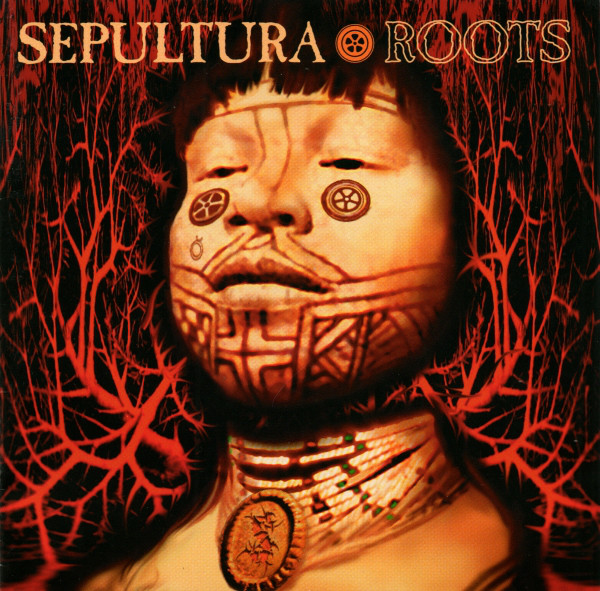 I'd only picked up the bass for the first time, maybe only weeks before, at my brothers insistence. The band he had with a few friends (we had the awesome name "FRIJ"), needed a bass player. Before that I didn't even know what the bass was. I guess like the guitar but somehow different? It was only when I tried to play music that I began to really appreciate what music was and how much fun, excitement and satisfaction it could bring me. Music was always something that existed to me distantly but not something that drew my focus. I'd grown up hearing my Dad's music: Hendrix, Cream, The Beatles, Deep Purple, Bob Dylan (who I hated at the time; why did he sing and play harmonica so bad?). And my Mum would generally just play the radio in the car. But hearing the album Roots changed my whole perception of what music could be. I didn't know up to that point that it could be as frightening, visceral, cathartic, as violent as that. It gave me an awareness that it could be whatever you wanted it to be. It didn't have to be polite, it didn't have to be likeable to your parents or people around you, it didn't have to be songs about boys and girls. If you wanted to, you could make music that sounded like an avalanche destroying a city or a planet exploding, like tanks rolling over flaming rubble. It could sound like Hell itself. And once that was a possibility, so was everything else.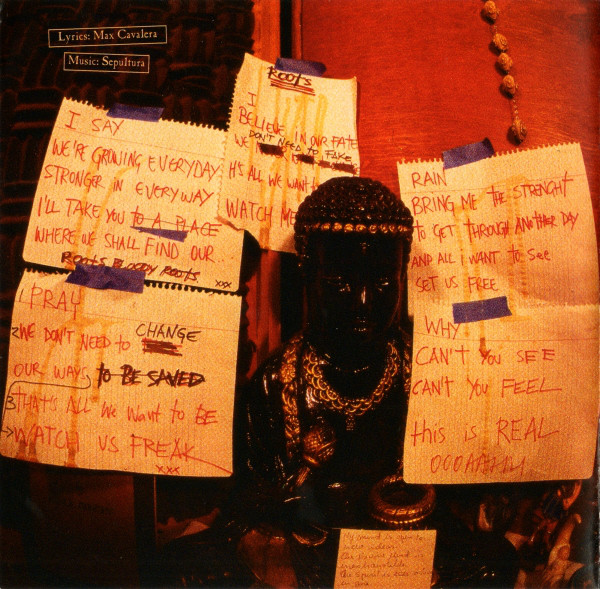 Revisiting the album as I write this, Roots is still as heavy as I remember. Having heard a lot of music since then, including plenty of other metal, I can appreciate how raw it is. There exists a great deal of metal that is more technical: faster, tighter, more complex, more perfect. But Roots is pure sludge. It's a mudslide on fire. It lacks the sheen that so much modern metal has. Where so much modern metal has a precision and slickness of production that makes it almost light, like some robotic hummingbird powered by some quantum supercomputer, Roots has an enormous gravity. It sounds like some horrifying gargantuan creature that has emerged from the bowels of the earth, something that is of the mud and dirt and bones of ancient creatures long extinct. It sounds brown as fuck.
I've gone on to explore and play many kinds of music over my career, and have to admit I love a sad and gentle heartbreaking ballad, now that I'm old enough to appreciate that particular kind of gravity.  But there's something in the sheer uncompromising intensity of Roots that I will always love and try to convey. When the moment calls.
Hiatus Kaiyote's new album Mood Valiant, is out now on Brainfeeder