Benoît Witz takes over the reins at the world's first organic Michelin-starred restaurant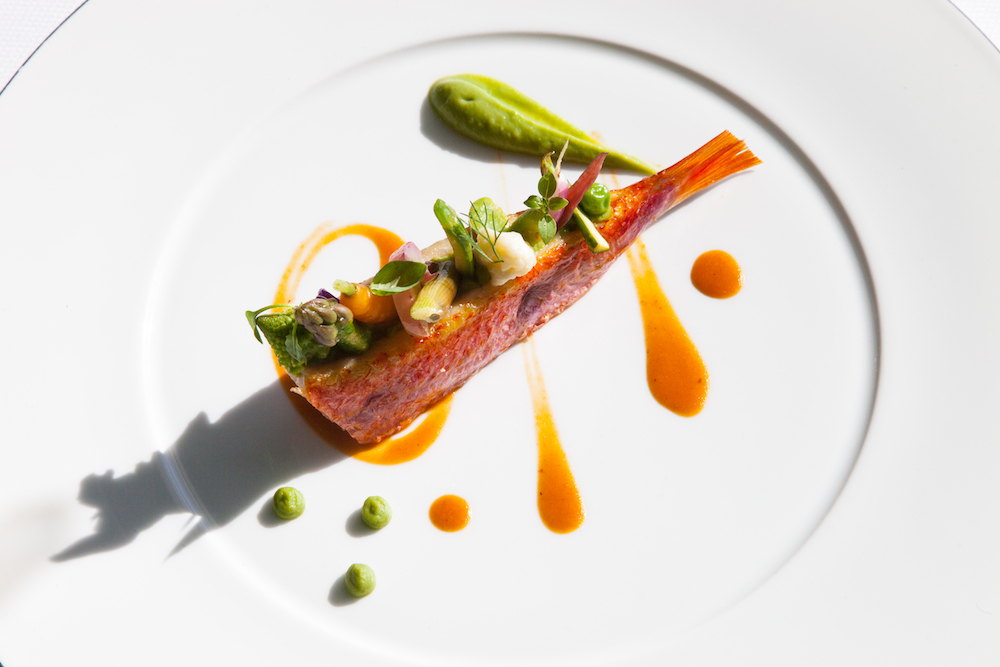 Monaco might be famed for being a favourite playground of the world's elite, but scratch below the glossy surface of the Monte-Carlo Beach Hotel and it's surprising to find that sustainability is at its core. The five-star property has spent more than ten years developing and promoting what it calls "green luxury", from reducing its water consumption to purchasing clean energy. It's made further strides this year with the implementation of two new policies to preserve the local wildlife; an underwater positive biodiversity reef dyke has been created 100 metres from the shore to protect the beach and allow the development of marine life, and the Pointe de la Vigie and its pine forest has been recently classified as an LPO (Ligue pour la Protection des Oiseaux) bird refuge and is home to 15 protected species.
But it's organic restaurant Elsa which remains the hotel's best known example of its sustainable work; international interest piqued when it gained a Michelin star back in 2014, making it the first 100 percent organic restaurant in the world to do so. As well as the produce being wholly organic it is also locally sourced, mainly from the Jardin des Antipodes in Menton, which supplies Elsa with aromatic herbs and fruit, and the team at the Domaine d'Agerbol in Roquebrune Cap Martin, who take a farm to fork approach by delivering fresh produce directly to the restaurant. The arrival of Benoît Witz comes at a time when the hotel is looking to push Elsa further forward, not only with a new menu but also by expanding the restaurant's circle of local producers – including converting Chef Witz's own vegetable garden to organic standard – to showcase even more of the region's seasonal produce, wine, and local specialties.
Here, Chef Witz speaks to Port about what Monaco has to offer gastronomically, the challenges of a sustainable kitchen, and why Michelin stars are still important.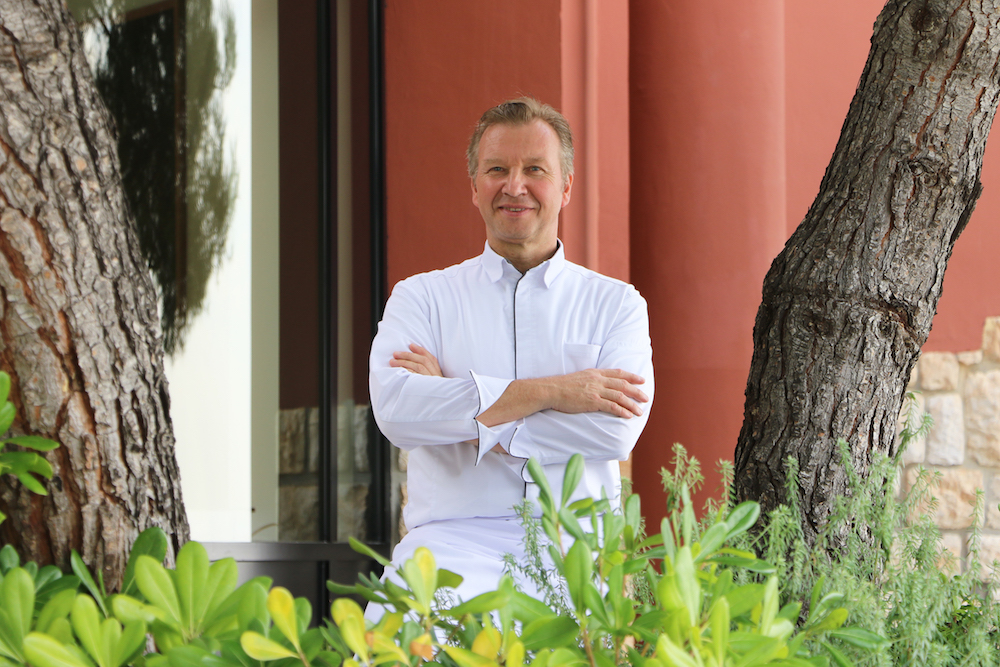 One of your first tasks at Elsa has been to launch the new summer menu. What seasonal ingredients do you enjoy working with at the moment?
The launch of the menu for the summer season began on July 3 and so during this period vegetables from the kitchen garden were in the spotlight, such as courgette, aubergine, fennel, and especially tomatoes. We have different varieties of tomatoes with some unusual names such as the Green and Red Zebra, the White Beauty, Andine Cornue (also known as Horn of the Andes), La Cœur de Bœuf (beefsteak, or literally, beef heart tomatoes), Pineapple, Black Crimea, and even Red Currant tomatoes.
What local dishes can we expect to see on the menu?
The local dishes are variations of tomatoes, such as a cold tomato fondue flavoured with basil, and quarters of differently flavoured and coloured tomatoes which are decorated with a brunoise and shavings of peach and nectarine. There is also squid stuffed with a gamberoni from San Remo known as viola, which is accompanied by melting fennel, grilled tomato and served in shellfish juices, without forgetting the sea fennel shoots. For dessert, we highlight our seasonal fruits without using added sugar, for example red fruits served with a biscuit of pain de gènes and a rocket and Roua honey sorbet, which is made with honey from the Société des Bains de Mers' beehives (the group which owns the Monte-Carlo Beach Hotel) in Guillaume.
What did you learn working under Paul Bocuse and Alain Ducasse?
I started with Monsieur Paul when I was very young, maybe too young to understand really; it was very difficult for a young man of 17 to keep up with the pace and demands of the three-star level. What I remember from this period in the kitchen is the great classics of French cuisine, working in a team, and having a respect for the hierarchy. Then came Alain Ducasse, who is very innovative, and this is where I discovered Mediterranean cuisine and a refined but surprising selection of dishes; lobster, Mediterranean sea bass and caviar were being offered alongside rabbit porchetta, stuffed pig's trotters, hake, and stockfish. In addition to all of this we already had a very popular garden menu to prepare, to the despair of the team in charge of vegetables!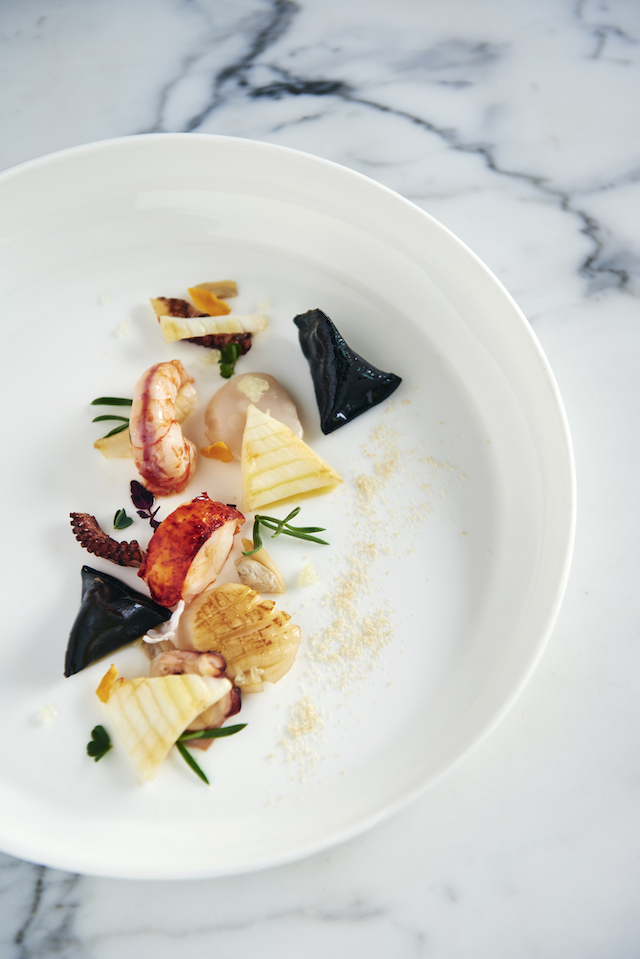 You will be working with nearby farms and vineyards to supply Elsa' with its organic produce. What is the surrounding region good at growing, rearing, and producing?
We work with artisans close to Monaco, in particular fruit and vegetable producers, fishermen, and winegrowers in Bellet. The Nice hinterland also supplies us with various products from the region, such as cheese from the Vésubie valley and Mercantour. For rearing, it is more difficult, but we do have lamb from the Pré Alps.
And your own vegetable garden in Beausoleil will also be one of the suppliers for Elsa, is that right?
Yes, the Beausoleil vegetable garden is currently in organic conversion, so for this year we're not lucky enough to be able to cultivate it, but it won't be long.
Has getting "hands on" and growing your own produce influenced your cuisine?
Definitely. Having my own garden increases the inspiration to elaborate on the menu. Using seasonal products from the surrounding area really affects what is being cooked, and it helps me to innovate and offer clients the best dishes with simple and tasty produce.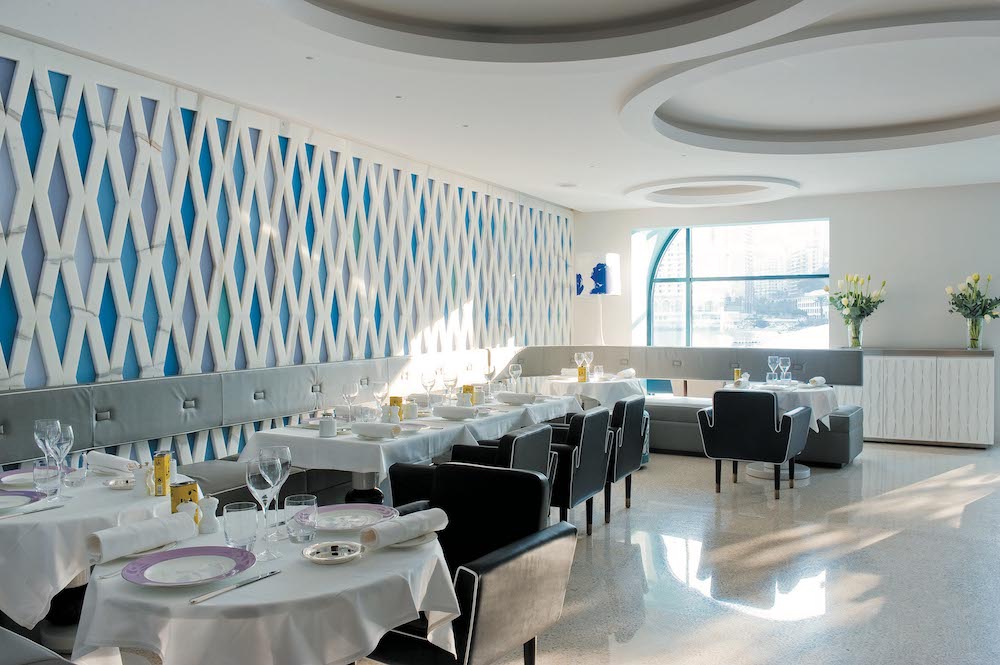 The current global pandemic seems to have encouraged us all to think more about sustainability in our own daily lives. Do you think it will have any long-lasting impact on gastronomy?
I think Elsa is the perfect example of a Michelin-starred restaurant that is more invested in reducing its impact on the ecosystem and focusing on sustainability. Here at Elsa we have already realised that any action we take has an impact on nature and we've been focusing our efforts on sustainability for seven years; now the pandemic has highlighted the importance of it all over the world. So for example, we try to limit transportation by buying locavore, which also helps keep the local economy going. We try to make as little waste as possible. We pay attention to the environment and respect the product, working with it from head to toe. And above all, we make sure to listen to the organic artisan producers that we work with. We're lucky here because we're in a beautiful region rich in produce, but it's up to us to promote these products and help our clients appreciate them.
Do you think other Michelin-star restaurants will start making the move towards working only with organic produce?
Yes, other restaurants are becoming increasingly involved in offering responsible cuisine, and have also been awarded stars. Offering food from farm to fork or from producer to consumers is definitely the trend right now, and more and more common.
Do you think Michelin stars are still important?
I think the stars are very important for a clientele seeking an experience, an emotion. At Elsa, combining the art of the table, gastronomy and well-being in an exceptional setting for guests is part of our heritage.
What would you like to achieve at Elsa?
For restaurant Elsa, I would love to go to the guests' table without a menu, to show them and talk to them about the exceptional products that we have, and then using these products and what the guests like, compose an exclusive menu for them. But it's a real challenge. I have in mind the idea of a casino table, with the starting stake being the produce and where the "stake" increases according to the guests' choices of wine and food. But more concretely, I would love to delight all the guests at restaurant Elsa with Mediterranean cuisine.