Photo London is back at Somerset House for its fourth year and the many galleries exhibiting are more international than ever. Port joined the bustle of photographers and art enthusiasts to pick out some highlights from the fair.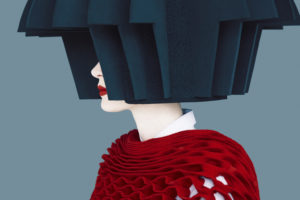 Erik Madigan Heck – Junya Watanabe (Honeycomb) at Christophe Guye
Erik Madigan Heck is bringing fashion photography to the contemporary art world by blurring the boundaries between the two. His compositions have a sharp, polished edge to which he adds a feeling of fantasy through his vivid palette. It shows the clothes to their best advantage, but his treatment of the models is more intriguing, sublimating their human aspects into still, semi-robotic shadows of a high fashion concept. The look is pure and cohesive.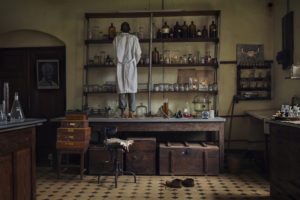 Evgenia Arbugaeva – Untitled #51, 2016 at The Photographers Gallery London
Taking the surreal in a totally different direction, Siberian photographer Evgenia Arbugaeva's Amani series is an unsettling narrative feast focused on the semi-abandoned Amani Malaria Research Station in east Africa. Set up by German colonists in the late 19th century, the centre was originally intended for botanical research but was eventually taken over by the British and converted into a lab that explored new solutions to the spread of malaria. The images, filled with dusty old insect specimens, shelves of discarded bottles and aging piles of paper, reanimate a deserted site beset with allusions to its past.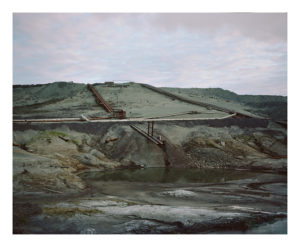 Alexander Gronsky – Norilsk #5, Russia, 2013 at Polka Galerie
Alexander Gronsky has spent a lifetime studying the Russian landscape, however bleak it can be, with his interest lying in the power of our environment to shape emotions and behaviour. Norilsk is a northern industrial city that lies inside the Arctic Circle. In his muted and monotonous study of its outskirts, Gronsky highlights the ways we articulate our landscapes with man-made infrastructure, leaving an imprint that becomes inseparable from its surroundings.
Susan Derges – Kingswood Bluebell No. 14 at Purdy Hicks Gallery
London-based photographer Susan Derges studies natural phenomena with an eye for its intricacy or more minute moments. Inspired by the way light reaches through a forest and illuminates its flora, she exposed the plants she gathered onto photographic paper in a makeshift darkroom hut in the woods. The result is a stark contrast between the luminous semi-translucent plant forms and a vacant black background. Once divorced from its original context, the plant is magnified for a more imposing sculptural presence.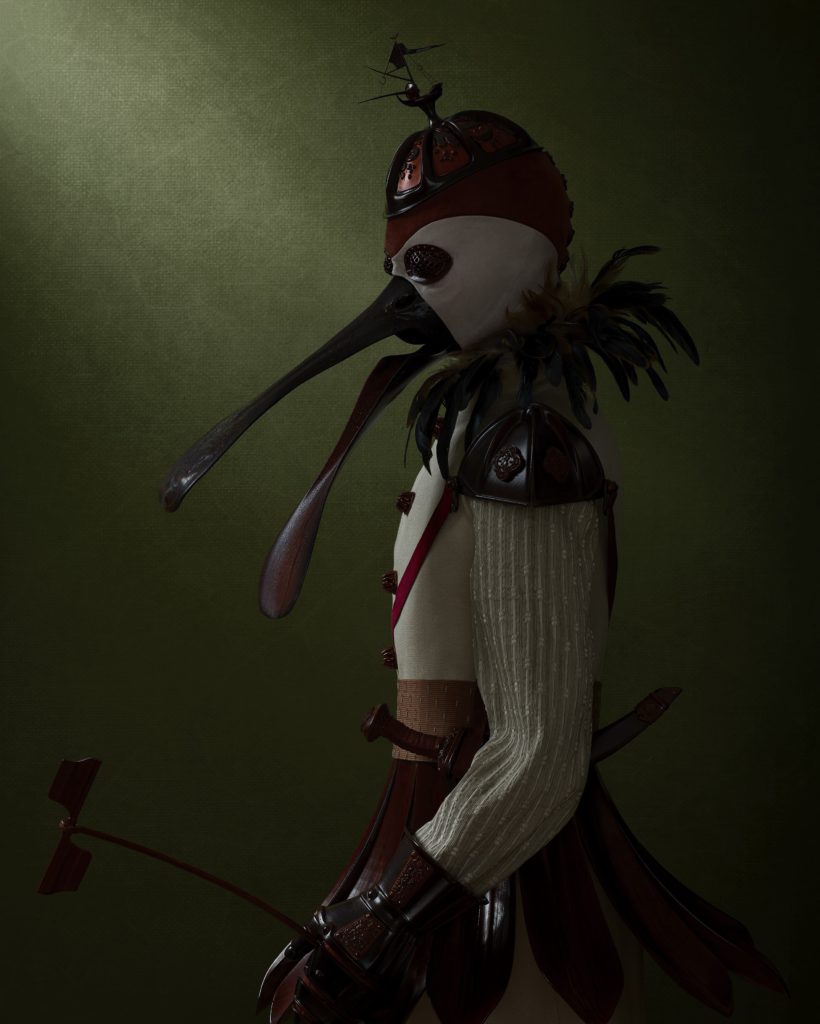 Christian Tagliavini – Plator at Camera Work
Best known for his elegant portraits, styled with all the austerity of the Northern Renaissance, Tagliavini has embraced the absurd with a sinister collection of masked figures with protruding beaks. Fully anthropomorphised, the models nonetheless appear stiff and lifeless like ancient taxidermies dressed up for a perverse joke.