FENDI celebrate the craft of the iconic Peekaboo bag for their SS20 men's collection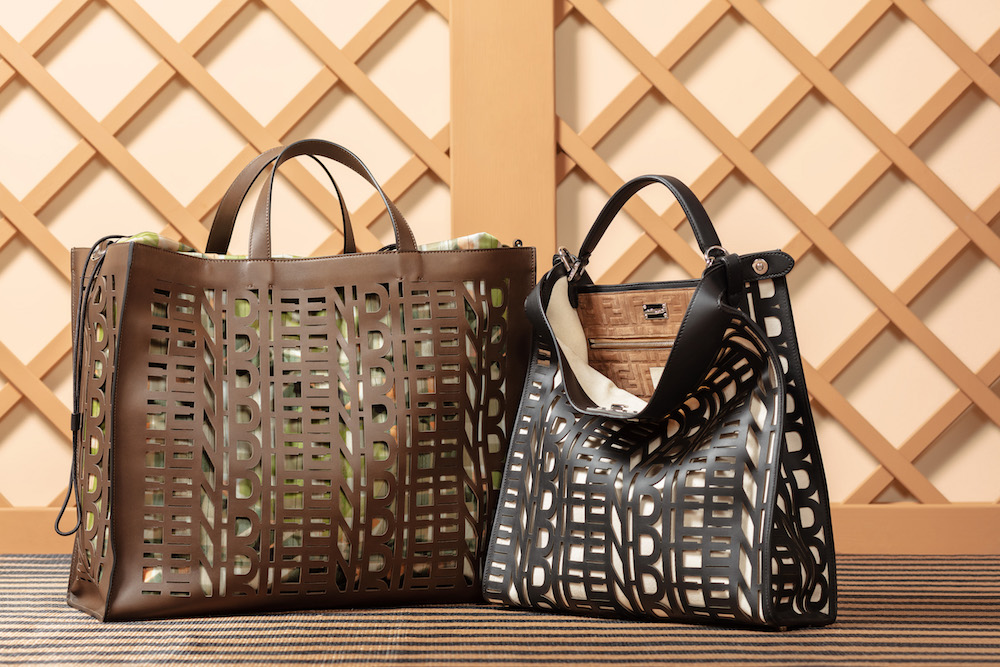 Savoir faire originates from early 19th century France, literally 'know how to do'. It is the ability to act with grace in social situations, displaying a suave urbanity possessed by few. This self-same elegance can be found in FENDI's iconic Peekaboo bag, the workmanship of which is celebrated in a series of new razor-sharp short films.   
The shorts showcase the brand's manual, handmaking craft and appetite for modern 3D technology simultaneously, deftly cutting from laser cutting to stitching, fur inlay to leather intrecciato. Having first launched in late 2014, The Peekaboo for Men "embodies two identities at once," states the Italian fashion House. "A traditional, yet modern contemporary shape, to satisfy the most sophisticated men at work or during the weekend. It expresses the brand's highest savoir faire, obsession for quality, creativity and experimentation."
The first step of the Laser-Cut Peekaboo X-Lite bag for Men is the creation of a leather panel, resin-treated on the back, then laser-cut following the FENDI script. Before the cut, artisans adjust and adapt the design to the chosen style, and finally, a fabric lining with the striped Pequin pattern is placed on the inside, acting as a background pattern.  
For the Intarsio Peekaboo Regular bag, the method diverges. Selleria Cuoio Romano leather with handmade seams comprises the outside, while the inside is hot-stamped and embossed with the iconic FF logo. The front features a complex weave – an underlying net is created by pairing hand-carved pieces of leather, followed by a fur panel and multiple mink layers – sewn and assembled by hand.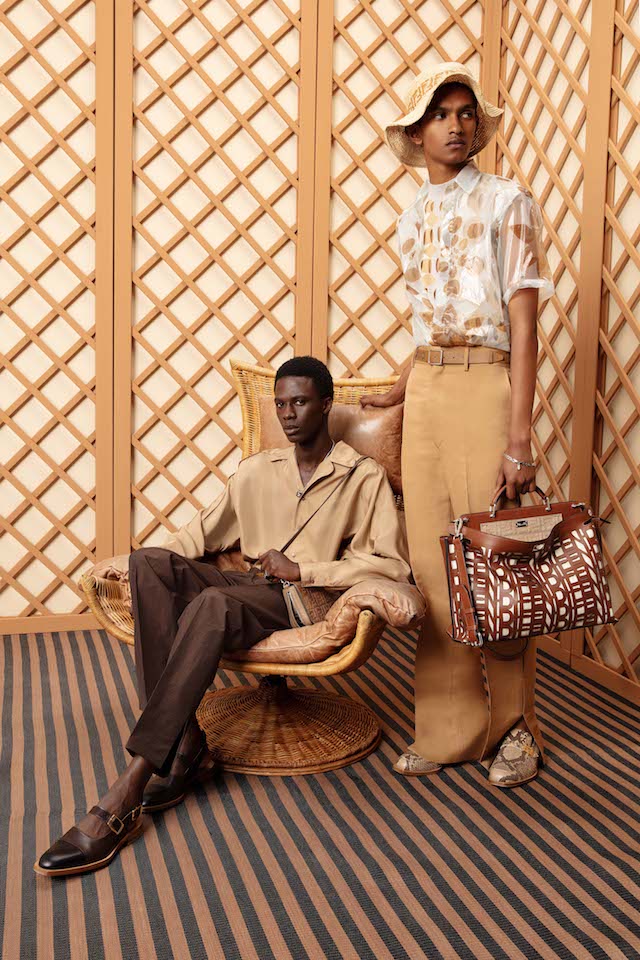 Both bags feature in FENDI's beautiful SS20 men's collection from Silvia Venturini Fendi, an airy but pragmatic love letter to the great outdoors. It is a verdant garden of earthly delights, filled with muted tones of greens, browns and beige, complemented by natural materials such as cashmere, cotton, silk and wool. The fits are also grounded, functional and utilitarian in their cut – overalls, coats, cargo pants and vests archetypal in their shapes. Call Me by Your Name film director Luca Guadagnino, guest artist of the season, contributes a 'Botanics for FENDI' print, and a collaboration with Japanese authority Moonstar sees high-tops, canvas trainers, croco-printed loafers and sandals continue the gardening theme.
With people the world over beginning to emerge from isolation and reconnect with green spaces, the collection is exquisitely timed. Roll on the summer sun.