Port meets the reluctant actor whose understated talent owes as much to a passion for holistic therapy as it does to stage school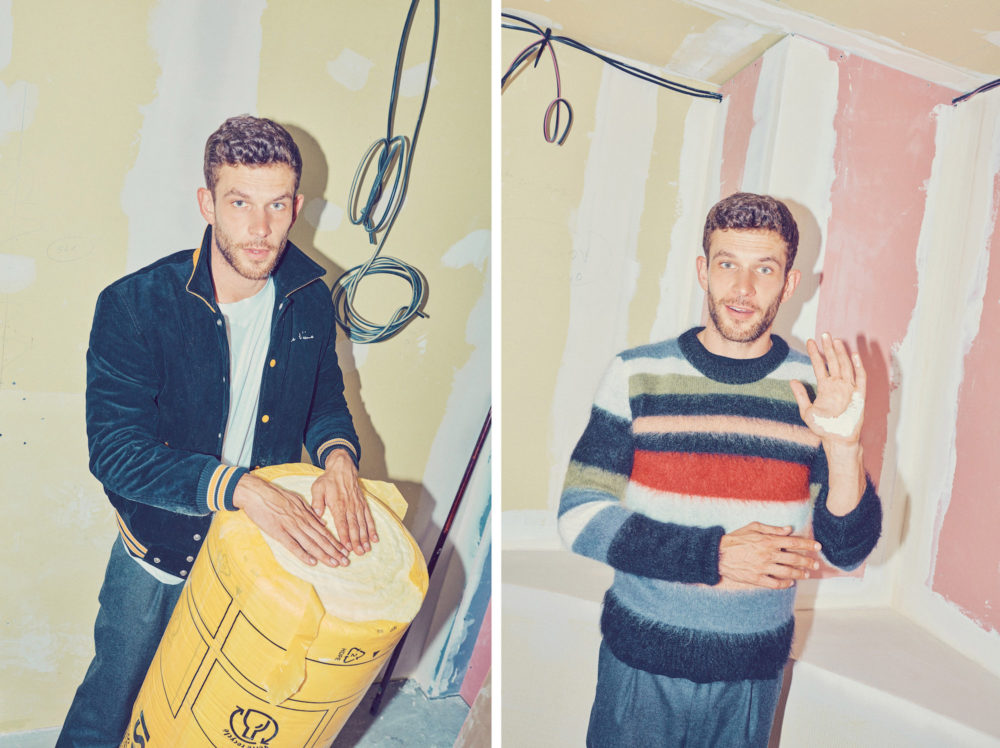 In the 1980s, the gay community was being mercilessly decimated by a disease that the straight world was doing its best to turn a blind eye to, but there was a boisterous hotbed of active Parisian resistance which had other ideas. It's this loose panoply of lovers, friends and rebels, forming the core of the activist group Act-Up, that acclaimed director Robin Campillo has brought to the big screen in the searing, personal and sometimes dreamlike fresco, 120 Beats per Minute. The film marks a return to the public eye for reluctant acting talent Arnaud Valois. Although he chooses not to define himself as an actor, his fragile yet powerful screen presence sublimely communicates the tragedy and beauty of a love that rages against both the machine and the dying of the light.
In the film – which has been lauded for its candid, unapologetic portrayal of gay sexuality, alongside the fervent activism of one of the most important movements of the '80s – Valois plays Nathan, the HIV-negative lover of HIV-positive Act-Up firebrand Sean (a role played with startling verve by Nahuel Pérez Biscayart). "We are very lucky in Europe to have people who fought for us, struggling for rights of all kinds – but we need to be vigilant," Valois tells Port over an intimate coffee in the Marais. "It's very important to stay aware." When did Valois become aware of Act-Up's activism? "I was watching TV one morning with my family and said, 'Oh, what is that?'" he says, with a smile. "Act-Up had put a condom on the obelisk in the Place de la Concorde. They also organised a big TV show in the '90s called Sidaction, and it was on all the six main channels."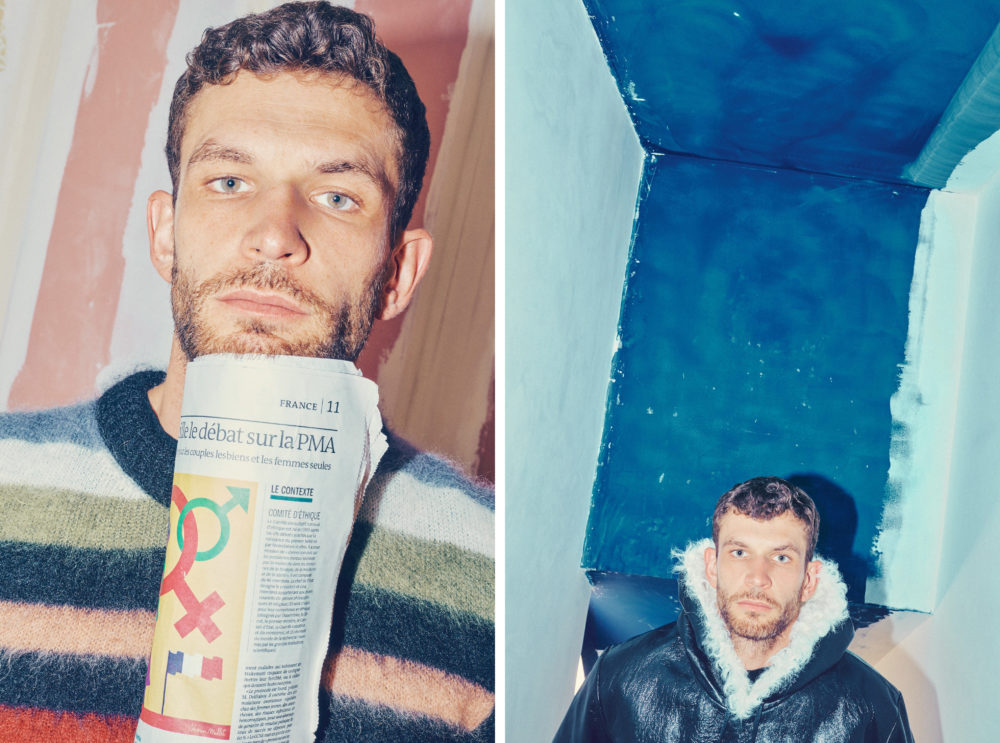 Sidaction remains one of the most respected and successful charity organisations raising awareness of HIV and AIDS. It's an interesting prospect for an actor to portray a docu-fiction version of recent history, especially when, to some degree, that actor's psychogeography has been personally affected by the related events. How much did those memories shape Valois's approach to his reticent and quietly sensitive character? "Robin said to us, 'Please, don't go too much on documentation or read, like, 20 books on the period. Trust me and trust yourselves. You are young people, so put your imagination in action and let's work together.'" Given that Campillo is a seasoned Moroccan-French director whose own story and talent is steeped in the history of gay counterculture – as was shown in his 2013 classic Eastern Boys – one can only assume that such trust comes easily. "Absolutely. It was easy and comfortable to work with someone who likes telling his own story," continues Valois. "It was interesting. The other thing is that he is a really good acting director. He has such a powerful vision of what he wants, so for an actor it's quite easy. You need to learn your lines and be focused."
Valois is somewhat playing down his exceptional talent. His propensity for switching mood with an endearing, nuanced grace is stunning, and perhaps somewhat surprising given that he turned his back on acting for a decade after graduating from drama school. "I don't have two personalities, but there are maybe two sides to myself," he says. "One is attracted by strong, powerful emotions and the other is driven by soft- ness and peace and calm. I don't really consider myself to be an actor. I play a part in this movie – which I'm very proud of – but it feels strange for me. I see myself as a massage therapist and sophrologist who sometimes makes films."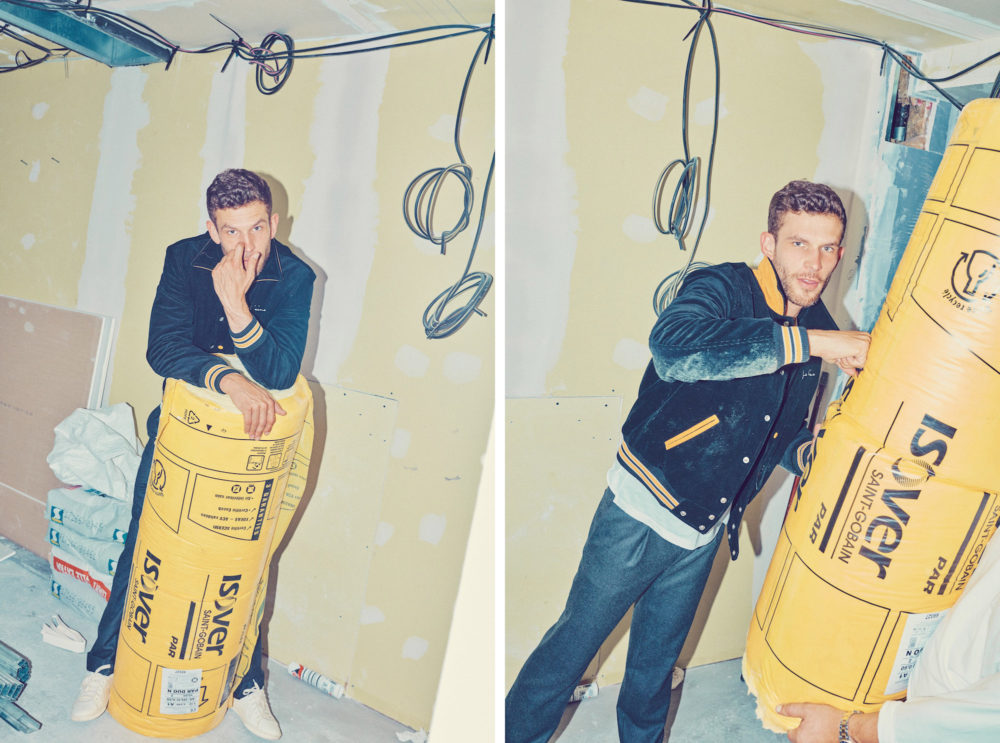 Sophrology is a relaxation technique, combining small movements and deep breathing to help control emotions and fears, and Valois's commitment to the practice took him away from acting for a number of years. "I studied acting at Cours Florent for two years when I was 20 and was discovered by a casting director for my first movie, Charlie Says by Nicole Garcia. I started an acting career but it wasn't what I expected," he says. "I wanted to realise myself in another way. I wanted to be active, to do something with my life, so I went to study in Thailand. It was a personal journey, and then it became about other people – to heal people, first of all you have to heal yourself." So how did it come to pass that his journey of self-actualisation should witness a return to the screen at all? "This casting director I used to work with 10 years ago called me and said, 'I've got a project for you: Are you still an actor?' I said no, not at all. But once she explained to me about the politics and historical side of what 120 BPM was, I said okay, I'll give it a try…"
For Valois, 'giving it a try' means excelling in the communication of an extreme and tortuous emotional journey; perhaps his detailed understanding of the body, required for him to work as a practitioner of sophrology, underpins the utterly unique physicality he communicates as an actor. "European people usually separate head and body, but with Asian people their head and the body go together. So learning sophrology, which is a combination of head and body, helped me to redefine my vision of the human identity," he says. "In France, we are very intellectual and it's all about the brain. Robin Campillo is an exception because he considers the body and the head together. It's very important for him, the way you move, the way you act, the way you position yourself on the screen…"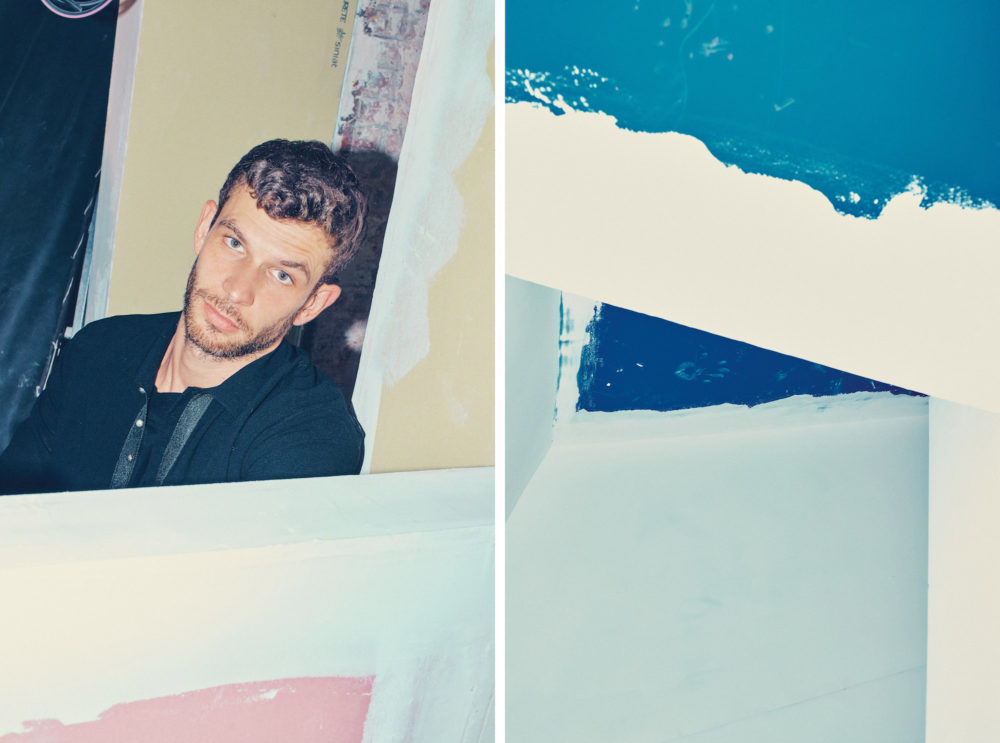 There is an intense physicality about Valois's performance in 120 Beats per Minute that has been well documented in the press. The sensuality that pours through the screen doubtlessly owes a debt to his devoted practice as a therapist. "It has had a really big impact," he explains. "When I receive clients at my studio as a therapist, I'm in a particular mode that requires being in empathy with people. I think when you're an actor you need to be in empathy with your character and partners, so there is a similarity," he continues. "It also helped me a lot after the filming to refocus, to get back to my life and not stay too much in the fiction of the movie."
So are we to expect another prolonged retreat from the screen for the therapist-cum-actor, or can we hope to see him on film again soon? "I have an agent and we're reading scripts together, so hopefully we'll find an interesting one," he says, thoughtfully. "I would like to do a biopic, something inspired by a real person – learning about someone and trying to not do an imitation, but instead creating another life for the character," he says, before a pause. "It was such an intense and magnificent experience to make this film, and I was not really hoping for a return to acting. It would be interesting to do again, but I know this was a unique adventure." We can only look forward to his next move, knowing that whatever it is, it will be deeply considered and profoundly authentic.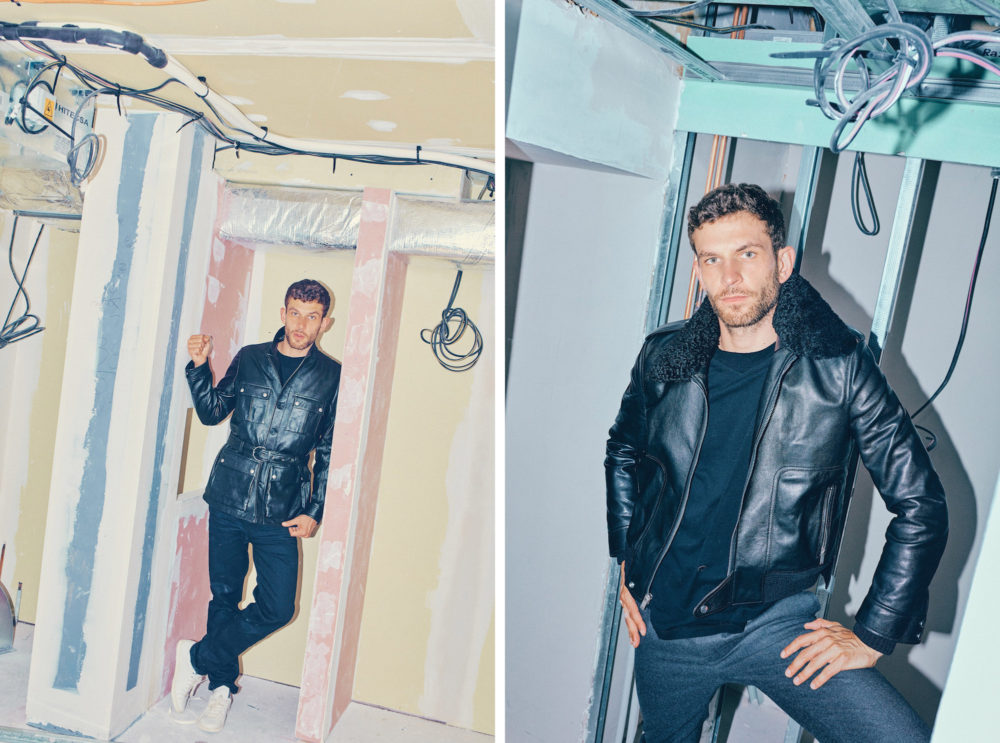 Words John-Paul Pryor
Styling Dan May
Photography Arnaud Pyvka
Clothes Saint Laurent AW17
This is an extract from issue 21 of Port, out now. To buy or subscribe, click here.