Tag: paris fashion week SS16
The iconic Brit designer celebrated independence with a David Hockney-inspired colour palette
Illustration Clara Lacy
Kris Van Assche developed an exclusive camouflage pattern for his latest show at Paris Fashion Week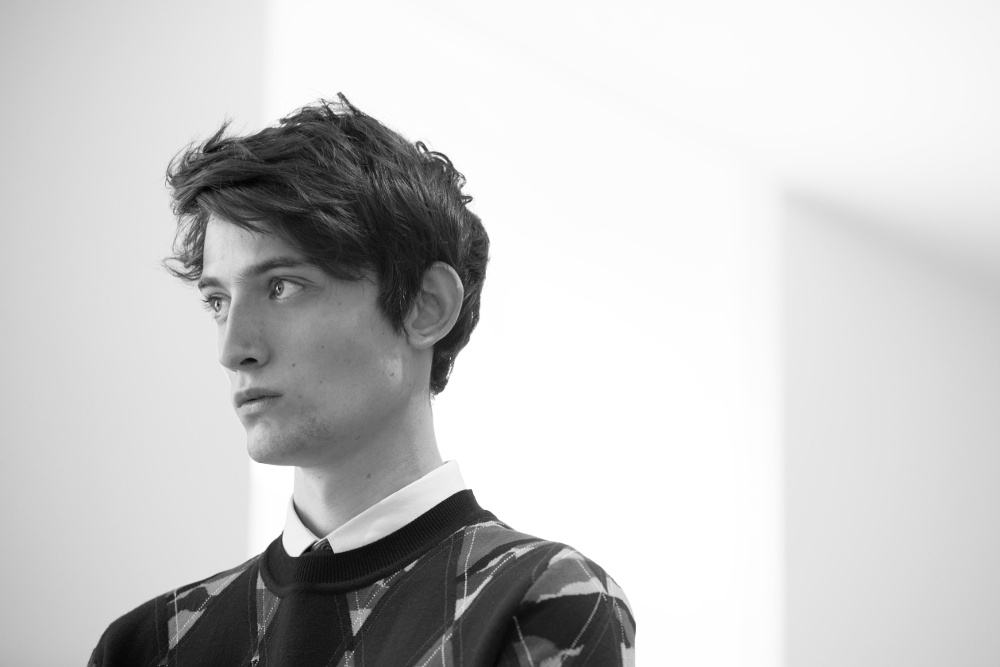 For me, camouflage is on a parallel with denim. It has had that same movement, the same kind of migration, from military wear and work wear to becoming street wear and then comfortably part of high fashion. In Kris Van Assche's Dior Homme SS16 collection, it is really quite far from any 'GI Joe' connotations.  Instead, it is seen as part of masculine decoration rather than a disguise… at times, it is even embroidered with sky-blue roses! It appears in the form of 'a memory' inside military coats and becomes embedded in Argyll patterned knits, and it also becomes part of the idea of a new 'haute bourgeoisie' in the collection.
Photography Sophie Carre
Berluti's artistic director Alessandro Sartori takes time out to explain the materials and architectural inspiration behind his 'Featherweight' collection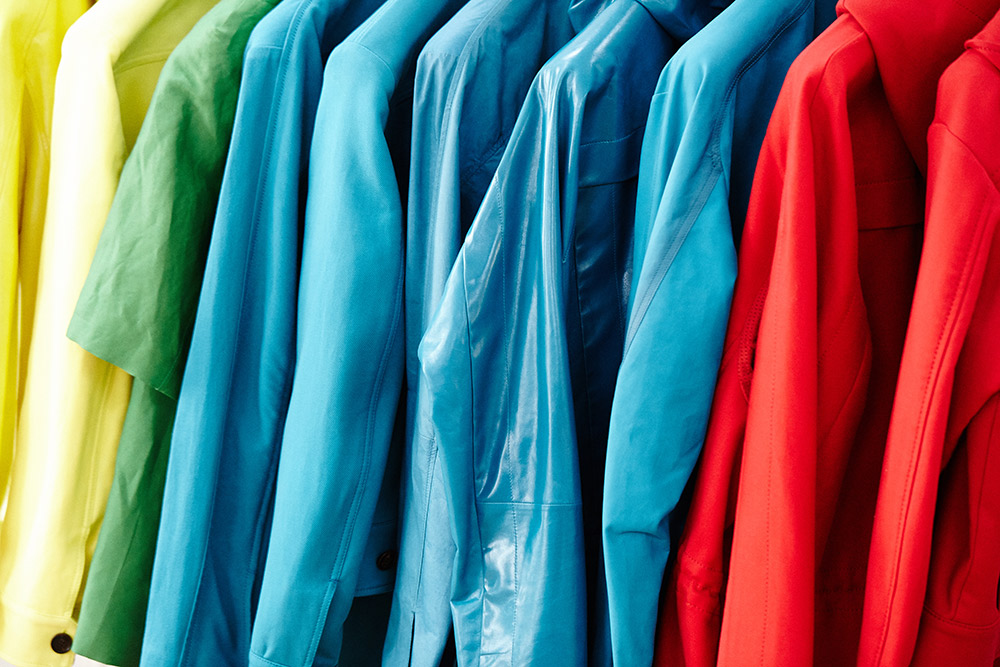 My inspiration for the Berluti SS16 collection stems from the modernist architecture of the city of Chandigarh in northern India, designed by Le Corbusier in the early 1960s. The crisp delineation between the concrete of the city and the verdant parkland that surrounds it is reflected in the bright colours and sharp silhouettes of the clothes.
I chose colours that referenced those favoured by Le Corbusier and also extended the mineral palette that I established in previous seasons: iolite violet, turquoise, zircon yellow, emerald green, rhodonite red, neptunite navy blue and onyx black, as well as meteorite, aluminium and calcium greys (all with a matt finish).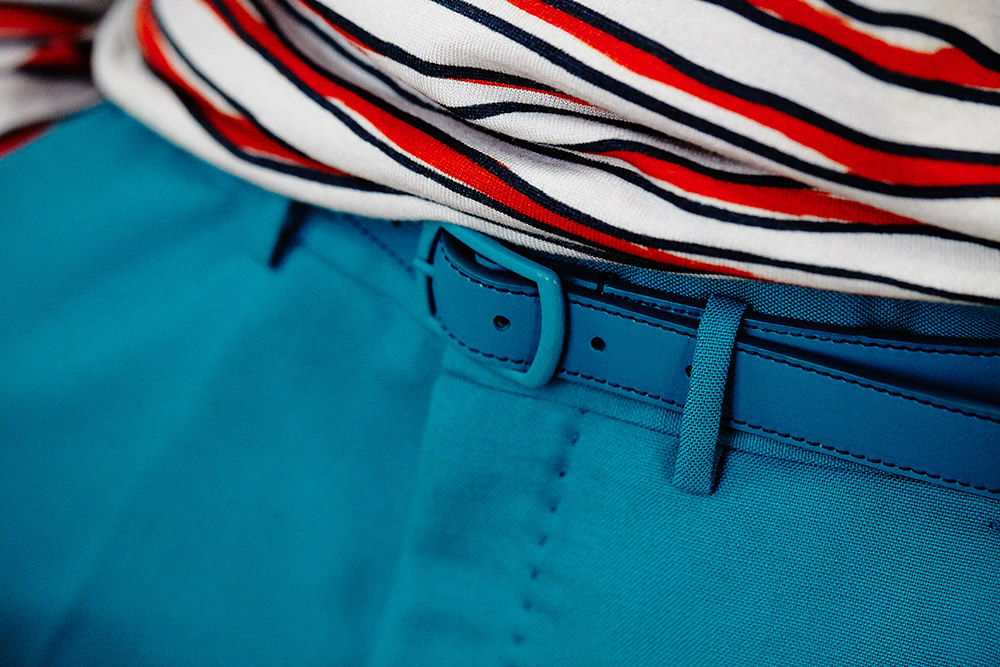 My silhouette this season features narrow-fitted jackets without any internal construction – no shoulder pads or linings – and trousers with a wide leg and full seat. The proportions are informal too…
New materials have been designed to be as lightweight, durable and waterproof as possible. These include: a technical, ultra-light, rain-resistant silk/paper blend; rubberised paper-touch cotton, which has a crisp, light feel perfect for summer; a mohair/wool blend for suiting; and the lightest kangaroo leather ever produced, a mere 3mm thick with a linen-like feel. All the fabrics are as close to being weightless as technology will allow. For example, the jackets weigh as little as a shirt because they are made in light paper-touch blends and have had all their internal construction stripped away.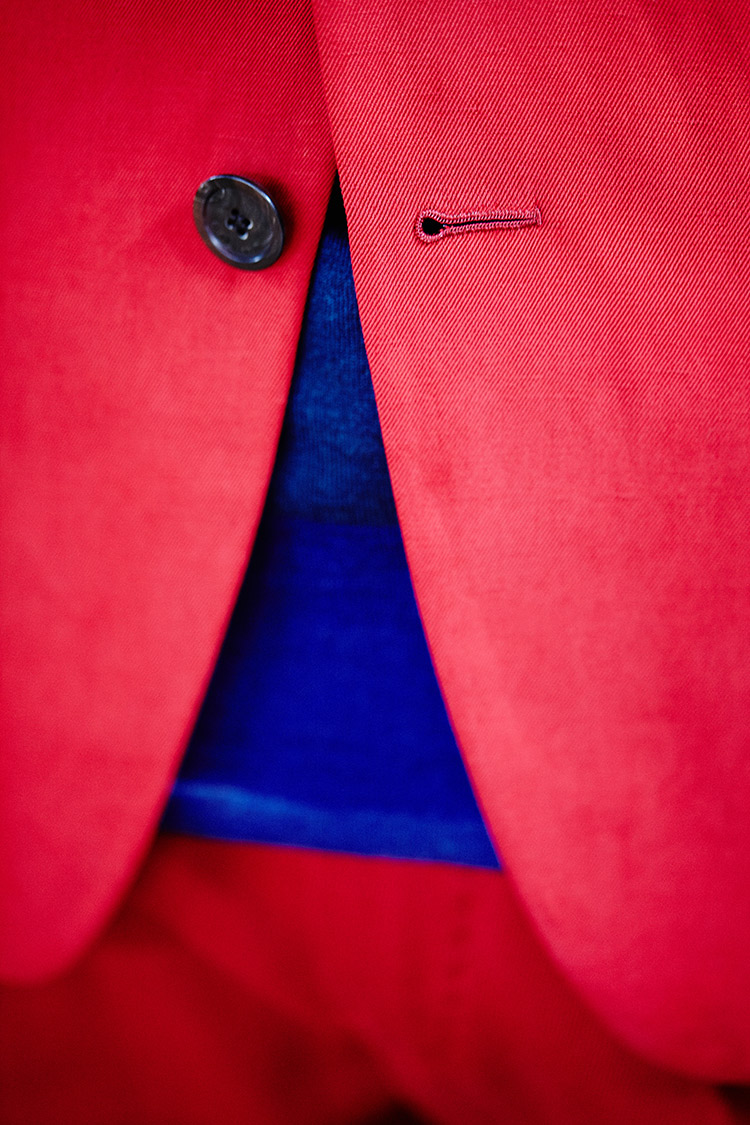 Overall, the ultra-technical materials, such as silk/paper blends and powder-coated leather, combined with their featherweight lightness and durability, have enabled me to create a vibrantly coloured, sharp, contemporary and innovative Berluti wardrobe for SS16.
The Belgian designer moved away from his traditionally romantic vision and focused his latest collection on a classic Hollywood muse: Marilyn Monroe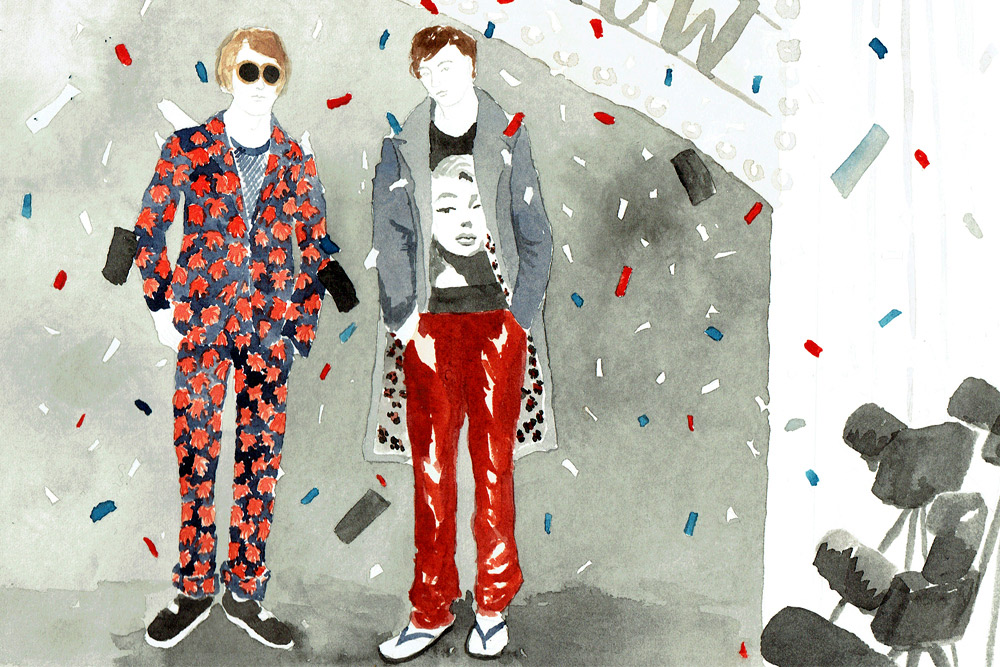 Illustration Clara Lacy
Creative duo Maria Grazia Chiuri and Pierpaolo Piccioli continued the Italian brand's sartorial dominance during the first day of Paris Fashion Week