Natalie Lee-Joe extols the democratic virtues of the uniquely Japanese grilled chicken skewers, with a recipe to try at home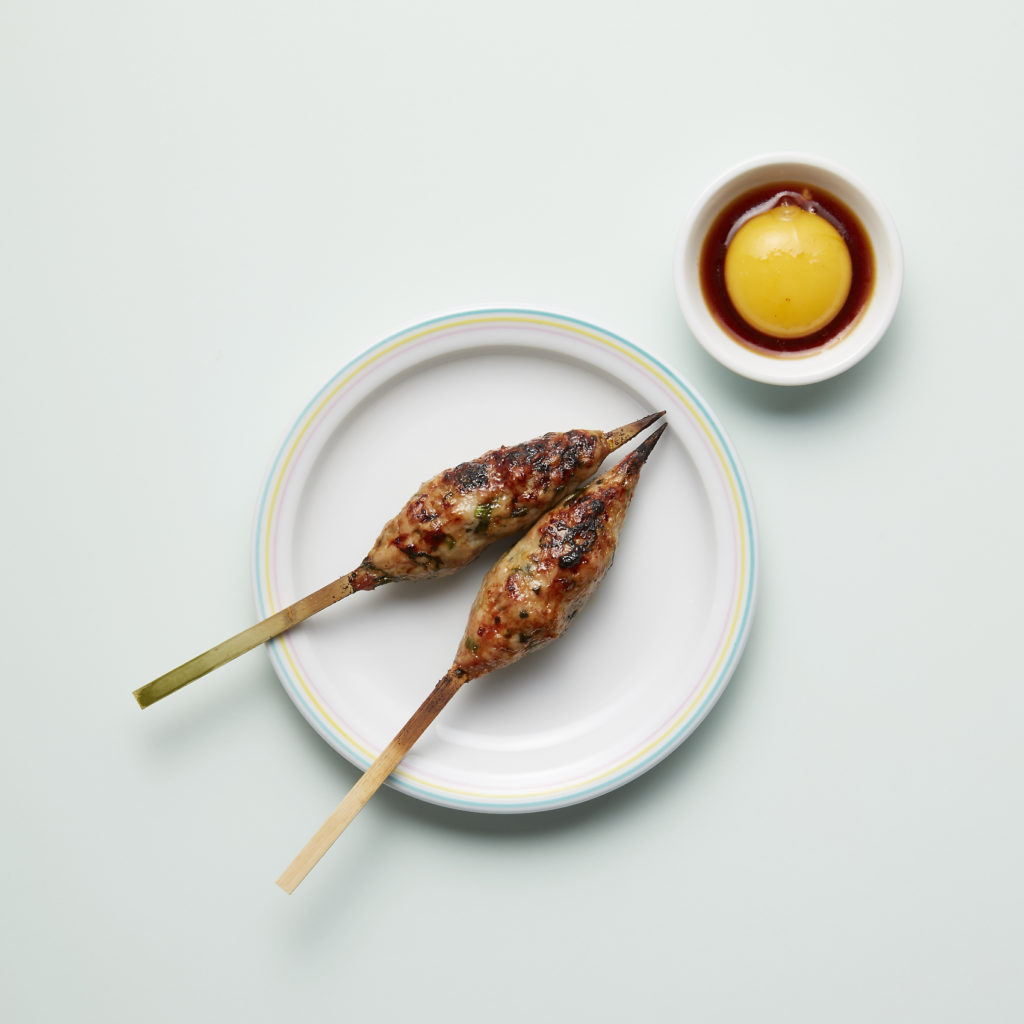 Yakitori literally translates to 'Grilled Chicken'. Put simply it's different parts of the chicken cut into bite-sized pieces, thread onto skewers and cooked over charcoal. It's comfort food – fast, satisfying, casual and delicious – and would be quite straightforward, if it wasn't Japanese… 
Yakitori became popular in Japan during the Meiji era (late 1800s) when cooking and eating meat in Japan became acceptable. It took off in the 1950s when chicken became more readily accessible and izakayas (think Japanese gastro pub) offered salarymen a respite after work, before they headed home. Grilled chicken, ice cold beer, a stool to sit on – the perfect way to unwind and ease into the evening.
Yakitori still fulfils this role in Japan – you'll see rows and rows of makeshift street stalls, smoke billowing out, near train stations in the evenings. Yakitori is cooked to order – as soon as you request your type, the carefully prepared skewers are placed over searingly hot charcoal on the little yakitori grill. The skill in cooking comes from moving, turning and seasoning your skewers. Knowing where to place the skewers on the grill, knowing when to turn them, and knowing when the chicken is still moist inside is an act of precision. The charcoal is so hot and the chicken pieces so small that there really isn't any room for error. All of this takes only five minutes – and often barely a metre away from you. There's nothing better than having salted chicken fat dancing on your tongue, straight from the grill.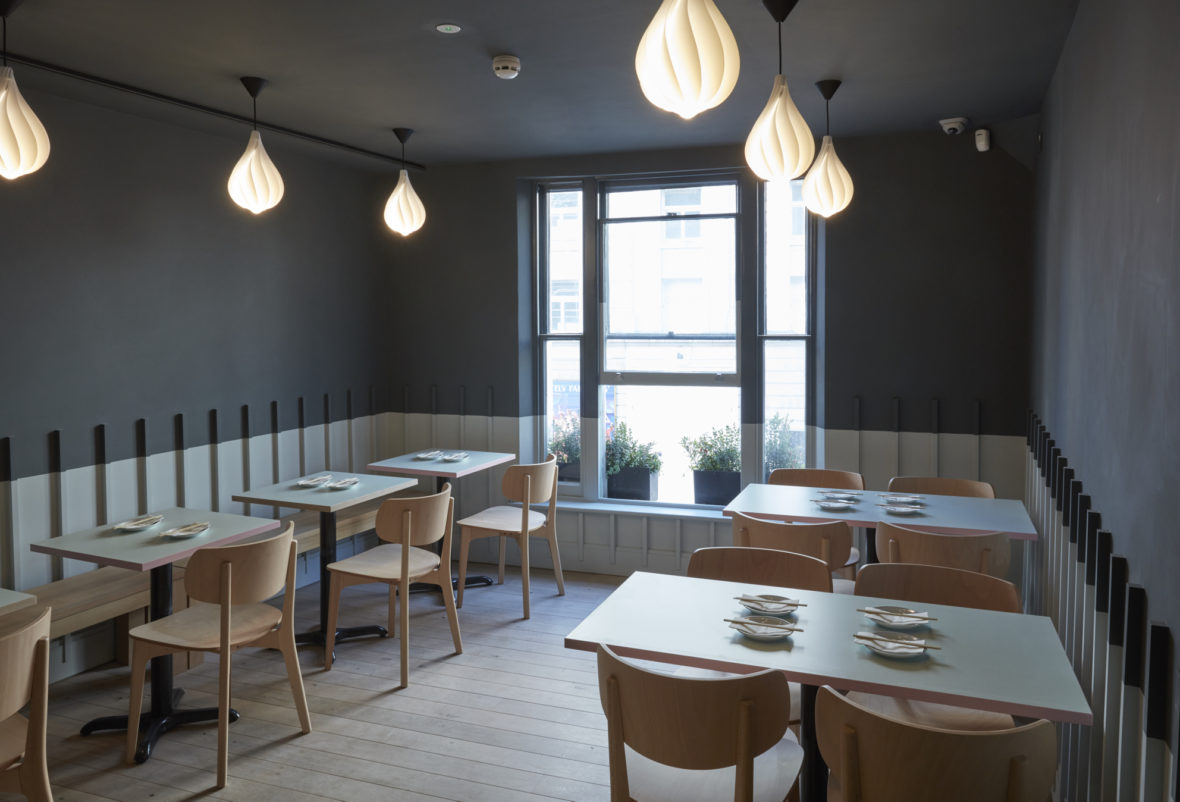 I love yakitori not only for its flavor but because of the experience eating it. You have school kids, salarymen, tourists and groups of cool 20-somethings all sat shoulder to shoulder around the grill. Since the cooking is done right in front of you, you don't even need to know Japanese – simply pointing at what's on the grill will suffice, and in any case, you can't go too wrong with yakitori. It's inexpensive, served in small portions and meant to be fun. It's one of the most democratised eating experiences you can have in Japan. 
Preparing and cooking yakitori can be as simple or as complex as you like. It's all the little details and nuances that sets yakitori-yas apart from each other – the type of salt, the secret ingredients of the master tare (sauce specific for yakitori), how the pieces of chicken are skewered, what parts of the chicken are used, what the chicken is cooked over. Sitting at the counter at Michelin-starred Yoshicho in Gotanda, you'll notice the chef adeptly and swiftly making his way through multiple salt shakers, each with a different coloured rubber band around it. Through a conversation using Google Translate, I came to find out he uses seven different salts across his menu of yakitori – each cut of meat having it's own specific salt – some from Okinawa, some from France, some from the Himalayas.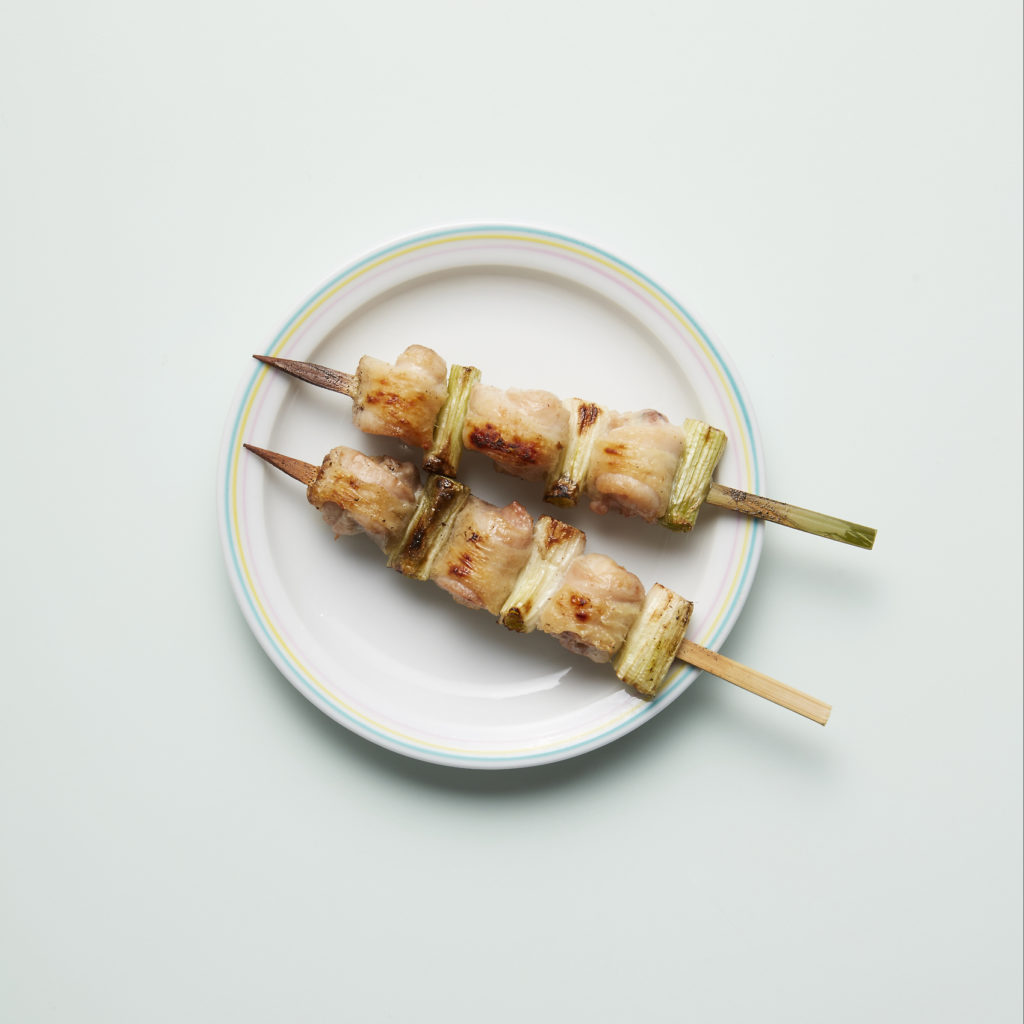 Everyone in Japan has their favourite chicken skewer. And everyone has their favourite place to eat yakitori. It's simple food, but the sense of familiarity – the frequency that you eat it and the routine associated with it – means everyone in Japan has an opinion on where to get the best yakitori. I've been to my friend Atsushi's family's local yakitori place, I've been to my cousin's favourite place called Fuku, I've been to chef Daisuke from Sushi Yu's comfort yakitori-ya. There's something special about sharing yakitori with people – it's convivial, it's personal and has this ability to break down barriers. 
My favourite is tsukune – minced chicken, which we serve with egg yolk. It takes me back to Yokocho in Ebisu with one mouthful.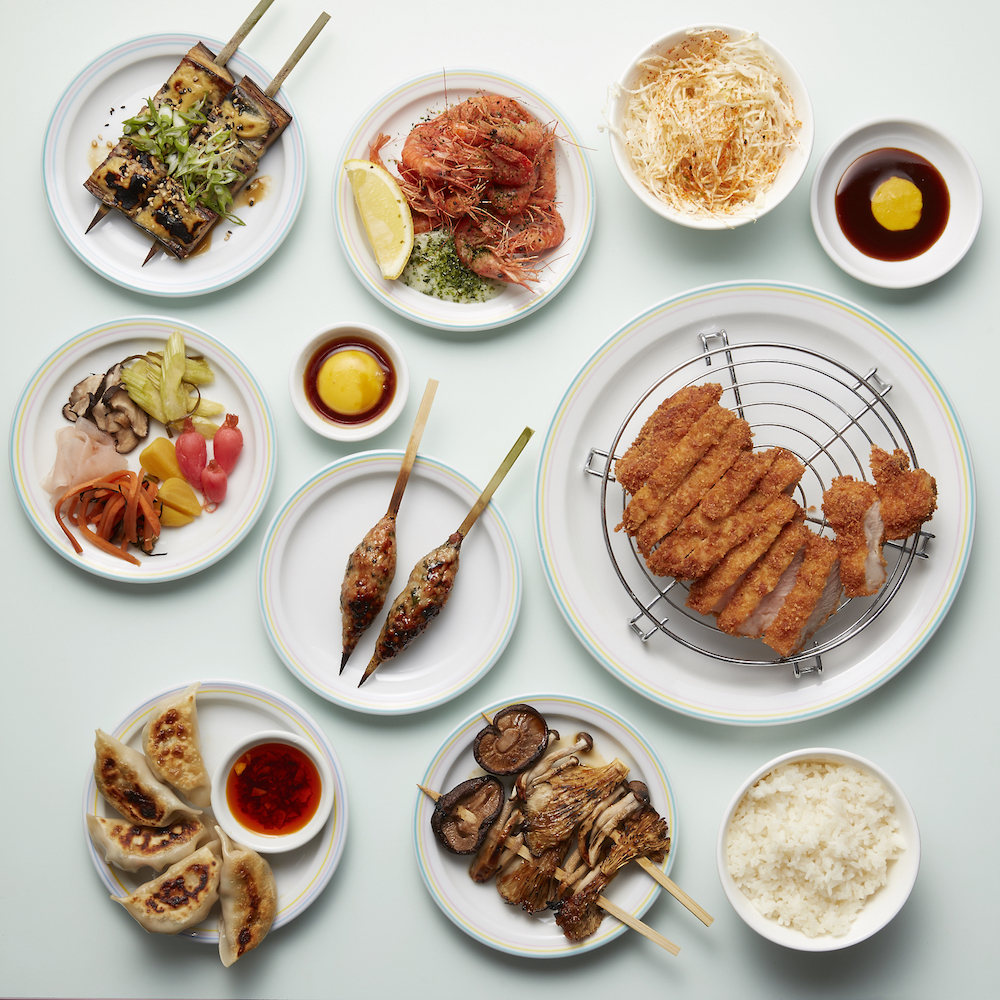 Tsukune
Ingredients
For the tare:
100 grams chicken wing tips (or any chicken trimmings)
500 grams mirin
500 grams sake
500 ml soy sauce
100 grams Japanese black sugar
2 scallions
1 (1-inch piece) ginger
1 garlic clove
8 egg yolks
For the skewers:
300 grams ground chicken thighs
25 grams panko breadcrumbs
3 grams kosher salt
4 scallions, finely chopped
3 shiso leaves, finely chopped
8 bamboo skewers soaked in water for 2 hours
Directions
1. Make the tare: Heat a medium saucepan over high heat. Add the chicken and cook for about 10 minutes, turning as needed until golden and caramelised. Add the mirin and sake and cook until thick, around 15 to 20 minutes. Add the soy sauce, scallions, ginger and garlic, and cook for 2 minutes more. Add the sugar and cook for 5 minutes until dissolved. Strain, discarding solids, and cool the tare completely.
2. Make the skewers: In a medium bowl, mix the chicken, panko, salt, scallions, and shiso. Tradition says to mix it 16 times clockwise then 16 times anti-clockwise to get the right consistency.
3. Divide the meat into 8 equal pieces and, using your hands, press the meat around the skewer.
4. Light a grill. Add the skewers to the grill and cook, turning as needed, until almost cooked through, taking about 8 to 10 minutes. Brush with the tare and cook until caramelised and done, about 4 minutes longer. Transfer the skewers to a serving platter and keep warm.
5. Divide the egg yolks between 8 ramekins. Pour some of the tare over each and allow them to sit for 5 minutes to cure slightly before serving with the skewers.
Natalie Lee-Joe is co-founder of Jidori, which has just opened a second yakitori restaurant in Covent Garden, 15 Catherine St., WC2B 5JZ.