Architectural historian and critic Hyungmin Pai talks to Ray Murphy about curating London's first major exhibition of contemporary South Korean architecture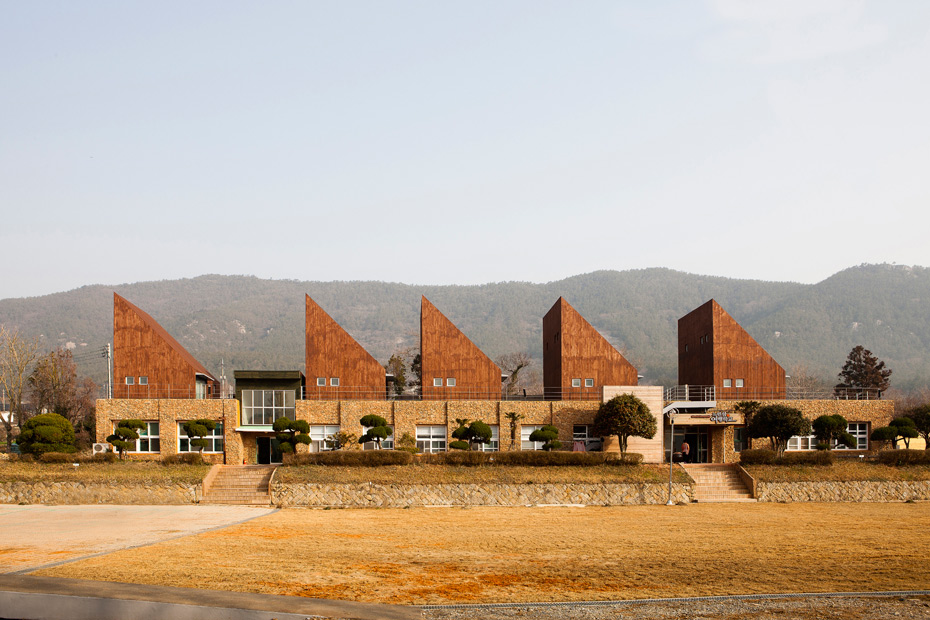 In June 2014, South Korea was awarded one of architecture's most prestigious awards – the coveted Golden Lion for its national pavilion at the Venice Architecture Biennale 2014, which thrust the country's architecture into the international spotlight.
Now one of the pavilion's co-curators, Hyungmin Pai, has put together an exhibition at The Cass, London Metropolitan University, with the aim of showcasing the next generation of Korean architects. As Out of the Ordinary opens, we speak to Pai about the state of contemporary Korean architecture and what sets these young practitioners apart.
What were your main reasons for curating an exhibition of work by young Korean architects?
While South Korea is increasingly receiving attention in many areas of its artistic endeavors, contemporary Korean architecture is a fascinating yet under-exposed topic. I believe Out of the Ordinary is the first exhibition on Korean architecture of any scale and scope to be shown in London. When presenting this topic in a place like London, there is a real sense that I am doing something genuinely new and this is very satisfying. The basic modes of practice we see in these young Korean architects may have precedent in the experience of UK's young architects of previous generations, but the character and trajectory of their work is an original phenomenon.
"I believe Out of the Ordinary is the first exhibition on Korean architecture of any scale and scope to be shown in London"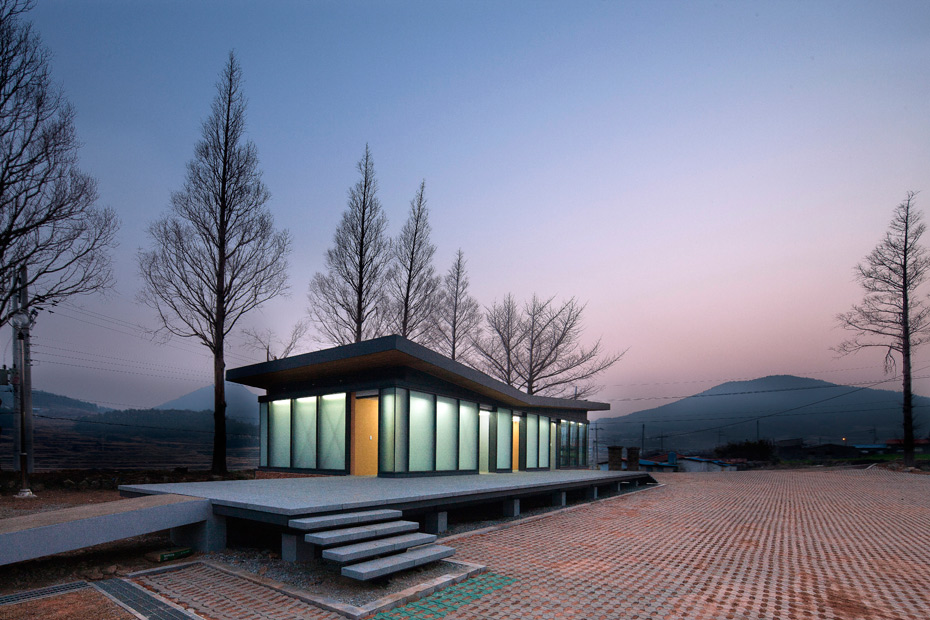 What trends or themes tie the work together?
I deliberately chose a pool of architects that are working in all kinds of environments and have very different tendencies. If there is a common aspect to their practices, it is that they have been successful in catching an emerging clientele hungry for a kind of architecture that remains undefined. They are usually low budget and involve work outside of the traditional boundaries of the professional architect. What I wanted to show was a kind of resourcefulness and toughness that these practices employ.
What are the key differences between your generation and the new generation of Korean architects?
The architects of my generation and older ones in Korea never lacked opportunities to build. It was a build first think later situation. They practiced in an era when large corporate offices and a few star architects dominated. Though there is much less work now, the ecology of architecture in Korea is healthier because there is much more diversity in the work produced and many more interesting architects.
How difficult is it for these new practices to achieve modernisation without it appearing to be Westernisation?
This isn't really an issue in South Korea, particularly for this generation. You will see that these architects are not really that worried about looking genuinely Korean. This, I believe, is a strength. They understand that the Korean situation – the land, the institutional and social processes, and the often-hidden cultural mechanisms – has such a strong character, so their work will inevitably be Korean.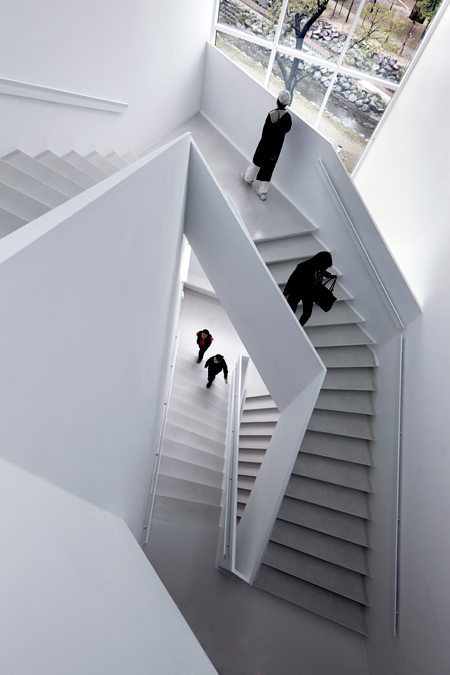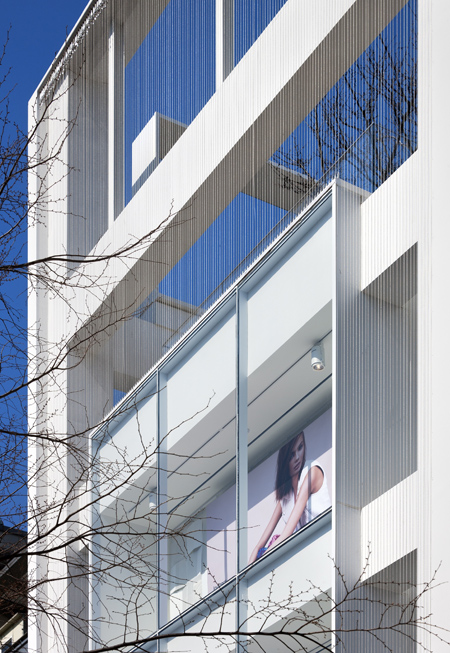 The show aims to 'explore the recent radical changes to Korea's built environment' – what opportunities and challenges do these changes present?
With the 2008 global economic crisis, Korea very abruptly entered an era of post-development. Through a series of infographics, Out of the Ordinary presents the radical shifts in demography and current social trends. Korea's centuries-old Confucian family system is quickly breaking up in an unprecedented manner. The most important urban project in Korea these days is high-density collective housing of one-room units. These new spaces in which people live, and the changing relations between public and private, demand an architecture that is both intelligent and hard-nosed.
How might winning the Golden Lion at the 2014 Venice Biennale impact the way the world sees Korean architecture?
The Golden Lion going to our Korean pavilion was part of a growing interest in architecture beyond the traditional centres of cultural production. The older, Eurocentric paradigms really can't account for what is happening in Asia. Locally, there's a growing trend of bringing architecture into the different folds of culture. One of the biggest projects I will be working on in the coming years is creating a new architectural collection for the soon-to-open Asia Culture Complex in the city of Gwangju, Korea. I'm sure that China will soon build something much larger, but it is, without exaggeration, the largest cultural complex in the world. Who does such audacious things these days? The intellectual and logistical challenges of projects like this provide enough energy and anxieties to last a lifetime. It's an interesting time to be in Korea and in Asia.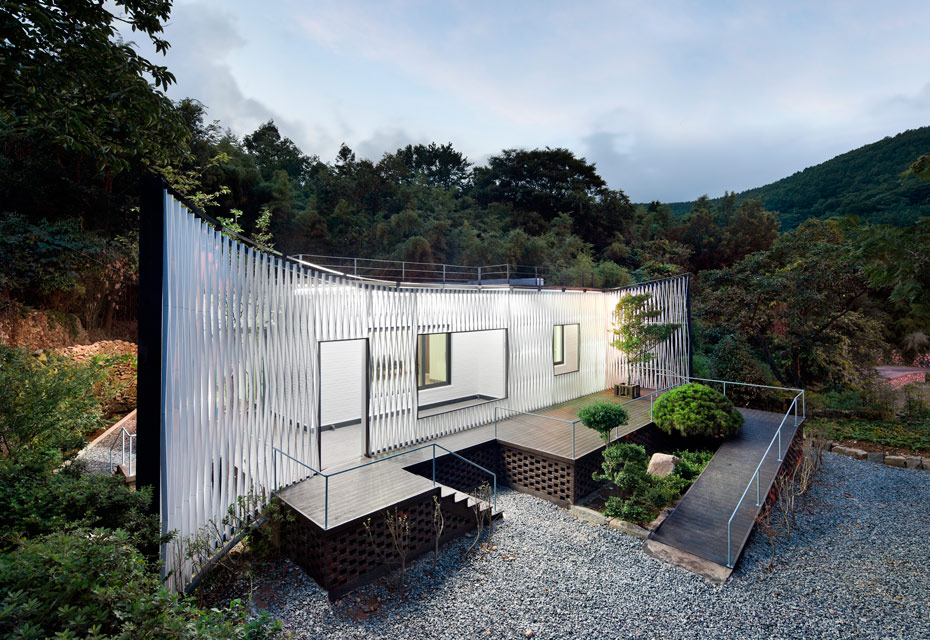 What influence have the likes of Kim Swoo Geun and Seung H-Sang had on your own practice?
Architects such as Swoo Geun and H-Sang are immensely talented but were never systematically trained, so their work is very strong yet difficult to understand. Swoo Geun and H-Sang – both good friends of mine – and younger Korean architects such as Minsuk Cho, have taught me how the range of senses can inform disciplinary production. Swoo Geun and H-Sang have instinctively taught me to have trust in your senses. Through their work they have widened the scope of what aesthetics can mean.
H-Sang once suggested that architecture in Seoul was treated like a "subset of engineering" – do you think this is still the case?
It certainly used to be so during a period of high growth, when the construction industry was one of the main engines of South Korea's economy. In many large government and private projects, architects would be employed as a sub-contractor to the construction company. In the Confucian bureaucracy, architects were often considered to be 'merchants'. There is now a growing demand for an architecture that is much more creative and sophisticated. The conscientious architects have worked long and hard to improve the status of architecture, in both institutional and cultural terms.
Out of the Ordinary runs at The Cass until 28th February 2015
Words Ray Murphy