Melissa Alcena's intimate photography reveals honest snapshots of Bahamian locals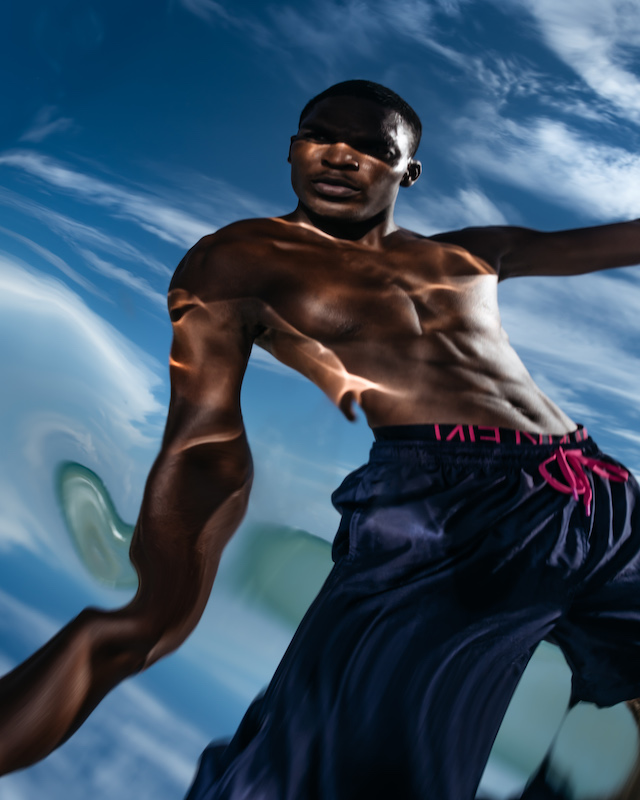 Melissa Alcena's photography is so intimate – so telling and revealing – that you instantly feel connected to her subjects. Capturing Bahamian locals in documentary portraiture style, Melissa makes sure to spend quality time with those that she lenses; she wants to show them to the world in the most authentic and respectful way possible. From joyful dispositions of boys running and jumping into turquoise water, to imagery of her friends distorted by the ocean's waves, Melissa wants to amplify her subjects and the stories they want to share. All of which is done through a signature warping style and an almost addictive colour palette and tone. Below, Melissa shares the details behind her practice and the importance of connecting with her subjects. 
Let's begin by hearing about yourself. 
I was born and raised in Nassau, Bahamas and I currently live here. I've always been drawn to photography — I'd look through my father's hoard of photo books on Africa for hours on end when I was younger. But it wasn't until I started feeling really unfulfilled and empty at my job at a tech company, that I realised I needed to make a change and fast. I ended up attending and graduating from Sheridan college in 2012 in Canada and starting taking photos in 2016. It was in response to my visa expiring and having to move back home; I was depressed and my camera became the vehicle for which I reexamined my country and my place in it. Since then, my career has been steadily growing and I like it that way, because I'm playing the long game.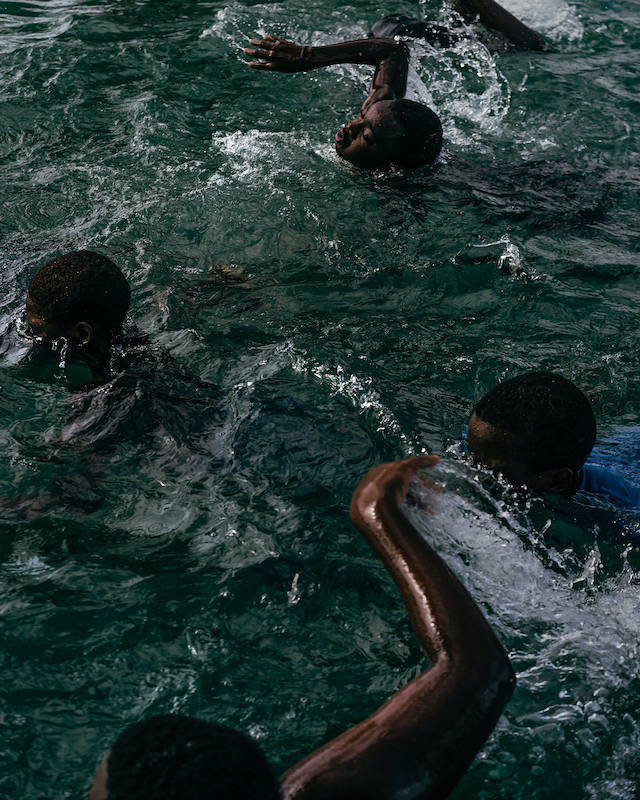 You've developed this warping and hyperrealist quality throughout your photography. What's influenced you to work this way?
That set of photos was something I've wanted to do for a while, but I knew I needed a certain material to help bring that vision to light and it took a while for me to find it. I spend a lot of time in the summer here on the beach, and watching people in the water has always inspired me to find a way to recreate what I've seen without having access to an underwater camera housing. The main visual reference that sticks out in my mind is me being on a boat on a clear day when the turquoise water is almost like glass, and the refractions of light on sand below get wavy with each gentle movement of the waves— one of my friends jumps into the water and swims past me on the boat, and as I look down they look distorted and beautiful.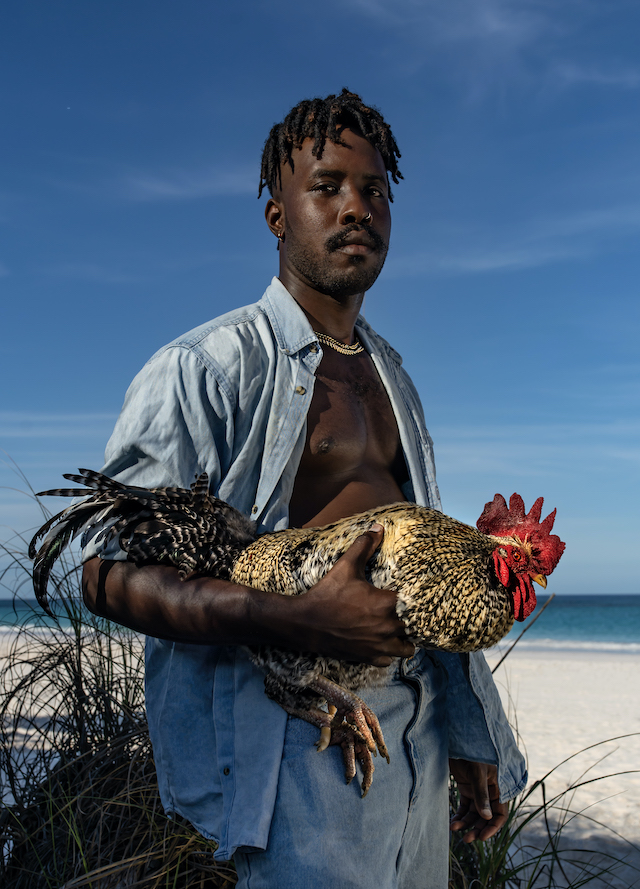 How do you go about creating one of your photographs?
When I'm doing documentary-style portraiture, my main method is to give a bit of myself when I want to capture another. I've talked about the psychology involved in taking a portrait before, because I think it's very important to connect with who you're photographing and to make them feel comfortable. Most of the time, I'm trying to tell the story of the individual and I want to amplify them, so I can't do that from a place that is impersonal and void of connection and emotion. I'm usually photographing Bahamians who are not used to being in front of a camera, so I try my best to tell them a bit about myself, make them laugh and share other photos I've taken. I make the effort to get to know them as best as I can within the time that I have to take their photo. 
Can you talk me through a recent favourite shoot of yours?
The most recent favourite shoot of mine took place in early September on a Saturday while driving around with a friend; it was pure happenstance. We took a turn up towards a beach and saw this massive group of boys running and jumping off a wall into the water below. They were so happy and their joy was so pure it was contagious. I asked if I could take their photos and they invited us to another spot close by, where they'd be spending the rest of their day together. Everyone seemed to be out that day and there were good vibes all around. I just followed, watched and snapped what I considered to be a quintessentially Bahamian scene.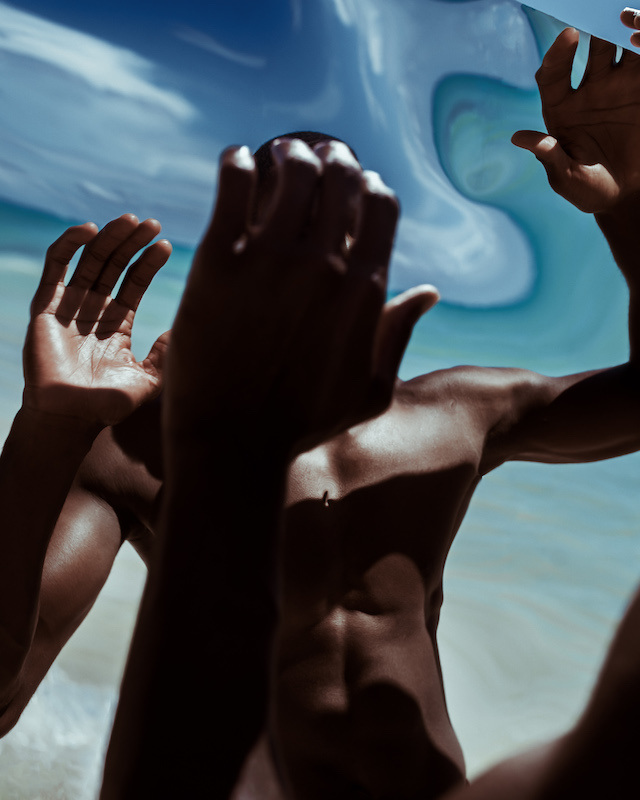 How do you hope your audience will respond to your work?
I'm more worried about how the person I photograph perceive the image I take of them, than the audience who views it. I just want to do right by the people I take images of and I hope that whoever sees them, feels a bit of the connection I made with the people in my images. I hope that leads to some sort of empathy or respect.

What's next for you, any upcoming plans or projects?
I'm currently working on a body of work on Bahamians that I hope to show at my solo show next November at Tern Gallery, here in Nassau.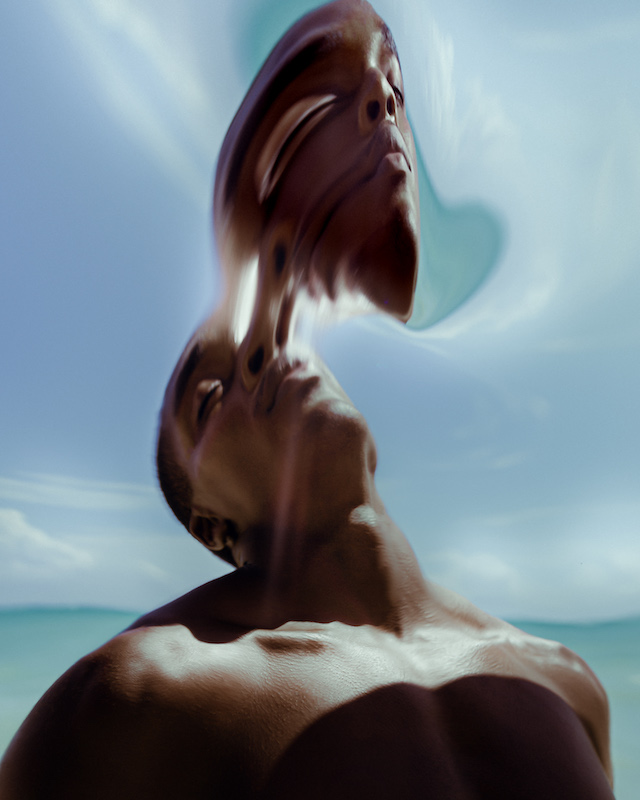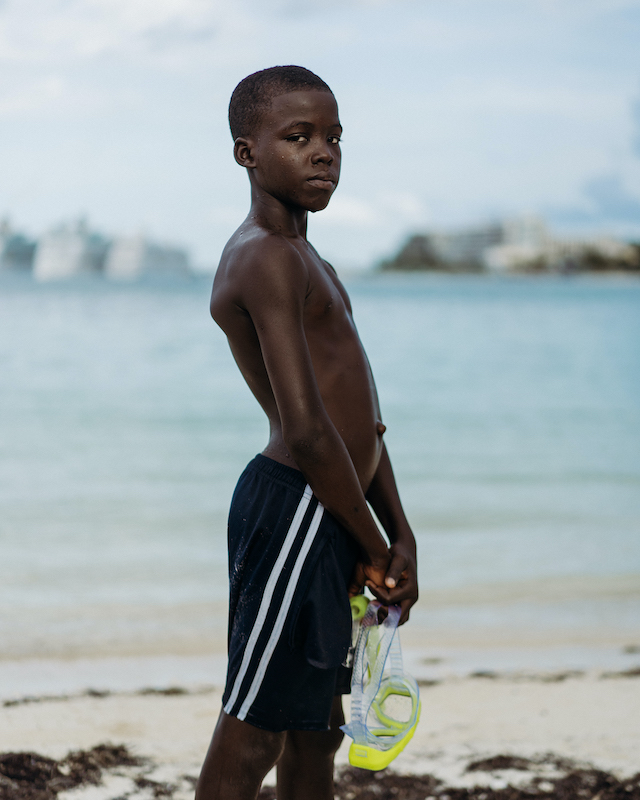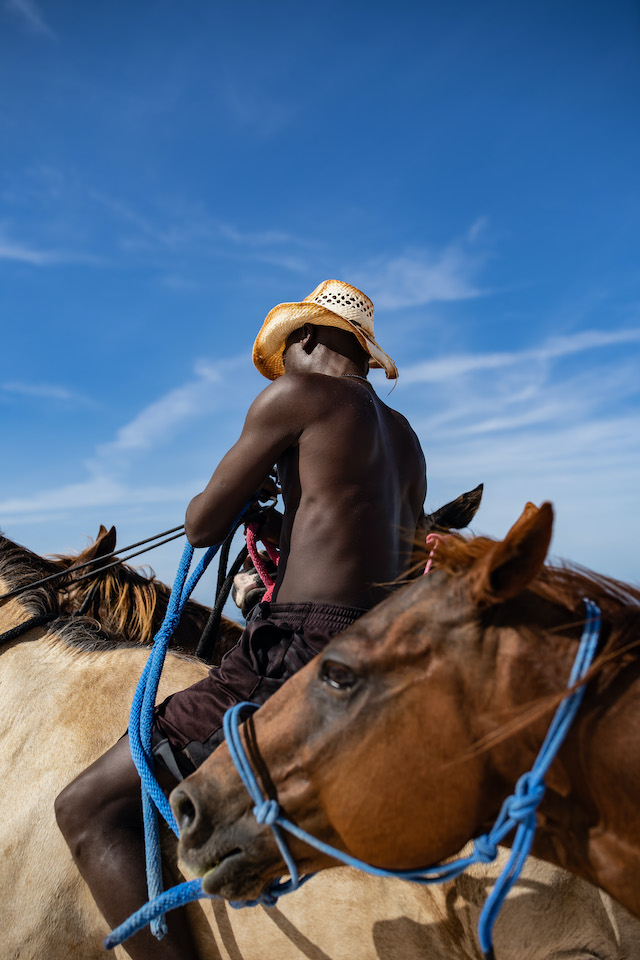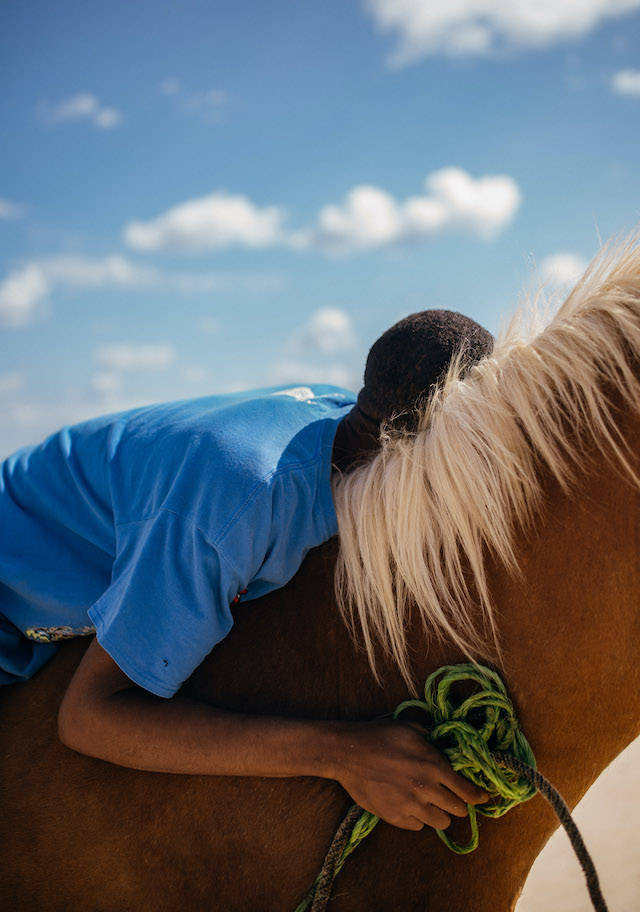 Photography courtesy of the artist.