Port's music editor creates a Screenwriter's Blues playlist for London Fashion Week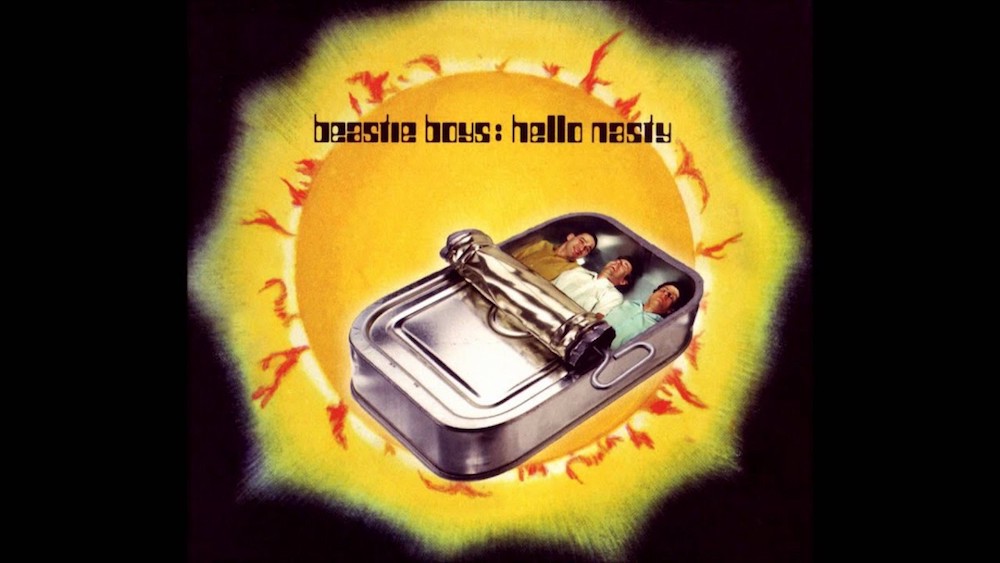 This month, out of obvious necessity, London Fashion Week has taken the new form of a digital-only platform. The site is home to exclusive content from designers, creatives, media and cultural institutions, allowing for a much needed collaboration between the worlds of fashion, culture and technology. As well as acting as a global meet-up point, it gives an opportunity for designers to share their experiences from the last few months, with interviews, podcasts, diaries, webinars and digital showrooms completely free to access.
As part of their What Does Fashion Sound Like series, John-Paul Pryor – the songwriter and frontman for The Sirens of Titan – has fashioned a sexy, swaggering playlist that switches from William S. Burroughs to Nouvelle Vague, Charles Mingus to T. Rex. You can listen to it here and check out Pryor's reasoning below –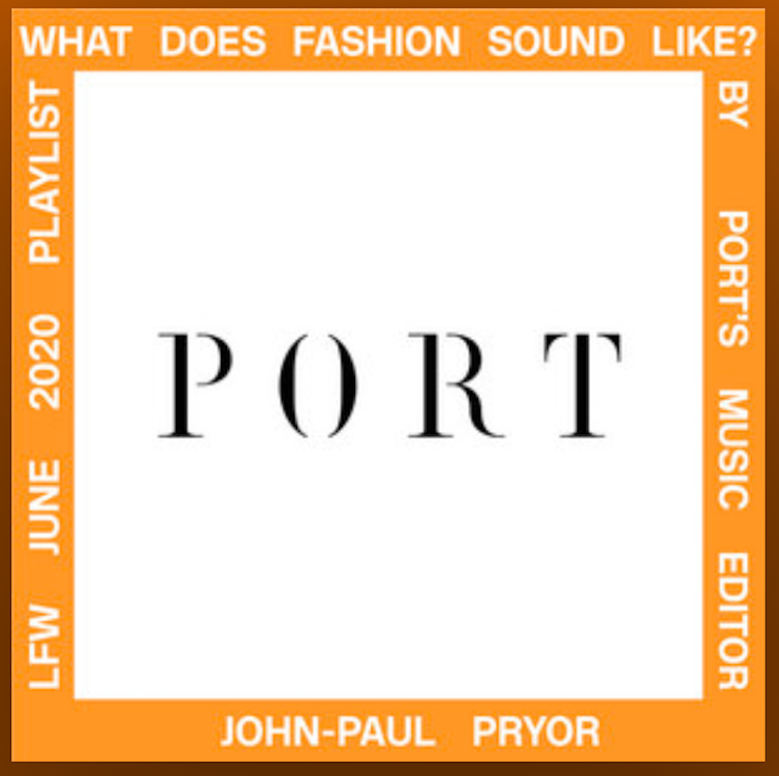 Screenwriter's Blues: Soul Coughing
This song always reminds me of living in LA and kind of captures my own love/hate relationship with the dark edges of the city – take it for a late night drive.
Words of Advice for Young People: William Burroughs & Material
Burroughs's voice is just incredible and his junk-soaked advice always impeccable: "Any old soul is worth saving, but not every one is worth buying, so you can take the offer as a compliment."
What Kind of Man Reads Playboy: Bongwater
The masters of twisted known as Bongwater are guaranteed to bend your mind when toasted. I always wanted to date Anne Magnuson as a kid, but that's an aside.
Heavy (Stimulated Dummies): Jon Spencer Blues Explosion
The Jon Spencer Blues Explosion are simply without parallel. Sure, this track is basically a list of boys names and a killer groove, but it's just beyond.
Sonic Wind: Calexico
This is a long dark desert night of a song from a hugely underrated band, just beautiful.
A Real Indication: Angelo Badalamenti
This track by David Lynch and Badalamenti's Thought Gang project appears in Twin Peaks: Fire Walk With Me. It's nasty, nonchalant and full of low-key psychotic swagger, so there.
Burn Out Blues: Washed Out
I don't know a whole bunch about Washed Out but this song makes me feel high when I'm sober – a super far-out drifting affair.
Too Drunk To Fuck: Nouvelle Vague
Infinitely more listenable than The Dead Kennedys original to my mind, and chic as hell. We can all relate.
Do You Lie?: Prince
Prince at his sexiest, what's not to like?
Je Suis Une Cigarette: M
An ex-girlfriend introduced me to this track years ago, it's just so damn French. It makes you want to smoke, so maybe skip it if you've recently quit.
Song For Junior: The Beastie Boys
When these boys picked up instruments and got all loose and jazzy, they were classic lounge lizards.
Maybe Your Baby: Stevie Wonder
Stevie's funk at its dirtiest from the album Talking Book. It might make you feel jealous and wonder what your significant other is up to tonight, be warned.
Sugarman: David Holmes & The Free Association
I am allowed to say I far prefer this version to the original by Rodriguez?
The Lions & The Cucumber: Vampire Sound Inc.
From the erotic vampire flick Vampyrous Lesbos and a classic I could hear a hundred times. I can't say the same for watching the movie, which is kind of ropey.
Gris-Gris Gumbo Ya Ya: Dr John
The late, great Dr John and his Haitian voodoo ramblings at their cool and creepy best. I defy anyone with a soul not to love this song.
Oh, Lord Don't Let Them Drop That Atomic Bomb On Me: Charles Mingus
Possibly more of an urgent plea now than ever before by the legendary bassist and piano-man Charles Mingus–we all need some free jazz, from time-to-time…
Nick Cave Dolls: Bongwater
Bongwater back again for your listening pleasure and Anne Magnuson being sexy as hell. Did I mention I wanted to date her as a kid?
Heaven Can Wait: Charlotte Gainsbourg
Charlotte and Beck to be more precise. I love her voice, it sounds so disconnected and aloof, in a warm way – is that even possible? Beck is a genius, of course, so it's kind of perfection.
The Slider: T Rex
I love Marc Bolan, and I love this song. He's got a hell of a lot to answer for in terms of my life choices, maybe I'll take it up with him in the next life.
After Hours: The Velvet Underground
It's the Velvet Underground and it's Mo Tucker singing. What more do you need to say? Tends to remind me of losing my virginity in the North London suburb of Edgware to a girl who insisted I wore make-up and various items from her wardrobe before we kissed.