The photographer's new book redefines notions of time, place and intimacy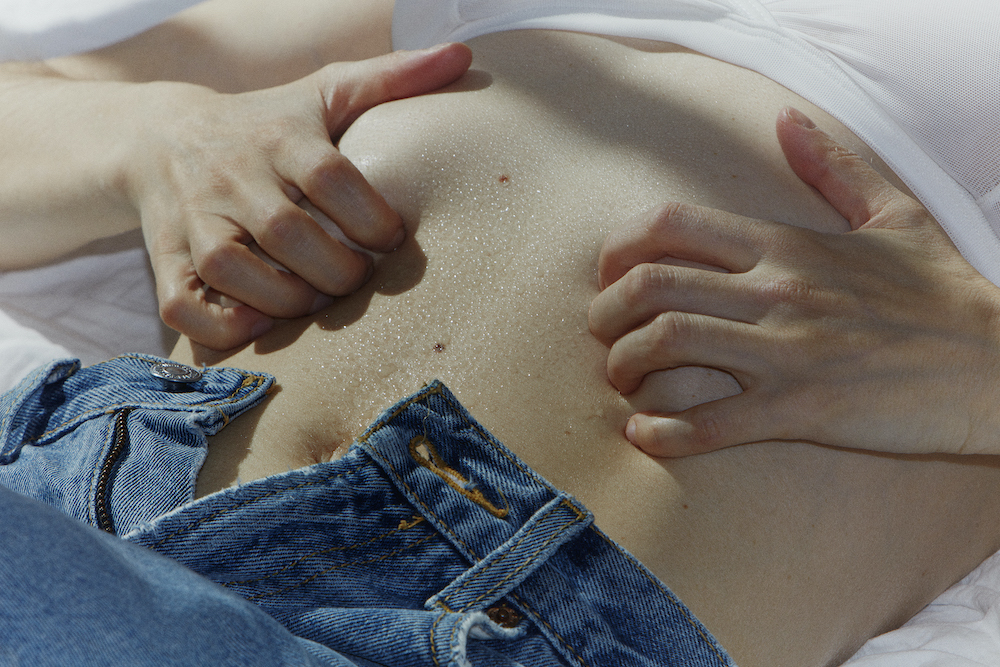 Vincent Ferrane describes the relationship he has with his wife, Armelle, as being similar to a film script, "that we had just co-written". An apt interpretation, Vincent has lived with Armelle for the past 15 years; they have children together and she has long been his muse photographically. This harmonious partnership has been published in previous works like Milky Way, a series documenting his wife and child during breastfeeding. And now, Vincent's lens has landed once again on his favourite subject matter, this time in a book titled Inner, published by Art Paper Editions.
To summarise, the work travels through a lockdown spent in Paris. It's shot solely in their living room – "and it's not a very big room space," he says – as the photographer strives and succeeds in documenting his own representation intimacy. By definition, intimacy refers to the closeness and familiarity with another being. In Vincent's work, he looks at the link between two bodies: "first that of a close relationship, of a space that we share with someone," he says. "And then this intimate space, this space to oneself, this interior in which one can immerse oneself." The resulting pictures show a parallel between photographer and subject, man and wife, as they navigate through shared territory together: the living room.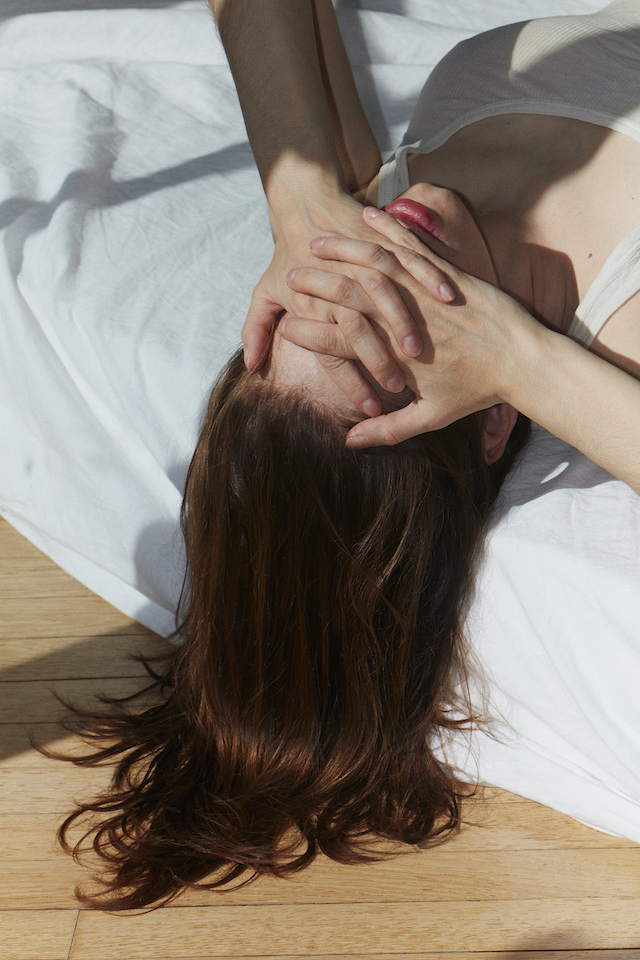 This particular room is a space for daily ritual, where moments of idleness, calm and being can be indulged through the simple acts of laying on sofa or armchair. "But it is very much a mental space to which we try to have access here," he continues, "an interiority which is also looked at and shared." To portray the quietness of days spent over lockdown together, Vincent avoided the cliches (think masks, window gazing and doorsteps) and instead zoomed in on the finer details. Hands gripping the stomach; fingers in pockets; a body cradled in the fetal position and the subtle arch of a back; every element has been carefully formulated and elevated through the a mix of artificial and natural lighting choices. "This gives both a notion of realism and creates a more painterly touch by opening up the shadows, by energising the colour palette of the skins, the drapes of the fabrics… We are moving away from a naturalistic image." Vincent's Inner is much more considered than candid. Everything seems purposeful, recognisable and familiar: "An everyday pose".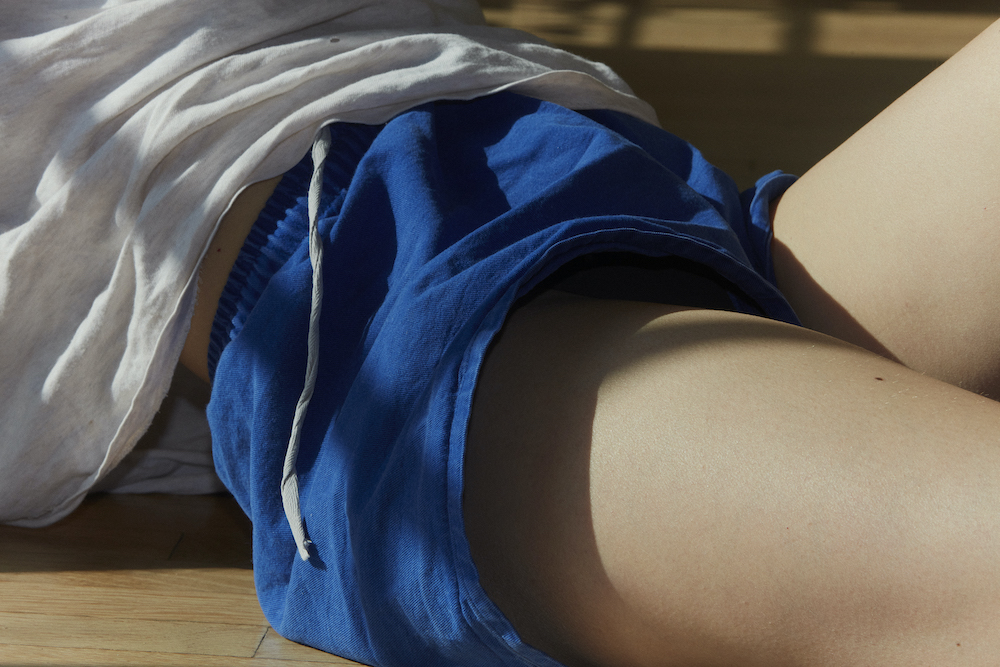 Vincent's wider photography practice takes a similar contemplative stance as it looks at the smaller details of those around him. From breastfeeding with his family and the process of female artists creating in their studio, to the beauty standards of the fashion industry and the routine of trans and non-binary people before leaving their homes; Vincent provides a portal into the lives of others. "I guess I'm delving into the everyday and the intimate, questioning why some things are hidden and how they could be shown. I'm assuming a position at the articulation between a documentary, vernacular image and an author photograph that offers a renewed look at representations that we thought were obvious or trivial."
In the context of Inner, Vincent twists the viewers' perception of space and time by dissecting physical bodies and the movements that occupy it. Time is suspended here. The hours are merged and the light has been manipulated – an intentional move that gives an eternal quality to the imagery, despite being made at a crucial and pivotal point in in their lives. "So many human activities have been blocked, links broken, physical and social distancing imposed," says Vincent. "I hope that one can be sensitive to these images which do not call for sovereign or cathartic values, but rather sweet and delicate things to experience, to contemplate one's love as something exceptional, fragile and everyday."