As he celebrates his 20th year at Le Bristol Paris, Eric Frechon speaks to Port about the secret of his enduring success and what continues to drive him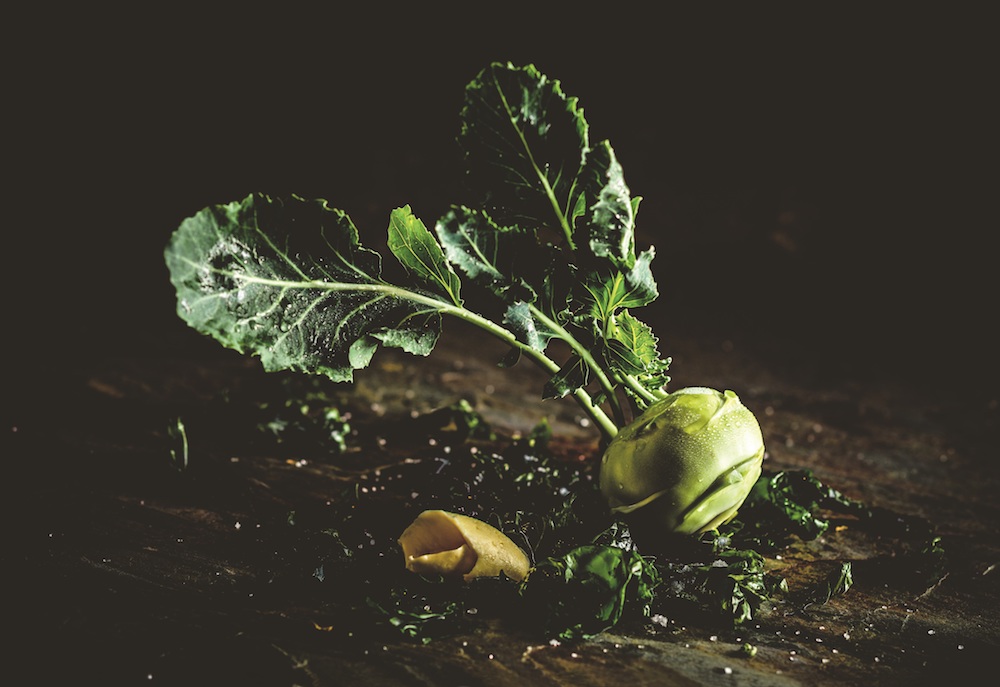 If you asked Eric Frechon what called him to a lifelong career in gastronomy, he would reply with 'the desire to own a bicycle.' After his father refused to give young Frechon the money for his two wheels, he set out to earn it himself. And so at the tender age of 13, Frechon found himself a casual weekend job in a restaurant in Le Tréport, his seaside home town in Normandy, where he spent weekends shucking oysters, waiting tables and learning the art of pastry, and probably the value of money. Frechon has now spent 35 years in restaurants, honing his skills in establishments such as La Grande Cascade and the Hôtel de Crillon, before joining Le Bristol Paris in 1999.
It is now hard to separate Frechon from Le Bristol. This symbiotic relationship, which has lasted 20 years and counting, has brought Frechon three Michelin stars at the hotel's famed Epicure and another at 114 Faubourg, not to mention the Légion d'Honneur. In return, Frechon has made Le Bristol respected world over as a benchmark of French cuisine, of which Frechon is known as the "defender".
To celebrate Frechon's anniversary, the palace hotel has created a nine-course menu of haute cuisine featuring the chef's signature dishes, each marking an achievement in his illustrious career. Caviar from Sologne, mousseline potatoes and smoked haddock will start the gastronomic experience by paying homage to 1999, the year Frechon was awarded his first star. The incredibly indulgent stuffed macaroni with black truffle, artichoke and duck foie and gratinated with aged Parmesan nods to 2001, the year of his second Michelin star, while the Bresse Farm Hen poached with wine, crayfish, sweet offal and black truffle marks his third. Frechon himself is celebrating with the installation of a new flour mill at the hotel, which produces homemade fresh flour and an exceptional natural 'Living Bread'.
Port caught up with him to find out more about what inspires his famed menus, and why humble bread is the most important part of a meal.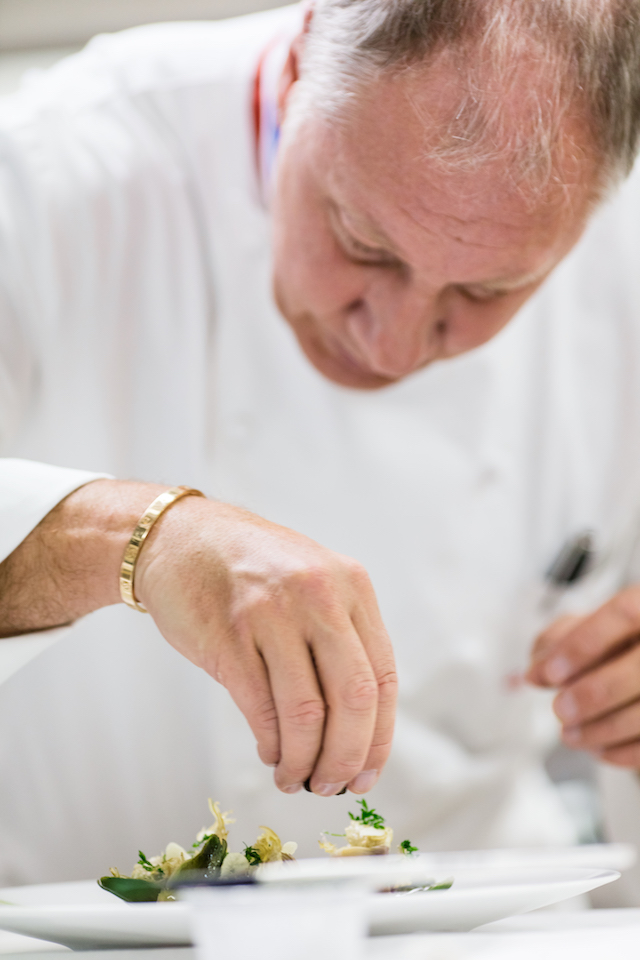 When did you first fall in love with food?
During my first job in Normandy, when I was 14 years old. The trigger for gastronomy came later when I arrived in Paris, at the restaurant La Grande Cascade.
Do you have a specific dish which transports you back to your childhood?
My mother's apple tart. Sunday morning was like a ritual – we peeled the apples, we ate the raw dough, and we prepared the pie with her. It is especially this smell of cooked apples which remains in my memory.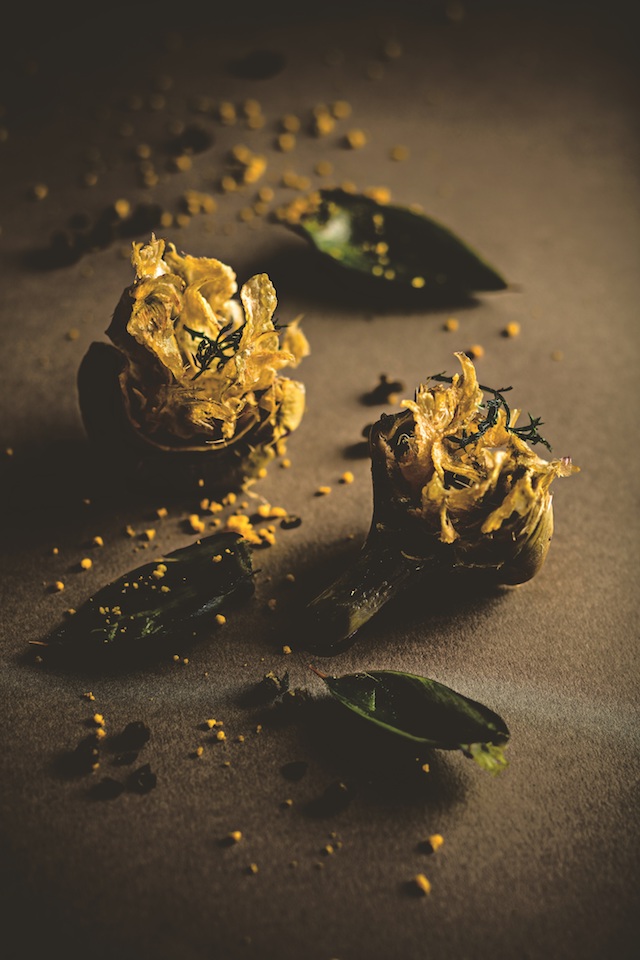 What do you think has been the key to such a long and successful career?
Seriousness, rigour and work.
You worked at the Hôtel de Crillon before opening your own restaurant, La Verriere. What drew you back to a hotel kitchen at Le Bristol?
Being your own boss has a lot of benefits, but we were also limited in many ways. It was a small house, just four chefs, we had a limited choice of products and therefore were limited on the technique because we did not have time for it. It had a frustrating side. Being in a big house allows you to flourish in your creations, it opens the field of possibilities.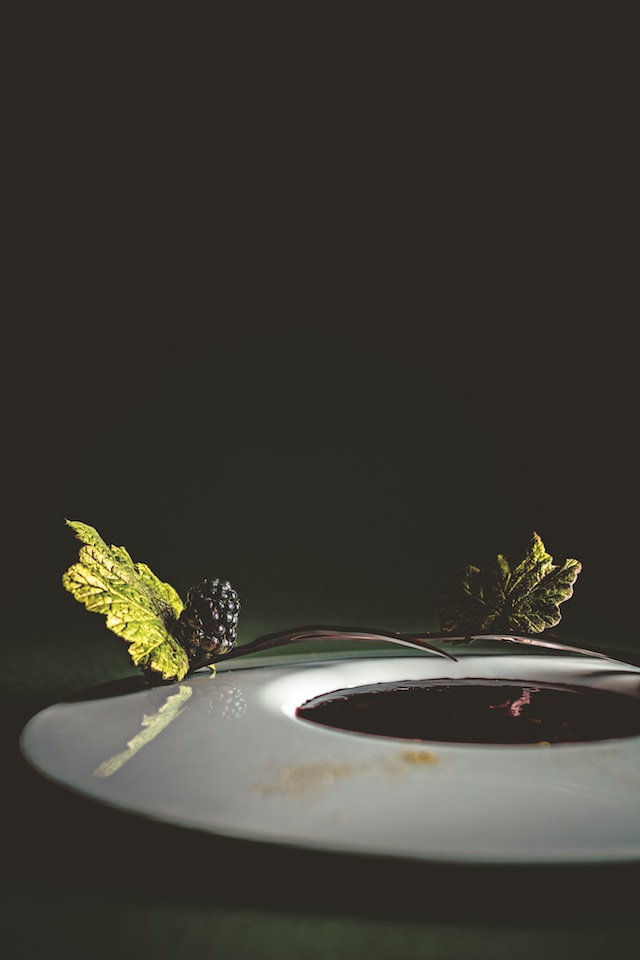 How do you create a dish and what influences can we see on your menu?
Inspiration comes from the seasons and the products of each season. I have some rules which put the enhancement of the product above everything else, to make sure that it does not leave you indifferent. There must be something that makes the dish memorable, something that speaks to you.
To mark 20 years at Le Bristol you are celebrating with an anniversary menu at Epicure.  Do you have a favourite dish on the menu?
I've made a balanced selection of my Signature dishes, which is representative of my years at Epicure, so it's hard to choose one. The Stuffed Macaroni and Bresse Farm Hen have been there for 20 years now, the Langoustines five years, Leeks from Île-de-France three years…every dish has a story! I would choose Leeks from Île-de-France for its contemporary side and Stuffed Macaroni for greed.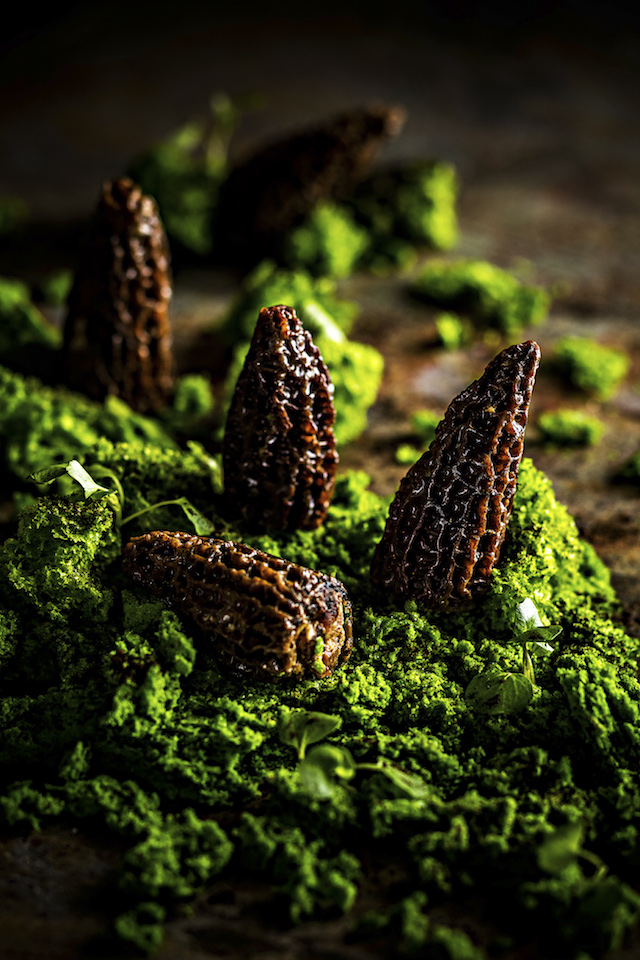 With some chefs now relinquishing their Michelin stars, what do your awards and accolades mean to you, and have they helped or hindered your creativity?
It's quite stimulating, and it's a challenge. But we do not work for that, we work first for pleasure, for passion, for sharing.
With the current concerns about sustainability, how do you tackle this problem in your kitchens?
By using seasonal products, and working with local producers as much as possible.
How much of your produce is sourced locally?
We look for the best products, from as nearby as possible. We go get the fish from the boats, our market gardeners are based in Île-de-France, and the meat comes from the most competent butchers in their fields.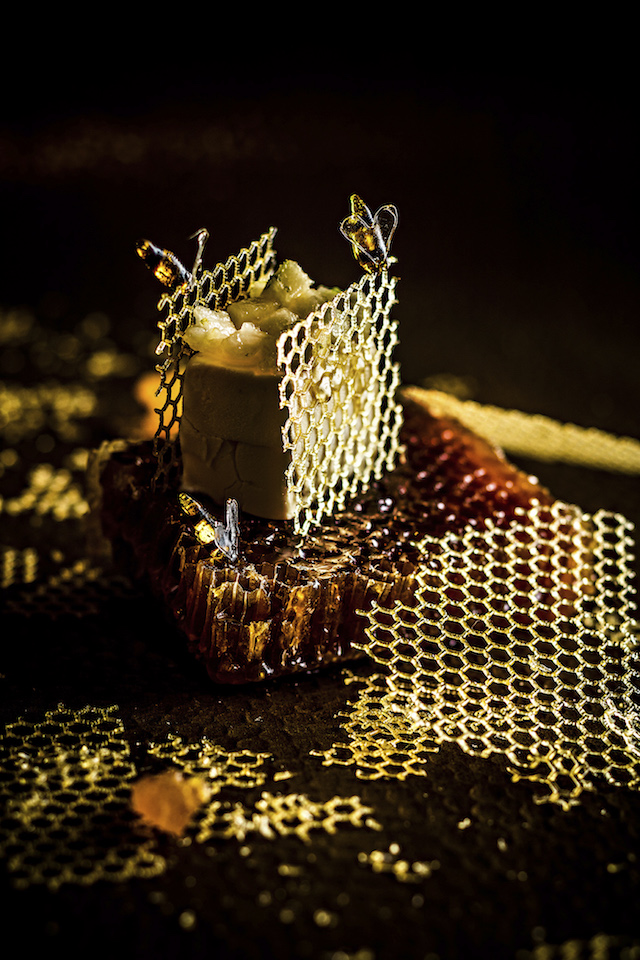 What food trends do you see in France today and what do you think is the future of French cuisine?
There is a trend right now which is to globalise the cuisine. Nowadays, some chefs have a tendency to mix too many different products, which makes the dish lose its original identity. I prefer that my cuisine has a well-defined personality.
You have recently installed a working flour mill at Le Bristol, making the hotel the first and only in Paris to produce its own homemade fresh flour. Can you tell us more about this?
I had wanted to change our method of bread production for a few years. We started to test organic flours, but I wasn't convinced. Then there was this meeting with baker Roland Feuillas, who grinds the seeds of various high-quality wheats such as spelt, emmer and khorasan into a fresh 'living' flour, and there was a click. It was this encounter that led us to create a natural bread, the Living Bread, It's created from exceptional products and ancient wheat, and thus offers our customers a bread with incredible nutritional values. Today, we do not talk about flours, we talk about cereals, and that changes everything. We let nature express itself through these wheats.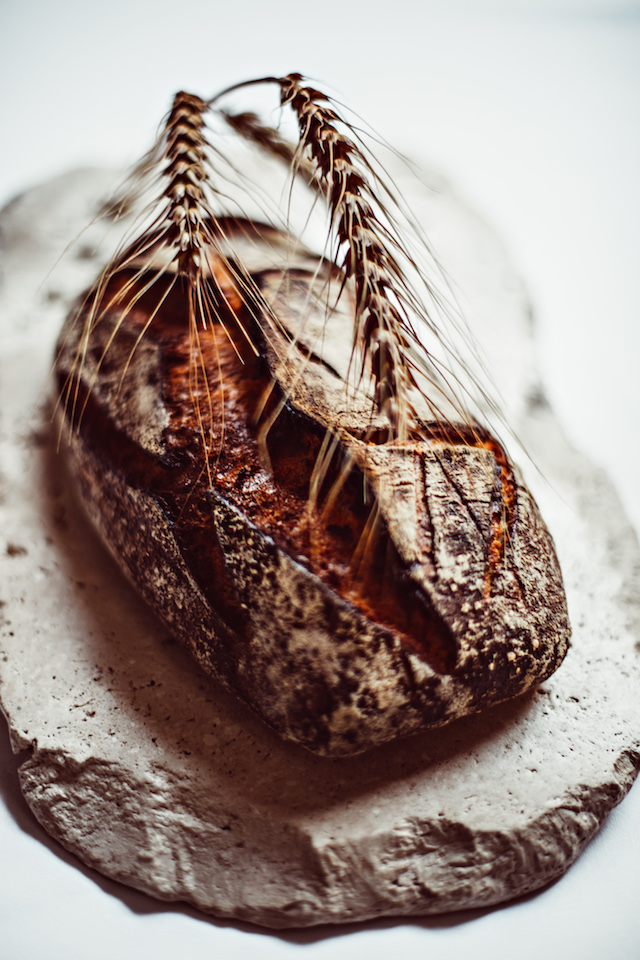 Why is bread for you such an important part of a meal?
Beyond the bread, it is the message that it conveys – the sharing. It is a product which may seem basic, but which often accompanies meals, without taking over the dishes. The real luxury is to have this Living Bread, that no one else can find, and put it on the table.